The Best Virtual Schools in Florida
Florida Virtual School
Are there Florida virtual schools? Florida's first public high school to use the Internet was established in 1997 when the Florida Legislature passed ground-breaking legislation creating Florida Virtual School (FLVS) as a grant-based pilot project. Today, the Best Virtual Schools in Florida serve students in kindergarten through grade 12 and are a fully accredited, statewide public school district.
Qualified teachers employ a range of tailored instructional programs to develop unique learning plans for each student. More than 4.6 million semester enrollments have been successfully completed by Florida Virtual School students since 1997. Additionally, Florida Virtual School contributes its expertise and course materials to nationwide online and blended learning initiatives.
As a non-profit, Florida Virtual School reinvests profits in the design of top-notch courses and the advancement of innovative educational technology, which benefits students throughout Florida and beyond.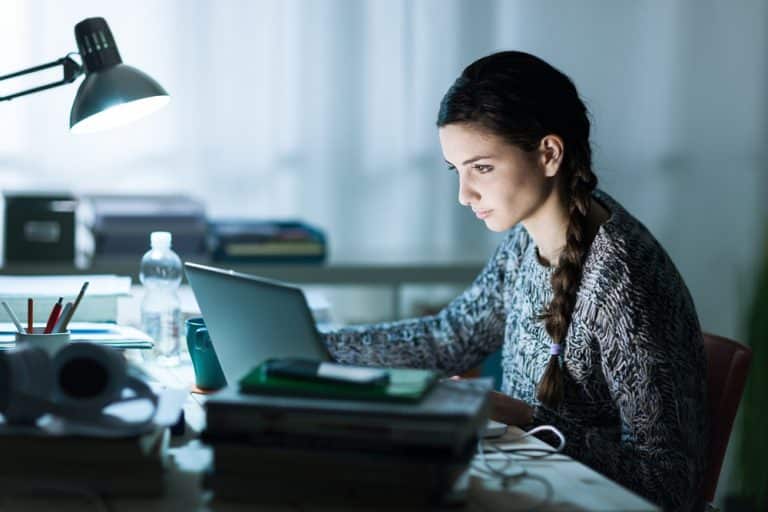 Flex FLVS: Students in Florida Virtual School Flex can enroll in one or more online courses while also attending a traditional school, or they can enroll as a homeschool student and take up to a full course load. FLVS Flex allows year-round enrollment and gives students the freedom to begin and complete a course whenever they want.
It is accessible to students in public, private, charter, and homeschool settings. Students who enroll in FLVS Flex have the option of following a more flexible schedule, allowing them to tailor their educational experience to fit around their daily routines and extracurricular pursuits.
FLVS Full Time: As an accredited kindergarten–12th grade online public school, FLVS Full Time students follow a 180-day traditional school calendar with a set semester schedule from August to May. They also take a typical course load of six courses per semester, take state exams, and participate in state assessments. Students who meet the district graduation criteria may obtain a Florida diploma from FLVS Full Time.
Professional school counselors offer academic guidance as well as college and career planning, while FLVS Full Time, which serves as the student's official school of record, handles transcripts and issues official report cards. FLVS Full Time enrollment takes place in the fall and spring. District public schools and virtual charter schools may also enter into agreements with FLVS to offer the FLVS Full-Time program to district students.
Now that we have confirmed that there are Florida virtual schools, this time, let's check out the best virtual schools in Florida.
Top virtual schools in Florida
In this portion, AdmissionSight prepared the Top Virtual Schools in Florida. Check them out below:
1. Eastern Florida State College
In 1960, Eastern Florida State College was established. It was once referred to as Brevard Community College. Before joining the Florida College System in 2013, EFSC was known as Brevard Community College. Community colleges are permitted to grant undergraduate students four-year degrees under this system.
2. Petersburg College
St. Petersburg Junior College was the original name of St. Petersburg College. In 1927, Captain George M. Lynch founded it. There are now a little over 25,000 undergraduate students enrolled at the institution. Additionally, it belongs to the Florida College System. This college provides excellent instruction to its students which makes it one of the best virtual schools in Florida.
3. Indian River State University
One of Florida's top state universities is Indian River State College, which is situated near Fort Pierce. Private colleges make up Indian River State College. In 1959, it was established under the name Indian River Junior College. It changed its name to Indian River State College in 2008. Over 14,000 students are now enrolled at Indian River State College.
4. Florida State College in Jacksonville
Florida Junior College served as the precursor to Florida State College until 1965. Its goal was to educate people who merely intended to enroll in community colleges. However, FSC in Jacksonville later joined the ranks of the state's numerous top community colleges. Currently, there are about 20,000 students enrolled at Florida State College in Jacksonville, making it one of the best virtual schools in Florida.
5. Florida State College in Manatee-Sarasota
Public institution The State College of Florida—Manatee—Sarasota was founded in 1957. It was initially intended to provide students with affordable higher education. Approximately 8,500 students are enrolled in SCF now.
6. Daytona State College
Daytona State College was established in 1957 and is a part of the Florida College System. One of the first full-fledged universities in the state was originally known as Daytona Beach Junior College. For the following 40 years, it remained a junior college. DSC started awarding bachelor's degrees in 2006. The college, which is situated near Daytona Beach, currently has a little over 11,000 residents. Daytona State College is a public college.
7. Florida Seminole State College
The Florida State Legislature established Seminole State College in 1965. Since the county needed a junior college, it was first known as Seminole State Junior College. Today, Seminole State College of Florida has more than 15,000 students enrolled and offers a wide range of undergraduate options, making it one of the best virtual schools in Florida. The cost of attending Florida's Seminole State College is typically lower than that of other universities because it is a public institution.
8. Florida State University
Florida State University, one of the state's first colleges for women, was founded in 1851. The institution is the State University System of Florida's oldest institution. There are just over 45,000 students enrolled at Florida State University right now. One of Florida's most reputable public colleges, FSU, is generally well regarded.
9. Florida A&M University
For a very long time, Florida A&M University has been regarded as one of the top historically black universities in Florida (HBCU). The institution was established in 1887, and it became an A&M university in 1907. The school was renamed Florida Agricultural and Mechanical University as a result of this.
10. Florida Gulf Coast University
In Florida's Fort Myers, you may find Florida Gulf Coast University. It just joined the State University System of Florida and has since become an essential part of it. The FGCU was founded in 1991. It started off as a community college exclusively, but in 1999 it expanded to become a conventional four-year university, making it one of the best virtual schools in Florida.
Free virtual schools in Florida
Are there free virtual schools in Florida? Florida allows residents to enroll in public school courses online for no cost. The list of free virtual schools servicing Florida's elementary and high school students is listed below by AdmissionSight.
The following requirements must be met by schools in order to be included on the list:
classes must be entirely online;
they must provide services to citizens of the state; and
they must be sponsored by the government.
The listed virtual schools could be charter schools, state-wide public initiatives, or for-profit institutions receiving government support.
Florida list of online public schools and charter schools
Information on online charter schools and online public schools can be found at:
Florida Connections Academy
Florida Virtual School
Florida Cyber Charter Academy.
Many states now offer free virtual education to residents under a certain age (often those under 21). The majority of virtual schools are government-funded charter schools that are managed by a private company. Less regulation applies to virtual charter schools than to regular ones. They must still continue to adhere to state standards and are subject to regular assessment.
Additionally, some states provide their own public virtual schools. These virtual programs are typically run by a state agency or a school system. Public education programs differ across the state. Some virtual public schools provide a small selection of remedial or advanced classes that are not offered on traditional public school campuses. Some provide complete virtual diploma programs.
Only a few states decide to pay for kids' "seats" in private online schools. Students are typically asked to apply through their guidance counselor at their public school because there may only be a small number of seats available.
Selecting a public online school in Florida
Look for an established program with a successful track record that is regionally approved when selecting an online public school. Be cautious of new schools that lack organization, are not accredited, or have received the negative press that could have a negative effect on your college application.
So that was the best virtual schools in Florida. That said, it is critical to have all the information at hand before making any decisions. You can always contact AdmissionSight if you have any questions or concerns. We have more than ten years of experience guiding students through the difficult admissions process.
Consult AdmissionSight's college admission specialists to find out what we can do to help you be as informed and prepared as possible for the application process in order to help you get into the virtual school of your choice. Book your consultation today.