The Blueprint to Success: Exploring the World-Class UChicago Architecture
The UChicago architecture program fuses creativity, innovation, and practicality, empowering students to design stunning spaces while addressing contemporary challenges and shaping tomorrow's urban landscape.
As our cities and communities continue to evolve, there's never been a more critical time for aspiring architects to lead the way in creating sustainable, innovative, and eye-catching designs. And what better place to kickstart this journey than at the esteemed architecture program at UChicago?
UChicago's architecture program, with its rich history and state-of-the-art facilities, offers a unique and inspiring playground for the next generation of architects. Here, students dive headfirst into the thrilling world of design, blending artistry and engineering to transform the spaces we inhabit.
So, let's embark on this captivating adventure together and see what wonders the architecture program at UChicago has in store for you!
Does UChicago have an architecture program?
Does UChicago have an architecture program? For many years, the University of Chicago has offered a rigorous and comprehensive architectural studies program, providing students with the opportunity to learn from some of the best architects and designers in the country.
The program is designed to offer a solid foundation in architectural theory and history as well as practical skills in design and drafting.
The program is part of the larger college of the University of Chicago, and students who choose to major in architectural studies will earn a Bachelor of Arts degree.
At the heart of the UChicago architecture program is the desire to foster critical thinking and creative problem-solving skills. Students will engage with architectural problems through a variety of lenses, examining issues such as sustainability, social justice, and urban planning.
By doing so, they will be well-equipped to tackle real-world design problems and make meaningful contributions to the field of architecture.
Degrees Offered
An Interdisciplinary Approach to Architectural Studies
ARCH is a pioneering program that recognizes the significance of architecture as a three-dimensional, culturally meaningful environment. It distinguishes itself by focusing on designing and analyzing buildings as material entities, offering a comprehensive perspective that integrates art, history, and the social sciences.
By combining coursework in architectural history with up to four courses on architectural and urban design topics, ARCH equips students with a multidimensional skill set that enables them to critically examine the built environment from diverse angles.
Art History Major with a Focus on Architecture
In addition to the minor program, UChicago offers students the opportunity to major in Art History with a specialization in architecture. This pathway allows students to immerse themselves in the rich tapestry of art history while cultivating a profound understanding of the architectural discipline.
By pursuing this major, students can delve deeper into the artistic, cultural, and historical significance of architectural achievements throughout various periods, equipping themselves with a comprehensive understanding of architecture as an art form.
Whether pursuing a minor in Architectural Studies or majoring in Art History with a focus on architecture, students at UChicago have the opportunity to explore the material and cultural significance of buildings, preparing themselves for a wide range of academic and professional paths.
Embrace the art of designing and analyzing the built environment and unlock the potential for a captivating and fulfilling academic journey through Architectural Studies at UChicago.
What makes UChicago architecture unique?
What makes UChicago architecture unique? In this bustling realm of creativity and innovation, students embark on a captivating journey that sets them apart from the rest.
Whether you're an aspiring architect or simply curious about the field, UChicago's unique approach to architecture education is bound to captivate your imagination. Join us as we delve into the magical elements that make this program truly extraordinary!
A Tapestry of Intellectual Brilliance
UChicago's architecture program weaves together the threads of intellect, critical thinking, and artistic expression to create a tapestry of brilliance. The university's renowned intellectual tradition infuses the curriculum, challenging students to think beyond conventional boundaries.
Here, your mind will be stretched, your ideas will be tested, and your creativity will flourish, all in pursuit of designing spaces that truly leave an indelible mark on the world.
Embracing the Power of Interdisciplinary Collaboration
At UChicago, architecture is not just about designing buildings; it's a collaborative symphony that embraces multiple disciplines. The program encourages students to collaborate with peers from diverse academic backgrounds, fostering an environment where ideas are shared, merged, and transformed.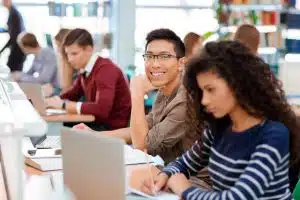 By exploring intersections with fields like sociology, anthropology, and environmental studies, UChicago's architecture program equips students with a holistic understanding of the built environment and its impact on society.
Unleashing Creativity with Hands-On Learning
In the realm of architecture, imagination and creativity are the keys to unlocking extraordinary designs. UChicago's program places great emphasis on hands-on learning experiences that allow students to bring their visions to life.
From studio sessions to immersive workshops, you'll have ample opportunities to roll up your sleeves, work with materials, and transform your ideas into tangible architectural marvels.
A Living Laboratory of Iconic Architecture
Chicago itself serves as a living laboratory of architectural wonders, and the UChicago architecture program takes full advantage of this rich urban tapestry. With the city as your canvas, you'll have the chance to explore renowned architectural landmarks firsthand, from the magnificent skyline to iconic structures.
The program's proximity to such awe-inspiring examples of architectural excellence provides endless inspiration and a constant reminder of the profound impact your work can have on the world.
Mentorship from Visionary Faculty
The true magic of UChicago's architecture program lies in its faculty, a group of visionary architects and scholars who are passionate about nurturing the next generation of design innovators.
These esteemed mentors are not only experts in their respective fields but also dedicated guides who will challenge you, support you, and inspire you to reach new heights. Their unwavering commitment to your growth and development ensures that you receive a transformative educational experience.
In the realm of architecture education, UChicago's program stands out like a shining star. Its unique blend of intellectual rigor, interdisciplinary collaboration, hands-on learning, and visionary mentorship creates an environment where aspiring architects can thrive and redefine the boundaries of design.
So, if you're ready to embark on an extraordinary journey that will shape both your career and your perspective on the world, UChicago's architecture program is the perfect place to begin your adventure.
What are the requirements for admission into the UChicago architecture program?
What are the requirements for admission into the UChicago architecture program? If you are interested in pursuing a degree in architecture at the University of Chicago, there are several academic prerequisites that you should be aware of. These prerequisites ensure that students have a solid foundation in the skills and knowledge needed to succeed in the program.
Admission Criteria
To be admitted into the Architectural Studies minor program at the University of Chicago, students must fulfill the following requirements:
Course Requirements
The minor in Architectural Studies requires a total of six courses. All of these courses should either focus on the built environment or allow students to devote their assignments or papers to the built environment.
Art History Courses: A minimum of two courses must be taken from the Department of Art History. These courses provide foundational knowledge in architectural interpretation and analysis.
Additional Courses: The remaining four courses can be taken in Art History or other relevant departments or programs. Some recommended programs include Environmental and Urban Studies, Geographical Sciences, History, English Language and Literature, Anthropology, and Visual Arts.
Research Paper
As part of the minor program, students are required to write a research paper of about 10 to 15 pages.
The topic for the research paper is chosen in consultation with an instructor and should relate to the built environment. The research paper provides an opportunity for students to delve deeper into a specific aspect of architecture.
Approved Courses
All courses taken for Architectural Studies credit must meet specific criteria. These criteria include:
The subject matter should include attention to design elements of buildings, cities, or landscapes.
The assignments must allow students to study some aspects of the built environment.
Courses with an ARCH cross-listing are pre-approved for credit in the minor program. If these courses also have an ARTH number, they count as eligible Art History department courses as well.
However, if an ARCH course does not have a corresponding ARTH number, it should be considered external to the Art History department. Students are encouraged to propose suitable courses not cross-listed with an ARCH designation to the Architectural Studies Advisor, providing necessary course details.
Foundational Courses
The Architectural Studies program offers two foundational courses that exemplify the different types of courses available:
ARCH 20000 Understanding the Built Environment: This course provides a thematic introduction to building skills and spatial analysis and interpretation.
ARCH 24205 Skills & Processes for Architecture and Urban Design: This course introduces students to design work and builds skills relevant to design studios.
Course Recommendations
While not mandatory, the following courses are strongly recommended for students pursuing the Architectural Studies minor:
ARCH 20000 Understanding the Built Environment: This course offers essential knowledge and skills in understanding the built environment and its analysis.
ARCH 24205 Skills & Processes for Architecture and Urban Design: This course focuses on design work and helps students develop crucial skills for architectural studios.
ARTH 29600 Junior Seminar: Doing Art History: This course is suitable for students interested in developing their skills in writing research papers on the built environment, particularly those considering graduate work in architectural history.
Graduate Seminars
Students may count graduate seminars at the 40000 level towards their requirements, provided they meet certain prerequisites and receive explicit approval from the instructor.
Course Limitations
Courses taken for the Architectural Studies minor cannot be double-counted with a student's major(s) or other minor degrees. Additionally, courses used to fulfill general education requirements cannot be double-counted towards the minor.
All courses for the minor must be taken for quality grades, and more than half of the requirements should be met by registering for courses bearing University of Chicago course numbers.
General Requirements
Academic Foundation
The UChicago architecture program is designed to provide students with a solid academic foundation that combines theory, history, and practical skills. As such, prospective students are required to have a strong background in mathematics, physics, and the humanities.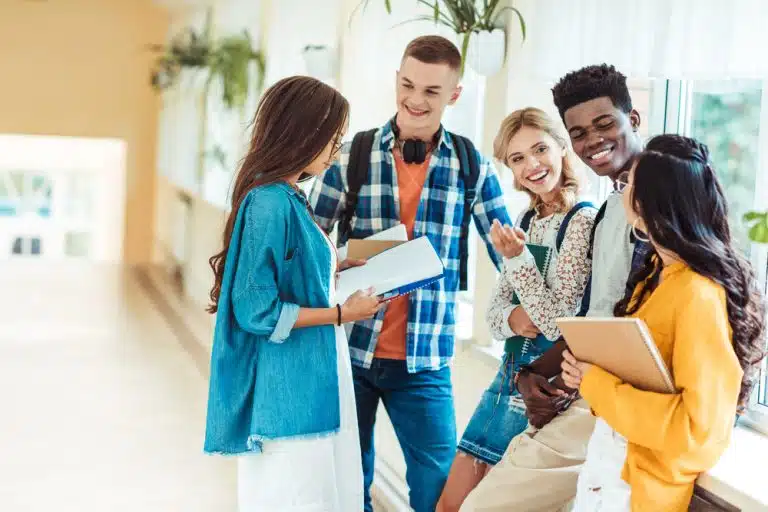 Successful applicants typically have taken advanced courses in these subjects during their high school years to ensure they possess the analytical and critical thinking skills necessary for architectural studies.
Portfolio Submission
A crucial aspect of the application process for the architecture program at UChicago is the submission of a portfolio. This portfolio should showcase the applicant's creative abilities, technical skills, and passion for design.
It should include a variety of visual materials, such as drawings, sketches, photographs, and 3D models, that demonstrate the applicant's ability to think spatially and translate ideas into tangible forms.
The portfolio is an opportunity for applicants to highlight their individuality, artistic vision, and potential to excel in the field of architecture.
Personal Statement
In addition to the portfolio, applicants are required to submit a personal statement that reflects their motivation, goals, and aspirations for pursuing a career in architecture.
This statement provides an opportunity for prospective students to articulate their passion for design, their interest in architectural theory, and their dedication to making a positive impact on the built environment.
It is essential to convey a strong sense of purpose and an understanding of how the UChicago architecture program aligns with the applicant's academic and professional goals.
Recommendations
Applicants to the architecture program at UChicago must submit letters of recommendation from teachers, mentors, or professionals who can speak to their abilities and potential as architects.
These recommendations should emphasize the applicant's aptitude for critical thinking, creativity, and collaboration, as well as their ability to work diligently in a rigorous academic environment.
Selecting recommenders who can provide unique insights into the applicant's skills and character is crucial to supporting their candidacy.
Academic Transcripts
As part of the application process, UChicago requires applicants to submit their official academic transcripts, which provide a comprehensive overview of their academic performance and achievements.
The university seeks students who have consistently demonstrated a strong work ethic, intellectual curiosity, and the ability to handle challenging coursework. Transcripts should reflect a solid academic record, particularly in subjects relevant to architectural studies such as mathematics, physics, art, and design.
Standardized Testing
UChicago has adopted a test-optional policy, which means that applicants are not required to submit SAT or ACT scores for admission consideration.
This policy acknowledges that a student's potential cannot be solely measured by standardized test scores and places more emphasis on the holistic evaluation of an applicant's abilities, experiences, and potential contributions to the UChicago community.
Interview
For some applicants, an interview may be requested as part of the admissions process. The interview provides an opportunity for applicants to engage in a conversation with faculty or admissions representatives, allowing them to further demonstrate their interest in architecture, their creative thought processes, and their ability to articulate ideas.
It is crucial to prepare for the interview by familiarizing oneself with UChicago's architecture program, its faculty, and its unique educational approach.
What kind of career opportunities are available to graduates of the UChicago architecture program?
What kind of career opportunities are available to graduates of the UChicago architecture program? Read on as we take a closer look at five key areas in which graduates of the program can pursue careers: traditional architectural practice, urban planning and design, sustainable design consultancy, academic and research positions, and entrepreneurship in the built environment.
Traditional Architectural Practice
One of the most common career paths for graduates of the University of Chicago's architecture program is traditional architectural practice. This includes working for an architectural firm, where you'll be responsible for designing buildings, developing plans, and overseeing construction projects.
Graduates of the program who pursue careers in traditional architectural practice will have the opportunity to work on a wide range of projects, from residential and commercial buildings to public spaces and infrastructure.
Urban Planning and Design
Another popular career path for graduates of the architecture program is urban planning and design. This involves working to create livable, sustainable, and efficient cities and communities.
Graduates who pursue careers in urban planning and design will have the opportunity to work on projects that have a significant impact on people's lives, such as designing public spaces, creating sustainable transportation systems, and improving access to affordable housing.
Sustainable Design Consultancy
Graduates of the University of Chicago's architecture program who are passionate about sustainability and the environment may choose to pursue careers in sustainable design consulting.
In this field, they'll work with clients to design buildings and spaces that are environmentally responsible and energy-efficient.
They will have the opportunity to work on a wide range of projects, from residential homes to commercial buildings and public spaces, and to help create a more sustainable future.
Academic and Research Positions
For graduates of the architecture program who are interested in teaching and research, academic and research positions are a great career option. In these roles, graduates have the opportunity to share their knowledge and expertise with others and contribute to the advancement of the field of architecture.
They may work as a professor, researcher, or consultant, and they will have the chance to work with students and other professionals to explore new ideas and push the boundaries of architecture.
Entrepreneurship in the Built Environment
Finally, for graduates of the architecture program who are interested in entrepreneurship and innovation, there are many opportunities in the built environment. They could start their own architectural firm, launch a product or service that helps solve problems in the built environment, or work with a startup to develop new and innovative solutions.
With a background in architecture and a passion for entrepreneurship, graduates have the skills and knowledge they need to succeed in this exciting and dynamic field.
The UChicago architecture program provides graduates with a wealth of career opportunities in a variety of fields. So, if you're passionate about architecture and want to build a successful career in the field, the University of Chicago is a great place to start!
If you're a student interested in applying to the University of Chicago's architecture program or any other top colleges, booking an initial consultation at AdmissionSight should be your first step.
Our team of experienced college admissions consultants can help you with every step of the college application process, from selecting the right colleges to apply to crafting a compelling personal statement and preparing for college interviews.
With our help, you can increase your chances of being accepted into your dream school and achieve your goal of pursuing a successful career in architecture. So, what are you waiting for? Contact us today!