The Caltech Debate Toastmasters Club
Debates can offer an entertaining variation to the traditional club meeting format while stressing familiar competencies: logic, quick thinking, vocal variety, and persuasive delivery skills, to name a few.
When you think about how much of everyday experience involves debate—from political discussions with friends to analyzing a work project, defending your favorite movie, or even deciding where the family will go out to eat—it only makes sense that improving debate skills can help in nearly every aspect of life.
"It's fun because you're a team going against your opponents," says Darren Ng, Secretary and Vice President of Caltech Debate Toastmasters in Pasadena, California. "You're all trying to win, but you're all supportive of each other, regardless. It's different from the traditional Toastmasters meeting, and that brings a lot of value to what our club does. People bond over that shared experience of, 'Let's work together as a team and see if we can convince the audience to see it from our angle.'"
This essay will explore the evolution and significance of the Caltech Debate Toastmasters Club, focusing on its structure, activities, and impact on the development of its members.
Structure and Organization
The club's structure mirrors that of Toastmasters International. It comprises a diverse and dynamic membership, welcoming undergraduate and graduate students, postdoctoral researchers, faculty, and staff.
A distinct feature of the Caltech Debate Toastmasters Club is its inclusivity and the absence of hierarchy within the club; it is an environment where individuals from all academic backgrounds can collaborate and learn from one another.
Regular Meetings
The club holds regular meetings, every 2nd and 4th Tuesday of the month, during which members engage in various activities that are designed to improve their speaking and leadership skills. These meetings provide a supportive environment where members can practice public speaking, receive constructive feedback, and develop critical communication abilities.
Leadership Roles
In line with Toastmasters International guidelines, the Caltech Debate Toastmasters Club assigns different roles to its members during meetings, such as timekeepers, grammarians, and evaluators. This approach not only ensures a well-organized meeting but also allows members to develop leadership skills by taking on various responsibilities.
The Competitive Edge
Beyond its regular meetings, the Caltech Debate Toastmasters Club participates in various speech and debate competitions, further honing its members' skills. These competitions range from internal contests to regional and national tournaments. The club's success in these events has contributed to its reputation as a formidable contender in the world of debate and public speaking.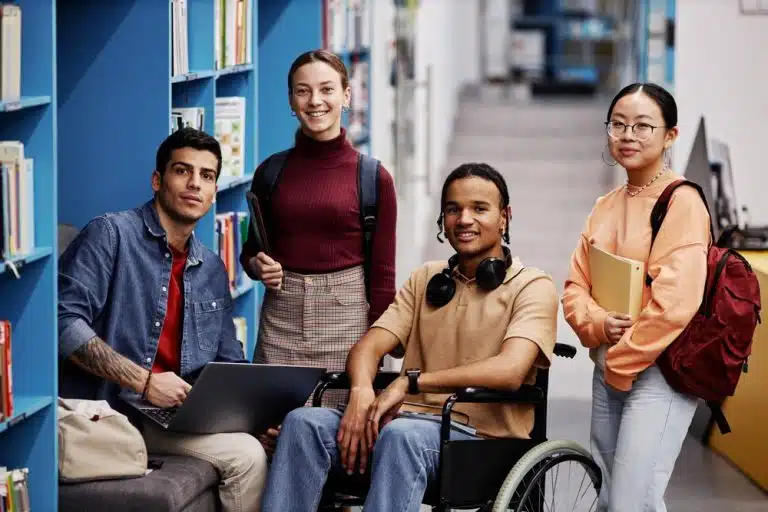 Activities and Initiatives
The Pathways Learning Experience
One of the central elements of the Caltech Debate Toastmasters Club's activities is the Toastmasters Pathways program. This program provides members with a structured curriculum designed to help them master a variety of skills, including public speaking, leadership, and effective communication.
The Pathways program consists of a series of speech projects, each targeting different aspects of public speaking. These projects guide members through various types of speeches, such as informative speeches, persuasive speeches, and impromptu speeches. Members work at their own pace to complete these projects, receiving valuable feedback from their peers.
In addition to speech projects, the Pathways program includes leadership projects. These projects encourage members to take on leadership roles both within the club and in the broader community. This dual focus on communication and leadership underscores the club's commitment to holistic skill development.
Themed Meetings and Workshops
The Caltech Debate Toastmasters Club organizes themed meetings and workshops where members can delve deeper into specific aspects of communication. These sessions cover topics such as storytelling, persuasive techniques, and effective visual aids in presentations. By offering specialized content, the club caters to the diverse interests and needs of its members.
For example, the club's storytelling workshop will teach members how to craft compelling stories that engage and persuade their audience. The persuasive techniques workshop will cover how to use logic, emotion, and humor to convince others to see things your way. The visual aids workshop will show members how to create presentations that are both informative and visually appealing.
Outreach and Mentorship
The club actively engages in outreach activities, collaborating with other Caltech organizations to host events and workshops that benefit the wider campus community. These initiatives not only promote the club's mission but also offer opportunities for members to mentor and support others in their journey to becoming effective communicators. For example, the club recently hosted a workshop on public speaking, which was open to all students.
The workshop covered topics such as how to structure a speech, how to use body language effectively, and how to deal with nerves. The club also offers a mentorship program, in which experienced members pair up with new members to provide guidance and support. The mentorship program has been very successful in helping new members develop their communication skills.
Personal and Academic Development
The Caltech Debate Toastmasters Club provides its members with the opportunity to develop their public speaking, thinking, and leadership skills. These skills can be beneficial in many areas of life, including studies, jobs, and personal relationships. For example, public speaking skills can help members give presentations in class, lead meetings at work, or make speeches at weddings or other events. 
Thinking skills can help members to solve problems, make decisions, and come up with creative ideas. Leadership skills can help members to motivate and inspire others, build teams, and achieve goals. Many members of the Caltech Debate Toastmasters Club have reported that the club has helped them overcome their fear of public speaking and develop skills that have helped them succeed academically and professionally.
Fostering a Community of Learners
Caltech is known for its emphasis on rigorous scientific research, but the club transcends academic boundaries. It provides a platform for cross-disciplinary exchange, enabling members from various departments to learn from one another. This collaborative ethos mirrors the ethos of Caltech itself, where innovation often arises at the intersection of different fields.
Members of the Caltech Debate Toastmasters Club often find mentors and peers who guide them not only in communication skills but also in their academic and career journeys. The club's commitment to mentorship is evident in the way more experienced members support newcomers, ensuring a continuous cycle of personal and professional growth.
Challenges
The Caltech Debate Toastmasters Club has done well in helping people grow their skills in speaking and leadership. However, it faces some difficulties, which are common in the areas of debate and public speaking.
One ongoing difficulty is that members have to manage their time between their studies and club activities. The demanding study schedule at Caltech sometimes hinders students from being fully involved in the club. This affects how much they can participate and limits how much the club can achieve.
Another issue is attracting and keeping members. Since being part of the club requires a lot of time, it's hard to continuously bring in new people while also keeping those who have been there longer. This balance is crucial but challenging to maintain. The Caltech Debate Toastmasters Club is focused on overcoming challenges and improving its contribution to both the Caltech community and others. The club looks forward to a bright future, with a well-defined plan for growth and progress.
Enhanced Outreach
The club plans to expand its outreach initiatives, engaging with more schools and community organizations in the Pasadena area. This increased outreach will not only benefit the community but also attract new members who share the club's commitment to effective communication.
Digital Transformation
In response to the significant technological advancements that have characterized the 21st century, the Caltech Debate Toastmasters Club has actively incorporated various digital tools and online platforms into its operations. This strategic move is aimed at enabling and enhancing participation from remote locations. By adopting these digital solutions, the club has significantly broadened its capabilities for interactive and collaborative activities, even when members or participants cannot be physically present.
This embrace of digital technology represents a notable innovation in the club's approach. It effectively breaks down geographical barriers, allowing individuals from different locations to join in the club's activities. This transition to a more digital-friendly environment has created a plethora of new opportunities for the club. Members can now engage in debates, discussions, and other club-related activities from the comfort of their own homes or any other remote location, provided they have internet access.
Alumni Network
The club is actively working on establishing an alumni network to maintain connections with former members. This network will provide valuable support, mentorship, and opportunities for professional development, helping graduates continue to grow and succeed. The club will also use the network to stay up-to-date on the latest news and developments in the field and to share resources and information with members. The club believes that an alumni network is essential for the success of its members, and is committed to building a strong and vibrant network that will support graduates for years to come.
Conclusion
The club's structured activities and commitment to personal and academic development have made it an integral part of the educational experience at the institute.
The impact of the Caltech Debate Toastmasters Club extends beyond the campus, fostering a culture of effective communication, mentorship, and support in the broader Pasadena community. As it continues to evolve and adapt to the changing landscape of academia and professional life, the Caltech Debate Toastmasters Club remains dedicated to its mission of nurturing the communication and leadership skills of its members, ensuring they are well-prepared for the challenges of the 21st century.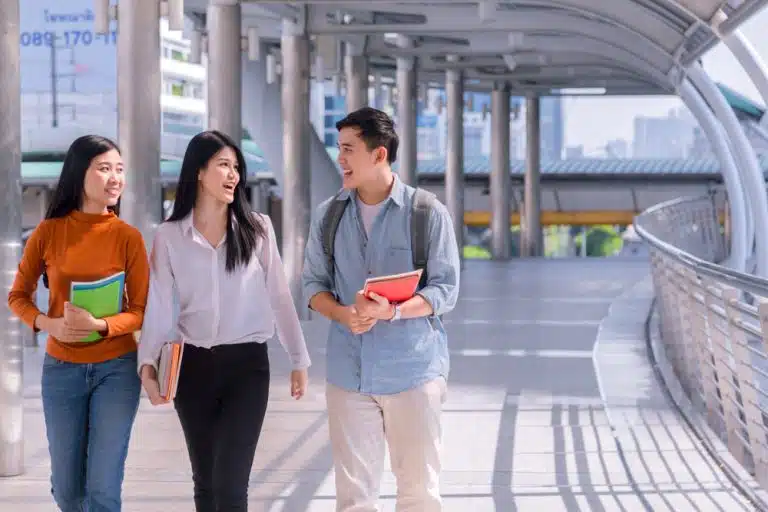 AdmissionSight, a college consulting firm, offers personalized assistance to students in their college admissions journey. We help you create a strategic plan for your application process, identify suitable schools aligned with your academic and personal goals, and prioritize your application strategy. 
Our experts review your application, providing constructive feedback to enhance its quality and uniqueness. We also assist in crafting compelling essays that reflect your personality and achievements, guide you through the writing process, and offer feedback on drafts. In addition, we provide interview coaching to boost your confidence and readiness for college interviews, offering tips on professional presentation and answering common questions. 
We aid in optimizing your extracurricular activities to align with your interests and goals, emphasizing leadership and initiative. Overall, AdmissionSight offers valuable guidance and support to increase your chances of college acceptance. With a strong network and a success rate exceeding 75% in the past decade, book a free initial consultation today!