The College Rankings 2022 Edition
College Rankings 2022
The college rankings 2022 edition is finally available! The list of the best colleges highlights institutions that provide a top-notch education at a reasonable cost, produce high earners after graduation and encourage students to start successful businesses and hold important positions in their industries. Check out the college rankings 2022 edition including college football and basketball ratings below to know which schools made it to the top.
Final College Rankings 2022 Edition
In AdmissionSight, we use up-to-date data from the National Center for Education Statistics and other reliable sources to create rankings. Here are the final college rankings 2022 edition:
10. Dartmouth College
Dartmouth College is a private institution that awards college degrees from its campus in Hanover, New Hampshire. The institution assists students in achieving their career goals by offering both academic and technical programs.
To obtain a bachelor's degree, undergraduates complete both the lower- and upper-division curricula.
9. Brown University
Brown University, which is based in Rhode Island, offers 303 programs to its students. The institution's top-ranked programs provide challenging coursework.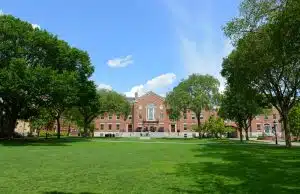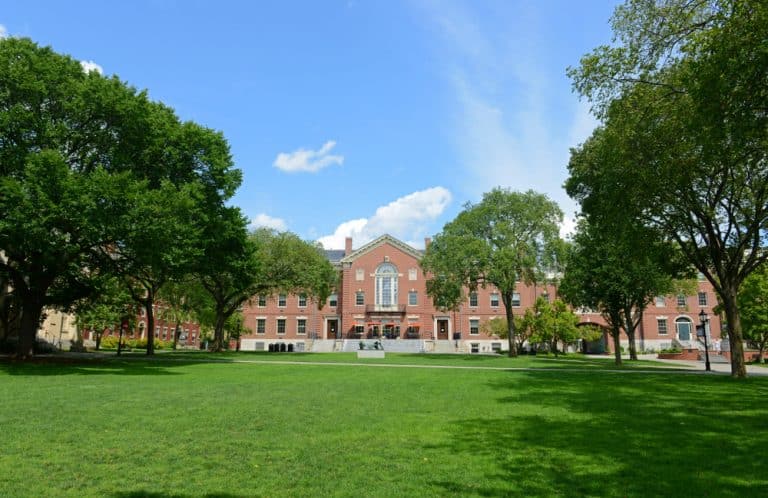 The ratio of students to faculty at the institution is 6 to 1. The school reports that 55% of students get financial aid in some capacity. 95% of students graduate with a bachelor's degree from the institution.
8. Columbia University
The private institution Columbia University in the City of New York is situated in New York, New York, and it accepts students. Students can achieve a range of professional goals with the assistance of the school's academic and technical programs.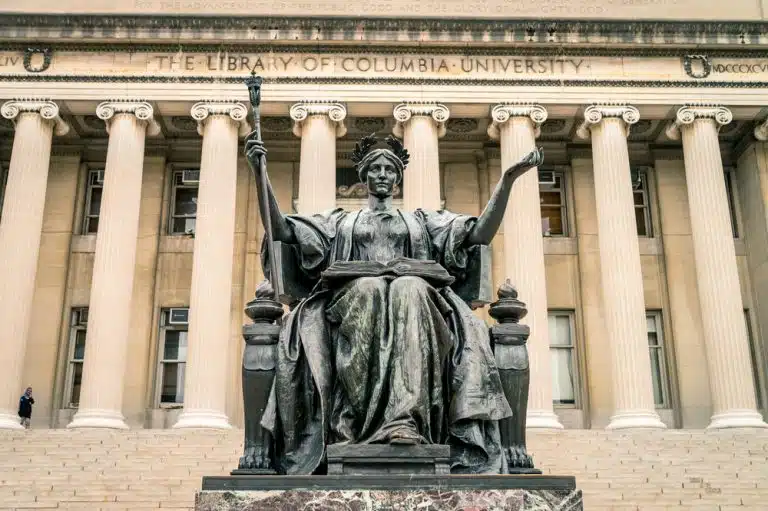 Undergraduates study lower-division and upper-division courses while pursuing a bachelor's degree. General education credits are also included in the 120-credit bachelor's programs at the institution.
7. University of Pennsylvania
The University of Pennsylvania is a private college that enrolls students at its campus in Philadelphia, Pennsylvania. It is part of the college rankings.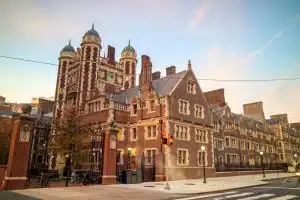 The college aids students in achieving their educational objectives by offering both academic and technical programs. Bachelor's degree students are educated through the lower- and upper-division curriculum.
6. Yale University
The private university Yale University, which is situated in New Haven, Connecticut, provides a variety of programs. The school has been on the list for a long time and seeing it in the college rankings 2022 edition is not a surprise.
Accredited degrees from the school aid graduates in the beginning or advancing their professional careers. Academically demanding programs are available to degree-seekers at a reasonable cost.
5. Princeton University
Princeton University is a private university that awards degrees from its campus in Princeton, New Jersey. The institution assists students in achieving their educational objectives by offering both academic and technical programs.
Students take lower-division and upper-division courses while pursuing a bachelor's degree. Undergraduates also complete general education courses.
4. Massachusetts Institute of Technology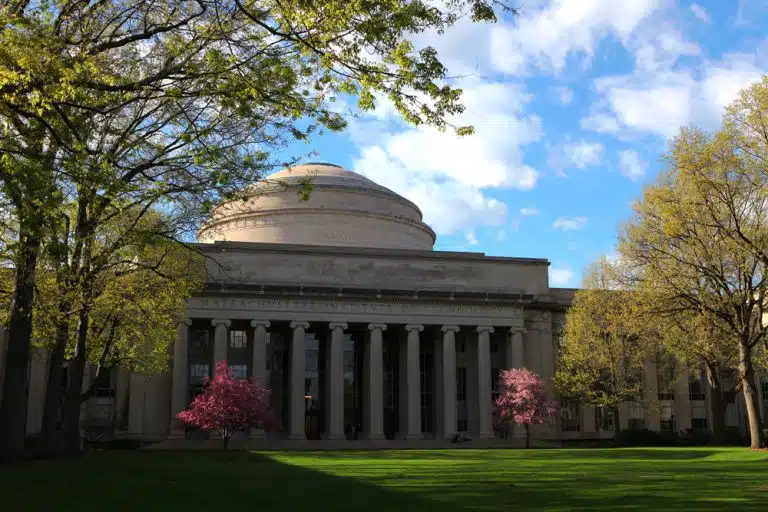 The Massachusetts Institute of Technology, whose campus is in Cambridge, Massachusetts, enrolls students in courses. Learners have a selection of degree-granting programs to choose from. The school provides programs with academic and technical paths for students with a range of professional ambitions.
3. University of Chicago
The University of Chicago, a school with 232 programs, is situated in Illinois. The demanding programs offered by the college are some of the best in the country. The student-to-faculty ratio at the institution is 5 to 1.
The school reports that 57% of students get financial aid in some capacity. 96% of students graduate from the institution.
2. Harvard University
The Harvard University campus in Cambridge, Massachusetts, enrolls students in 491 programs. Candidates for degrees enroll in the university's demanding, highly regarded programs. The ratio of students to faculty at the institution is 5 to 1.
1. Stanford University
As a private university, Stanford University provides a variety of programs from its campus in Stanford, California.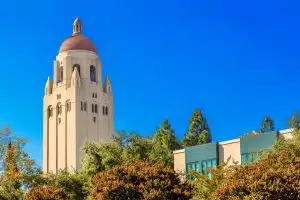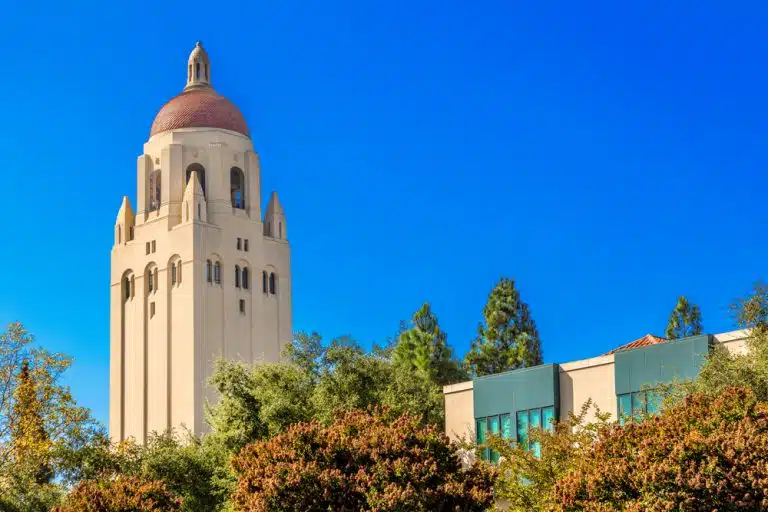 A recognized degree is obtained by students, preparing them for the workforce. The college offers reasonably priced programs while maintaining academic rigor.
College Football Rankings 2022 Edition
This time, let's focus on the rankings in the area of college football.
10. The Penn State Nittany Lions
The first entry for the football college rankings 2022 edition is the Penn State Nittamy. It's true that when it comes to the Penn State Nittany Lions, all we can think about is the future. Happy Valley receives the backfield combination of Drew Allar and Nicholas Singleton in 2023 after being hindered by quarterback Sean Clifford. The Nittany Lions could be a real threat in the conference next fall if their offense had Allar, Singleton, and Kaytron Allen, and if Penn State's defense was good.
9. USC Trojans
In their encounter this season, the USC Trojans outscored Utah 28-10 in the opening period. Beyond that, it was never able to control the Utes. It's fair to argue that Caleb Williams' injury in the Pac-12 Championship Game didn't help, but the defense was a far more significant factor in the defeat.
8. Utes from Utah
For the second year in a row, Kyle Whittingham wins the Pac-12 championship. Cameron Rising and Utah's offense scored 90 points in two victories this season, despite the Utes' defense never quite having Williams' number. The Rose Bowl is the ideal way for the Utes to cap off a season that at points this year looked grim.
7. Kansas State Wildcats
It's past time to give Kansas State coach Chris Klieman some credit for the outstanding job he's done since taking over for Bill Snyder. While the Wildcats struggled early in the season, losing to Tulane and Texas (34–27), they eventually found their footing and did just enough on both sides of the ball to surprise TCU. Bravo to Kansas State for winning its first Big 12 championship since 2012.
6. Alabama Crimson Tide
Look for the big win on Alabama's schedule this season. It narrowly defeated Texas, Texas A&M, and Ole Miss while losing to Tennessee and LSU. Even though Nick Saban may think this team has changed since Bryce Young returned to health, it doesn't matter much if your record is still lower than at least five other teams.
5. Volunteers from Tennessee
After eliminating the playoff, we rank the teams based on their overall season performance. Along with a win over Alabama, the Tennessee Volunteers also destroyed LSU and Kentucky. It is part of the college rankings. The No. 5 slot is secured after achieving a 10-2 record and beating Alabama in the head-to-head matchup.
4. Buckeyes from Ohio State
Ohio State would be ranked behind Tennessee if it weren't for Hendon Hooker's injury. The Buckeyes defeated Penn State at Happy Valley and opened the season with a respectable victory over Notre Dame. The rest of their resume isn't that noteworthy. However, this squad is still among the best in college football, so Ohio State shouldn't fall behind Alabama after a loss to the No. 2 team.
3. TCU Horned Frogs
The top 3 spot of the college rankings 2022 edition is truly deserving. Despite missing out on a perfect season, Max Duggan and the TCU Horned Frogs should still be able to go to the playoffs. TCU came into the game with a stronger resume than Ohio State, and during the past month, it has played better football. In addition, nobody wants to watch the Buckeyes lose to Michigan twice in a short period of time.
2. Wolverines from Michigan
The Michigan Wolverines' offense has been dealt a devastating blow by Blake Corum's season-ending injury. The Ohio State victory demonstrated what J.J. McCarthy and Donovan Edwards are capable of doing on their own if his absence had any redeeming qualities. The No. 2 Wolverines have a chance against any opponent in the CFP Semifinal as long as their defense is sound.
1. Bulldogs of Georgia
The Georgia Bulldogs appeared to be the same team we saw play Tennessee in the SEC Championship Game. It indicates that a switch in the Bulldogs team that participated in food-related sports (games in Kentucky and Missouri) has been flipped. Georgia should be a double-digit favorite over whoever it plays in the CFB Semifinal since it is the best team in college football.
College Basketball Rankings 2022 Edition
This time, let's focus on the rankings in the area of college football. Here is the ranking:
10. UCLA (1st in Pac-12)
Tyger Campbell and Jaime Jaquez Jr. are back for Mick Cronin's Bruins, giving UCLA one of the more seasoned cores in the nation. Johnny Juzang leaves the team. Adem Bona, a highly regarded rookie center, is anticipated to have an early impact up front.
9. Kansas (2nd in the Big 12)
The defending champions suffered a lot of losses, but PF Jalen Wilson ought to be one of the league's top players, and the Jayhawks are welcoming in their greatest incoming freshman class in a while. Additionally, Bill Self has the most winning streaks in the sport.
8. Creighton (1st in the Big East)
In Omaha, there is a notion that this could be the greatest Blue Jays squad ever. With a young core that is incredibly talented and has gained experience over the course of the past season, this team punched above its weight in 2021–22. The most obvious breakout star of this season is Arthur Kaluma, so keep his name in mind.
7. Arkansas (second in the SEC)
Eric Musselman takes his most talented team to Fayetteville after two straight trips to the Elite Eight. Due to his talent level and dazzling hops, highly regarded freshman guard Nick Smith Jr. may be the best NBA prospect in college basketball this year. This is one of the most exciting part in the college rankings 2022 edition.
6. Baylor (1st in Big 12)
With playmaking freshman Keyonte George joining seasoned players Adam Flagler and LJ Cryer in the backcourt, the guard play in Waco this season might be great. Expect little to no drop-off from the Bears' three consecutive top-five AP poll performances.
5. Duke (2nd in ACC)
Thanks to the nation's top recruiting class, experienced point guard Jeremy Roach, and Illinois transfer wing Jacob Grandison, the Blue Devils enter the post-Coach K era with a stocked cupboard. Dereck Lively II, a freshman, could be the difference-maker for Jon Scheyer's first team's defense.
4. Kentucky (1st in SEC)
Since Tyler Hansbrough returned to North Carolina in 2009, the Wildcats became the first team to welcome back the reigning male national player of the year. What was the outcome that year for the Heels? a national victory. Can the Wildcats and Oscar Tshiebwe repeat that in 23?
3. Houston (1st in the AAC)
Any Kelvin Sampson team will defend and get rebounds at a high level, but what sets this team apart is the superior guard play of Marcus Sasser and Jamal Shead. Jarace Walker and Terrance Arceneaux, two possible one-and-done NBA talents, are also available to the Cougars.
2. Gonzaga (1st in WCC)
For four consecutive seasons, the Bulldogs have finished first or second nationally in KenPom's rankings. It won't be long before Mark Few's teams succeeds and capture the championship. This could be the year, with Drew Timme returns for his senior year.
1. North Carolina (1st in ACC)
The core of the Tar Heels' 2022 title-game losing squad, including imposing post player Armando Bacot and standout scorer Caleb Love, is back. Pete Nance, who came from Northwestern, is replacing Brady Manek. This gives UNC the best starting lineup in the league.
With the list of schools ranked accordingly, you must have the dream college in mind by now. Why take so much time coming up with a list of schools that are appropriate for you? Instead, if you have the academic and extracurricular statistics to support it, you should apply to every Top 10 university and get a chance of being accepted as long as you apply.
You can submit applications to 20 colleges using a single application. You only have one chance to do this, so submit as many college applications as you can. For instance, we, at AdmissionSight, have seen students accepted to Yale yet turned down by Rice. Actually, it's not that unusual. And consider the possibility that the student would not currently be enrolled at Yale if they had never applied.
Why, therefore, should you care about college rankings in 2022? We'll let you make the choice. Book your consultation today and discuss your college admissions plan with our experts.