The Coolest Jobs For College Graduates
Even though not all of us subscribe to the same interpretation of the word "cool," we can all agree that it would be awesome to land a job after graduation that exemplifies the meaning of the term. In this piece, we will discuss some of the coolest jobs available to recent college grads, provide some guidance on how to look for such opportunities, and give some pointers to help you figure out what you want out of your professional life.
What are the coolest jobs?
Which careers are the most interesting? A lot of people have the fantasy of landing a job that allows them to indulge in one of their interests. Others are looking for a job that will provide them with stability, a certain salary, or flexible working hours. No matter what kind of work you envision yourself doing one day if you want to make it a reality, you need to put in a lot of time and effort.
The following is a list that we have compiled of the coolest jobs available to college graduates.
Personal Trainer or Coach
Do you have any athletic experience or do you simply have a passion for sports? Think about pursuing a career as a physical therapist or an athletic trainer. Working for a professional sports organization will allow you to collaborate with players on the development of their fitness objectives. When players sustain injuries, you'll also have the opportunity to create individualized exercise routines and rehabilitation programs for them to follow.
Top 5 careers for people who work in athletic training
Professional Sports Trainer
Intercollegiate Athletic Trainer
Law Enforcement and Military Trainer
Performing Arts Trainer
Occupational and Industry Trainer
Majors in college that are ideal preparation for a career in athletic training
Sports Science
Exercise Science
Entertainment Engineer
Do you get a kick out of resolving interesting puzzles? Spend hours disassembling an old television or building intricate Lego castles? Which would you rather do? You might want to think about working in the entertainment industry as an engineer.
This fascinating line of work involves the design and construction of mechanical and structural systems for use in entertainment venues such as theaters, theme parks, and live performances.
Entertainment engineers are the people who are responsible for the halftime show that is performed during the Super Bowl as well as the massive displays that are found in Times Square. People who enjoy creating things, are quick thinkers, and can keep multiple pieces of a puzzle at once will thrive in this line of work.
Top 5 jobs in the entertainment engineering industry
Theme-park Engineer
Live Entertainment Engineer
Entertainment Facility Structural Engineering
Rigging, Staging + Show Action Machinery Engineer
Architectural Theming Engineer
Majors in college that are ideal preparation for a job in the entertainment industry
Engineering Entertainment Design
Mechanical Engineering with Stagecraft or Technical Theater Minor
Computer Graphic Design
Astronaut (Space Studies)
If you are interested in learning about space, captivated by stars and planets, and have a passion for engineering and design, then a career in space studies may be right for you. One of the coolest jobs in the world is that of an aerospace engineer, also known as a rocket scientist.
Engineers who specialize in rocket science create aircraft, spacecraft, and satellites. In addition to this, they are responsible for building and evaluating prototypes. If you have the ambition of one day becoming an astronaut, you should start planning your career path as soon as possible. It is not impossible to begin a career in this field; however, it is difficult.
The five most popular jobs in the space industry
Astronauts
Astronomers
Aerospace Engineers
Physicists
Technical Writers
The undergraduate programs that will best prepare you for a job in the space industry
Biological science
Physical science
Aerospace Engineering
Computer Engineering
Mathematics
Astronomy
Film Critic
You should give some thought to working in the film industry as a film critic if you have a strong passion for movies and frequently find yourself analyzing various aspects of a movie, such as the characters, the plot, the cinematography, the editing, and the writing. Film Critic is also among the coolest jobs in the country for college graduates.
Film critics write reviews of movies, in which they discuss either the aspects of the film that they liked or disliked or focus on particular topics that encourage further investigation and discussion. It is common practice for film critics to make their reviews available to the public via websites, blogs, publications, podcasts, or videos.
It is not necessary to have a degree in film to work in the film industry, but having a degree in a field that emphasizes writing and film can be very helpful.
Top 3 careers in the film critic industry
Amateur movie critic
Journalistic movie critic
Academic movie critic
The undergraduate programs that will best prepare you for a job in the film industry
Cinematography
Film Studies
Journalism
Communications
Screenwriting
Animator
Imagine being able to make movies, cartoons, and shows for television that not only children but also adults find enjoyable and entertaining. If you want to have a successful career as an animator, you will need to have strong creative abilities, excellent attention to detail, and excellent organizational skills.
You'll need to be able to work well both independently and cooperatively within a group setting. You should, above all else, have a strong interest in animation, drawing, the creation of characters, and the telling of stories.
This is an awesome job opportunity because it allows you to work in a variety of animation styles, including 2D, 3D, computer-generated, and stop-frame. You will be working as a member of a team to determine the objectives of the project, develop storyboards, and design animations.
Top 5 careers in animation
Animator
Art director
Film and video editor
Video game designer
3D Modeler
The most appropriate undergraduate majors for those interested in a career in animation
Computer Animation
Fine Arts
Graphic Design
Media Production
Cyber Security Specialist
As more and more of our lives are lived online, the potential for malicious cyberattacks also increases. A cyber security specialist is among the coolest jobs in the world. Cyber Security Specialists are employed by large companies to perform the functions of "online spies," searching for potential risks and thwarting attacks.
In addition to this, they are accountable for ensuring the safety of software systems, networks, and data centers during the development process. These experts search for vulnerabilities in both the hardware and software, then manage and monitor any attacks that occur.
Businesses such as Google, Sony, and Adobe hire cyber security specialists as part of a comprehensive security plan, which assists these companies in protecting and securing their online assets.
Top 5 careers in the field of cybersecurity
Chief Information Security Officer
Security Architect, IT
Security Manager, IT
Security Assessor
Security Engineer
The undergraduate programs that will best prepare you for a career in cybersecurity
Computer Science
Computer Programming
Information Security
Computer Information Systems
Game Designer
Video game designers have one of the coolest jobs in the world because they are the ones who come up with ideas for the games, as well as the characters, the stories, and the overall direction of the games.
Game designers collaborate with a group of artists and programmers to tell a story using coding and scripting languages. A career in game design can be creative, but to succeed in the field, you need to know programming languages, software, and 3D modeling programs.
A bachelor's degree in game design, computer science, software engineering, or another degree in a related field is required if you want to work for a large video game developer or publisher. If you want to be successful in this cool job, you need to have a passion for playing video games, be aware of popular trends in the industry, comprehend advanced technology, and enjoy working with others.
Top 5 game design careers
Lead designer
Content designer
Game writer
Audio designer
System designers
The undergraduate programs that will best prepare you for a career in game design
Computer Science
Video Game Design
Forensic Scientist
In movies and television shows about crime scene investigations, the most interesting characters are forensic scientists. Throughout these depictions, forensic scientists can be seen traveling to crime scenes, examining physical and DNA evidence, and solving crimes.
Within the realm of the natural and physical sciences, forensic scientists possess a special set of abilities that sets them apart from other scientists. They are also familiar with the procedures that are followed in investigations and the legal system.
This cool job requires a high level of technical expertise as well as a high level of specialized knowledge. If you are interested in pursuing this difficult line of work, you will have plenty of chances to gain exposure to a variety of interesting workplaces, and you will almost certainly be able to achieve a high level of financial success. Hence, Forensic Scientist is one of the coolest jobs for college graduates.
The five best careers in forensic science
Forensic Medical Examiner
Forensic Engineer
Forensic Accountant
Crime Scene Investigator
Crime Laboratory Analyst
The most appropriate undergraduate majors for those interested in pursuing a career in forensic science
Chemistry
Biological Science
How do I choose a cool job?
How do I pick a cool job? You may be curious about how you can find a fun job that's a good fit for you. If you want to learn how to find the job of your dreams, follow these six steps:
1. Identify your hard skills
Finding out what your strengths are should be the first thing you do when you're trying to figure out what your ideal career would be. This not only instills in you the self-assurance that you can be successful in the role that you have chosen, but it also enables you to identify the aspects of your work in which you thrive. You might want to identify a variety of skills, such as technical skills and soft skills, among other possible categories of skills.
Technical skills, also known as practical skills, are skills that are essential to the performance of a specific job or activity. These skills are typically improved through training and hands-on experience. Technical skills, which are also referred to as hard skills, are typically able to be measured in some way, such as by obtaining a certification or reaching a similar level of proficiency.
The following are some examples of technical skills:
invoicing
copyediting
marketing planning
using spreadsheets
commercialization
video editing
data analysis
risk management
web development
2. Identify your soft skills
On the other hand, soft skills are the skills that are also commonly known as interpersonal skills. These so-called "soft skills" are not easily quantifiable, but you can show that you possess them by the way you behave. The following are examples of some of the soft skills that are highly valued if you want to get one of the coolest jobs in the world:
leadership
communication
time management
creativity
flexibility
decisiveness
conflict resolution
teamwork
confidence
situational awareness
Asking those who know you best to describe you is one of the most effective ways to gain insight into your most admirable qualities. They can provide a more objective perspective on your personality and elaborate on your strengths in greater detail. Finding your strongest skills early on in the process of looking for your dream job has several advantages, one of which is that it enables you to simultaneously identify the areas in which you require additional development.
3. Explore the possible directions that these strengths could take you.
Once you have a better understanding of your unique capabilities, you should be able to more precisely identify the types of businesses or fields in which you would be most happy to pursue a career. For instance, if you're good at managing your time and proficient in using word processing software, you might be suited to a career in publishing or copywriting. These are both fields that rely heavily on effective time management.
4. Research potential careers in which you could excel.
So, you've focused your search for the coolest jobs in the world. Your next move should be to investigate the various functions that contribute to the efficient running of that industry. Because of the interdependent nature of each role, it would be extremely challenging to continue operating in the same manner if any of them were eliminated.
It is recommended that in addition to researching the different roles available for your dream job, you also research the various companies that operate within that industry. Whether you intend to apply for a position with one of the big names in the industry or with a smaller, more independent business, limiting the scope of your search enables you to focus with renewed clarity on the ideal career path for you.
5. Take a chance and go for it
It's time to get to work on your application for the job of your dreams now that you've determined your qualifications, zeroed in on the sector of the economy in which you want to work, and zeroed in on the size of the company you'd like to be a part of.
It is important to remember that you shouldn't put all of your efforts into a single opportunity when you are looking for work of any kind. It is vital that you view your dream job as an end goal to work towards, especially if it is in a competitive field or with a prestigious company. This is because you will need to put in a lot of effort to achieve your dream job.
Keeping this in mind, you should also apply for job openings that will enable you to get one step closer to turning your dream job into a reality, whether it be through the formation of essential connections or the acquisition of necessary experience. As you gain more experience and knowledge in the sector, it is natural that your ideal job might shift as a result of this development.
6. Put your best foot forward and be confident about it.
Finding the coolest jobs is not something that happens overnight. It may take you a few days, a few weeks, a few months, or even a few years before you fully understand what your ideal career path is. As soon as you've settled on this objective, you can get to work achieving it.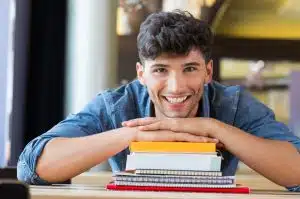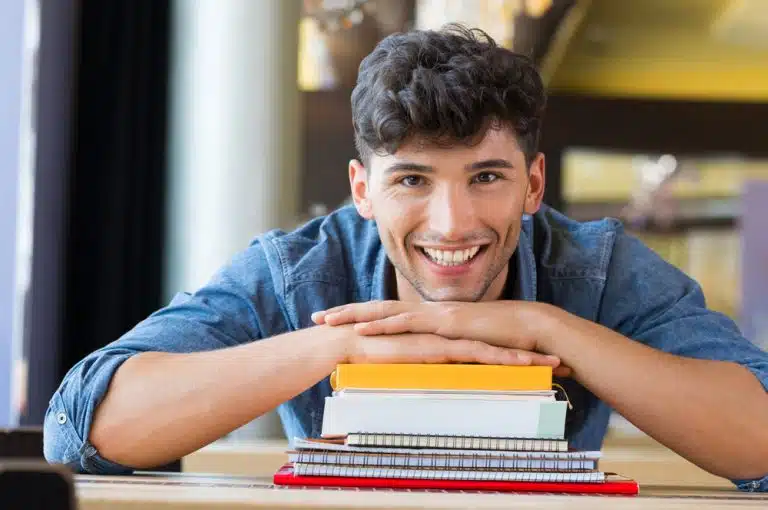 When you first start on the path to earning the job of your dreams, having confidence is essential. Put your faith in your abilities, and keep pushing forward toward the goals you've set for yourself despite the challenges you face.
Tips to find a cool job
When searching for the coolest jobs, several other factors should be taken into consideration. If you do this, you can make sure that your search is not derailed and that it is guided by the appropriate factors. The following is a list of five additional tips to find a cool job:
Your goals
Different things drive different people, and that's just the way it is. When searching for your ideal job, it is essential to keep in mind the personal motivations that drive you to succeed. For instance, if you want to make a difference in the world by preventing climate change, having a dream job working for an oil company probably doesn't make a lot of sense to you.
Your passions
In addition to the skills you already possess, your ideal job should involve something you have a strong interest in. After all, you'll be spending a significant portion of your life at work. For this reason, your ideal job might be something that you take pleasure in doing and that you'd like to keep getting better at as you get older.
Your aspirations
Whether it's a specific ability that you've always wanted to learn or a certain age by which you wish to become a homeowner, your dream job could be something that helps you achieve your goals and bring you closer to achieving them. There is no requirement that the job of your dreams contributes to all of your objectives, but it is to your advantage if it does contribute to at least one of them. If this is not the case, you will likely need to look into other options.
Your hobbies
Of course, you're more than just your employment. You likely have a variety of interests that you pursue in your spare time, whether you do them by yourself or with friends. However, the things that you enjoy doing can provide significant insight into who you are. Because of this, they have the potential to be an invaluable resource in assisting you in locating the coolest jobs that may fit you.
Your Legacy
Everyone has a vision in their head of the kind of legacy they would like to leave behind in the world. Whether you want to leave a modest legacy among your friends and family or you have aspirations of leaving a legacy that is much larger than your roots, your ideal job might be something that enables you to leave the kind of mark that you want to make on the world.
Take into careful consideration how your dream job interacts with the world around you and whether or not it will leave behind a positive legacy for you.
Having all the necessary information is important before choosing any course of action. AdmissionSight is always here to assist you if you have any questions or concerns. We have more than ten years of expertise assisting students in successfully navigating the challenging admissions process.
Consult with AdmissionSight and find out what we can do to help you get into the school of your choice by ensuring that you are sufficiently aware and well-prepared for the application process.