The Hardest Public Colleges To Get Into
What are the hardest public colleges to get into?
What are the hardest public colleges to get into? Public colleges and universities are gaining popularity for a good reason: they are just as good (if not better) than many private colleges. They are typically much cheaper, mainly if you live within the state. This is one of the reasons why public colleges and universities are becoming increasingly popular.
So, which public schools have the most competitive admissions processes? When compiling this list of the top 10, we considered both the acceptance rate and the average GPA of those who were accepted.
UC Berkeley
GPA: 3.89
Acceptance Rate: 21%
In-State Tuition: $11,767
UC Berkeley is one of the best public universities in the country and the world, with highly specialized computer science, biological sciences, and social sciences programs. UC Berkeley is also regarded as one of the country's most diverse and welcoming colleges. UC Berkeley provides an excellent education at an affordable price for California students in particular. UC Berkeley awards funding to more than 60% of undergraduate students who qualify for financial help.
Students who want a diversified social atmosphere, an intellectually difficult academic environment, and a plethora of neighboring attractions and activities will flock to a school like UC Berkeley. In terms of academic repute, UC Berkeley is on par with Harvard, Yale, and Stanford.
UCLA
GPA: 4.1
Acceptance Rate: 26%
In-State Tuition: $12,686
The state of California is known for its ability to cultivate outstanding public schools. For a good reason, the University of California, Los Angeles, consistently earns a spot near the top of the list of the best-ranked public universities in the United States.
Although the University of California, Los Angeles (UCLA) is better known for its athletic programs, it is also a highly regarded educational institution located in the middle of one of the most important financial centers in the world (Los Angeles). The admission rate is only one in every four. Thus, it is among the hardest public colleges to get into.
The fantastic opportunities available to students at UCLA are spread across the university's many academic programs, extracurricular activities, and vibrant campus life. Students at UCLA have access to a variety of resources both on and off campus due to the university's enviable location in Southern California and the enormous size of the Bruin alumni network.
UNC Chapel Hill
GPA: 4.0
Acceptance Rate: 33%
In-State Tuition: $7,693
The university is best recognized as the first public university established in the United States and the only university to provide degrees during the 18th century. The University of North Carolina at Chapel Hill is also home to the state's oldest collegiate sporting team.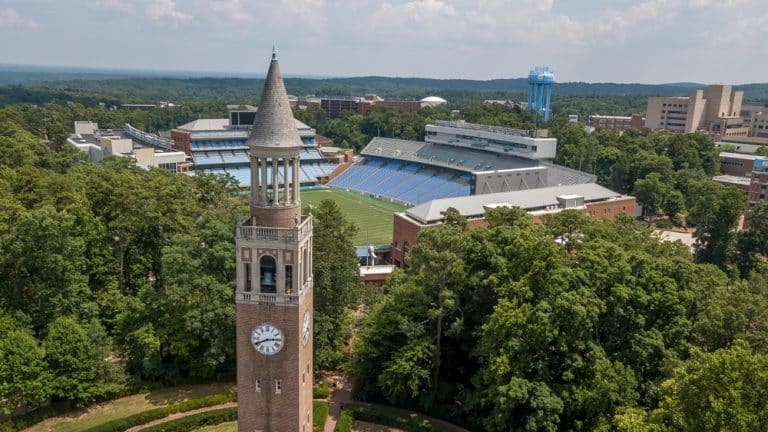 UNC-Chapel Hill is a forward-looking institution that seeks to educate the next generation of great thinkers, creators, and innovators. Although Chapel Hill is steeped in history—it is such a foundational institution that many people refer to it simply as "Carolina."
Despite its stellar academic pedigree, the University of North Carolina at Chapel Hill charges one of the nation's lowest in-state tuition rates; the only real challenge is gaining admission. Even the most flawless academic resumes end up in the rejection pile.
University of Virginia
GPA: 4.0
Acceptance Rate: 33%
In-State Tuition: $12,458
The University of Virginia, based in Charlottesville, Virginia, is a public research institution that Thomas Jefferson established. The University of Virginia (UVA) places an insignificant stance on its historical beginnings.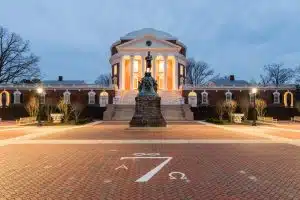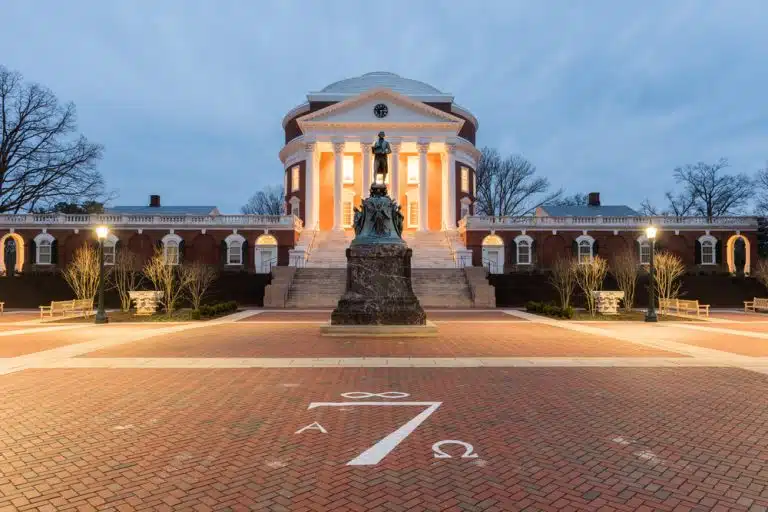 It is proud that it is one of the few universities in the United States that is also a UNESCO World Heritage Site.
UVA's classification as having the most beautiful college campus in the United States can also be attributed to the Jeffersonian architecture found all over the university's grounds. One out of every three applicants will get a letter of acceptance from the university, making it one of the hardest public colleges to get into.
University of California, San Diego
GPA: 4.1
Acceptance Rate: 35%
In-State Tuition: $10,152
UC San Diego is a public university in La Jolla, California, a San Diego area. UCSD seeks students who will prosper in the university's demanding, research-intensive academic environment. As a result, the school emphasizes academic success through GPA, standardized test results, and the rigor of high school courses.
UCSD is a young university (formed in 1960), but it has quickly established itself as one of the nation's best, frequently obtaining high marks in yearly public school rankings.
College of William & Mary
GPA: 4.0
Acceptance Rate: 35%
In-State Tuition: $15,463
The public research university that may be found in Williamsburg, Virginia, is the second-oldest school of higher learning in the United States, following in the footsteps of Harvard University, which was established in 1636.
William & Mary is widely regarded as a leading educational establishment due to its exceptional quality, academic programs, the breathtaking beauty of its campus, and the active participation of its student body.
According to Richard Moll's book, released in 1985, the university was referred to as one of the first "Public Ivies" among other educational establishments, such as the University of Virginia and numerous campuses of the University of California. The admissions office at this public school rejects approximately seven out of every ten students who apply, which is surprising given the institution's comparatively high tuition costs.
SUNY New Paltz
GPA: 3.8
Acceptance Rate: 37%
In-State Tuition: $6,758
Although you may need to become more familiar with it, New Paltz is now ranked as the top applied school in the SUNY system. This results from the school's stunning campus, abundant options to study abroad, and an outstanding social sciences curriculum. The acceptance rate is 37%, making the institution one of the hardest public colleges to get into.
New Paltz is a prestigious, four-year university that offers an exceptional variety of undergraduate majors in education, business, liberal arts, sciences, and the artistic and performing arts.
University of Florida
GPA: 4.0
Acceptance Rate: 43%
In-State Tuition: $6,143
The University of Florida is a recognized leader in academic quality, both on-campus and through its online learning platform, both within the country and beyond the world. According to U.S. News and World Report, the university holds the fifth spot nationwide among all public universities in the country (2022). Ranked #20 Best Value College by Forbes (2022)
It should not be surprising that Florida rejects many would-be candidates because of their inexpensive tuition, high academic reputation, and pleasant climate.
University of Maryland, College Park
GPA: 4.0
Acceptance Rate: 45%
In-State Tuition: $8,908
The University of Maryland, located in College Park, was established as a public college in 1856. Students at the University of Maryland can live a suburban lifestyle while still having convenient access to all the city of Baltimore and the nation's capital have to offer.
The University of Maryland is well-known for its heated competition with Duke University on the basketball court and its crazy football uniforms. It is also recognized as one of the hardest public colleges to get into, given its acceptance rate of 45%. Within driving distance of both DC and Baltimore, UMaryland is noted for its excellent business, biological science, and social science departments.
University of California, Santa Barbara
GPA: 4.1
Acceptance Rate: 46%
In-State Tuition: $13,671
The University of California, Santa Barbara, was founded as a teachers' college in Isla Vista, California. In 1909, the public institution was established. Because of its outstanding professors, research impact, and interdisciplinary teaching approach, UCSB has an exceptional reputation. According to U.S. News and World Report's "Best Colleges" list, it is now ranked #5 among national public colleges.
What are the cons of public college?
What are the cons of public college? Since we discussed the list of the hardest public colleges to get into, let's review some of the drawbacks of attending a public college. Attending a public institution comes with its negatives, which can impact the decision you make in the end. They are as follows:
Costs that are more expensive based on the state in which you live
If you live in a different state than where a public university is located, you may have to pay higher tuition and campus housing costs than in-state residents. However, there are advantages to attending a school in another state. You can immerse yourself in the culture of another state while making friends with students who have had unique experiences.
Furthermore, with financial aid, the entire cost of attendance may be more affordable, and you can reap the benefits of attending a public school. Before committing to the application process of a government-funded institution, consider the out-of-state charges.
Bigger class sizes
The larger the student body at one of the hardest public colleges to get into mentioned above, the greater the likelihood that there will be more students in each classroom, resulting in a more significant disparity in the number of students to faculty members. You could experience a downside to having a larger class size as a student if you are someone who functions better in more intimate settings.
However, depending on the class, there is a greater possibility of a minor total enrollment. For instance, there may be 100 students enrolled in a first-year biology course. Yet, only fifteen students may be enrolled in a microbiology course for upper-level students. Additionally, having a significant number of classmates increases the likelihood that you will be able to make new acquaintances and approach them for aid when required.
Less diverse population
There is a possibility that hundreds of students at public colleges come from the exact geographic locations, which limits the variety of those institutions. The increased number of students from other states may reduce the number of people from different regions of the country attending.
However, there is still the potential for various perspectives among students raised in different areas of the state. For instance, participants who hail from the state's northern region might speak a dialect and practice a culture distinct from that of inhabitants living in the state's southern areas.
In addition, public institutions frequently provide opportunities to study in other nations, allowing students to broaden their horizons by interacting with individuals from different cultures.
What are the pros of public college?
What are the pros of public college? Since we discussed the list of the hardest public colleges to get into, let's look at some of the benefits of attending a public university. Attending a public institution can provide one with several benefits, including the following:
Affordability
The expenses of attending public colleges, such as tuition and on-campus housing, are typically cheaper than those of private institutions. Students who attend a college located in the same state they call home pay a lower portion of their income toward college expenses than in other states. Attending a public university could benefit you if you are trying to reduce the cost of your secondary education and are looking for strategies.
Campus life
Because of their larger sizes and student bodies, public colleges can provide a wider variety of extracurricular activities on campus. They may have a variety of on-campus athletic movements in addition to a wide range of sports teams that students can sign up for, such as basketball, football, and tennis.
Students also have the opportunity to develop or join student organizations tailored to their interests, which can lead to more chances for social contact outside of the traditional classroom setting.
If you are interested in going to different events, living on a public university campus could be an enriching experience for you. Though the word "hard" may be intimidating, choosing from the above list of the hardest public colleges to get into could be a great choice.
Degree programs
The breadth of degree programs available at public universities is another distinguishing feature of these institutions. You can study a more general topic or go more specific with your education. It would be best if you also considered whether or not the public school you attend offers specialist concentrations to complement the field of study you intend to pursue.
If you have yet to decide what to study, it's best to enroll in a public university. If you follow a different line of study while working toward getting your degree, the wide variety of programs makes it possible to switch majors without requiring you to change schools.
AdmissionSight is here to help. With extensive experience ranging from college preparations to graduate school admissions, AdmissionSight offers programs and tutorials for students who need assistance. Feel free to book an initial consultation to start your admissions journey