The Importance Of Collegiate Extracurriculars
College is a time of growth and exploration. While academics are a crucial part of the college experience, extracurricular activities can be just as important in shaping a student's personal and professional development. Participating in collegiate extracurriculars can help students develop new skills, build relationships, and gain experience that can be useful in their future careers.
Why join extracurricular activities?
So, why join extracurricular activities anyway? One of the most significant benefits of participating in extracurricular activities is the opportunity to build relationships with other students who share similar interests. College can be a lonely place, especially for students who are far from home.
Extracurricular activities can help students feel like they are part of a community and can provide a support network that can be invaluable in navigating the challenges of college life.
Another important benefit of extracurricular activities is the opportunity to develop new skills. Whether it's learning to work in a team, improving public speaking skills, or gaining experience in a specific area of interest, extracurricular activities can help students build skills that are useful both in their personal and professional lives.
For example, a student who joins a debate team may improve their critical thinking and communication skills, while a student who volunteers at a local nonprofit may gain experience in leadership and project management.
Extracurricular activities can also be a great way for students to gain experience that can be useful in their future careers. For example, a student who is interested in journalism may join the school newspaper and gain experience writing and editing articles. This experience could be useful in securing internships or jobs in the field after graduation.
Similarly, a student who is interested in marketing may start a social media campaign for a student organization, gaining experience in digital marketing that could be useful in a future career.
In addition to the personal and professional benefits, participating in extracurricular activities can also be a lot of fun. College is a time of exploration and discovery, and extracurricular activities can be a great way to try new things and have new experiences. Whether it's attending a concert, participating in a charity run, or learning a new dance style, extracurricular activities can help students make the most of their college experience.
Types of extracurricular activities
Because college students have many different interests, the number and kinds of extracurricular activities vary a lot depending on the size and type of college or university. Extracurricular activities include most social groups, groups that help run the school, and intercollegiate sports programs.
Each activity gives students a chance to work with others and learn important skills for life. Even though there are a lot of extracurricular activities, the ones below are the common types of extracurricular activities on college campuses.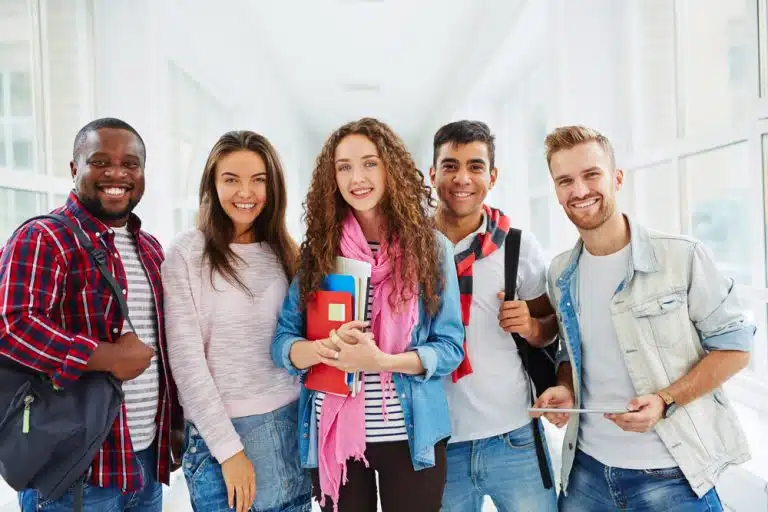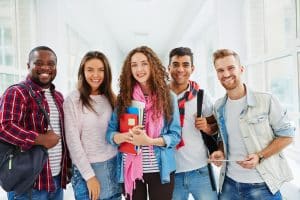 Student government. Student government is one of the most popular collegiate extracurriculars that college students can take part in. Students in groups like student government and residence hall government are often chosen by their peers to be the "official voice" of students to the university administration.
These people who are in charge of the government often serve on campus-wide committees to make sure that their fellow students' ideas and concerns are heard. Student government does things like give money to other groups, plan programs based on what students want, set up places where students can talk about problems, and help build and maintain a successful campus community.
Honor councils, which try to enforce a university's honor code, and judiciary boards, where students hear disciplinary cases and make decisions, are also examples of campus governance groups.
Athletics. Intercollegiate and intramural sports are offered at almost every college and university in the United States. Student-athletes may "try out" for intercollegiate sports teams such as volleyball, basketball, or lacrosse. To be a varsity athlete, you have to spend a lot of time and energy practicing, getting in shape, and competing.
Intramural sports give all student-athletes who aren't on the varsity team a chance to play a sport they like and compete against their peers. Colleges and universities usually have a variety of intramural sports, such as flag football, soccer, and tennis. Players of all skill levels are welcome to join, and these games can often be very competitive.
Many schools have student spirit organizations that let students go to sporting events, sit in a special student section, and cheer for the home team. This is especially fun for students who like to watch college sports.
Academic and professional organizations. Academic and professional organizations help their members get experience in their chosen fields of work and help them find jobs. Students get together to talk about important issues in their field of interest and learn job-related skills in order to be ready for future success.
Most of the time, these groups of professionals focus on one area of work. Examples of professional organizations include the American Marketing Association, Student Education Association, and the Mathematics Society.
Volunteer and service-related activities. One important goal of collegiate extracurriculars is to help improve the local and global community. One way to do this is through volunteer and service-related activities. In the Alternative Spring Break program, college students spend their spring break doing community service projects like rebuilding homes, planting trees, or tutoring other students.
More service projects and organizations, like Alpha Phi Omega, Habitat for Humanity, and Circle K, run throughout the year. These groups encourage service and volunteering during college. Service-learning programs give students a chance to help their communities and, most importantly, to think critically about the work they do.
Multicultural activities. Multicultural activities try to help people learn more about and understand different cultures, ethnicities, and races. Many schools have events on campus like festivals, concerts, lectures, and discussions that help students learn about other cultures. Participating in these activities may also be a big step toward building a positive sense of racial, ethnic, or sexual identity.
Some examples of multicultural organizations are the Black Student Union, the Muslim Student Association, the Russian Club, and Lambda, which is a group for gay, lesbian, bisexual, and transgender students.
The arts. Students who are interested in the fine arts can take part in a wide range of activities outside of school. Activities like plays, musicals, and dance concerts give students a chance to show off their acting skills. Marching bands, jazz bands, orchestras, and singing groups allow students to pursue their musical interests at the college level. Students can also take classes and workshops in pottery, sculpture, and mosaics to learn about and have fun with these arts.
Other activities. In addition to the collegiate extracurriculars already mentioned, many college campuses have other things to do. Honorary organizations recognize students who do well in school, usually in a certain subject area and with a certain grade point average. Religious organizations give students a chance to get together with other students who share the same religion. On campus, there are print, TV, and radio media organizations. For example, you could write or take pictures for the school newspaper, work on the yearbook staff, or be a DJ at the campus radio station.
College Republicans and College Democrats are groups of people who are interested in politics. Students who like planning events for the whole campus can join the committees for Homecoming or Parents' Weekend. Greek organizations (fraternities and sororities) give people a lot of chances to hang out with their friends and also teach service and leadership skills.
How to join extracurricular activities?
How to join extracurricular activities? Joining extracurricular activities in college is a great way to meet new people, develop new skills, and have fun. Here are some steps to take to get involved in collegiate extracurriculars:
Attend a club fair or browse a list of organizations online: Most colleges have a club fair at the beginning of each semester where students can meet representatives from various clubs and organizations. Alternatively, many schools have an online directory of student organizations that you can browse.
Determine your interests: Think about what you enjoy doing and what skills you want to develop. This will help you identify which clubs or organizations would be a good fit for you.
Attend a meeting or event: Once you have identified a few clubs or organizations that interest you, attend a meeting or event to learn more. This will give you a chance to meet current members, learn about upcoming activities, and get a feel for the group's culture.
Ask questions: Don't be afraid to ask questions about the club or organization. Ask about the group's goals, membership requirements, and what activities they have planned for the semester.
Fill out any necessary paperwork: Some clubs or organizations may require you to fill out an application or membership form. Make sure you complete any necessary paperwork and submit it by the deadline.
Attend meetings and events regularly: Once you have joined a club or organization, attend meetings and events regularly. This will give you a chance to build relationships with other members and get involved in the group's activities.
Consider starting your own club or organization: If you can't find a club or organization that matches your interests, consider starting your own. Talk to a staff member or student leader to learn about the process of starting a new group.
Joining collegiate extracurriculars can be a great way to make new friends, learn new skills, and have fun. Take the time to explore your options and find the activities that are the best fit for you.
Learn more about college by consulting with college admissions specialists like the ones found here in AdmissionSight. At AdmissionSight, we have over 10 years of experience guiding students through the competitive admissions process to get accepted to the top universities in the world. Feel free to set up an appointment today to book your initial consultation.