The National High School Game Academy at Carnegie Mellon
Welcome to an exciting exploration of the National High School Game Academy (NHSGA) at Carnegie Mellon, where the future of game design and interactive media takes shape. Aspiring students, get ready to delve into a world where creativity meets technology, unlocking a realm of endless possibilities!
What is the National High School Game Academy at Carnegie Mellon?
The NHSGA at Carnegie Mellon is a prestigious summer program designed for high school students passionate about game design and development. It offers a unique blend of theoretical knowledge and practical experience guided by industry experts and academicians. Here, you'll immerse yourself in the intricacies of game creation, from storytelling and character development to programming and graphic design.
Program Overview
The National High School Game Academy (NHSGA) offers a unique opportunity for disciplined, passionate, and dedicated high school students to delve into the world of video game development, employing industry-leading best practices. Drawing inspiration from the methodologies used in Carnegie Mellon's renowned Masters of Entertainment Technology (M.E.T.) graduate program, NHSGA emphasizes a dynamic fusion of practical team-based projects and comprehensive traditional classroom learning, which includes lectures and discussions.
As part of the learning process, students are assigned and evaluated on homework to demonstrate their growing expertise. This approach is designed to enhance a student's diligence, work ethic, and academic rigor, effectively preparing them for their college journey. The program reaches its climax over six weeks, where student teams take on the challenge of developing an original game prototype, evolving it from an initial concept pitch to a fully playable demo.
Curriculum
At Carnegie Mellon University, the educational approach is deeply rooted in experiential learning, where students learn by actively engaging in practical work. The National High School Game Academy (NHSGA) fully embraces this philosophy, equipping every student with the necessary skills for video game development.
Initial Weeks (1-2): Foundational Skills and Track Selection
During the first two weeks, students undergo intensive classes covering essential best practices and foundational skills in game development. In the first week, the curriculum spans across multiple disciplines: 2D and 3D art, software development, music composition, audio effects, game design, production, team management, and interactive narrative. This comprehensive instruction aims to give students a broad understanding of each area.
Post-evaluation at the end of the first week, students either continue on their initial track or are shifted to a track that aligns more closely with their abilities and interests. Due to the short time frame, homework delivery during this week is crucial. While homework is not graded traditionally, its completion is mandatory, with faculty providing feedback.
In the second week, students further refine their skills in the areas identified by the faculty as their likely roles in upcoming group projects. Faculty assignment of roles is based on the student's demonstrated proficiency and potential in their classwork.
Project Work (Weeks 3-6): Team Assignments and Game Development
From the third week, students are grouped into teams, with roles not being pre-determined or guaranteed. The faculty assigns roles with the objective of forming the most effective teams for the projects at hand. Each team typically comprises two programmers, two visual artists, and one composer/audio designer. Additionally, one student per team is selected as the producer (project manager) alongside their production role. Over the course of the program, students get the chance to be part of two different teams, contributing to the development of two distinct games.
This six-week program is intensive and demands full participation from day one, starting with orientation, through to the final presentations on the last day. It's important that students avoid committing to any external activities during this period, such as music lessons, team practices, or online classes that require additional homework.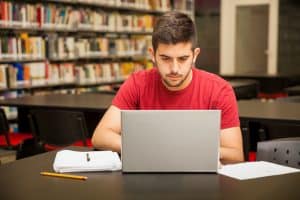 Curriculum Overview
Weeks 1-2: Intensive Skill Building and Practical Application
Lectures and Workshops
The first two weeks focus on foundational skills essential for video game development.
Classes involve daily lectures and workshops.
Key topics include Unity programming, 2D and 3D art, project management, interactive storytelling, game design, animation, and sound design/music composition.
Week one gives equal attention to all areas. Week two may shift towards specialization based on each student's skill level.
Assignments
Students receive nightly homework assignments from each day's classes, totaling 30-35 assignments over two weeks.
This equates to approximately 3-4 hours of homework every night.
These assignments are crucial for assessing students' understanding and skills, influencing their roles in team projects.
A typical day consists of six hours of classes followed by three hours of homework.
Regular submission of homework and consistent attendance are mandatory for continued participation in the program.
Weeks 3-6: Project Development and Teamwork
Collaborative Project #1 (First Round)
Student teams engage in a one-week "Lightning Round" project for practical experience in game creation.
Faculty assign roles based on assessments of students' skills and abilities.
Collaborative Project #2 (Second Round)
Following the first project, students form new teams to develop an original video game.
Teams and roles are selected by faculty, focusing on maximizing each student's potential, considering their performance in the first project.
The project starts with a pitch process, where teams present three ideas to faculty, with one chosen for development.
Students build the game from scratch, applying skills from classes and faculty mentorship.
Important Notes on Teams and Teamwork
Teams comprise two programmers, two artists, and one sound designer/music composer.
Roles are assigned based on class performance, interviews, and teamwork in the Lightning Round.
Students are expected to contribute equally in their assigned roles.
All work is to be done in person; attendance is mandatory.
Applying for a Specific Role
Applicants should decide their preferred role and tailor their application accordingly: programmer, artist, sound designer, or generalist.
Applications are evaluated against others in the same role category.
No role is guaranteed; assignments are based on creating balanced teams.
Assignments and Workload
Once project work begins, teams typically engage for at least eight hours daily, often including weekends.
The goal is to produce high-quality work suitable for college applications.
Final Presentation and College Prep
At the program's end, teams present their games to faculty, students, and guests.
Games are original, playable, and designed to be a valuable addition to students' portfolios for college applications.
Why Should You Go to the National High School Game Academy at Carnegie Mellon?
Joining this program is about shaping your future in the burgeoning field of interactive media. You'll gain hands-on experience, work on collaborative projects, and get a taste of college life at one of the world's leading institutions. Plus, the skills and connections you make here will be invaluable for your academic and professional journey.
Shaping Future Careers: The Impact of Carnegie Mellon's National High School Game Academy
Attending the National High School Game Academy at Carnegie Mellon can significantly influence your future career choices in several ways:
Exposure to Industry Practices: The program emulates Carnegie Mellon's Masters of Entertainment Technology curriculum, offering insight into current industry standards and practices.
Skill Development: It covers a wide range of skills from software development, visual arts, music composition, to game design, equipping you with a versatile skill set.
Teamwork Experience: Working on multidisciplinary teams mirrors real-world collaboration, which is essential in many career paths.
Career Clarity: Exposure to various roles helps in identifying your interests and strengths, guiding your career trajectory.
Networking and Mentorship: Connecting with professionals and like-minded peers can open doors to future opportunities and provide valuable guidance.
Overall, this experience can shape your career choices by providing a comprehensive understanding of the game development field and helping you discover your passion and strengths within it.
How Do You Get into the National High School Game Academy at Carnegie Mellon?
To qualify for the NHSGA, students must:
Be at least 16 years old by the start of the program.
Be a current high school sophomore or junior at the time of applying. Note: While sophomores are welcome to apply, juniors are predominantly selected.
Maintain a B average (3.0/4.0 or better).
Have a strong interest in the entertainment industry (such as film, video games, tabletop games, and music) and in one of these areas: Software Development, Game Generalist, Visual Arts/Graphic Design, or Sound Design/Music Composition.
Show capability for success in creative, collaborative work.
Exhibit a motivated and hard-working attitude, with punctuality and preparedness for each day's activities. The inability to fully engage may risk program participation.
The National High School Game Academy (NHSGA) warmly invites applications from students with interests in any of these fields: Visual Arts, Music and Audio, Game Design, and Software Development. While having prior experience in these areas can be beneficial, it is not a prerequisite for applying.
This program is designed to nurture students' creativity, offering an innovative mix of analytical and artistic college-level coursework. Accepted students will have the opportunity to explore their creative potential in various development areas while adhering to a specific role as part of a multidisciplinary team, as determined by the faculty.
Commitment is key in the NHSGA. Students are expected to be fully immersed in the six-week program, dedicating themselves to producing work of both high quantity and quality for effective team collaboration. This includes being physically present and punctual every day. It is important to note that absence for a significant number of days, regardless of the reason or failure to meet the homework standards in terms of quantity and quality, may lead to dismissal from the program without a refund.
Recommended Extracurricular Activities for Prospective Students of Carnegie Mellon's National High School Game Academy
For aspiring attendees of the National High School Game Academy at Carnegie Mellon, ideal extracurricular activities would align with the key areas emphasized by the program:
Software Development: Engage in programming projects, especially using Unity, as this experience is advantageous for the application. Participate in coding clubs, hackathons, or game development workshops.
Visual Arts/Graphic Design: Focus on traditional arts, including drawing, painting, and digital design. Join art clubs, take part in art competitions, and create a portfolio showcasing your work.
Sound Design or Music Composition: Get involved in music composition, sound engineering, or performance arts. Participate in band, orchestra, or music production workshops, and compile recordings of your work.
Game Design: Participate in game design clubs or workshops. Work on creating your own games, either digitally or as tabletop versions. Engaging in storytelling, scriptwriting, or interactive story creation can also be beneficial.
General Creativity and Teamwork: Engage in activities that demonstrate your creativity and ability to work collaboratively. This could include participating in team sports, theater productions, or group projects in any creative field.
The focus should be on building skills in your area of interest, demonstrating creativity, and gaining experience in collaborative projects.
What subjects do I need to prioritize to make my application stand out at The National High School Game Academy at Carnegie Mellon?
To make your application stand out for the National High School Game Academy at Carnegie Mellon, prioritize the following subjects:
Computer Science/Software Development: Focus on programming, particularly in Unity, as the program values hands-on experience in game development.
Visual Arts and Graphic Design: Develop skills in traditional and digital arts, including 2D and 3D design.
Music and Sound Design: Engage in music composition, sound engineering, or related musical disciplines.
General Game Design: Gain knowledge of in-game mechanics, storytelling, and interactive design.

How Do I Apply to the National High School Game Academy at Carnegie Mellon?
To apply for the NHSGA program, you need to submit:
A completed online application form.
An unofficial transcript of your grades.
Standardized test scores (optional).
One letter of recommendation.
Responses to the provided essay prompts.
Work samples relevant to your track of interest (Software Development, Visual Arts/Graphic Design, Sound Design or Music Composition, Game Generalist).
Submission Guidelines for Work Samples
Do not use links to online portfolios. Instead, upload your work directly, ideally as a single PDF document. If necessary, multiple documents can be submitted.
Limit your submission to no more than ten items. For software development roles, include a video demonstration rather than written code.
If applying for different tracks, submit separate, clearly labeled documents for each.
Label all documents and work examples with the title, medium (for artwork), a brief description for context, and what you learned from the project.

Requirement for a Personal Laptop
Bringing your own laptop is necessary for participating in the NHSGA. You will need it for class activities and game development assignments. Since homework is also assigned for evenings and potentially weekends, having personal access to a laptop during these times is essential. Admitted students will receive information about the minimum system requirements during enrollment. All necessary game development tools and software for the classes will need to be downloaded onto your laptop.
How Hard Is It to Get into the National High School Game Academy at Carnegie Mellon?
Gaining admission to the NHSGA is challenging due to its high standards and limited spots. Your application must stand out, highlighting not just your academic abilities but also your creative potential and passion for game design. A strong portfolio and a compelling personal statement are key.
Application Guide for NHSGA Tracks
Before applying, please review the following track-specific guidelines:
Software Development Track
Experience with Unity is a plus but not mandatory. We value hands-on experience in game development.
Submit a 60-second video of a game you've developed, regardless of the platform, to showcase your skills.
Choosing this track implies a desire to be part of a team as a programmer.
Visual Arts/Graphic Design (2D/3D Art) Track
Submit up to 10 images showcasing skills in traditional arts, like charcoal studies, anatomy, perspective, etc. Include diverse subjects such as self-portraits, still life, or architecture.
3D digital modeling submissions should have a wireframe view, although 3D art is optional.
Applying for this track indicates an interest in an artist role, with basic Unity software development training for team collaboration.
Sound Design or Music Composition Track
Submissions can include song recordings, original sheet music, performance videos, etc., in MP4 or WAV format, ideally around 30 seconds long.
Applicants in this track are expected to take on sound designer/music composer roles, with basic Unity training for team collaboration.
Game Generalist Track
Showcase work in any creative field relevant to game design, such as interactive story, website design, photography, filmmaking, etc.
Game Generalists are versatile team members, open to various roles but should not expect a software engineering position.
This track is suitable for those seeking a broad learning experience in game development.
For each track, your submission should align with your desired role in a team, reflecting your skills and passion in that area.
Integrating STEM Learning in The National High School Game Academy at Carnegie Mellon
The National High School Game Academy at Carnegie Mellon effectively integrates STEM learning by combining elements of science, technology, engineering, and mathematics into its comprehensive curriculum. This integration is evident in its focus on software development, game design, and digital arts, all of which require strong analytical and technical skills.
Students are immersed in a hands-on, project-based learning environment, enhancing their understanding of STEM principles while fostering creativity and problem-solving abilities. This approach prepares students for advanced education and careers in the rapidly evolving fields of game development and technology.
The Role of Mentorship in Enhancing Your The National High School Game Academy at Carnegie Mellon Experience
Mentorship plays a crucial role in enhancing the experience at The National High School Game Academy at Carnegie Mellon by providing:
Personalized Learning: Mentors adapt their guidance to each student's needs, helping them tackle personal challenges and enhancing their learning experience.
Real-World Insights: Mentors, often professionals or academicians, share real-world experiences and current industry trends, providing students with a practical perspective on game development.
Project Development: Mentors assist in refining project ideas, offering creative and technical support, ensuring that students' projects are both innovative and feasible.
Emotional Support: The mentor-mentee relationship can offer emotional support, which is important in managing the pressures and challenges of an intensive program.
Long-Term Relationships: These mentoring relationships can extend beyond the program, offering ongoing support and advice throughout a student's academic and professional journey.
Encouragement of Teamwork: Mentors foster collaboration and teamwork skills, crucial in the game development industry.
Exposure to Diverse Perspectives: Mentors from varied backgrounds bring diverse perspectives, enriching the learning experience and fostering a broader understanding of the game development field.
In summary, mentorship at The National High School Game Academy provides a comprehensive support system, enhancing the educational experience and preparing students for future academic and career endeavors in game development.
When Is the Deadline to Apply to the National High School Game Academy at Carnegie Mellon?
The final deadline for Early Decision and International Applications is set for February 1. Applicants seeking early consideration or those applying from international locations should ensure their applications are submitted by this date.
For those applying for scholarships or under the Regular Decision process, the deadline is also set. Make sure to complete and submit all necessary application materials by this date to be considered for scholarship opportunities and regular admission.

When Do I Find Out About My Application to the National High School Game Academy at Carnegie Mellon?
Applicants who have applied for scholarships will receive their decision notifications on Friday, April 5, 2024. This date is specifically set for those awaiting scholarship-related admissions decisions, allowing them to plan accordingly based on the outcome.
For all other applicants not applying for scholarships, admissions are processed on a rolling basis. This means applications are reviewed, and decisions are made continuously as they are received, offering a flexible timeframe for those not bound by the scholarship decision schedule. Applicants are encouraged to apply early for an early response.
Where Is the National High School Game Academy at Carnegie Mellon?
NHSGA classes take place at the Entertainment Technology Center (ETC), a satellite campus of Carnegie Mellon University. Daily transportation to and from classes is provided via bus. Students must be punctual in arriving at the designated on-campus bus departure point each morning. Failure to catch the bus is considered a partial absence and could risk your participation in the program.
When Does the National High School Game Academy at Carnegie Mellon Take Place?
June 22 to August 3, 2024 (6-week duration).
Effective Time Management Strategies for The National High School Game Academy at Carnegie Mellon Students
For students at The National High School Game Academy at Carnegie Mellon, managing time effectively is crucial for success, given the intensive nature of the program. Here are expanded strategies to help balance academics, extracurricular activities, and personal time:
Prioritize and Plan: Start by identifying your top priorities each week. These could be project deadlines, assignments, or preparation for presentations. Once you've identified them, plan your week accordingly. Allocate specific blocks of time for each task and stick to this schedule as closely as possible. This approach helps in managing your workload systematically and ensures you don't overlook important tasks.
Set Realistic Goals: It's vital to set achievable goals for each study session or project work. Break down larger tasks into smaller, manageable steps. This not only makes the task seem less daunting but also provides a clear roadmap of what needs to be accomplished. Celebrate small victories as you complete each step, which can be motivating.
Utilize Tools and Resources: Make use of planners, digital calendars, or task management apps to keep track of your schedule, deadlines, and appointments. These tools can help you visualize your time and better manage it. Additionally, setting reminders for important deadlines can prevent last-minute rushes.
Avoid Procrastination: Procrastination is a common challenge. To combat this, try the "two-minute rule": if a task takes less than two minutes, do it immediately. For larger tasks, start with a small, easy part to gain momentum.
Balance Extracurricular Activities: While extracurricular activities are important for personal growth and relaxation, it's crucial to balance them with your academic responsibilities. Choose activities that you are genuinely interested in and that complement your academic goals, rather than overcommitting to too many.
Regular Breaks and Self-Care: Continuous study or work without breaks can lead to burnout. Schedule short breaks during study sessions to rest your mind. Engage in activities that relax you, whether it's a short walk, listening to music, or chatting with friends. Also, ensure you get enough sleep, eat healthily, and exercise regularly.
Effective Communication in Team Projects: When working on team projects, clear and effective communication is key. Plan regular meetings to track progress and address any issues early. Be open about your availability and respect others' time as well.
Seek Support When Needed: If you find yourself overwhelmed, seek support. This could be from mentors, faculty, or even peers. They can offer advice, help in managing your workload, or provide emotional support.
Reflect and Adjust: Regularly reflect on your time management strategies. What's working well? What could be improved? Be open to adjusting your methods as needed.
Maintain Work-Life Balance: Lastly, it's important to maintain a balance between your academic life and personal time. Allocate time for hobbies, socializing, and relaxation. This balance is crucial for maintaining mental and emotional well-being.
By employing these strategies, students at The National High School Game Academy can effectively manage their time, ensuring a productive and enjoyable experience while preparing for future academic and professional pursuits.
Developing a Robust Network at Carnegie Mellon's National High School Game Academy: Techniques and Advantages
Building a strong network at The National High School Game Academy at Carnegie Mellon involves several strategies and offers numerous benefits:
Engage Actively: Participate in group projects and discussions to connect with peers and instructors.
Seek Mentorship: Approach faculty for guidance; their industry insights can be invaluable.
Collaborate on Projects: Working closely on team projects can forge lasting professional relationships.
Attend Workshops and Seminars: These events are opportunities to meet industry professionals and alumni.
Stay Connected Post-Program: Maintain relationships through social media and professional networks.
The benefits of building this network include gaining industry insights, receiving career advice, potential job or internship opportunities, and having a support system of peers and mentors in your field.
How Long Is the National High School Game Academy at Carnegie Mellon?
The NHSGA is a six-week-long program. Attendance for the entire six-week duration of the NHSGA is mandatory. As a team member with a specific role, your consistent engagement is crucial for the success of the group project. The program concludes with a final presentation on the last day, which necessitates your in-person and timely presence throughout. Failing to meet this attendance requirement may lead to dismissal from the program without a refund.
Selecting the Ideal Pre-College Program: Guidance for Aligning with Your Academic and Career Aspirations
When selecting a pre-college program that aligns with your academic and career goals, consider these tips:
Identify Your Interests and Goals: Understand your academic interests and career aspirations. Look for programs that offer courses or experiences in these areas.
Research Program Curriculum: Investigate the curriculum and teaching methods. Ensure they align with your learning style and academic needs.
Consider University Prestige and Resources: Programs at well-regarded institutions often provide high-quality education and networking opportunities.
Evaluate Real-World Applications: Choose programs that offer practical, hands-on experiences relevant to your desired field.
Check Eligibility and Requirements: Ensure you meet the program's eligibility criteria and can fulfill any requirements.
Look at Alumni Success: Research where alumni of the program have gone, which can indicate the program's effectiveness in helping students achieve their goals.
Cost and Financial Aid: Consider the program's cost and available financial assistance options.
By thoroughly researching and reflecting on these aspects, you can select a pre-college program that best supports your academic and career objectives.
Navigating Post-Game Academy Education: Advice on College Programs Following Carnegie Mellon's National High School Game Academy
After attending The National High School Game Academy at Carnegie Mellon, students interested in pursuing related undergraduate degree programs might consider the following:
Computer Science: For those interested in software development and programming aspects of game design.
Interactive Media & Game Design: This combines technical skills with creative storytelling and design.
Computer Engineering: Focuses on the hardware side, suitable for students interested in the technical infrastructure of gaming systems.
Graphic Design or Digital Arts: For students inclined towards the visual aspects of game creation.
Music and Sound Design: For those who want to specialize in the auditory elements of games.
Animation and Visual Effects: Ideal for students interested in bringing game characters and environments to life.
Business Administration with a focus on Entertainment Management: Useful for students interested in the business and production side of the gaming industry.
These programs can provide a strong foundation for a career in game development and related fields!
How can The National High School Game Academy at Carnegie Mellon program help with my college admissions experience?
The National High School Game Academy at Carnegie Mellon can enhance your college admissions experience in several ways:
Skill Development: The academy's focus on practical skills in game development, such as programming, art, and sound design, not only enhances your abilities but also showcases your technical competencies in your college applications.
Academic Enrichment: By engaging in a challenging pre-college program, you demonstrate to admissions committees your dedication to learning and your ability to handle college-level coursework.
Networking Opportunities: The connections you make with instructors and peers can lead to valuable letters of recommendation, offering a personal insight into your skills and character.
Portfolio Building: The projects you work on become tangible evidence of your skills and creativity. This portfolio can be a significant part of your application, especially for programs that value practical experience.
Insights into University Life: Experiencing the academic and social environment of a university through the program prepares you for college life and can help you write more informed and compelling college essays.
Unique Experience: Participation in a prestigious program like this sets you apart from other applicants, highlighting your unique interests and commitment to your field.
Career Clarity: The program can help you better understand your career goals, which you can articulate in your college applications, demonstrating a clear vision for your future.
College Credit: Some pre-college programs offer college credit, which can strengthen your application and give you a head start in your college education.
The National High School Game Academy not only enhances your skills and knowledge but also strengthens your college applications through practical experience, networking, and a deeper understanding of your academic and career goals.
The Significance of The National High School Game Academy at Carnegie Mellon in Society and the Gaming Industry
The National High School Game Academy at Carnegie Mellon holds significant societal and industry relevance, impacting both the world of education and the broader gaming industry. Let's delve deeper into the multifaceted aspects of its impact:
Industry Skills Development
One of the most direct and tangible impacts of the National High School Game Academy is its role in developing the skills of future professionals in the gaming industry. The program equips students with a wide array of skills, including programming, game design, 2D and 3D art creation, sound design, and more. These skills are not only relevant but in high demand in the rapidly growing gaming sector.
As the gaming industry continues to expand, the need for talented and skilled individuals becomes increasingly critical. The academy's role in preparing students for careers in game development directly addresses this need, ensuring a pipeline of talent that can contribute to the industry's growth and innovation.
Fostering Creativity and Innovation
The gaming industry thrives on creativity and innovation. It's not just about mastering technical skills; it's also about pushing the boundaries of what's possible in interactive entertainment. The National High School Game Academy nurtures creativity and encourages students to think outside the box.
By providing a platform for young minds to explore their creative potential, the program contributes to the continuous evolution and diversification of the gaming industry. Whether it's through the development of unique game mechanics, groundbreaking storytelling techniques, or visually stunning graphics, the academy's students are encouraged to be innovators and trendsetters.
Early Career Exploration
For many high school students, the academy serves as a valuable opportunity for early career exploration. It provides a glimpse into the world of game development and related fields, helping students make informed decisions about their future educational and career paths.
Students who participate in the program often gain a clearer understanding of the roles available within the gaming industry. They may discover a passion for programming, game design, art creation, or sound engineering. This early exposure allows them to chart their academic and career journeys more purposefully, setting them on a path that aligns with their interests and strengths.
Technological Advancement
The gaming industry has always been at the forefront of technological advancement. From graphics and artificial intelligence to virtual reality and augmented reality, games are often early adopters of cutting-edge technologies. As students at the National High School Game Academy learn and innovate, they contribute to these technological advancements.
In some cases, academy students may develop projects or prototypes that utilize emerging technologies, pushing the boundaries of what can be achieved in gaming. This experimentation and exploration benefit not only the gaming industry but also have the potential to influence technology adoption in other sectors.
Economic Impact
The gaming industry is a significant contributor to the global economy. It generates billions of dollars in revenue annually and supports countless jobs worldwide. The National High School Game Academy plays a role in nurturing the next generation of professionals who will contribute to this economic impact.
As students graduate from the program and enter the gaming industry, they become part of a workforce that drives economic growth. They contribute to the development of games, gaming hardware, software tools, and more. This economic impact extends beyond just the gaming sector, as it can stimulate related industries such as technology, entertainment, and marketing.
Promoting STEM Education
Science, Technology, Engineering, and Mathematics (STEM) education is a cornerstone of the academy's curriculum. By engaging students in STEM-focused activities related to game development, the program promotes interest in these critical fields.
STEM education is not only essential for the future of technology and innovation but also for preparing students for a wide range of career opportunities. The skills and knowledge gained through STEM education are transferable and applicable in various industries, making graduates versatile and competitive in the job market.
Cultural Influence
Games are not just products; they are cultural artifacts that shape and reflect the societies and communities in which they are created and consumed. As such, the academy's role in nurturing the next generation of game developers carries significant cultural influence.
The games developed by students may explore diverse themes, cultures, and experiences, contributing to a richer and more inclusive gaming landscape. Additionally, the academy's emphasis on storytelling and narrative design fosters the creation of games that can resonate with players on a deeper level, addressing meaningful social and cultural issues.
Diversity and Inclusion
Diversity and inclusion have become increasingly important topics within the gaming industry. Representation in games, both in terms of characters and development teams, has been a focal point of discussion. The National High School Game Academy contributes to this conversation by attracting a diverse group of students from various backgrounds.
By fostering an inclusive learning environment, the program ensures that diverse perspectives are brought to the table. This inclusivity extends not only to the content of games but also to the workplace. As students graduate and enter the gaming industry, they can advocate for more inclusive practices and contribute to creating games that resonate with a wider audience.
The National High School Game Academy at Carnegie Mellon is a catalyst for change and innovation in both the gaming industry and society at large. Through skill development, creativity, early career exploration, technological advancement, economic impact, STEM promotion, cultural influence, and diversity and inclusion, the academy leaves a lasting mark on the individuals it educates and the industry it serves. It prepares students to be the future leaders, innovators, and creators who will shape the landscape of gaming and technology for years to come.
Final Thoughts
In conclusion, the National High School Game Academy at Carnegie Mellon is a gateway to the exciting world of game design and interactive media. It's an unparalleled opportunity for young enthusiasts to turn their passion into potential, surrounded by experts and peers who share their zeal. If you're ready to take the first step towards a future in game design, the NHSGA awaits your talent and creativity. Prepare to be challenged, inspired, and transformed!
Looking for expert advice on pre-college program admissions? Explore your potential with the help of AdmissionSight, a team of seasoned college admissions specialists. Our extensive experience has guided countless students toward successful admissions at prestigious universities worldwide. Embark on your academic journey with confidence – schedule a consultation with us today and take the first step towards your future!