The Northwestern Biology Program
Northwestern University, founded in 1851, is home to twelve schools and colleges encompassing a wide range of disciplines, one of the most distinguished of which is the Department of Biological Sciences. The Northwestern Biology Department has established itself as a leading destination for biology studies with an array of academic programs and an unparalleled commitment to research and innovation.
It integrates foundational biological knowledge with exploring the field's most pressing issues, fostering an environment where students are not just learning about biology but also actively contributing to its advancement. Courses are taught by acclaimed faculty members who are recognized leaders in their respective fields, bringing the most up-to-date research and methodologies into the classroom.
Additionally, the university's abundant resources, including state-of-the-art laboratories and extensive research opportunities, equip students with practical skills and experiences that transcend traditional academic boundaries. This comprehensive and progressive approach to biology education prepares students for various careers and postgraduate pursuits, whether in academia, healthcare, research, or the biotechnology industry.
The Department of Biological Sciences
Department Overview
The Department of Biological Sciences at Northwestern University is a hub of innovative research and comprehensive education. It offers a broad spectrum of courses that range from molecular biology to ecology and evolution, providing a well-rounded perspective of the biological sciences. The department fosters a dynamic, inclusive environment that encourages scientific discovery and learning.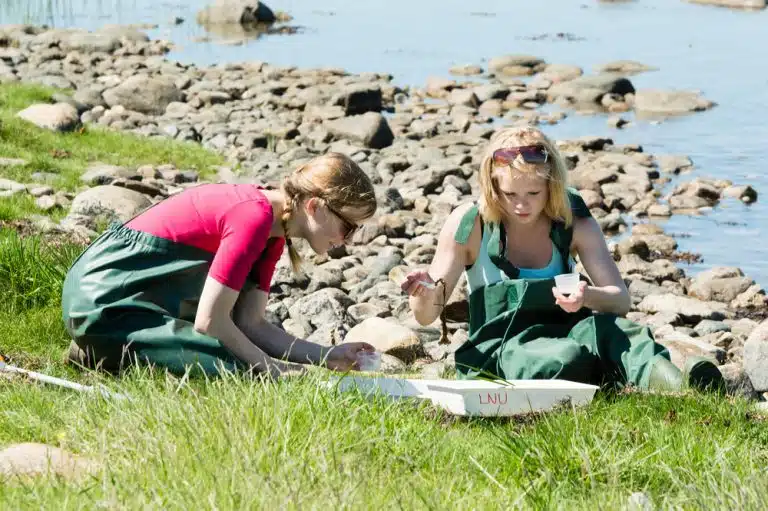 As one of the university's standout departments, it prides itself on its cutting-edge research initiatives, high-quality education, and dedicated faculty members. Its focus on interdisciplinary collaboration, often bridging the gap between biology and fields like chemistry, physics, and engineering, positions the department as a leader in the scientific community. The Department of Biological Sciences is committed to advancing the field of biology and training the next generation of scientists and thinkers.
Faculty and Staff
The Department of Biological Sciences at Northwestern University boasts a diverse and accomplished faculty roster, including many highly respected and renowned scholars in the field. These faculty members have contributed substantially to various branches of biological sciences, from genetics to neuroscience, cellular biology to bioinformatics, and beyond.
Notable Northwestern Biology faculty include professors who have earned recognition for their groundbreaking research, innovative teaching methods, and significant contributions to the broader scientific community. Many have received prestigious awards from organizations like the National Science Foundation, the National Institutes of Health, and various professional societies in the biological sciences.
Moreover, numerous faculty have been honored with teaching awards, reflecting the department's commitment to delivering exceptional biology education. Their expertise and passion fuel the department's research initiatives and significantly enrich students' educational experiences, fostering a thriving academic environment.
Department Facilities
The Department of Biological Sciences at Northwestern University has state-of-the-art facilities that foster cutting-edge research and facilitate high-quality learning. The department hosts several sophisticated laboratories, each geared towards specific areas of biological research. These labs feature advanced equipment and tools that allow faculty and students to conduct intricate experimental work and stay abreast of contemporary biological exploration.
Apart from the laboratories, the department is also affiliated with various research centers on campus, encouraging interdisciplinary collaboration and broadening the scope of the investigation. Moreover, the department, in conjunction with Northwestern's library system, offers access to an extensive range of library and online resources.
These resources include many biology-specific texts, journals, and databases. The digital resources are accessible remotely, ensuring students and researchers can readily access the information they need when they need it. These world-class facilities and resources play a significant role in bolstering the department's research capacity and enhancing the learning experience of its students.
Northwestern Undergraduate Program for Biology
Program Overview
The undergraduate biology program at Northwestern University is meticulously designed to provide students with a comprehensive understanding of biology's fundamental principles while exposing them to the latest advancements in the field. The coursework includes a balanced blend of core biological concepts, such as genetics, cell biology, ecology, and evolutionary biology, and advanced neurobiology, bioinformatics, and molecular biology topics.
This is complemented by practical and fieldwork, providing students hands-on experience in laboratory techniques, experimental design, data analysis, and other key skills. The Northwestern Biology program also strongly emphasizes the importance of research, offering students ample opportunities to engage in faculty-led and independent research projects.
These research experiences allow students to delve deeper into specific areas of interest, apply their classroom knowledge in real-world contexts, and contribute to the body of knowledge in biology. By combining rigorous coursework, practical training, and research opportunities, the undergraduate biology program at Northwestern effectively prepares students for a wide array of career paths and future academic pursuits.
Specializations and Concentrations
Within the undergraduate biology program at Northwestern University, students can specialize or concentrate in specific areas of biological sciences, enabling them to tailor their studies to their interests and career goals.
These specializations may include fields like molecular biology, evolutionary biology, ecology, genetics, neurobiology, and many more. This diversity provides a more focused and detailed exploration of a particular area. It equips students with specialized knowledge and skills that can be advantageous in future academic or professional endeavors.
Each concentration involves in-depth coursework, practical labs, and often, an independent research project, providing a comprehensive learning experience in the chosen field. This flexibility in specialization ensures that students receive a tailored and personal education that aligns with their career aspirations and prepares them for their next steps after graduation.
Career Opportunities and Post-Graduation Prospects
Upon completing the undergraduate Northwestern Biology program, students are equipped with a wide range of skills and comprehensive knowledge that opens doors to many career paths. The rigorous training and diverse learning experiences prepare graduates for positions in various sectors such as healthcare, research, biotechnology, pharmaceuticals, environmental conservation, and education.
Many students attend medical, dental, or veterinary school, while others opt for graduate studies in diverse biological science fields. Those inclined towards research might find opportunities in biotechnology firms, research institutes, or government agencies. Graduates interested in conservation and the environment may work with non-profit organizations, governmental environmental agencies, or wildlife management.
Alternatively, some graduates leverage their strong foundational skills to branch into non-traditional fields such as scientific writing, patent law, or science policy. Overall, the robust biology program at Northwestern prepares students for a range of immediate career opportunities and provides a solid foundation for those seeking advanced studies or careers in academia.
Northwestern Graduate Program for Biology
Program Overview
The graduate biology program at Northwestern University is designed to foster in-depth understanding, stimulate innovative research, and develop advanced skills in the field of biology. The program's coursework is rigorous and expansive, covering fundamental aspects of biology while providing opportunities for specialization in areas such as molecular biology, genetics, neuroscience, and more.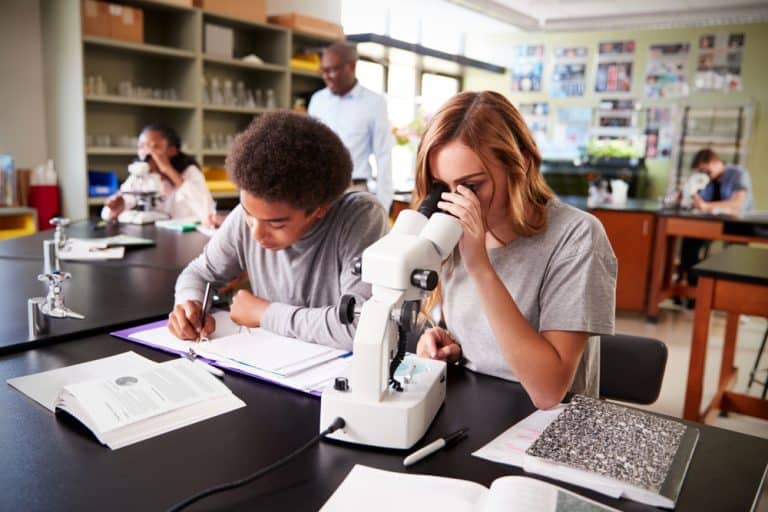 The program strongly emphasizes research, with students being offered the chance to work closely with faculty members on groundbreaking projects or even spearhead their investigations in state-of-the-art laboratories. These research opportunities allow students to contribute to advancing biological sciences while gaining valuable experience conducting, presenting, and publishing scientific research.
A critical component of the graduate program is completing a dissertation or thesis. This substantial body of original research, developed under the guidance of a faculty mentor, demonstrates students' ability to independently address a complex biological question, apply appropriate methodologies, analyze data, and effectively communicate their findings.
The successful completion of the dissertation or thesis is essential for earning the Northwestern Biology graduate degree and serves as a testament to the student's capacity to conduct professional-level biological research. This comprehensive program is geared towards producing accomplished scholars, researchers, and professionals poised to make significant contributions to the field of biology.
Ph.D. Programs and Concentrations
The Ph.D. program in the Department of Biological Sciences at Northwestern University is a rigorous and in-depth course of study designed for students who wish to engage in advanced research and scholarship in biology. The program offers a variety of concentrations that allow students to specialize in a specific area of biological sciences, such as molecular biology, genetics, ecology, evolutionary biology, neurobiology, or bioinformatics, among others.
Each concentration involves extensive coursework, immersive research, and the development of a dissertation that contributes original knowledge to the field. The chosen concentration allows students to delve deeply into their area of interest under the mentorship of faculty leaders in that field.
This highly specialized training equips students with the skills and knowledge to become leading researchers and educators in their chosen areas of biological sciences. The Ph.D. program at Northwestern caters to a diverse array of academic interests and career aspirations by offering a range of concentrations, ensuring that each student can pursue their passion in a supportive and intellectually stimulating environment.
Post-Doctoral Opportunities and Career Prospects
Graduates of the Ph.D. program in the Department of Biological Sciences at Northwestern University are well-equipped to pursue various post-doctoral opportunities and careers. Many choose to undertake post-doctoral fellowships, which offer the opportunity to continue conducting high-level research, often in prestigious universities, research institutes, or corporate labs.
These fellowships allow Northwestern Biology graduates to deepen their expertise, expand their research portfolios, and establish themselves as independent researchers. Regarding career prospects, graduates often secure positions in academia as professors or researchers, where they can continue their research and teach the next generation of biologists.
Others find rewarding careers in the biotechnology or pharmaceutical industry, where they contribute to developing new therapies, drugs, or technologies. Some graduates leverage their in-depth knowledge of biology to enter fields such as scientific writing, patent law, policy-making, or consultancy. In all cases, the advanced training provided by the Ph.D. program prepares graduates to make meaningful contributions to the field of biology and the broader society.
Northwestern Research Opportunities
Undergraduate Research
Undergraduate research plays a vital role in the biology program at Northwestern University, allowing students to apply classroom learning to real-world scenarios and contribute to the broader field of biological sciences. Students are encouraged to participate in faculty-led research projects to work side-by-side with professors, graduate students, and post-doctoral researchers, gaining firsthand experience in cutting-edge biological research.
These opportunities allow students to explore specific areas of interest, develop valuable research skills, and often contribute to scientific publications. Additionally, the university offers programs that support independent undergraduate research, enabling students to design and conduct their studies under the guidance of faculty mentors.
These experiences enhance students' understanding of biology and foster critical thinking, problem-solving, and communication skills, which are invaluable for future academic pursuits or careers in the sciences.
Graduate Research
Graduate research is a cornerstone of the Northwestern Biology program, serving as a platform for students to delve into in-depth investigations, contribute to scientific advancements, and develop professional research skills. The program offers students numerous opportunities to engage in high-level research projects under the mentorship of faculty leaders in their fields.
These projects often involve cutting-edge topics in biology and incorporate advanced methodologies and technologies. In addition to faculty-led projects, students are encouraged to develop and conduct their research, formulate hypotheses, design experiments, analyze data, and communicate their findings.
This culminates in a substantial dissertation or thesis, contributing original knowledge to the field. Through these Northwestern Research Opportunities, students deepen their understanding of biological concepts and cultivate the skills needed to succeed as independent scientists and researchers in their future careers.
Faculty-led Research
Faculty-led research is a significant component of the biology program at Northwestern University, and it represents a key opportunity for undergraduate and graduate students to engage in innovative and advanced scientific investigations. The university's biology faculty includes many accomplished researchers making significant contributions to their respective fields.
Their research projects often explore critical issues in biology, ranging from molecular and cellular mechanisms to ecosystem dynamics. Students are given opportunities to participate in these research endeavors, allowing them to work alongside experienced scientists and contribute to real, impactful research.
This enhances Northwestern Biology students' learning experiences and allows them to develop practical skills, gain insights into the professional research process, and potentially contribute to scientific publications. Faculty-led research, therefore, plays a crucial role in fostering a dynamic learning environment and preparing students for future academic and professional pursuits in biology.
Collaborations and Partnerships
Collaborations and partnerships are crucial to the research environment at Northwestern University's Department of Biological Sciences. Recognizing that many of the most compelling research questions span multiple disciplines, the department fosters a collaborative approach, engaging with other departments within the university and with external academic institutions, research centers, and industry partners.
These collaborations often result in interdisciplinary research projects integrating perspectives and methods from various fields, enhancing the breadth and depth of investigations. In addition to promoting innovative research, these partnerships expose students to various scientific approaches and professional networks.
Such internal and external collaborations highlight the university's commitment to advancing biological research through shared knowledge and cooperation, and they contribute significantly to the vibrant and dynamic academic culture within the department.
Now that you have an idea about the Northwestern Biology program, your college admissions to that university should be next on your mind. To ensure that you get into Northwestern University, you can get help with AdmissionSight. With ten years of experience with college admission experts, AdmissionSight can help you get into Northwestern University. You can talk to our experts today to get an initial consultation.