The Oldest Schools in America
What are the oldest schools in America?
What are the oldest schools in America? The United States is home to some pretty old colleges and universities, despite the world being progressive and building modern facilities. AmissionSight listed the nation's oldest schools. Check them out below:
Boston Latin School in Boston, Massachusetts
Boston Latin School, founded in Boston, Massachusetts, in 1635, is one of the oldest schools in America. The oldest existing school in the United States and the oldest public school in British America, it was founded on April 23, 1635.
Its curriculum is based on the Latin school movement of the 18th century, which claimed that the classics are the foundation of a well-educated mind. Its curriculum is based on the Latin school movement of the 18th century, which claimed that the classics are the foundation of a well-educated mind.
All pupils who enroll in the school in the 7th grade must complete four years of Latin; those who enroll in the 9th grade must complete three years.
The Collegiate School now Yale University in New Haven, Connecticut
The Collegiate School, a New Haven, Connecticut, institution founded in 1628, now Yale University, the Dutch West India Company, and the Classis of Amsterdam chartered the Collegiate in 1628 as a component of the Reformed Dutch Protestant Church in the Dutch province of New Amsterdam.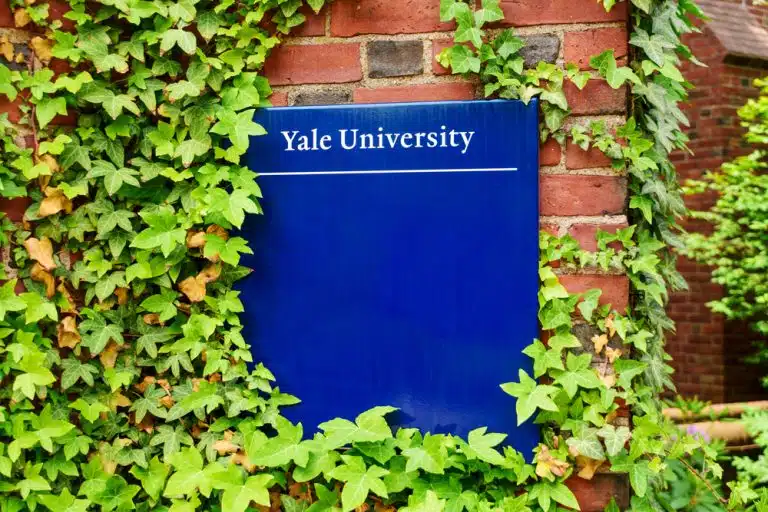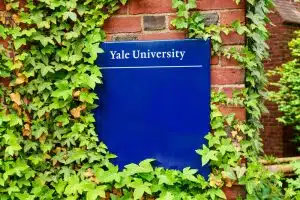 Its original form was a coed institution south of Canal Street. Over the course of the past four centuries, the institution's location has changed seventeen times.
A letter from Collegiate's founder, the Reverend Jonas Michalius, the first pastor of the Dutch Reformed Church in America, written in 1628 concerning his efforts to teach the catechism to Indian children, was uncovered in 1984 by Massimo Maglione, a historian and Upper School instructor at Collegiate.
In response to this letter, the institution made the controversial decision to change the date of its founding to 1628.
Harvard University in Cambridge, Massachusetts
One of the oldest schools in America is Harvard University which was founded in Cambridge, Massachusetts, in 1636. For generations, its graduates dominated the clerical and civil ranks in Massachusetts.
Starting in the 19th century, however, as a dozen graduate and professional schools were established alongside the core undergraduate college, its prominence began to rise to national and eventually international levels.
The schools of medicine (1782), law (1817), and commerce (1908), as well as the Harvard Graduate School of Arts and Sciences, have all had a significant historical influence on national responsibilities (1890).
With the largest library system and financial endowment of any university in the world, Harvard has been one of the most prestigious colleges in the world since the late 19th century.
William and Mary in Williamsburg, Virginia
William and Mary, which was founded in Williamsburg, Virginia, in 1693. It is a Virginia public research university located near Williamsburg. It is the ninth-oldest university in the English-speaking world and one of the oldest schools in America, having been founded in 1693 by letters patent from King William III and Queen Mary II.
According to institutional rankings, it is one of the top public colleges in the United States.
The Board of Visitors, which consists of 17 members chosen by the governor of Virginia to oversee the management of Richard Bland College and William & Mary, governs the university.
The rector, vice-rector, president, chancellor, and faculty may all be chosen by the Board of Visitors as needed.
University of Pennsylvania
One of the oldest schools in America is in Philadelphia, Pennsylvania, the University of Pennsylvania founded in 1740. Although Benjamin Franklin and his convened Board of Trustees met to consider creating a school in 1749, the first classes were not taught until 1751, despite the University of Pennsylvania's official claim that it was founded in 1740.
The university picked 1740 as the founding year because, in that year, a group of Philadelphians constructed the school's original structure in order to construct a speaking hall for traveling evangelist George Whitefield that would also serve as a charity school.
The school's funding, however, was unsuccessful, and the structure sat empty for more than ten years. Benjamin Franklin expressed his goal to teach future generations in a pamphlet titled "Proposals Relating to the Education of Youth in Pennsylvania" that was published in 1749.
These institutions have a long history and have had a significant impact on American education. They've trained a lot of important people who have changed American history, like presidents and Nobel Prize winners.
What is the difference between old schools and modern schools?
What is the difference between old schools and modern schools? As a culture, pedagogy, and technology develop over time, there can be a big gap between old and new schools. Following are a few important distinctions between traditional and contemporary schools:
Curriculum: In the past, the school curriculum was much more constrained and concentrated mostly on disciplines like reading, writing, and math. The curriculum in contemporary schools is far more varied, covering topics like science, social studies, foreign languages, art, and music.
Teaching Approaches: While modern schools place a higher priority on student-centered, experiential, and hands-on learning approaches, older schools frequently relied on rote learning and memorization as their main teaching strategies.
Class Size: In older schools, classes were frequently substantially bigger, with one instructor occasionally instructing dozens or even hundreds of students at once. Nowadays, classes are typically smaller, allowing teachers to provide each student with more individualized attention.
Technology: Historically, there was little to no access to technology in classrooms. On the other hand, contemporary schools have embraced technology and frequently incorporate computers, the internet, and other digital tools into their curriculum.
Punishment: While discipline used to be frequently severe and physically violent in schools, it is now more heavily centered on creating relationships with pupils and providing positive reinforcement.
Inclusivity: In the past, schools were frequently exclusive, accepting only pupils from particular racial or gender groups or socioeconomic backgrounds. Today's schools try to be more open to students from all walks of life and skill levels.
Overall, while there may be some parallels between ancient and new schools, there are also a lot of variances because of how society and education have evolved.
Knowing the oldest schools in America, you might wonder if it's worth it to attend one. In the next portion, we are going to discuss are old schools worth it.
Are old schools worth it?
Are old schools worth it? Whether or not historic schools are worthwhile depends on personal interests and viewpoints. Here are some things to think about:
Historical importance: Old schools are frequently rooted in tradition and have a long history. This may be an important part of their educational experience.
Reputation: Old schools frequently have a good reputation and a strong alumni network. Students may benefit from the connections and possibilities that result from this.
Rigor: Old schools are frequently renowned for their demanding curriculum, which can be difficult for kids but also gives them a well-rounded education and a solid foundation for the future.
Price: The price of tuition and other expenses at old institutions can be prohibitive for certain families.
Adaptability: Old schools may not provide the same level of innovation and state-of-the-art resources as current schools and may occasionally be hesitant to change with the times.
The specific requirements and objectives of the student and their family will ultimately determine whether attending an old school is worthwhile. To find the ideal fit, it can be worthwhile to look into and visit a variety of institutions, both new and old.
Learning how to enter school is just as crucial as deciding if you want to attend one of the oldest schools in America. With AdmissionSight, our college admission experts will provide the necessary guidance every step of the way.
AdmissionSight is the world's leading Ivy League and college admission consulting company. You may obtain all the necessary advice from the team by making an appointment. Book your consultation today!