The Princeton University Baseball Program
Princeton University Baseball has a storied history dating back to 1865, making it one of the oldest collegiate baseball programs in the United States. Over its long history, the team has seen many highs and lows, but it has always represented the Tiger spirit of Princeton University with distinction.
The team had its earliest notable success in 1896 when it claimed its first Intercollegiate Baseball Association title. This early victory set the stage for a tradition of baseball excellence at Princeton that continues today.
Not only is Princeton's Baseball team steeped in history, but it also holds a unique position in college baseball due to its status as an Ivy League institution. Balancing the demands of high academic standards with the competitiveness of Division I baseball is no small task. Yet, Princeton manages this challenge with a grace that indicates its commitment to the holistic development of its student-athletes.
The program is known for producing successful athletes and successful individuals, many of whom have gone on to excel in fields beyond baseball. This dual focus on academics and athletics sets Princeton apart from many other college baseball programs and is a testament to the university's comprehensive approach to student success.
Overview of Princeton Baseball Program
Program Description
The Princeton Baseball team competes at the Division I level, the highest level of intercollegiate athletics sanctioned by the NCAA in the United States. As a part of the Ivy League conference, they regularly compete against some of the country's top academic and athletic institutions.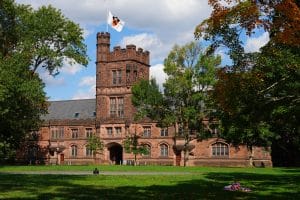 Princeton's home games are held at Clarke Field, an impressive facility with a natural grass surface, a state-of-the-art scoreboard, and a seating capacity of 500. The facility provides a high-quality environment for both athletes and spectators, showcasing the university's commitment to its baseball program.
Recruits and Scouting
The Princeton University Baseball program significantly emphasizes attracting top talent through a highly selective recruitment process. The coaching staff attends showcase tournaments, high school games, and recruiting events nationwide in search of prospective student-athletes who can thrive academically and athletically at Princeton.
Regarding scholarships, it's important to note that Ivy League schools, including Princeton, do not offer athletic scholarships. However, the university provides a robust need-based financial aid program that is often more generous than athletic scholarships at other schools.
Scouting is a methodical process wherein the coaches evaluate players not only on their athletic abilities but also on their academic qualifications and personal character, ensuring they are a good fit for Princeton's rigorous academic environment and the team's culture.
Princeton Baseball Achievements
Ivy League Titles
Princeton University Baseball has a storied tradition of success within the Ivy League. The Tigers have consistently been a powerhouse within the conference, winning numerous Ivy League titles. These victories are a testament to the program's enduring commitment to excellence on and off the field.
Princeton Baseball had won multiple Ivy League titles, a record that speaks to the team's competitive spirit and tenacity. Each title represents a season of hard work, dedication, and teamwork, traits that embody the ethos of Princeton Baseball.
NCAA Tournament Appearances
The Princeton Baseball team has made notable appearances in the NCAA tournament, reinforcing its reputation as a competitive force in Division I baseball. The Tigers have earned a spot in the prestigious tournament through exceptional performance during regular-season play and victories in the Ivy League.
Princeton had advanced to the NCAA tournament on multiple occasions, each time demonstrating the high caliber of their team. These appearances highlight the team's ability to compete nationally and their dedication to representing Princeton University on the largest collegiate baseball stage.
Major League Baseball Drafts
Princeton Baseball has a proud history of players being selected in the Major League Baseball (MLB) Draft. These draft selections underscore the program's high level of talent and its ability to develop players who can compete at the professional level.
Multiple Princeton alumni had been drafted into the MLB, some of whom had successful professional careers. Each draft selection not only represents a personal triumph for the selected player but also enhances the prestige of the Princeton University Baseball program and its reputation for producing high-caliber athletes.
Other Noteworthy Achievements
Beyond Ivy League titles and NCAA appearances, Princeton Baseball has a history of noteworthy baseball achievements that further accentuate its stature in collegiate baseball. Several players have earned individual accolades, such as All-Ivy League and All-American honors, signifying their standout performances.
The team has also achieved exceptional academic success, regularly earning high collective GPA scores and garnering recognition from the NCAA for their academic progress rate (APR). Moreover, Princeton has a track record of scheduling and competing against some of the most prestigious programs in the country, demonstrating its ambition and competitiveness. These achievements reflect the well-rounded excellence of the program and its commitment to fostering athletic and academic success.
Princeton Notable Alumni for Baseball and Their Post-College Careers
Alumni in Major League Baseball
Princeton University has a rich legacy of producing baseball players who have made their mark in Major League Baseball (MLB). Having honed their skills and competitive spirit in Princeton's program, these players have achieved significant success in the professional leagues.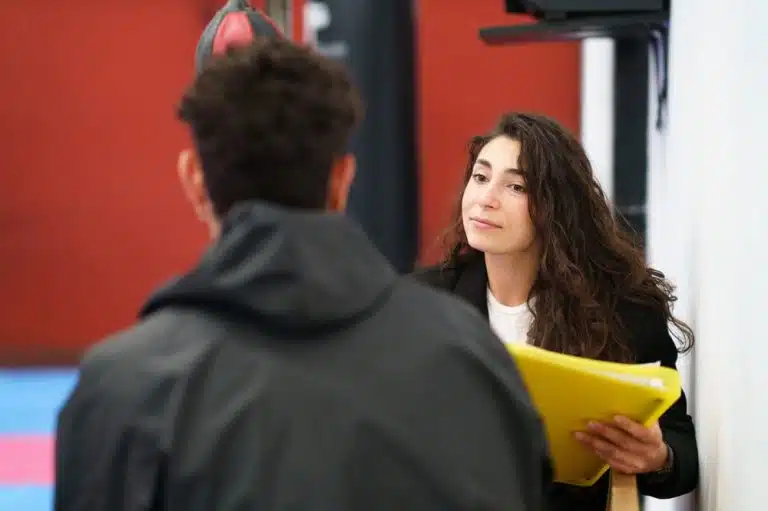 Notable Princeton alumni who played in the MLB include Chris Young, a former pitcher for multiple teams, including the San Diego Padres and Seattle Mariners, and Will Venable, an outfielder with a long career, mainly with the Padres. Another prominent name, Ross Ohlendorf, pitched for several teams, including the New York Yankees and the Pittsburgh Pirates. Their successful careers in the MLB underscore Princeton Baseball's ability to develop players who can perform at the sport's highest level.
Other Significant Careers
While Princeton University Baseball has a record of producing Major League Baseball (MLB) talent, many alumni have also achieved significant success outside professional baseball. The rigorous academic environment of Princeton University, combined with the discipline and teamwork instilled by participating in a Division I sport, prepares student-athletes for a wide array of careers.
Alumni have become leaders in fields as diverse as business, law, medicine, public service, and academia. Some have used their athletic experience as a springboard into coaching or sports management roles at various levels. These varied career paths underscore the multifaceted value of a Princeton education and participation in its baseball program.
Alumni Contributions to the Program
Notable Princeton Baseball alumni have a history of staying actively involved with the program long after their playing days are over. Many former players contribute to the program in various ways, such as offering mentorship to current players, providing financial support, and attending games to cheer on the team.
Some alumni have even returned to Princeton in coaching or administrative roles, bringing their experience and expertise to benefit future players. These contributions from alumni demonstrate the lasting bonds formed during their time as Princeton student-athletes and their ongoing commitment to sustaining the program's success.
Princeton Community Involvement and Cultural Impact
Community Service and Engagement
Princeton Baseball significantly emphasizes community service and engagement, recognizing that its role extends beyond the baseball field. As part of the Princeton Community Involvement, Players and coaches alike actively participate in various community outreach programs in the Princeton area and beyond. They volunteer, visit local schools, and host clinics to teach baseball skills to young players.
The team also organizes and participates in fundraising events for local charities. This commitment to community service allows the players to positively impact the community, strengthens the relationship between the university and local residents, and instills a sense of social responsibility in the student-athletes.
Role in Promoting the Sport in the Region
Princeton Baseball plays a critical role in promoting the sport in the region. Through their high level of play and consistent success, they help raise the baseball profile within the Ivy League and the broader Mid-Atlantic region. Their regular season games, often against top-ranked opponents, draw attention and generate interest in the sport.
Additionally, Princeton Baseball's involvement in youth clinics and local leagues helps to inspire younger generations to take up the sport, fostering a culture of baseball in the community. By serving as ambassadors of the sport, they contribute to the growth and popularity of baseball in the region.
Cultural Significance within Princeton University
Within Princeton University, the baseball program holds significant cultural value. As one of the oldest collegiate baseball teams in the country, it stands as a symbol of Princeton's long-standing commitment to both athletic and academic excellence. The team's games, especially those against Ivy League rivals, are highly anticipated events that bring together students, faculty, alumni, and local residents, fostering a strong sense of community and school spirit.
Furthermore, the Princeton University Baseball program's consistent success and the notable achievements of its players and alumni contribute to Princeton's prestige and identity as a leading university. In these ways, Princeton Baseball is integral to the university's culture and tradition.
Now that you understand about the Princeton University Baseball Program, you can get help entering Princeton University with the help of Admissionsight. With 10 years of expert experience, AdmissionSight is a team of trained professionals who can guide you through the college of your choice.  Book your initial consultation today.