The Rise of Dartmouth's Ranking: What Sets It Apart?
Dartmouth's ranking has been a subject of interest for students, parents, and educators alike as this esteemed institution continues to solidify its place among the top-tier universities in the United States. As one of the eight Ivy League schools, Dartmouth College has long been synonymous with academic excellence, groundbreaking research, and vibrant campus life.
However, recent years have seen a remarkable upward trend in Dartmouth's ranking, capturing the attention of aspiring scholars from around the world. In this article, we will explore the various factors that contribute to this prestigious institution's growing prominence and what truly sets it apart from other universities.
Nestled in the charming town of Hanover, New Hampshire, Dartmouth College provides an intimate and highly engaging learning environment, which undoubtedly plays a crucial role in its rising rankings. By delving into Dartmouth's ranking, we can uncover the secrets behind the college's success, from its unique academic offerings and commitment to diversity to its myriad of extracurricular opportunities and robust alumni network.
As we examine the factors that contribute to Dartmouth College's Ranking, prospective students and their families can gain a better understanding of the qualities that make this Ivy League institution an exceptional choice for higher education.
Overview of Dartmouth College
Dartmouth College, founded in 1769, is a prestigious private Ivy League research institution situated in the picturesque town of Hanover, New Hampshire. As the ninth-oldest institution of higher education in the United States, Dartmouth has a rich history and a strong commitment to providing an exceptional educational experience for its students. Covering over 269 acres, the college boasts a scenic campus that blends the beauty of New England's natural landscape with stunning architecture, creating an inspiring environment for intellectual and personal growth.
The college is renowned for its strong liberal arts focus and dedication to academic excellence. With an undergraduate enrollment of around 4,000 students, Dartmouth maintains a close-knit community where students can form meaningful relationships with their peers and faculty members. The college prides itself on offering small class sizes, with a student-to-faculty ratio of just 7:1. This low ratio allows for personalized attention from faculty and fosters an environment conducive to in-depth discussions and collaborative learning.
Dartmouth offers more than 60 majors and minors across various disciplines in the arts, humanities, social sciences, and natural sciences. Students can also take advantage of interdisciplinary programs that bridge traditional academic boundaries, allowing them to explore unique combinations of subjects and gain a more comprehensive understanding of their chosen fields.
One of Dartmouth's distinguishing features is the Dartmouth Plan, or D-Plan, a flexible, year-round academic calendar that enables students to customize their educational experiences. The D-Plan consists of four ten-week terms, during which students can choose to study on or off-campus, participate in internships, engage in research, or pursue other opportunities that align with their personal and professional goals.
In addition to its rigorous academic offerings, Dartmouth emphasizes the importance of global education, providing numerous study abroad programs that enable students to immerse themselves in different cultures and broaden their perspectives. These programs range from traditional semester-long exchanges to shorter, faculty-led trips, and cover diverse locations across the globe.
Outside the classroom, Dartmouth offers an abundance of extracurricular activities, with over 300 student-run clubs and organizations catering to a wide array of interests. The college also boasts a strong athletics program, being a member of the NCAA Division I Ivy League, and offers opportunities for students to participate in sports at various levels of competition.
Furthermore, Dartmouth College is committed to fostering a diverse and inclusive community, as evidenced by its need-blind admissions policy for U.S. citizens, permanent residents, and undocumented students. The college's generous financial aid program ensures that students from various socioeconomic, racial, and ethnic backgrounds can access a Dartmouth education.
In summary, Dartmouth College is a prestigious Ivy League institution known for its academic excellence, intimate learning environment, and commitment to providing a well-rounded education. With a unique academic calendar, robust global education offerings, a vibrant extracurricular scene, and dedication to diversity and inclusivity, Dartmouth College stands out as an exceptional choice for students seeking a transformative higher education experience.
What is the Ranking of Dartmouth College?
What is the ranking of Dartmouth College? Dartmouth College's ranking is a subject of keen interest as this esteemed institution maintains its position among the top universities in the United States and globally.
As a member of the prestigious Ivy League, Dartmouth consistently ranks highly in various higher education rankings, reflecting its commitment to academic excellence, groundbreaking research, and diverse educational opportunities. Dartmouth's ranking is influenced by numerous factors, including faculty quality, research output, financial resources, graduation rates, student satisfaction, and alumni success.
U.S. News & World Report
According to the U.S. News & World Report's 2022-2023 National Universities Rankings, Dartmouth College holds an impressive 12th position among national universities in the United States. This ranking demonstrates Dartmouth's commitment to academic excellence, cutting-edge research, and a well-rounded educational experience for its students.
The U.S. News & World Report rankings evaluate colleges and universities using a set of widely accepted indicators, including graduation and retention rates, faculty resources, student selectivity, financial resources, alumni giving rate, and graduation rate performance. Dartmouth's strong performance in these areas, particularly in graduation and retention rates, faculty resources, and financial resources, contributes significantly to its high ranking in the National Universities category.
Moreover, Dartmouth ranked 7th in Best Value Schools, reflecting the college's commitment to making education accessible and affordable for students from various financial backgrounds. This ranking takes into account the ratio of quality to price, need-based aid, and the average discount provided by the college. Dartmouth's generous financial aid program, which meets 100% of demonstrated need for all admitted students, contributes to its strong standing in this category.
Times Higher Education World University Rankings
The Times Higher Education (THE) World University Rankings is a highly regarded source that provides a comprehensive comparison of research-intensive universities across the globe. The ranking uses a range of performance indicators to assess institutions across their core missions – teaching, research, knowledge transfer, and international outlook.
In the 2023 Times Higher Education World University Rankings, Dartmouth College was placed within 123rd place and 13th in the US College Rankings of 2022, indicating its strong global standing. This position underscores Dartmouth's commitment to academic excellence, groundbreaking research, and fostering a global perspective among its students and faculty.
The THE rankings evaluate universities based on 13 performance indicators grouped into five categories: Teaching (the learning environment), Research (volume, income, and reputation), Citations (research influence), International Outlook (staff, students, and research), and Industry Income (knowledge transfer). Dartmouth's global ranking, therefore, reflects its overall strength across a variety of areas, not merely one aspect of its performance.
In the Teaching category, Dartmouth's small class sizes, renowned faculty, and commitment to individualized instruction likely contribute to its high standing. In the Research category, Dartmouth's robust research programs, state-of-the-art facilities, and faculty expertise across a variety of disciplines contribute to its strong performance.
Dartmouth's global influence, as measured by Citations, is a testament to the impact of its research on the global academic community. The International Outlook category reflects Dartmouth's commitment to global education, as demonstrated by its numerous study abroad programs and diverse student body. Finally, the Industry Income category highlights Dartmouth's strong relationships with industry partners, indicating the practical applicability and real-world impact of its research.
QS World University Rankings
The QS World University Rankings is another widely recognized system that ranks higher education institutions across the globe. The evaluation is based on six metrics: academic reputation, employer reputation, faculty/student ratio, citations per faculty, international faculty ratio, and international student ratio.
In the 2023 QS World University Rankings, Dartmouth College ranked 205th globally. This ranking places Dartmouth within the top tier of higher education institutions worldwide, reflecting its commitment to academic excellence, high-caliber research, and a global outlook.
Each component of the QS ranking system provides insights into Dartmouth's strengths. The Academic Reputation score, determined through a global survey of academics, reflects the high regard for Dartmouth's scholarly work and teaching within the global academic community. Dartmouth's strong performance in this area is likely due to its distinguished faculty, rigorous academic programs, and commitment to intellectual exploration and discovery.
The Employer Reputation score is determined through a survey of employers worldwide, who identify the institutions from which they source the most competent, innovative, and effective graduates. Dartmouth's high performance in this category reflects the college's dedication to preparing students for successful careers after graduation.
The Faculty/Student Ratio is an indicator of the extent to which institutions can provide students with meaningful access to faculty members. Given Dartmouth's commitment to providing a personalized and intimate learning environment, the college excels in this area.
Citations per Faculty measure the impact of the research produced by an institution, reflecting the quality and influence of the scholarly work conducted by Dartmouth's faculty. Dartmouth's strong performance in this metric is a testament to the quality of its research and its impact on the global academic community.
The International Faculty Ratio and International Student Ratio are indicators of a university's internationalism. Dartmouth's diverse faculty and student body, as well as its commitment to global learning, contribute to its strong performance in these areas.
It is important to note that while rankings provide a useful tool for comparing universities, they may not capture the full picture of an institution's strengths and unique offerings. Factors such as campus culture, extracurricular opportunities, location, and the overall fit for an individual student are essential aspects to consider when evaluating a college.
Dartmouth College's ranking across various publications is a testament to its dedication to providing outstanding education, nurturing a vibrant campus life, and fostering a diverse and inclusive community. Prospective students should keep in mind that Dartmouth's ranking reflects a snapshot of the college's performance across various metrics, but personal fit and individual goals should also play a significant role in their decision-making process.
Why Do College Rankings Matter?
Why do college rankings matter? College rankings, such as those published by U.S. News & World Report, Times Higher Education, and QS World University Rankings, play a significant role in shaping public perception and influencing the decisions of prospective students and their families. For Dartmouth College, these rankings can have several important implications.
Firstly, Dartmouth's position in these rankings serves as a testament to the quality of education it provides. High rankings can reflect the college's commitment to academic excellence, the quality of its faculty, the strength of its research programs, and the success of its graduates, among other factors. Therefore, a strong performance in college rankings can reinforce Dartmouth's reputation as a leading institution of higher learning, both nationally and internationally.
Secondly, college rankings can significantly impact student recruitment. Prospective students often refer to these rankings when considering which colleges to apply to or attend. Dartmouth's ranking can attract a larger, more diverse, and more competitive applicant pool, which can further enhance the quality of the student body and the overall educational experience at Dartmouth.
Moreover, college rankings can influence the decisions of donors and investors. Alumni, corporations, foundations, and other potential donors often consider an institution's ranking when deciding whether to provide financial support. Dartmouth's ranking can therefore increase the likelihood of receiving donations, which can be used to improve facilities, fund research, provide scholarships, and support other initiatives that contribute to the college's mission and goals.
In addition, rankings can impact faculty recruitment and retention. Academics are often drawn to highly ranked institutions that are recognized for their research and teaching excellence. By attracting and retaining top-tier faculty, Dartmouth can continue to offer high-quality educational experiences, produce impactful research, and maintain its strong reputation.
Lastly, college rankings can provide a benchmark for Dartmouth to evaluate its performance against other institutions and identify areas for improvement. By analyzing the metrics used in these rankings, the college can gain insights into its strengths and weaknesses and develop strategies to enhance its educational offerings, research output, and other aspects of its operations.
However, while college rankings are important, they do not capture all aspects of an institution's quality or the unique experiences it offers. Therefore, Dartmouth also emphasizes other measures of success, such as student satisfaction, alumni outcomes, and contributions to society, which may not be fully reflected in traditional ranking systems.
Ultimately, college rankings matter for Dartmouth College as they influence its reputation, student recruitment, funding opportunities, and faculty quality. However, Dartmouth recognizes that these rankings are just one of many tools for assessing its performance and continues to prioritize its mission of educating the most promising students and preparing them for a lifetime of learning and responsible leadership.
What is the Benefit of Dartmouth's Ranking in College Application?
What is the benefit of Dartmouth's ranking in college application? Dartmouth College's high ranking can provide numerous benefits to prospective students during the college application process. Here are a few key ways these rankings can be advantageous:
Reputation and Prestige: Dartmouth's ranking serves as a testament to its high academic standards, quality of teaching, and research prowess. Applying to a highly-ranked institution such as Dartmouth can enhance the prestige of a student's college application, making it more attractive to future employers or graduate programs.
Assurance of Quality Education: Rankings often reflect an institution's commitment to delivering high-quality education. Dartmouth's ranking suggests that students can expect access to excellent faculty, rigorous academic programs, and a wide range of resources that can enhance their learning experience.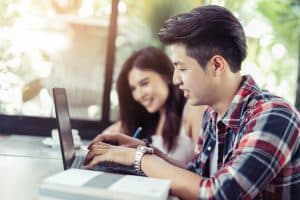 Competitive Edge: Graduating from a highly-ranked institution like Dartmouth can provide students with a competitive edge in the job market. Many employers recognize the value of a degree from a prestigious institution, and Dartmouth's high ranking can signify that its graduates have been well-prepared for their careers.
Networking Opportunities: Top-ranked colleges often have strong alumni networks. At Dartmouth, students can connect with accomplished alumni from various fields, providing invaluable networking opportunities that can lead to internships, job offers, and mentorships.
Financial Aid: Dartmouth's ranking reflects its financial resources, including its ability to offer generous financial aid packages. The college's commitment to meeting 100% of demonstrated financial need can make Dartmouth's education accessible to students from a wide range of socioeconomic backgrounds.
Diversity and Inclusion: Dartmouth's high ranking in the category of Campus Ethnic Diversity suggests that the college values diversity and inclusion, which can enrich the educational experience by exposing students to a variety of perspectives and cultures.
While these benefits are substantial, it's also important for students to remember that rankings are just one factor to consider when choosing a college. Other factors, such as the fit between the student and the institution's culture, academic offerings, location, and extracurricular opportunities, can be just as important in ensuring a rewarding and fulfilling college experience.
Want to learn more about your chances of getting into Dartmouth? You've come to the right place. At AdmissionSight, we have over 10 years of experience guiding students through the competitive admissions process.
AdmissionSight can help you put your best foot forward when applying to college this fall. Contact us today for more information on our services.