The Role of an Admission Officer
What is an admissions officer?
What exactly is the role of an admissions officer? Also known as enrollment officers, they are responsible for reviewing the applications of prospective students to colleges, universities, and other types of educational institutions and determining whether or not they should be accepted. Their primary responsibilities include reviewing student applications, processing applicants' paperwork and payments (if accepted), and examining, altering, or explaining admissions procedures. In addition, they have responsibilities and duties that include the following:
Providing students with information about the admission process and answering any questions they have
Evaluating student applications, including the applicant's standardized test scores, grades, and extracurricular activities
Aiding in the recruitment of new students by supervising promotional events and campus tours
Evaluating the current admission process and recommending changes when necessary
Processing paperwork for accepted students
Keeping an updated list of accepted students
Providing information about the university to prospective students and answering any questions
Why should you interview a college admissions officer?
You will receive information from an admissions officer you might not have known.
So then, why should you speak with an admissions officer? In this day and age of technology, information can be obtained about anyone or anything within seconds. However, regardless of how much you search on the websites of various schools, there is a limit to what you can find.
In addition, that information is typically just a fragment of a much larger picture that can be seen as a whole. You will obtain much more information from an admissions counselor in person than from reading about the school in a brochure or advertisement.
You will be provided with accurate data as well as a more accurate depiction of what your potential future at that institution may entail for you. It is acceptable for you to ask questions concerning matters about financial aid and other things, including information that may be helpful. Because this is their job, the admissions officers are well-versed in all the ins and outs of the process. When you have a clearer picture of the situation, it will be easier for you to make sound choices in the long run.
During the application process, you will have someone assisting you.
The atmosphere of the college is very different from that of high school. The applicant's grade point average, test scores, and extracurricular activities are not the only factors considered. With that said, it is beneficial to have someone on your side if you become anxious or overcome with stress. The process can sometimes be lengthy, leading to confusion and frustration; this is just how it is. College admissions officers can assist with this, particularly if you are allowed to meet with them and allow them to observe your personality.
If you can impress them, they will likely be more willing to assist you in reaching your destination. In college, working on developing relationships and connecting with people is very important. Why not begin with the admissions counselor at the college you want to attend? They can advocate on your behalf in specific circumstances and assist you in getting off to a good start.
It demonstrates that you are interested in their organization as a whole.
Anyone can claim that they want to attend a particular college or university. But for you to be taken seriously, you need to take action to make that goal a reality. One of the most effective ways to accomplish this is to schedule a private interview with an admissions staff member.
Not only does it demonstrate your interest and dedication, but it also earns you praise in the process. In addition, it demonstrates that you are proactive and want to take charge of your future. That makes a good impression on colleges. Everyone knows how difficult it is to not only afford college but also get accepted into one. As a result, the details play an increasingly significant role. Investing the time to complete that additional step could prove beneficial.
Even if you aren't exactly sure what steps to take, setting up a meeting in person is a fantastic way to learn about the process and understand how it will play out. It's okay if you don't have a plan for the next four or five years; most people don't. Even if you do it, the situation could still end up differently. Maintaining an open mind is beneficial.
How to impress admissions officers?
Be prepared.
Perform some preliminary research on the institution. When talking to an admissions officer about the school, don't be afraid to show off all the knowledge you have obtained beforehand. You can get ready for something by doing the following things:
Clearly articulate the reasons for your interest in this specific educational institution.
Research possible extracurricular activities that you might be interested in participating in
Investigate particular programs that are of particular interest to you.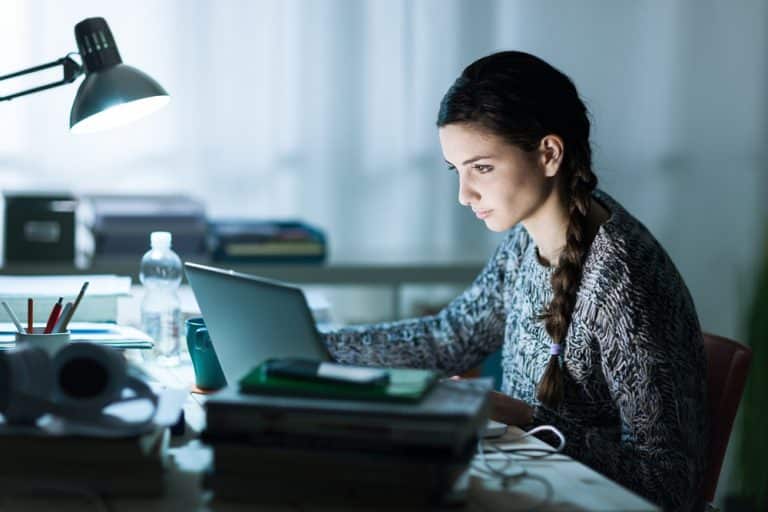 Do not be afraid to share this information in person; now is the time to show off what you know about this school. Do not be afraid. The admissions officer will note it, and when it comes time to make a decision, they will remember your enthusiasm.
First impressions are very important.
If you have an interview with an admissions officer, you should do everything you can to leave a lasting impression on them. There are a few simple things that one can do that can make a big difference in a meeting, such as:
Ensure that you are dressed professionally and that you are clean
Give a firm handshake upon introduction
Make and keep eye contact when speaking
Treat it like a job interview because, in essence, this experience is no different from a job interview
Your chances of getting in will increase proportionally to how strong of an impression you can make in person. Admissions officers are looking for students who bring enthusiasm and seriousness to their schools. Make it abundantly clear that you are the solution they've been looking for all along.
Take your studies in the classroom very seriously.
The overall quality of the class is more important to the admissions committee than the students' grades. Officials in charge of college admissions are aware that a student's grade point average does not convey their entire high school experience. They devote a greater amount of time to analyzing the caliber of the classes that you have completed.
For instance, if you believe you can improve your situation by enrolling in every Advanced Placement class offered, you are mistaken. Rather than filling up your schedule with classes that don't matter, taking one or two advanced placement (AP) courses that are relevant to your interests would be advantageous.
The officials in charge of college admissions will see that you have taken on the challenge of preparing for what you want to study in college. That effort will carry a lot of weight in their estimation if you turn in a good score.
Demonstrate problem-solving.
Another way to properly leave a good impression on the admissions officer is to show your ability to problem solve. Make productive use of your spare time by engaging in problem-solving work, such as an internship or volunteer work in the community.
The individuals in charge of admissions are interested not only in your academic performance but also in your extracurricular activities. They will take notice when you spend time in the community trying to help others find solutions to their problems.
You are welcome to look for internships with local businesses or start a club that assists community members in your free time. In either case, the demonstrated ability to build character and solve problems will increase the likelihood that they will view you favorably. In addition to that, it's a fantastic way to beef up your resume after you graduate from college.
Highlight the unique and passionate aspects of your personality.
Don't be afraid to discuss your most unique achievements. When making a list of your activities, be sure to give some thought to which ones are the most meaningful to you or are particularly distinctive. Put those things on your to-do list first. Admissions officers are trained to quickly identify applicants who join organizations or clubs to enhance their outward appearance. Demonstrate to them what is most important to you and how you can apply those interests to their institution.
Many students will put things like the National Honor Society and Chess Club at the top of their list, but not all are members of these organizations. You could do something different instead, such as personally organizing a food drive to feed the people in your community. If you have something unique to offer, give priority to that. The purpose is to communicate your most profound interests through your accomplishments and activities outside of school.
Impressing your college admissions officer is important since college admissions can be challenging. As such, guidance from AdmissionSight can go a long way. With guidance from AdmissionSight's top experts in college admission with 10 years of experience, you can get into any college you dream of. You can talk to our experts today to get started.