The Stanford Biology Program
Stanford University, founded in 1885 by Leland and Jane Stanford, is renowned globally for its commitment to excellence in education and research. One of its prominent academic offerings is the Stanford Biology program, which encapsulates Stanford's commitment to rigorous scholarship and groundbreaking research.
The Biology program provides a comprehensive understanding of the principles of life at all levels of biological organization, from molecules and cells to organisms and ecosystems. As one of the core science disciplines offered by Stanford, Biology holds significant importance.
It equips students with fundamental knowledge beyond the classroom, underpinning much of contemporary research in medicine, environmental science, and biotechnology. In this context, the Biology program is crucial for producing well-rounded scientists and contributing to Stanford's continued status as a leader in scientific discovery and innovation.
Stanford Biology Programs Structure
Undergraduate Biology Program
Stanford's Biology program for undergraduate students offers a robust core curriculum designed to instill a broad-based understanding of biological concepts, ranging from cellular and molecular biology to genetics, evolution, and ecology. This academic framework equips students with foundational knowledge in the life sciences, preparing them for advanced study and research.
Beyond the core curriculum, students can explore their interests through various specializations and tracks. These may include Biochemistry, Genetics, Immunology, or Environmental Biology, among others.
Further enhancing the program's dynamism, Stanford provides abundant research opportunities within state-of-the-art labs under the guidance of world-renowned faculty, allowing students to contribute to groundbreaking discoveries.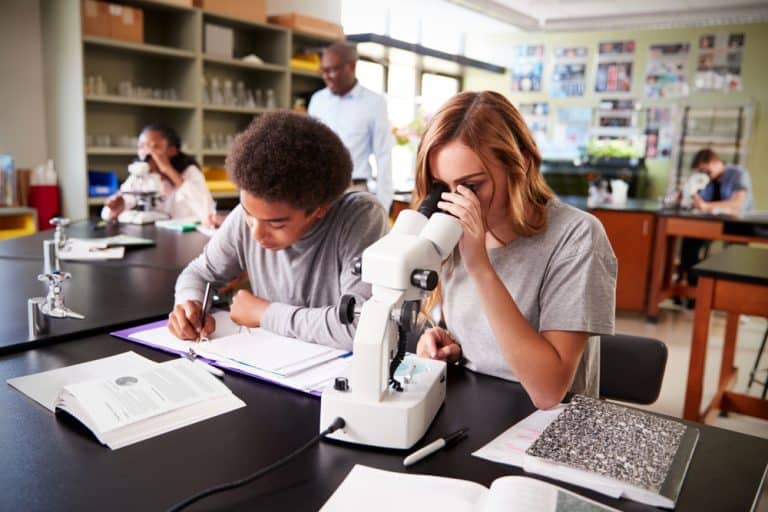 In addition, Stanford promotes a global perspective on Biology through numerous internship and study abroad opportunities. These experiences allow students to apply their classroom knowledge in real-world settings and gain exposure to diverse biological environments and research approaches.
Graduate Biology Program
Stanford's graduate Biology program, well-regarded globally, offers both Master's and Doctoral programs. The Master's program is an intensive course designed to advance the students' understanding of biological principles and research methodologies. It can act as a stepping stone to a Doctoral program or serve as a professional degree for those seeking roles in industry or government.
The Doctoral program, however, is designed to prepare students for research-oriented careers in academia, industry, and non-profit organizations. It emphasizes independent research and the development of novel scientific ideas.
Stanford Biology Students in both programs can delve into many specialized research fields, ranging from Molecular and Cellular Biology to Ecology and Evolution, among others, guided by faculty leaders in these areas.
Post-graduate opportunities are vast and varied, with alumni pursuing careers in academia, research, healthcare, environmental conservation, biotechnology, and related fields. Furthermore, Stanford's strong ties with Silicon Valley and the global biotechnology industry offer networking opportunities for emerging scientists.
Stanford Research Facilities
On-campus Laboratories and Facilities
Stanford University houses a multitude of state-of-the-art on-campus laboratories and facilities designed to support and enhance the educational and research experiences in the Biology program. These include cutting-edge molecular biology and genetics labs, advanced microscopy and imaging centers, and environmentally controlled rooms for plant and animal studies.
The facilities also encompass the Biology Greenhouses and the Hopkins Marine Station, offering unique environments for study and research in plant biology and marine science. Additionally, students can access interdisciplinary Stanford research centers like the Bio-X Clark Center and the Stanford Neurosciences Institute, fostering collaborations across various fields.
The University's proximity to Silicon Valley also allows students and researchers to utilize innovative technological tools and collaborate with leading tech companies in their research. These facilities provide unparalleled hands-on experience for students and serve as hubs for groundbreaking discoveries in the world of Biology.
Collaborations with Other Institutions
The Stanford Biology program is renowned for its extensive collaborations with other leading institutions worldwide, bolstering the breadth and depth of its biological research. These collaborations range from academic exchanges and shared research initiatives with other universities to strategic partnerships with research institutes, hospitals, and industry leaders.
For instance, Biology students and faculty often collaborate with Stanford Health Care and Stanford Children's Health through ties with the broader Stanford Medicine community. Such partnerships allow for multidisciplinary research, marrying the principles of biology with advances in medicine and healthcare.
Stanford's location in Silicon Valley also provides unique opportunities to collaborate with leading tech and biotech companies, fostering a fusion of biology with artificial intelligence, data science, and other emerging technologies. These collaborations extend the impact of Stanford's Biology program, driving forward global understanding and applications of biological science.
Notable Research Outputs
The Biology program at Stanford University is at the forefront of numerous groundbreaking discoveries in the biological sciences, with notable research outputs published in esteemed scientific journals. These outputs span various biological fields, from molecular biology and genetics to ecology and evolution.
For example, faculty and students have made significant strides in understanding the complex mechanisms of gene expression and regulation, disease biology, including cancer and neurodegenerative disorders, and the impacts of climate change on various ecosystems.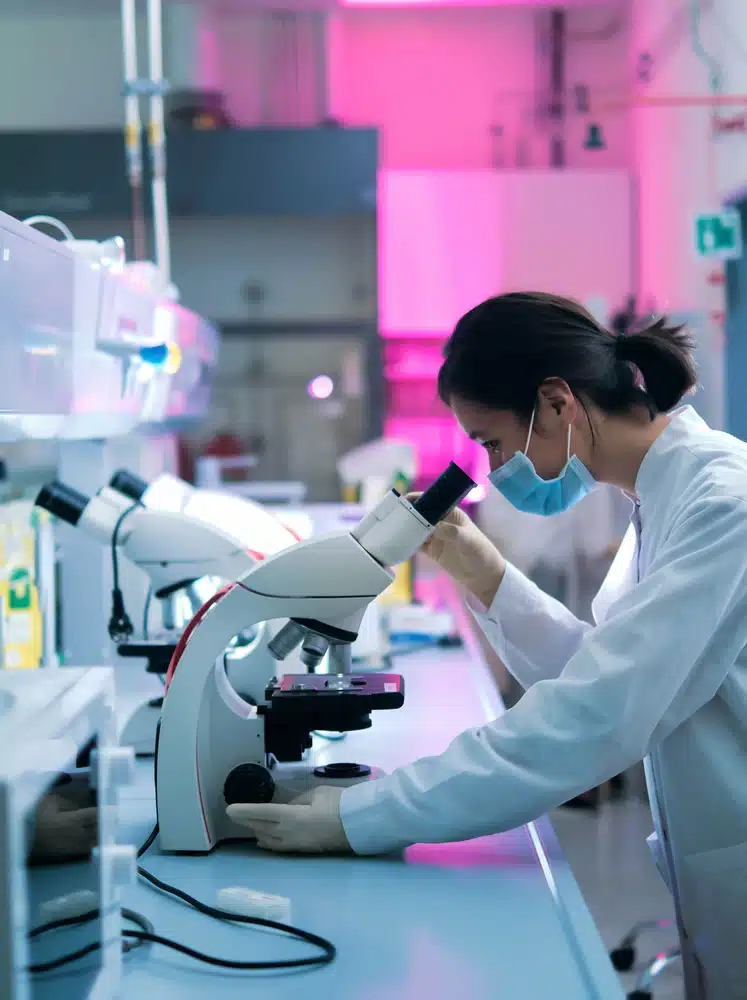 Other noteworthy research involves the development of cutting-edge biotechnologies and techniques, such as CRISPR gene-editing tools and advanced bioinformatics algorithms. Stanford's strong emphasis on research and innovation ensures that it continues contributing to the body of knowledge in biology, addressing some of the world's most pressing scientific challenges.
Stanford Community and Extracurricular Activities
Biology-Related Student Organizations
At the Stanford Biology program, students' engagement in biological sciences extends beyond the classroom through various Biology-related student organizations. These organizations provide platforms for students to network, collaborate, and engage in activities that supplement their academic learning.
For instance, the Stanford Biology Club offers workshops, guest lectures, and opportunities to participate in research projects. The Pre-Medical Association provides resources and guidance for students pursuing careers in medicine. Environmental organizations, like the Stanford Earth Club, encourage students to explore the intersection of biology and environmental science through advocacy, education, and hands-on projects.
In addition, organizations such as the Stanford Undergraduate Neuroscience Society or the Bioengineering Society focus on specific interdisciplinary fields, promoting the exchange of ideas and the development of skills in these areas. These organizations enrich the student experience, fostering a vibrant and supportive Stanford Community of future biologists.
Community Outreach and Volunteering
Stanford University's Biology program places significant emphasis on community engagement and service as a part of holistic student development. Many Biology students participate in community outreach and volunteering initiatives, bridging the gap between academic learning and societal impact.
These activities range from mentoring local high school students in science to participating in public health initiatives in the community. For example, the Stanford Science Penpals program connects Stanford students with K-12 students worldwide to inspire the next generation of scientists. The Stanford Health 4 All initiative sees Biology students sharing their knowledge of health sciences with underserved communities.
Moreover, students can volunteer to conserve local ecosystems and biodiversity through partnerships with local environmental organizations. These experiences allow students to apply their biological knowledge to real-world problems, strengthening their understanding and instilling a sense of civic responsibility.
Annual Events and Symposiums
Stanford University's Biology program hosts various annual events and symposiums designed to foster intellectual engagement and community-building within the program. These events range from academic conferences and seminars featuring renowned scientists to student-led symposiums showcasing undergraduate and graduate research.
For instance, the Biology Department's Annual Retreat serves as a platform for faculty, staff, and students to share research, discuss emerging topics in biology, and strengthen bonds within the community. The Stanford Bio-X Symposium brings together researchers from various fields, promoting interdisciplinary dialogues and collaborations.
Other annual events for Stanford Biology students may include career fairs focusing on biology-related industries, public lectures on contemporary biological issues, and research methodologies and techniques workshops. These events enrich the learning experience, provide networking opportunities, and foster a vibrant and engaged community in the Biology program at Stanford.
As you learn more about Stanford University Biology, you should also begin preparing for college admission. You can get help with AdmissionSight with the help of our world-class guidance. You can enter the best university that suits you best with the guidance of AdmissionSight. You can talk to our experts today to get started.