Choosing From The Top Colleges For Psychology In The World
What is psychology?
What exactly is psychology? Psychology looks at the science of how people think and act. This includes studying the brain, the mind, and how people and animals get along. Students who study from the top colleges for psychology touch on many different areas of psychology, such as social, cognitive, abnormal, personality, and developmental.
Psychology is a skills-based major that can help students prepare for graduate school in psychology, education, law, medicine, business, and other fields. It is a major that can be changed in many ways and used in many careers. Students learn to do psychological research, think critically, and solve problems.
Students are expected to write papers about the results of experiments in the style of the American Psychological Association, or APA, which requires certain ways to cite sources. Students will also learn about the history of psychology by looking at past experiments and figuring out what they can learn from the field's earliest discoveries.
The theories of famous psychologists like Sigmund Freud, Albert Bandura, Ivan Pavlov, Wilhelm Wundt, and others will become very familiar to psychology majors.
Why study psychology?
The need for mental health professionals is getting bigger.
One big reason why one should study psychology is that there is a need for more people who know how the mind works in this world. As our world gets faster, more digitized, and more competitive, making time for ourselves, our friends and our inner lives becomes harder. This leads to many symptoms and bad behaviors, such as depression, trouble sleeping, anger, anxiety, relationship problems, and much more.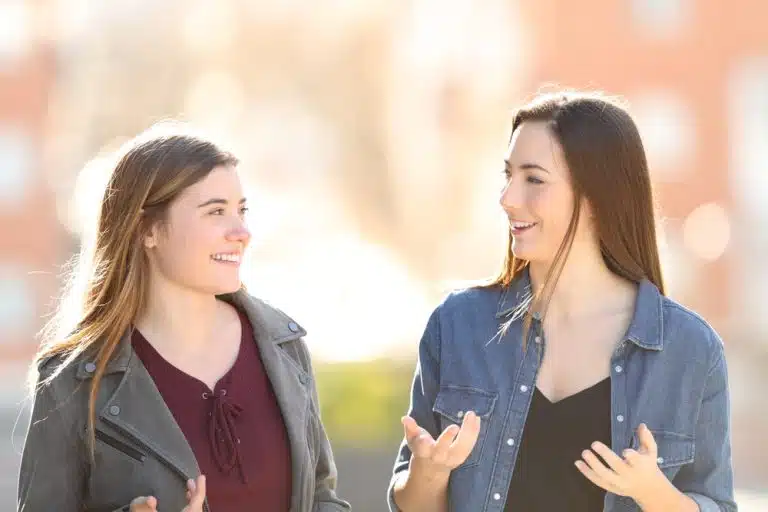 People are more willing than they were in the past to try to solve these problems by getting professional help. You will have the knowledge and skills to help heal the world with the right training and certification.
Know how different people are and what kinds of people they are
When you study at the top colleges for psychology, you will learn about different people's lives. You will learn to tell the difference between different personality types, each of which has its pros and cons. This information will help you see things from many different points of view and build your empathy. People don't all think and feel the same way, and there are many different ways to see the world. This will help you not take your view of the world for granted and not judge others for being different.
Know how people grow and change over time
Depending on where they are in their lives, people act differently and need different things, both mentally and physically. When you study psychology, you will learn about the main developmental stages and what people need at each stage. You will learn how important a child's early development is and how it affects their life and behavior as they get older.
This information will help you determine if a person is "on the right track" in their life or if a traumatic event or an inability to adapt stops them from growing normally. You'll be able to figure out how clients are feeling and what their problems are.
Learn to tell the difference between serious and less serious mental illnesses.
Mental illness is misunderstood in many ways, and you will need to learn a lot about it to help clear up some of the most common ones. By learning the behaviors that come with certain mental conditions, you can learn to spot them in your patients and use this information to develop hypotheses. This will also help you figure out how much help you can give.
So you'll know which paths to follow, which ones to avoid, and which ones to pay extra attention to during your sessions. The more you know about a client's situation, the better you can help them understand themselves and make changes.
In cases of severe mental illness, you won't be able to help your clients, and it will be up to you to point them in the direction of a medical specialist, like a psychiatrist.
Keep finding out more about yourself
You can't be a good psychologist if you don't first learn about yourself. You will learn a lot while studying at the top colleges for psychology, but you will also have to put everything you learn to use on yourself.
By taking a good, honest look at yourself and your past, you will learn how to listen to others, how to better express your ideas and feelings, how to have empathy, how to figure out what you need and take care of yourself, and how words can heal.
If you want to be a psychologist, you need to be willing to keep learning. You can never know everything about how people act, and the journey to discovering more about yourself never ends. With each new patient, you will learn more about yourself and make a difference in the lives of others.
The best schools for psychology in the world
Harvard University
Since the late 1800s, when it was founded in 1636, Harvard has been one of the best psychology schools. Harvard has a postdoctoral program and degrees for both undergraduates and graduates in psychology.
Harvard's psychology department has four research areas: clinical, cognitive, social, and developmental. Undergraduate and graduate students can specialize in clinical, cognitive, social, or developmental psychology.
Students stay interested and on track with tutorials, research assignments, and projects through their programs. Along with research done outside of the department, there are also research opportunities within the department. Harvard offers scholarships and other ways to get money for both undergrads and graduates.
University of Oxford
Oxford is the oldest university in the English-speaking world. Its psychology programs have more than 400 undergraduate, graduate, and research students. Because of how hard it is to get in, Oxford only lets less than 7% of people who apply to study there get in. About 45% of the students at Oxford are from outside the United Kingdom.
Undergraduate programs in experimental psychology, psychology, philosophy, and linguistics look into some of the most important areas of psychological research. There is also abnormal, developmental, and biological psychology to learn about.
Graduate and research students from one of the top colleges for psychology benefit from access to more than 30 concentrations. Harvard has master's and doctoral programs in psychological research, neuroscience, and experimental psychology and neuroscience.
University of Amsterdam
Tracing back to 1632, the UvA houses six psychology research groups within its social and behavioral sciences faculty. UvA has several psychology programs that can be taken in either English or Dutch.
An undergraduate can earn a bachelor's degree in psychology in 36 months. Before research and specialized classes in one of six specializations, students take introductory classes.
In psychology, you can get a master's degree in clinical health, in research, or with a focus on behavioral data science or cultural psychology. Programs for research last for a full year. To get a clinical or specialized master's degree, you have to study for a year.
National University of Singapore
The oldest psychology program in the country is at NUS. In general psychology, undergraduates can get either a Bachelor of Arts or a Bachelor of Science. The curriculum covers the basics of biological, developmental, cognitive, and abnormal psychology, as well as more specialized topics like health psychology.
NUS has two master's degrees in psychology. The clinical psychology degree can be earned in two years by full-time students. The master's program lets students focus on one of six research areas. In 36 months, students can get their degrees. The coursework and research requirements for a doctorate in psychology can take up to 72 months.
University of British Columbia
UBC has been around since 1915 and has campuses in Vancouver and the Okanagan Valley. There are 60 professors in the psychology department at UBC. Each one is an expert in one of eight research areas.
As one of the top colleges for psychology, UBC offers a bachelor of arts in psychology and a bachelor of science in behavioral neuroscience as bachelor's degrees. The first one combines basic classes with more advanced ones. In contrast, the second focuses on the biological basis of behavior and lets you specialize in behavioral neuroscience or cognitive systems.
Graduate students at UBC can choose from seven different areas of focus. Students can also study things from different fields.
University of Melbourne
Psychology is among the more than 100 subjects you can study at UM. It is part of the bachelor of arts, bachelor of science, and bachelor of biomedicine programs.
A biomedical science approach is one of the graduate options in psychology at UM. Applied psychology, educational psychology, and professional psychology are other types of master's degrees in psychology.
UM also offers master's and doctoral degrees in clinical psychology and graduate diplomas in psychology and youth mental health. The Australian Psychology Accreditation Council has given accreditation to all psychology courses.
KU Leuven
There are English, French, Dutch, and Spanish classes at KU Leuven. A master of psychology in theory and research is one option for psychology students who want to study in English.
The Master of Psychology program at KU Leuven combines classes in statistics and research methods with classes that look at different areas of psychology. Learners can choose from courses like health psychology and the neurobiology of psychiatric disorders.
Each student in psychology has to take classes alone and in groups, do interdisciplinary research, write a master's thesis, and do an internship. The internship lasts for 120 days, and students are placed in research labs at KU Leuven or at partner universities around the world.
The University of Hong Kong
At HKU, both the undergraduate and graduate programs in psychology are based on the four research areas of the department. Undergraduates can major in psychology, cognitive science, or neuroscience and choose to minor in human resource management. This is why it's included in the list of top colleges for psychology in the world.
There are specializations for master's degrees in clinical, educational, and general psychology. HKU also gives out doctorates in clinical and educational psychology and research degrees in the same areas.
Nearly 20 research labs at HKU let undergraduate and graduate students do research and participate in studies that are already going on. Faculty members do things to help the community.
Humboldt-Universitat zu Berlin
As one of Germany's 11 Universities of Excellence, HU Berlin offers a 180-credit bachelor's degree in psychology that prepares students for diagnostics, counseling, education, and business careers.
Undergraduate students take classes that teach them the basics of psychology and have the chance to research with 14 faculty members while earning their degrees.
At HU Berlin, you can specialize in neurocognitive psychology, lifespan psychology, clinical psychology, and psychotherapy, or methodology and diagnostics for your master's in psychology. Students can also focus on general psychology and do short or long internships in the field.
University of Zurich
UZH is Switzerland's biggest university, with almost 30,000 students. Most classes and exams for the bachelor's and master's degrees in psychology are given in German at this school.
At UZH, students from one of the top colleges for psychology can get a bachelor's degree in psychology that takes 120 credit hours and can be finished in six semesters. There are four semesters in a master's degree in psychology. Students are prepared for their master's thesis projects through coursework, research seminars, and group projects.
At UZH, both master's and doctoral programs in psychology offer specializations in four research areas. The LIFE program helps doctoral students improve their research and teaching skills through seminars and residency requirements.
Figuring out where to study can be a big help in your decision to pursue psychology. If you have already made your decision, it is important that you also pay attention to your college admissions. You can get help with AdmissionSight in your college admission. With ten years of experience with college admission experts, Admissionsight can help you get into the college of your choice. You can talk to our experts today to get an initial consultation.