The Top Colleges For Psychology On The West Coast
What is psychology, and why is it important?
What exactly is psychology, and what is its importance to society? Psychology looks at how people act and think. It comes from medicine and the scientific method, and it helps us figure out how the mind works. Those who graduate from the top colleges for psychology can help solve the mysteries of the brain and improve communities' mental health through research and observation.
Psychology gives us new ways to look at how people grow and change, and it's not just about how they change physically. Students in this field look at the following:
How the body and brain develop physically and how they work together.
The role that the environment plays in how people grow and act.
What causes mental illness and how to treat it
We don't know much about how people act or how their brains work. The more we learn about how human brains work, the more we can learn about how other animals and plants think and feel. Psychology is also helping in other fields, like artificial intelligence and cognitive science.
Learning how brains process data, react to stimuli, and take in information can help us make machines that work well and act like people. We might even be able to break down the last barrier between people and machines.
The field is important because it helps us figure out "what makes people tick." Studying psychology can teach you more about how people deal with everyday problems.
Different branches of Psychology
Social Psychology
Social psychology is a branch of psychology that looks at how people think, feel, and believe to determine how and why they act in social situations. Most people think of counseling when they think of social psychology. A social psychologist is interested in all parts of a person's relationships with others and looks for ways to improve those relationships. This could include counseling for one person, a group, or a married couple.
Marriage counseling can sometimes be done one-on-one and then as a whole group. A social psychologist might look at how a person thinks about something. The psychologist will try to figure out where these thoughts and feelings are coming from and use behavioral theories to help the person deal with the situation healthily. All of these can be learned from the top colleges for psychology in the country.
Abnormal and Clinical Psychology
Clinical psychology is one of the many branches of psychology that focuses on helping people and their families with their mental and behavioral health over time. For clinical psychologists to be able to help, they need to understand how people act when they shouldn't. Abnormal psychology is the part of psychology that looks at behaviors that aren't normal.
Both clinical and abnormal psychology use tests to determine how healthy a person's mind is and if they need help. The word "abnormal" refers to a wide range of disorders in a clinical setting. You can think of abnormal behavior as one that gets in the way of your life or someone else's. It is a way of acting that goes against what most people do. This can include depression, bulimia, schizophrenia, obsessive-compulsive disorder (OCD), anxiety disorders, and post-traumatic stress disorders.
When treating abnormal behaviors, clinical psychologists will use the same kinds of steps. Interviews, observations, and medical exams are used to start the assessment process. It could also include tests that compare to the norm. Norm-referenced tests are standardized, meaning they are graded the same way no matter where the test is given or who gives it. It has been shown that norm-referenced tests are good at determining what is wrong.
Educational Psychology
Educational psychology tries to improve how students learn and how well they do in school. This is a large area of psychology that looks at many different parts of education. Those who study at the top colleges for psychology try to find and study different ways of learning that can help them figure out how people learn and remember things.
Education psychologists use theories about how people grow and change to explain how students of different ages learn. The schools are where most educational psychologists work. But this branch can also help people in other ways that involve learning, like at work, with chores at home, or with people with special needs.
Educational psychologists create lessons based on what they know about how people learn. An educational psychologist might help students with their careers, schoolwork, or personal lives. They might also come up with and give standardized tests. Standardized tests are a way to test that is based on being consistent.
An educational psychologist may work with a speech therapist or someone who studies human communication, development, and disorders to give a patient the best care possible. Educational psychologists also use their skills to help evaluate students with special needs and give them the help they need.
Forensic Psychology
Forensic psychology is a branch of psychology that combines psychology with questions about law and the legal system. People have the wrong idea about what forensic psychology is all about because of a lot of TV shows. This branch is very helpful to law enforcement agencies, but people have the wrong idea about what it is all about.
Those who study at the top colleges for psychology as forensic psychologists mostly perform psychological evaluations on people who have been in trouble with the law. Forensic psychologists need to know both psychology and the law to do this. A forensic psychologist may also evaluate threats in schools, determine who gets custody of a child, and determine if a criminal is competent.
What are the best psychology schools on the west coast?
San Diego State University
San Diego State University was founded in 1897. It is a large public research university that gives its more than 35,000 students life-changing experiences. As such, it is considered one of the best psychology schools in the West. The university is known for its transformative research, international experiences, sustainability and entrepreneurship programs, internships and mentoring, and wide range of student life and leadership opportunities.
SDSU is a leader in higher education on a national level. It is committed to excellence and known for its work to promote diversity and inclusion. SDSU has more federal research funding than any other California State University (CSU), has been a Hispanic-Serving Institution (HSI) for a long time, and is on Kumeyaay land.
The Department of Psychology at San Diego State University gives students a chance to learn and do research in a wide range of settings, such as a school, a courtroom, a hospice, and a hospital. Students are strongly encouraged to participate in the research during their second year. Students can meet people interested in the same things through Psi Chi and Psychology Club activities. There are three statistics labs on campus, and you can also use facilities like the San Diego Zoo and Children's Hospital, which are not on campus.
Portland State University
Portland State University is a public school that opened in 1946. The downtown area of Portland is where Portland State University is. Students at the university can live in various places, and the campus is home to more than 100 student groups and clubs.
Some famous people who went to Portland State University are Carolyn Davidson, who designed the Nike logo; Ime Udoka, who used to play in the NBA; and Mike Richardson, who runs Dark Horse Comics.
People know Portland State University for its research and work in the community. Psychology students don't just learn in the classroom; they can also use what they've learned in real-life situations while being supervised by a teacher. Students can network and use what they've learned outside of community-based learning classes by doing internships.
Industrial Psychology, Community Psychology, and Cognitive Psychology are all things that students can look into. Applied Developmental Psychology, Industrial and Organizational Psychology, and Applied Social and Community Psychology are the main topics of the university's graduate programs.
University of Southern California
The University of Southern California is a private school that opened in 1880. The University Park campus is the main campus of the University of Southern California. It is in the Downtown Arts and Education Corridor of Los Angeles. USC has campuses all over Southern California, as well as in Sacramento, California, and Washington, DC. It also has campuses in LA. Students can join more than 1,000 groups on campus, from religious groups to sports clubs.
The psychology program at the University of Southern California tries to understand some of the most complicated things about people. Students in the Department of Psychology at USC are taught by scholars who are known all over the world. Psychology majors can join the Psi Chi Honors Society or the honors program at their university.
What makes USC one of the top colleges for psychology is that their program also allows students to research, intern, or study abroad. You can get an MS in Applied Psychology through an online or full-time program at a campus. Students interested in the university's doctoral program can choose from five areas of specialization: Social Psychology, Clinical Science, and Developmental Psychology.
Arizona State University-Tempe
Arizona State University was founded in 1885 and is a public school. Arizona State University has one of the largest numbers of first-year students in the country. It also offers its students a wide range of academic and extracurricular options. Together, the campuses in Tempe and three other places in the Phoenix area offer more than 500 clubs and organizations and more than 300 undergraduate academic programs.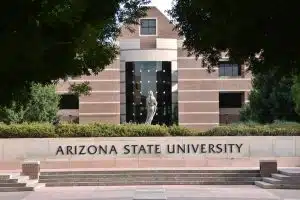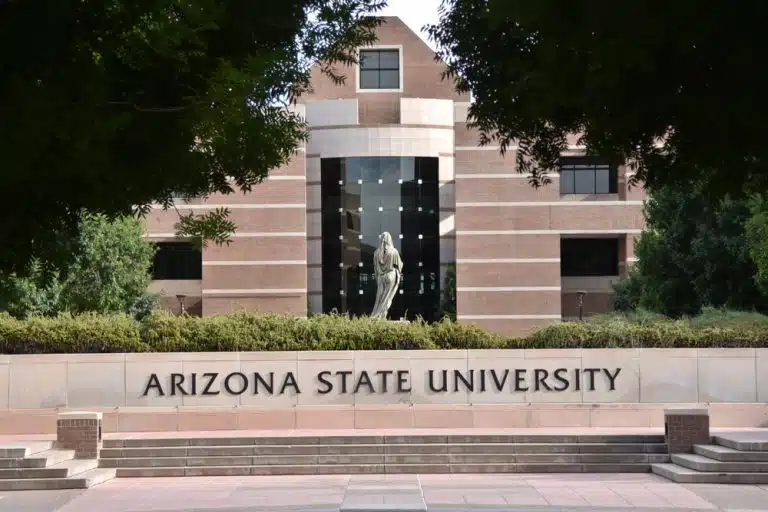 At Arizona State University, psychology students work with professors and other students to study the human brain and how people act. Students learn about different things, like statistics and how to do research. Students can learn outside of the classroom in over 40 research facilities that are up to date.
Psychology majors can get experience in their focus areas through internships at several places. There is also an honors program, and you can join Psi Chi. During their time at ASU, students can get help choosing a career path from experienced advisors.
University of Idaho
The University of Idaho is a public school that opened in 1889. The University of Idaho is in the city of Moscow, which is in the northwest part of the state. Undergraduates in Idaho can choose from many majors in eight colleges, and graduate students can earn degrees in more than 80 master's programs, including business, law, engineering, and education.
Students can join more than 200 groups, play club or intramural sports, or explore the city when not in class. In Moscow, movie theaters, cafes, restaurants, and the Lionel Hampton Jazz Festival last for four days.
At the University of Idaho, psychology students take a wide range of classes, such as personality, biological processes, and clinical psychology. In addition to these courses, students also study more specialized topics that are related to the careers they want to have.
Another reason why they are considered one of the top colleges for psychology is that they have many internship and research opportunities for students, and they are encouraged to take advantage of them. Experimental psychology focusing on human factors can lead to a master's or doctoral degree. Most graduate students can find internships and jobs in human factors in business.
Now that you know where to study psychology, the next thing you should think about is your college admissions. To ensure that you get into the college you want, you can get help with AdmissionSight. With ten years of experience with college admission experts, Admissionsight can help you get into the college of your choice. You can talk to our experts today to get an initial consultation.