Exploring the Top Electrical Engineering Schools Outside of the US
Electrical engineering is a dynamic and ever-evolving field that plays a pivotal role in powering modern societies and advancing technology. While the United States is home to many prestigious electrical engineering institutions, numerous schools outside of the US are equally renowned for their cutting-edge research, outstanding faculty, and top-tier education in this domain. Let's delve into some of the leading electrical engineering schools from around the globe, setting benchmarks for excellence and innovation.
Understanding Electrical Engineering as a Discipline
A firm understanding of electrical engineering as a discipline is instrumental to the optimal selection of an electrical engineering school. This multifaceted career demands both a breadth and depth of knowledge, spanning numerous subsections of the electrical field.
The Importance of Electrical Engineering
At its core, electrical engineering involves examining and applying electricity, electronics, and electromagnetism. This discipline plays a pivotal role in developing and maintaining systems ranging from massive power grids to minuscule computer chips. Without the work of qualified electrical engineers, our technological landscape would be vastly different.
Electrical engineers are essential innovators and problem-solvers in our digitized age. They design, manufacture, and maintain electronic systems that impact every sector of society. Without these experts, our everyday experiences with technologies we take for granted would be virtually impossible.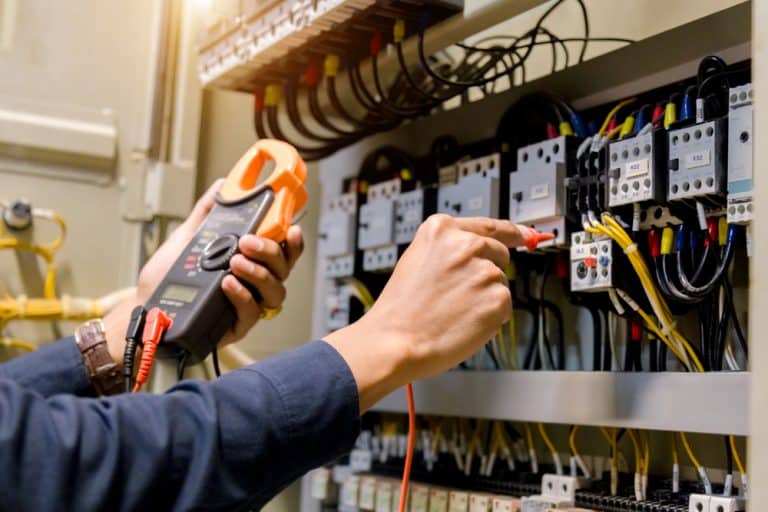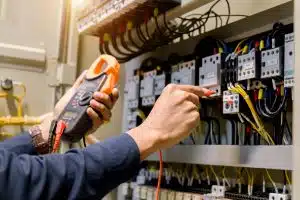 For example, consider the advancements in renewable energy. Electrical engineers have played a crucial role in developing efficient solar panels, wind turbines, and energy storage systems. Their expertise has helped revolutionize the way we generate and consume electricity, leading to a more sustainable future.
Furthermore, electrical engineers are at the forefront of cutting-edge technologies such as artificial intelligence, robotics, and autonomous vehicles. They are responsible for designing the intricate circuitry and control systems that enable these technologies to function reliably and safely.
Key Areas of Specialization in Electrical Engineering
Electrical engineering is a broad field with vast areas of specialization. These specializations often reflect the rapidly evolving technology industry and range from communications systems to control systems and power systems to microelectronics.
One area of specialization within electrical engineering is communications systems. Electrical engineers specializing in this field work on developing and improving communication technologies such as wireless networks, satellite systems, and fiber-optic cables. They ensure that data is transmitted efficiently and securely, enabling seamless communication across the globe.
Another area of specialization is control systems. Electrical engineers in this field focus on designing and implementing systems that regulate and control various processes. This can include anything from automated manufacturing systems to advanced robotics. Control systems engineers play a crucial role in optimizing efficiency, safety, and reliability in industrial and commercial settings.
Power systems is yet another important specialization within electrical engineering. Engineers in this field work on designing, operating, and maintaining electrical power generation, transmission, and distribution systems. They ensure that electricity is delivered reliably and efficiently to homes, businesses, and industries, playing a critical role in powering our modern society.
Microelectronics is a rapidly growing field within electrical engineering. It involves the design and fabrication of small electronic components and integrated circuits. Microelectronics engineers contribute to the development of advanced computing systems, smartphones, medical devices, and much more. Their work pushes the boundaries of what is possible in terms of miniaturization and performance.
Each area of specialization requires unique knowledge and applied skills, demanding diverse training approaches from educational institutions. For prospective students, understanding these subsets can greatly assist in choosing a school that aligns with their specific interests and career goals.
Criteria for Evaluating Top Electrical Engineering Schools
Several key criteria should be considered when selecting a top-tier electrical engineering institution. These include the institution's academic reputation and rankings, its faculty's level of expertise and available research opportunities, as well as the facilities and resources on offer.
Choosing the right electrical engineering school is crucial to shaping a student's future career. By thoroughly evaluating these criteria, prospective students can ensure they make an informed choice that aligns with their educational and professional goals.
Academic Reputation and Rankings
Academic reputation and rankings are strong indicators of an institution's quality. These measurements often reflect the robustness of a school's curriculum, the caliber of its faculty, and the standard of research generated by both faculty and students.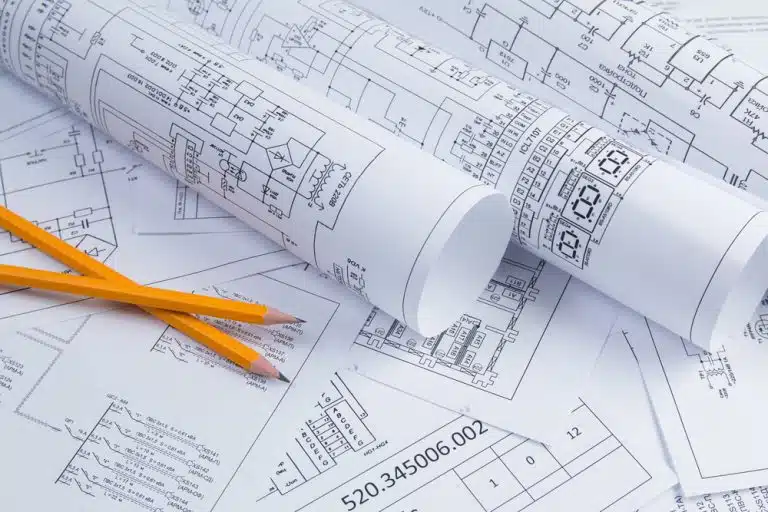 Prospective students should consider the reputation of the electrical engineering program within the broader academic community. A school with a strong reputation is more likely to attract top-tier faculty and students, fostering an environment of intellectual growth and collaboration.
Rankings and accreditation are usually given by credible education organizations and accreditation bodies, making them reliable gateways to judge the quality of education at a particular institution. For valuable insights, students can refer to reputable ranking systems such as the U.S. News & World Report, QS World University Rankings, and Times Higher Education World University Rankings.
Faculty Expertise and Research Opportunities
In addition, the expertise and qualifications of the faculty are significant factors on the path to a successful electrical engineering education. Top institutions often boast faculty members who are leading researchers and practitioners in their respective fields, providing invaluable insight into the real-world applications of theoretical principles.
Prospective students should explore the faculty's research interests and publications to better understand their expertise. This information can be found on the institution's website or by reaching out to current students or alumni.
Equally as important are the research opportunities available to students. A school's commitment to significant research funding reflects its commitment to academic innovation and affords students hands-on learning and discovery opportunities that better prepare them for their future careers.
Research opportunities can range from participating in faculty-led projects to securing internships at renowned research institutions or industry partners. These experiences allow students to apply their knowledge in practical settings, develop critical thinking skills, and contribute to cutting-edge advancements in the field of electrical engineering.
Facilities and Resources
The quality and availability of facilities and resources is another vital consideration. State-of-the-art laboratories, access to the latest technologies, and substantial library resources are important aspects of a top-quality education in electrical engineering.
Prospective students should inquire about the institution's infrastructure and technological resources investment. Advanced laboratories equipped with industry-standard equipment enable students to gain hands-on experience and conduct experiments that simulate real-world scenarios.
Furthermore, access to a well-stocked library with a wide range of electrical engineering resources, including books, journals, and online databases, is essential for comprehensive research and academic growth. A robust library system ensures that students have the necessary resources to delve deeper into their areas of interest and stay up-to-date with the latest advancements in the field.
Through practical learning experiences in labs and through the use of up-to-date technological tools, students can consolidate their classroom learning and better understand the real-world implications of their study. The availability of these facilities and resources contributes to a well-rounded education that prepares students for the challenges and opportunities they will encounter in their careers.
Overview of Top Electrical Engineering Schools in Europe
When it comes to pursuing a degree in electrical engineering, Europe offers many exceptional institutions renowned for their academic excellence and cutting-edge research. The United Kingdom, Germany, France, and Switzerland stand out as countries with top-tier electrical engineering schools.
Spotlight on the United Kingdom's Leading Institutions
The United Kingdom is home to several top-tier electrical engineering schools recognized globally for their contributions to innovative research, quality faculty, and an abundance of resources. These institutions provide students with a comprehensive education combining theoretical knowledge and practical skills.
One of the leading electrical engineering schools in the United Kingdom is the University of Cambridge. Known for its rich history and academic prestige, Cambridge offers a rigorous curriculum covering various electrical engineering disciplines. Students have access to state-of-the-art laboratories and facilities, allowing them to conduct groundbreaking research and gain hands-on experience.
Another renowned institution in the United Kingdom is Imperial College London. With its strong emphasis on research and innovation, Imperial College London attracts some of the brightest minds in the field of electrical engineering. The university collaborates closely with industry partners, providing students with valuable industry exposure and opportunities for internships and placements.
Imperial College London is a distinguished public institution that was established in the year 1907. Up until 2007, it operated as a college under the University of London. However, in 2007, it transitioned into an independent university. The university boasts multiple campuses located in and around London, all of which are geared towards science-focused education and research. The primary campus is situated in South Kensington, a part of Central London renowned for housing prestigious institutions such as the Natural History Museum and various cultural and educational landmarks.
Within the United Kingdom, research at Imperial College London is organized into five key areas: circuits and systems, control and power, optical and semiconductor devices, communications and signal processing, as well as intelligent systems and networks.
Imperial College London underscores the importance of collaborative research across diverse disciplines. Examples of this collaboration include the Imperial Centre for Quantum Engineering, Science, and Technology, as well as the KIOS Research and Innovation Centre of Excellence. Additionally, the university plays a significant role in the development of I-X, Imperial's flagship interdisciplinary initiative in the fields of artificial intelligence, machine learning, and data sciences. It also actively participates in established multi-faculty institutes such as the Hamlyn Centre and the Energy Futures Lab.
Moreover, the origin of the University of Oxford remains shrouded in antiquity, with its roots dating back to at least 1096. Comprising a central university, 38 colleges, and six Permanent Private Halls, which are typically smaller in size and offer a more limited range of subjects, the institution has a rich history. A testament to its commitment to education, the University of Oxford has established over 900 scholarships for graduate students. These scholarships are made available through the University itself, its academic departments, colleges, as well as numerous external organizations.
Internationally renowned, the University of Oxford's Department of Engineering Science is distinguished for its extensive research encompassing all major engineering disciplines, as well as emerging fields like biomedical engineering, energy, and environmental studies. At the core of one of the world's leading electrical engineering schools lies the philosophy of leveraging cutting-edge science to innovate new technologies, bridging theory and experimentation.
Specifically, the University of Oxford's department dedicated to electrical and opto-electronic engineering underscores its commitment to optical research. Various research groups within this department are actively engaged in a multitude of optical topics. These areas of focus include optical communications, dynamic optics and photonics, microelectronic circuits and analog devices, electrical power, communications, nanoscience, and scanning optical microscopy.
Germany's Renowned Engineering Schools
Similarly, Germany's world-class engineering schools have a history of producing thoughtful, well-rounded engineers who are leaders in their respective fields. The country's commitment to technological advancement and engineering excellence is reflected in its educational institutions.
One notable institution in Germany is the Technical University of Munich. With its strong focus on interdisciplinary research and cutting-edge technology, the university offers students a unique learning experience. The electrical engineering program at the Technical University of Munich equips students with the skills and knowledge necessary to tackle complex engineering challenges in various industries.
Another prestigious institution in Germany is the Karlsruhe Institute of Technology. Known for its strong research-oriented approach, the institute provides students with a solid foundation in electrical engineering principles. The curriculum emphasizes practical applications and encourages students to develop innovative solutions to real-world problems.
Noteworthy Schools in France and Switzerland
France and Switzerland also offer high-caliber programs geared towards rigorous academic study and the application of learned principles in real-world settings. These countries have a long-standing tradition of excellence in engineering education.
The École Polytechnique is renowned for its comprehensive electrical engineering program in France. The school combines theoretical coursework with hands-on projects, enabling students to develop a deep understanding of electrical engineering principles and their practical applications.
Switzerland's ETH Zurich is another prominent institution in the field of electrical engineering. The university's strong emphasis on research and innovation attracts students from around the world. ETH Zurich's electrical engineering program equips students with the skills necessary to tackle complex engineering challenges and fosters a collaborative environment that encourages interdisciplinary collaboration.
In all, Europe offers a wide array of top electrical engineering schools that provide students with exceptional educational opportunities. Whether it's the United Kingdom's prestigious institutions, Germany's commitment to engineering excellence, or the academic rigor of France and Switzerland, aspiring electrical engineers have a multitude of options to choose from to pursue their passion and embark on a successful career in the field.
Asia's Contribution to Electrical Engineering Education
Asia has made significant contributions to the field of electrical engineering education, with several countries in the region emerging as leaders in this field. Let's take a closer look at some of these countries and their top engineering schools.
The National University of Singapore (NUS) provides a distinctive educational experience with an Asian and global perspective, dedicated to unlocking students' full potential and equipping them for the challenges of the future. NUS is also known for its broad-based research excellence, making it a prominent institution in the field of electrical engineering worldwide, particularly outside of the United States.
NUS offers a diverse array of international programs that underscore the global orientation of its education. Participants in these programs, which vary in duration, gain invaluable insights into a wide spectrum of economic realities and challenges. Moreover, they have the opportunity to immerse themselves in the daily lives, work environments, and cultures of people from around the world.
The university's programs are built upon a strong foundation in science and engineering while remaining highly adaptable, providing a broad spectrum of educational opportunities. This flexibility allows students to tailor their academic journey to align with their individual career aspirations. NUS prides itself on offering a unique blend of education, business, and research prospects, characterized by their depth and diversity. This diversity empowers students to structure their educational path in accordance with their future professional goals.
Japan's commitment to research and development has led to groundbreaking discoveries and advancements in electrical engineering. The country's engineering r.
If you need help putting the finishing touches on your college applications,  at AdmissionSight, we have over 10 years of experience guiding students through the competitive admissions process.
AdmissionSight can help you put your best foot forward when applying to college this fall. Contact us today for more information on our services.