The Tufts vs Brandeis: A Comprehensive Look
Choosing the right university can be a daunting task, especially when you have so many excellent options to choose from. Two highly-ranked universities worth considering are Tufts and Brandeis. Both these institutions have a long-standing history of academic excellence, well-equipped facilities, and coveted faculty members. As a prospective student, it is important to analyze and compare various aspects of these universities to determine the one that is the best fit for you. In this article, we'll discuss a detailed comparison of Tufts University vs Brandeis University in terms of location, academic programs, admission requirements, alumni network, financial aid, campus safety, and much more.
Location and Campus Comparison: Tufts vs Brandeis
Tufts University has two main campuses in the Boston metropolitan area, one in Medford/Somerville and the other in Boston. Both campuses are nestled in diverse, thriving communities and offer numerous cultural, social, and entertainment opportunities for students. In contrast, Brandeis University is located in the suburbs of Waltham, Massachusetts, about 10 miles outside of Boston. Despite its distance from the city, Brandeis boasts a beautiful, 235-acre campus with green spaces, academic buildings, and residence halls, making it an ideal location for students who prefer the quieter suburban environment.
One of the advantages of Tufts' location is its proximity to Boston, which is a hub for innovation and entrepreneurship. Many Tufts students take advantage of the city's resources by participating in internships, attending networking events, and exploring career opportunities. Additionally, Tufts has a strong relationship with the city of Somerville, which is home to many Tufts students and alumni. The university has partnered with the city to create initiatives that benefit both the university and the community, such as the Tufts-Somerville Community Bike Path.
Brandeis, on the other hand, is located near several other colleges and universities, including Bentley University and Boston College. This creates a unique opportunity for students to take classes at other institutions and expand their academic horizons. Brandeis also has a strong commitment to social justice and activism, which is reflected in its location. The university is situated near several non-profit organizations and advocacy groups, providing students with opportunities to get involved in social causes and make a difference in their community.
Academic Programs: How Do Tufts and Brandeis Compare?
Tufts and Brandeis both offer a wide range of academic programs across various disciplines. Tufts has ten schools and colleges that provide undergraduate, graduate, and professional degree options. Brandeis also has a similar number of schools and colleges, including a graduate school and a professional school, providing students with an array of academic offerings.
Both Tufts and Brandeis are known for having exceptional programs in the fields of science, technology, engineering, and mathematics (STEM), as well as humanities, arts, and social science. Students who are interested in interdisciplinary studies can pursue unique programs such as "Biopsychology," "Engineering Psychology," and "Environmental Studies."
One of the key differences between Tufts and Brandeis is their approach to education. Tufts emphasizes a liberal arts education, encouraging students to explore a wide range of subjects and develop critical thinking skills. Brandeis, on the other hand, has a strong focus on social justice and encourages students to engage in community service and activism.
Another difference between the two universities is their location. Tufts is located in Medford, Massachusetts, just outside of Boston, while Brandeis is located in Waltham, Massachusetts, a suburb of Boston. This difference in location can impact the types of opportunities available to students, such as internships and research opportunities.
Tufts vs Brandeis: Admission Requirements
The admission requirements of Tufts and Brandeis are highly competitive. To be considered for admission, undergraduate applicants must provide standardized test scores, high school transcripts, teacher recommendations, and personal essays. Additionally, universities look for students with a diverse range of talents and experiences, so extracurricular activities, work experience, and community involvement can also play a role in the selection process.
Furthermore, both universities require specific prerequisite courses for some of their programs. For example, Tufts requires students applying to their engineering program to have completed four years of mathematics, including calculus, and physics courses, while Brandeis requires students applying to the business program to have completed courses in statistics and microeconomics. Prospective students should research the particular requirements for their intended program of study before applying.
It is important to note that Tufts and Brandeis also consider demonstrated interest in the university as a factor in the admissions process. This can include attending information sessions, visiting the campus, and communicating with admissions representatives. Students who show a strong interest in the university may have an advantage over those who do not.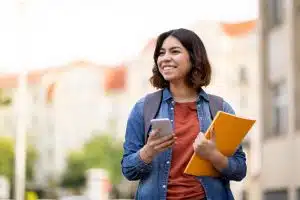 Finally, both Tufts and Brandeis offer early decision and early action options for applicants. Early decision is a binding agreement, meaning that if a student is accepted, they must attend the university. Early action is non-binding, allowing students to apply to multiple universities and make a decision later. However, early decision and early action deadlines are typically earlier than regular decision deadlines, so students should plan accordingly.
Tufts vs Brandeis: Student Life
Both Tufts and Brandeis are known for having vibrant student life scenes with plenty of extracurricular opportunities. Students at Tufts can join various organizations, including over 300 student clubs and organizations that cover a broad range of interests ranging from cultural celebrations to environmental advocacy. Brandeis students can also get involved in a variety of groups, including about 250 clubs and organizations covering areas such as academic interests, arts and culture, community service, and many more.
Moreover, both universities have exceptional recreational facilities that offer students opportunities to engage in physical activities like sports, fitness, and outdoor adventures. Brandeis boasts a state-of-the-art athletic and recreation center, which houses sports courts, fitness spaces, and a swimming pool. Similarly, Tufts offers its students with robust recreational facilities, which include a fitness center, sports courts, and a variety of athletic programs.
Aside from the numerous clubs and organizations, Tufts and Brandeis also offer students opportunities to participate in various events and activities that promote socialization and community building. For instance, Tufts hosts an annual Spring Fling, which is a day-long festival featuring live music, food, and games. Brandeis, on the other hand, has a tradition of hosting cultural events that celebrate diversity and inclusivity, such as the Festival of the Arts and the Festival of Lights.
Furthermore, both universities have established programs that encourage students to engage in community service and volunteer work. Tufts has the Tisch College of Civic Life, which offers students opportunities to participate in community-based research, service learning, and social entrepreneurship. Brandeis, on the other hand, has the Waltham Group, which is a student-led organization that coordinates various community service projects in the local area.
Faculty and Staff: The Differences Between the Two Universities' Teaching Staffs
The teaching faculty at both Tufts and Brandeis are renowned for their expertise and commitment to academic excellence. Tufts employs close to 1400 faculty members, 95% of whom hold a terminal degree in their respective fields, ensuring the highest level of education and training for students. Brandeis, on the other hand, has a total of around 650 instructional faculty members, all of whom are ranked as full-time or part-time faculty members according to the requirements of their respective schools.
Furthermore, both universities have gained a reputation for employing outstanding teachers who are dedicated to ensuring the success of their students. Professors at both universities are known to be experts in their fields, exhibiting high levels of scholarship and excellence, as well as being engaging and inspiring in their teaching styles.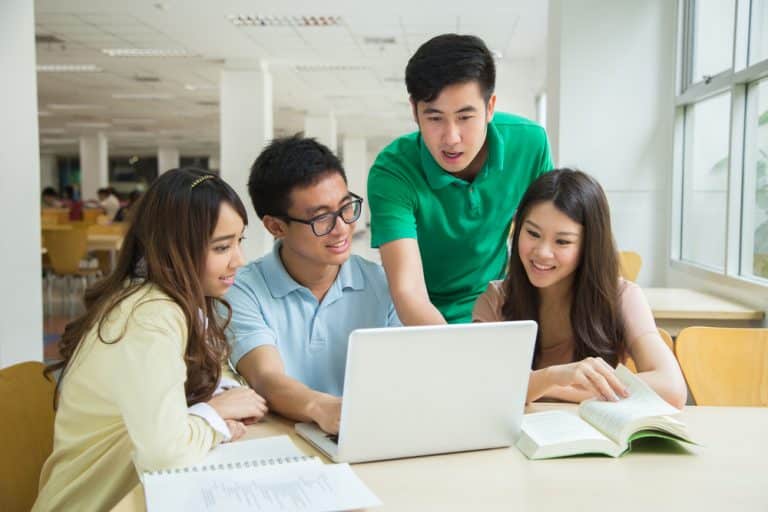 Despite the similarities in the quality of teaching staff, there are some differences in the composition of the faculties at Tufts and Brandeis. Tufts has a larger number of faculty members, which allows for a wider range of courses and research opportunities for students. Brandeis, on the other hand, has a smaller faculty-to-student ratio, which can lead to more personalized attention and mentorship for students. Additionally, Tufts has a higher percentage of tenured faculty members, while Brandeis has a higher percentage of adjunct and visiting faculty members, who bring unique perspectives and experiences to the classroom.
Tufts vs Brandeis: Research Opportunities
Both Tufts and Brandeis provide ample opportunities for students to pursue research projects and develop their skills. Tufts has a well-equipped research infrastructure that supports groundbreaking research in disciplines ranging from medical research to humanities. The university provides research grants, fellowships, and other resources to support student research projects. Likewise, Brandeis offers a variety of research opportunities for students, including the Research Excellence Initiative (REI), which provides grants for research projects in science, social science, and humanities.
However, there are some differences between the research opportunities offered by the two universities. Tufts has a strong focus on interdisciplinary research, encouraging students to collaborate across different fields of study. On the other hand, Brandeis has a reputation for research in social justice and public policy, with many opportunities for students to engage in community-based research projects. Ultimately, the choice between the two universities will depend on the individual student's research interests and goals.
Alumni Network: Comparing the Impact of Graduates from Tufts and Brandeis
The alumni networks of both Tufts and Brandeis are vast and influential. Tufts has produced notable alumni across various industries, including Pete Buttigieg, the United States Secretary of Transportation, and Dan Brown, a famous author. Brandeis alumni, on the other hand, include Nobel laureates like Michael Rosbash and Jeffrey Hall, business magnates like Steve Grossman, and leaders in academia like Roy Glauber. The influence and impact of these alumni networks can be a considerable advantage for students as it can provide valuable networking opportunities and career advancement prospects.
However, it is important to note that the impact of alumni networks goes beyond just career opportunities. Both Tufts and Brandeis alumni networks have a strong culture of giving back to their respective communities. Tufts alumni, for example, have established various scholarship programs and community outreach initiatives, while Brandeis alumni have contributed significantly to research and development in various fields. This culture of giving back not only benefits the communities but also fosters a sense of pride and belonging among the alumni, creating a strong bond that lasts beyond graduation.
Tufts vs Brandeis: Cost of Attendance
Tuition and fees at both Tufts and Brandeis can be substantial. For the 2021-2022 academic year, Brandeis tuition and fees are $59,894, whereas Tufts tuition and fees are $59,240. Both universities offer a valuable education, but prospective students should carefully consider the costs when making their decision.
It is important to note that the cost of attendance goes beyond just tuition and fees. Students should also consider the cost of room and board, textbooks, transportation, and personal expenses. At Tufts, the estimated cost of attendance for the 2021-2022 academic year is $78,320, while at Brandeis it is $78,790. However, both universities offer financial aid and scholarships to help offset these costs for eligible students. It is recommended that students research and apply for these opportunities to help make their education more affordable.
Financial Aid Comparison: Which University Offers Better Financial Support for Students?
Both universities are committed to making education accessible to all students, no matter their financial background. Tufts and Brandeis both offer need-based and merit-based financial aid options, including scholarships, grants, and loans. Tufts provides over $50 million in financial aid each year, while Brandeis offers more than $71 million in scholarship and grant aid to undergraduate students.
However, it is important to note that the types of financial aid offered by each university may differ. Tufts, for example, offers a work-study program that allows students to earn money while gaining valuable work experience. Brandeis, on the other hand, offers a program called "The Right to Succeed," which provides additional financial support to students who may face unexpected financial hardships during their time at the university.
Internship Opportunities: A Look at How Brands such as Google, Facebook, etc., Recruit Students from Both Universities
Both Tufts and Brandeis are located in close proximity to some of the most substantial companies in the United States, making them attractive options for students seeking internship opportunities. Tufts students have the opportunity to intern at organizations such as Google, Facebook, and Pfizer, while Brandeis students have interned at companies like TripAdvisor, Dell, and NBC Universal.
In addition to these well-known companies, both Tufts and Brandeis also offer internship opportunities with smaller, local businesses. These internships provide students with the chance to gain hands-on experience in a more intimate setting, while also contributing to the growth of the local economy. Some examples of these smaller businesses include Boston-based startups like HubSpot and Wayfair, as well as non-profit organizations like the Greater Boston Food Bank and the Massachusetts Immigrant and Refugee Advocacy Coalition.
Tufts vs Brandeis: Leadership Opportunities
Both Tufts and Brandeis encourage student leadership and offer opportunities to develop leadership skills. Tufts provides ample opportunities for students to get involved in leadership positions through its clubs and organizations, Greek life, community outreach programs, and student government association. Brandeis offers a similarly diverse set of leadership opportunities, including positions such as resident advisors, orientation leaders, and community service leaders.
However, there are some differences in the types of leadership opportunities offered by each university. Tufts has a strong emphasis on entrepreneurship and innovation, with programs such as the Tufts Entrepreneurial Leadership Studies Program and the Tufts $100k New Ventures Competition. These programs provide students with the chance to develop their leadership skills in a business context and gain experience in starting and running their own ventures.
On the other hand, Brandeis has a strong focus on social justice and activism, with opportunities such as the Brandeis Social Justice Leadership Project and the Brandeis Pluralism Alliance. These programs allow students to develop their leadership skills in the context of promoting social change and advocating for marginalized communities.
Study Abroad Programs: A Comparison of the Study Abroad Options Available at Both Universities
Both Tufts and Brandeis offer a range of study abroad opportunities to their students. Tufts has a robust study abroad program, with options in Africa, Asia, Europe, Latin America, the Middle East, and Oceania. The university has several partnerships with other schools, which allows Tufts students to spend a semester or academic year studying at a foreign institution. Brandeis, too, offers numerous study abroad programs in over 60 countries. The University's program, known as "Brandeis in the World," offers exciting opportunities for students to immerse themselves in a new culture and learn from a new educational environment.
One of the unique features of Tufts' study abroad program is its emphasis on language immersion. The university offers language-specific programs in countries where the language is spoken, allowing students to fully immerse themselves in the language and culture. Brandeis, on the other hand, offers a variety of programs that focus on community service and social justice. These programs allow students to engage with local communities and make a positive impact while studying abroad.
Both universities also offer financial aid and scholarships to help students cover the costs of studying abroad. Tufts has a dedicated study abroad office that provides resources and support to students throughout the application and preparation process. Brandeis has a similar office, as well as a network of alumni who can offer advice and guidance to students interested in studying abroad. Overall, both universities offer excellent study abroad programs that provide students with unique opportunities to learn and grow both academically and personally.
Tufts vs Brandeis: Athletics Programs
Both Tufts and Brandeis offer students the opportunity to participate in a variety of varsity and club-level sports. Tufts has a robust and competitive athletics program with a range of varsity sports such as basketball, baseball, football, and soccer, as well as several club sports options. Additionally, Tufts has extensive athletic facilities, including a field house, fitness center, and sports fields. Brandeis, also, has an impressive athletics program, with varsity sports such as basketball, cross-country, soccer, and swimming, also providing its students with club sports opportunities. The University boasts a new Athletics Complex, which was completed in 2019, providing top-of-the-line sports facilities to students.
Career Services Offerings: Comparing the Resources Available to Help Graduates Find Jobs after Graduating from either University.
Tufts and Brandeis are both dedicated to helping students achieve their career aspirations. Both universities provide students with opportunities to connect with alumni and industry professionals, as well as resume help, interview preparation, and job search assistance. Additionally, both universities host career fairs and other events that facilitate students' networking with potential employers.
Tufts has a dedicated career services office and offers resources such as a comprehensive online career portal, career counseling, and job resources. Similarly, Brandeis provides its students with resources such as career advising, resume reviews, and access to job and internship postings through its Hiatt Career Center.
Tufts vs Brandeis: Campus Safety Comparison
Both Tufts and Brandeis are committed to ensuring the safety of their students. Tufts has a robust public safety department that provides 24/7 campus-wide coverage, including emergency response, police services, and crime prevention. Students can also take advantage of the blue safety lights, which are strategically located throughout the campus to connect students with 24-hour dispatchers with the touch of a button in case of an emergency. Brandeis, too, has a dedicated public safety department that provides services ranging from patrolling the university's grounds to responding to emergency situations. The safety measures at both universities have been successful in ensuring the safety of students, faculty, and staff.
Conclusion
In conclusion, choosing between Tufts and Brandeis may not be an easy decision, but it is equally exhilarating. Both institutions have remarkable academic programs, world-class faculty, vibrant student lives, and extensive alumni networks. Considering this exhaustive comparison of the two universities allows for a deeper understanding of Tufts and Brandeis, including their similarities and differences. Regardless of which you choose, they are both outstanding universities committed to providing students with excellent educational experiences.
If you're set on getting into a world-class college but aren't sure how to make it happen, we can help! AdmissionSight is a leading college entrance expert with over a decade of experience helping students just like you get into the schools of their dreams.
At AdmissionSight, we focus on offering a wide range of services, all aimed at helping students perfect their applications to catch the attention of admissions officers. Contact us today to schedule a free consultation and learn more about what we offer.