The Ultimate Guide to Acing Your Vanderbilt Interview
Vanderbilt University, nestled in the vibrant city of Nashville, Tennessee, is a prestigious private research institution renowned for its rigorous academic programs, innovative research, and vibrant campus life. A Vanderbilt interview with an alumni member is conducted for select applicants as an optional part of the admissions process.
The Vanderbilt interview provides a unique opportunity for prospective students to connect personally with the university and demonstrate their potential to thrive within the campus community.
This guide aims to provide you with essential tips and tricks for acing your Vanderbilt interview, ensuring you make a lasting impression and stand out among the competitive pool of prospective college students.
How Do You Get an Interview with Vanderbilt?
Vanderbilt University, an esteemed institution recognized for its exceptional academic programs and lively campus environment, allows first-year applicants to participate in an optional informational interview facilitated by its alumni.
Vanderbilt University alumni offer informational interviews for first-year applicants through the Commodore Recruitment Programs (CoRPs). These interviews serve a dual purpose: they enable students to assess their compatibility with Vanderbilt University and provide insight into the alumni experience.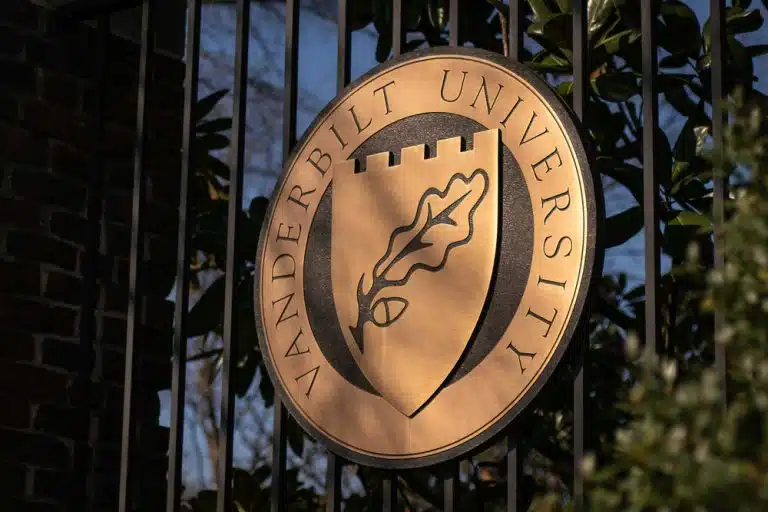 Although primarily informational, CoRPs alumni interviewers submit an evaluative report to the Office of Undergraduate Admissions, which is then included in the applicant's admissions file.
Participation in CoRPs alumni interviews is optional for the admissions process at Vanderbilt. These interviews can be conducted in person or virtually via Zoom.
Students who refrain from participating will not experience any negative impact on their admissions review process.
Now, how do you get an interview with Vanderbilt?
Upon submitting the Common Application, Coalition (powered by Scoir), or QuestBridge Application, you will receive an email containing instructions to set up a MyAppVU account. If you decide to partake in the program, you will apply through your MyAppVU portal.
In this part, you will also acknowledge your understanding that all interviews must adhere to the guidelines outlined in the Vanderbilt University Protection of Minors policy guidelines. Interviews can occur virtually or can be held in person in a public space.
For international students unable to interview with CoRPs alumni volunteers, Vanderbilt accepts interviews from Initial View. Same with applicants from the US, interviews are not mandatory, and not being able to have a Vanderbilt interview will not negatively impact the admissions decision.
After the interview, the interviewer submits a report to the Office of Undergraduate Admissions on your behalf, which is incorporated into your admission file and will be considered as an extra letter of recommendation.
The optional Vanderbilt interview presents first-year applicants with a unique chance to connect with the university and evaluate their compatibility with the institution.
While not compulsory, engaging in the interview can yield valuable insights and contribute to a more well-rounded application. By following the steps detailed in this guide, you can maximize this opportunity and gain a deeper understanding of what it means to be a part of their community.
What Are the Questions to Expect in A Vanderbilt Interview?
The Vanderbilt interview provides prospective college students with a unique opportunity to showcase their personality, achievements, and fit for the university.
Though this interview is not required, knowing what to expect in terms of interview questions can help you better prepare and excel in this optional component of the admissions process.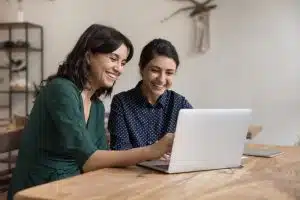 Students often ask, "What are the questions to expect in a Vanderbilt interview?" Here are a few common interview questions you might come across during your alumni interview:
1."Why Vanderbilt?"
This question allows the interviewer to gauge your interest in and knowledge of the university. To answer this effectively, research Vanderbilt's academic programs, campus culture, and extracurricular opportunities. Be specific about what aspects of the university appeal to you and how they align with your goals and values.
2. "Tell Me About Yourself."
The "Tell me about yourself" question provides you with a chance to share your story and what makes you unique. Focus on your background, experiences, and interests that have shaped your identity. Aim to give the interviewer a glimpse into your personality and what drives you.
3. "What Are Your Academic and Extracurricular Interests?"
Discuss the subjects you're passionate about and any extracurricular activities that have played a significant role in your life. Explain how these interests have influenced your personal growth and how you plan to pursue them at Vanderbilt.
4. "How Do You Plan to Contribute to the Vanderbilt Community?"
Reflect on your strengths, talents, and experiences that can positively impact the Vanderbilt community. Consider how you can make a difference in academic, extracurricular, or social settings, and demonstrate your eagerness to engage with and contribute to the university.
Anticipating common interview questions and developing thoughtful, authentic answers can set you up for success in this important aspect of the college admissions process.
By focusing on your unique experiences, goals, and values, you can create a strong connection with your interviewer and leave a lasting impression that may bolster your chances of admission.
What Kind of Students Does Vanderbilt Look For?
Vanderbilt University is a prestigious institution renowned for its outstanding academic programs and vibrant campus life. Understanding the type of students Vanderbilt University seeks to admit is crucial for prospective applicants looking to make a lasting impression during the admissions process.
Students often ask, "What kind of students does Vanderbilt look for?" Simply put, Vanderbilt values a diverse, engaged, and talented student body with many skills and interests.
The Vanderbilt Office of Undergraduate Admissions embraces a holistic, context-based approach to admissions. This means that rather than solely focusing on an applicant's academic performance, the admissions team considers all aspects of the application to understand the candidate's interests, accomplishments, and passions, both academic and non-academic.
The admissions team also considers an applicant's unique circumstances, such as the curriculum offered at their school, how a job or family commitment affects their high school experience, or the impact of events like the pandemic or an unfortunate event on their life.
When reviewing applications, Vanderbilt evaluates the following components:
1. Academic Achievement
Vanderbilt values a strong academic background, which includes consistent high performance in challenging courses. The university examines an applicant's high school transcript, considering the courses taken, the rigor of the curriculum, and the grades received.
While Vanderbilt employs a holistic admissions review process, there are no strict minimum coursework requirements. However, most successful candidates will typically present a curriculum consisting of five academic subjects each year for four years. Suggested coursework includes:
4 units of English
4 units of mathematics
4 units of natural science
2 units of foreign language
2 units of social science/humanities
4 units of additional coursework in the following areas: engineering science, computer science, social science or natural science research, or advanced work in the humanities.
The rigor of the coursework presented will be closely examined. For candidates applying to the School of Engineering, it is highly recommended to have completed calculus, calculus-based physics, and chemistry.
A competitive candidate should demonstrate a commitment to academic excellence throughout their high school years.
2. Standardized Test Scores (if submitted)
Vanderbilt has adopted a test-optional policy, meaning applicants are not required to submit SAT or ACT scores. However, if a candidate chooses to submit their standardized test scores, the university will take them into account when evaluating the application.
High test scores can help strengthen an applicant's profile, but they are not the sole determining factor in the admissions process.
3. Letters of Recommendation
Vanderbilt requires two letters of recommendation from teachers who can speak to the applicant's academic abilities and personal qualities. Additionally, a recommendation from a school counselor is highly encouraged. These letters provide valuable insight into the applicant's character, work ethic, and potential for success in college.
At Vanderbilt, it is mandatory for applicants to provide three recommendation letters: two from instructors who taught them in core academic subjects (ideally during their junior or senior year), and one from their designated school counselor.
Strong recommendations should highlight the applicant's strengths, growth, and contributions to the classroom and community.
4. Personal Essay and Short Answer
The personal essay and short answer sections of the application provide an opportunity for applicants to express their individuality, experiences, and aspirations. Vanderbilt looks for well-written essays that reveal a candidate's passions, motivations, and how they would contribute to the university's diverse community.
The essays should be thoughtful, reflective, and demonstrate a strong command of the English language.
5. Extracurricular Activities, Leadership, and Engagement
Vanderbilt values applicants who have engaged in meaningful extracurricular activities, demonstrated leadership, and made a positive impact in their community. This can include participation in clubs, sports, volunteering, internships, or part-time jobs.
The university is interested in understanding the depth of an applicant's involvement, the level of commitment, and the impact they have made through their activities. A well-rounded candidate should exhibit a balance of academic excellence and extracurricular accomplishments.
Vanderbilt University seeks well-rounded students who exhibit not only academic prowess but also strong personal qualities, interests, and accomplishments. By taking a holistic approach to admissions, Vanderbilt aspires to build a diverse and dynamic community of students who can thrive and make meaningful contributions to the university.
As a prospective student, understanding the factors Vanderbilt considers during the admissions process can help you tailor your application to showcase your unique strengths and experiences.
Does the Vanderbilt Alumni Interview Matter?
The Vanderbilt alumni interview is an important element of the college admissions process for many prospective students. While not every applicant may be granted an interview due to regional constraints and interviewer availability, those who do secure an interview may wonder, "Does the Vanderbilt alumni interview matter?"
Vanderbilt offers these interviews through its Commodore Recruitment Programs (CoRPs) as a way for applicants to assess their compatibility with the university. Historically, less than 20% of first-year applicants take part in the CoRPs alumni interview program.
However, this does not mean that the remaining 80% of applicants are disadvantaged. The admissions review process is not negatively affected by the lack of an interview report in an applicant's file.
Even though the alumni interview is optional, it can be a valuable opportunity for applicants to showcase their personalities, ambitions and fit with Vanderbilt's community.
To further discuss its significance in a student's application, a Vanderbilt interview serves multiple purposes:
Personal Connection: The interview allows applicants to connect with the university personally, providing a more comprehensive understanding of the student's character and experiences beyond their written application.
Demonstrating Interest: The interview offers applicants an opportunity to express their genuine interest in Vanderbilt and showcase their knowledge of the university's programs, culture, and values.
Providing Context: Alumni interviewers can provide additional context to the admissions committee regarding an applicant's background, achievements, and potential fit within the Vanderbilt community.
While participating in a Vanderbilt alumni interview is not mandatory, it can benefit applicants who want to make the most of their application process.
Engaging in an interview allows you to connect with a Vanderbilt alumnus, learn more about the university from someone who has experienced it firsthand, and potentially strengthen your application with an insightful evaluative report.
Furthermore, the interview provides an additional platform to express your individuality and demonstrate why you would be a valuable addition to this prestigious university.
How Do You Prepare for A Vanderbilt Interview?
The Vanderbilt interview is a valuable opportunity for prospective students to showcase their personalities, achievements, and fit for the university. To excel in this important aspect of the college admissions process, thorough preparation is essential.
So, how do you prepare for a Vanderbilt interview? Let's go over some tips for preparing for your interview, ensuring you feel confident and ready to make a lasting impression on your interviewer.
Research Vanderbilt University
Invest time in researching Vanderbilt's academic programs, resources, campus life, and extracurricular activities. Familiarize yourself with unique traditions and values that define the university's culture. This knowledge will not only help you answer interview questions confidently but also demonstrate your genuine interest in Vanderbilt.
Conduct Mock Interviews
Practice makes perfect. Arrange mock interviews with friends, family members, or mentors who can provide you with valuable feedback. Rehearsing your responses to common interview questions will make you more comfortable and confident during the interview.
Dress Appropriately and Professionally
Your appearance matters. Dressing professionally and appropriately for your interview shows respect for the process and the interviewer. Opt for business casual attire that is neat, clean, and well-fitting to make a positive first impression.
Manage Nerves and Stay Confident
Feeling nervous before an interview is natural. To help manage your nerves, practice deep breathing exercises or mindfulness techniques. Remind yourself of your achievements and strengths, and focus on the opportunity to connect with the university rather than the pressure of the situation.
Prepare Thoughtful Questions for Your Interviewer
Asking thoughtful, informed questions about Vanderbilt can demonstrate your genuine interest in the university and leave a lasting impression on your interviewer. Prepare a few questions that delve deeper into specific aspects of the university, such as its academic programs, research opportunities, or campus culture.
Review Your Application Materials
Take time to review your application, essays, and any supplemental materials you submitted to Vanderbilt. This will help refresh your memory of the experiences and achievements you have highlighted, allowing you to discuss them confidently during your interview.
Preparing for a Vanderbilt interview involves a combination of research, self-reflection, and practice. By acquainting yourself with the university's values and offerings, identifying your most pertinent experiences, and honing your interview skills, you can confidently showcase your individuality and demonstrate your fit with the university.
Remember that the interview is not only an opportunity for the university to learn more about you but also for you to gain insights into the Vanderbilt experience from a knowledgeable alumnus.
Approach the interview with a positive attitude, genuine curiosity, and authenticity, and you will be well on your way to making a lasting impression on your interviewer and potentially strengthening your application.
By thoroughly understanding the interview process, anticipating common questions, and skillfully tailoring your responses to highlight the qualities Vanderbilt seeks, you can significantly bolster your chances of admission.
Remember that in-depth preparation, genuine engagement, and thoughtful reflection are the keys to a successful interview experience.
Navigating the demanding and complex landscape of college admissions can be a daunting task for many students, especially when aiming for a prestigious institution like Vanderbilt University. College admissions experts like AdmissionSight can provide invaluable assistance in meeting these challenges, guiding you through each stage of the application process.
From crafting compelling personal essays, selecting the best recommenders, and showcasing your extracurricular achievements, these experts ensure that your application aligns with Vanderbilt's values and expectations.
Moreover, these experts can conduct mock interviews and offer constructive feedback, refining your communication skills and building confidence to help you articulate your unique qualities effectively.
By partnering with AdmissionSight, you gain access to personalized support and expert advice, empowering you to tackle the intricacies of the admissions process and maximize your chances of securing a spot at Vanderbilt University.
Feel free to contact AdmissionSight to schedule an initial consultation today.