The Ultimate Guide to Writing the Brown Supplemental Essays
Eager students who dream of being accepted to this esteemed Ivy League University often find the Brown supplemental essays to be the most difficult component of the application process. It's stressful and nerve-wracking to think that a decision of refusal or acceptance will be boiled down in large part to a series of essays. Although the Brown supplemental essays might seem more like a burden at first, they're really a great opportunity to describe your academic capabilities, personal skills, and general interests in more detail. While other parts of the application are multiple-choice or short answer, these longer essays offer ample opportunity for students to go into greater depth in an effort to sway admission officers. AdmissionSight' has helped countless students with their applications, and we're confident that we can help you nail your Brown supplemental essays.
It's possible to get into Brown…you just need the right plan.
Brown is a highly-sought-after Ivy League University located in Providence, Rhode Island. With an acceptance rate of 8.5%, Brown admits a higher percentage of applicants when compared to Yale, Harvard, Stanford, and other similar institutions. Founded in 1764, this college has established a reputation for challenging classes, world-class professors, and quality education. Brown's esteemed list of alumni includes a broad range of successful people including John F. Kennedy Jr., Emma Watson, and Jon Krasinski – just to list a few.
Every year, tens of thousands of anxious students apply to Brown, and only a few thousand end up receiving that coveted acceptance letter in the mail. In 2018 alone, 38,674 students from around the country and world applied and only 2,551 were able to call themselves a Brown Bear. Standardized test scores, course grades, and extracurricular activities play a very large role in deciding whether you make it into Brown, but that doesn't mean you should overlook the importance of the Brown supplemental essays.
It's completely understandable how students can look at the relatively low acceptance rate and subsequently approach the application with so much stress and anxiety. While a majority of students who apply to Brown have the credentials to be accepted, the way in which they fill out the application is a major deciding factor in who gains admittance and who doesn't. Unfortunately, many students stand no chance the second they mail their application because they didn't know how to or didn't take the time to formulate the best possible application. Here at AdmissionSight, we've gained a reputation for demystifying the college admissions process by helping students nail their supplemental essays.
What are the Brown Supplemental Essays?
Before we delve into the specifics of what you'll find on the Brown supplemental essays, it's important to start by explaining what they're for. Admission officers only get a sneak preview about who you are by looking at other parts of the application. The supplemental essays are designed to give students an opportunity to express their academic interests and personality. This makes it easier for admission officers to determine who has what it takes to make it in Brown and those who don't. If that sounds stressful, have no fear! The expert team at AdmissionSight is here to help. We'll take a look at each prompt in greater detail and offer some tips to help you write the best responses.
Essays for First-Year Applicants
Brown's Open Curriculum allows students to explore broadly while also diving deeply into their academic pursuits. Tell us about an academic interest (or interests) that excites you, and how you might use the Open Curriculum to pursue it. (Length = 250 words)
Many college supplemental essays start off with a classic "why do you want to attend our university" question. While this first Brown prompt might have a tinge of that theme, it's asking for a little more detail than simply wanting to know your desire for attending the university. It's acknowledging Brown's esteemed Open Curriculum and asking how that advantage is going to help you pursue your academic interest(s). The first step to answering this question is narrowing down your interests to a maximum of two different fields or one interdisciplinary field. After all, you only have a word limit of 250 words.
The second step is to conduct some research into the Open Curriculum offered by Brown to see what kind of courses, programs, and majors are related to those aforementioned areas of study. In your response, you'll have to draw a connection between your favorites subject matters and the academic opportunities that Brown offers. It's a way for you to express to admission officers why attending Brown is important to your educational success. Be sure to give specific examples of some classes or programs you'd take advantage of instead of talking generally.
At Brown, you will learn as much from your peers outside the classroom as in academic spaces. How will you contribute to the Brown community? (Length = 250 words)
This essay is an excellent opportunity to discuss your unique personality and how it's encouraged you to seek out unique opportunities, valuable work experiences, interesting extracurricular activities, meaningful volunteer work, and more. While some prompts focus on personal development, this Brown supplemental essay is interested in unpacking how you can have an impact on the university community at large. This might be as basic as offering a unique point of view or setting up a new club.
Since you're only given 250 words to answer the question, it's a good idea to stick to one or two specific examples. Offering a laundry list of contributions will come off a little too self-absorbed and not authentic. Rather, focus on a few specific things that you can really offer to the Brown community. Remember, they don't have to be life-changing or monumental. Maybe you have a unique point of view as a first-generation immigrant that you'll use to help change peoples' perspectives. Perhaps you have a strong passion for debate and you want to encourage more discussions. Honing in on these detailed examples will make it easier to stay under the word limit while also giving admission officers a better understanding of what you can contribute to the university.
Tell us about a place or community you call home. How has it shaped your perspective? (Length = 250 words)
When you first go to answer this question, you'll probably think about your state or county and the local community that it encapsulates. If you were born in another country, you have the added advantage of bringing a unique perspective and a different point of view to the table. While this is a fine place to start from when answering this Brown supplemental essay, it's the angle that most applicants will take, making it much harder to stand out. Alternatively, you could take a community to mean any group that you're associated with, including your family, your circle of friends, a club at school, your religious group, and much more. Not only do these different groups have a large impact on your perspective, but they help to make your essay stand out from the crowd.
You're still answering the prompt directly, but you've been able to read into the meaning of community in a unique and interesting way. Admission officers will take note of this when reading through your application. With yet another limit of 250 words, you'll want to use a majority of the piece to focus on how the place or community has influenced your perspective. It's a good idea to describe the place or community that you call home and explain why it's important to you, but you want to leave enough room to illustrate how it's impacted your worldview.
Essay Questions for Program in Liberal Medical Education (PLME) Applicants
Committing to a future career as a physician while in high school requires careful consideration and self-reflection. What values and experiences have led you to believe that becoming a doctor in medicine is the right fit for you? (Length = 250 words)
Admission officers for the PLME school know that applying to the schools is a major commitment, especially for recent high school graduates. Given the weight of this decision, this Brown supplemental essay is essentially asking students to explain why they're confident that this is the field in which they want to engage for the rest of their lives. After all, only students with a genuine interest and dedication to the field will be admitted. When responding to this prompt, it's important to avoid cliches where possible. Everyone hates to see their older loved ones pass away and everyone wants to help others with medical needs, but these explanations aren't going to help you stand out.
Instead, the admission specialists at AdmissionSight recommend that you focus on a past experience related to the medical field. Whether you attended a revealing summer program that spurred your interest in the field, shadowed a medical professional who helped show you the real-world implications of the work, or conducted lab research to help fight a rare condition, focus your answer on these unique and meaningful experiences. They'll help establish your investment and interest in the field with concrete examples rather than general platitudes.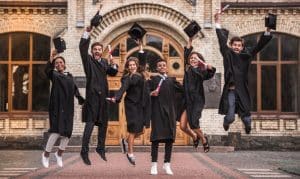 Most people describe a career as a physician/doctor as a "profession", beyond a job. Describe for us what "professionalism" and "the profession of a physician/doctor" mean to you. (Length = 250 words)
In short, this essay is asking students to explain why becoming a doctor is important to them, and if it's truly their "calling". It's well understood that doctors enjoy having a position that's socially revered and esteemed since many of these professionals actually save lives on a day-to-day basis. Don't feel stuck with talking about the literal duties of a physician or doctor when describing "professionalism". Feel free to speak more broadly about the passion you have for caring for others, making them feel more at ease, helping them overcome medical problems, treating their conditions, and simply being there for them. Talk about the change you wish to see in the world because of your efforts as a prospective doctor.
How do you envision the Program in Liberal Medical Education (PLME) helping you to meet your academic, personal, and professional goals as a person and as a physician of the future? (Length = 250 words)
Similar to an earlier question asked in the general portion of the Brown supplemental essays, this prompt is asking you to discuss how PLME will help you meet your goals in the future. One portion of your response needs to explain your personal, academic, and professional goals for attending PLME, and the other portion needs to discuss what specific programs, majors, and courses will help you achieve those goals. It's always a good idea to further familiarize yourself with the program and what it offers in order to show admission officers that you've done your homework.
Essay Questions for Brown|RISD Dual Degree Applicants
The Brown | RISD A.B./B.F.A. Dual Degree Program draws on the complementary strengths of Brown University and Rhode Island School of Design (RISD) to provide students with the opportunity to explore and engage with diverse spheres of academic and creative inquiry. The culmination of students' five-year program is a capstone project that relates and integrates content, approaches, and methods from two distinct learning experiences. Considering your understanding of the academic programs at Brown and RISD, describe how and why the specific blend of RISD's experimental, immersive combined studio and liberal arts program and Brown's wide-ranging courses and curricula could constitute an optimal undergraduate education for you. Additionally, how might you contribute to the Dual Degree community and its commitment to interdisciplinary work? (Length = 650 words)
As the name suggests, the Brown | RISD Dual Degree program allows students to receive a degree from both RISD and Brown. As you can imagine, it's an incredibly selective program with just a 2-3% acceptance rate – nearly 5% below the standard Brown acceptance rate. Applicants to this program have to make it through admission officers in both schools and then receive yet another approval from the joint committee. Those who make it into the program have to illustrate a high degree of intellectual curiosity and rigor.
With this prompt, you're basically tasked with justifying your desire to receive a degree from both Brown and RISD rather than one degree from either program. In order to do this, you'll have to explain why you're a good fit for both programs, justify your desire to receive two disparate degrees, and show why you're unique among the other applicants. To accomplish this, it's important to write something that's highly personalized. It's not bad to touch on topics you've previously mentioned in the Brown supplemental essays, but the majority of what you discuss should be fresh.
Since the program boasts about its diverse offerings, one potential angle is to explain your broad range of interests and show how they relate to your personal and professional goals. If you're dedicated to becoming an artist, you could explain how the liberal arts would help facilitate that dream of yours. Regardless of the angle you take, it's helpful to go into as much detail about the Brown|RISD offerings as possible to show how they're relevant to your academic interests and goals.
AdmissionSight is your ticket to the university of your dreams
The experts at AdmissionSight know what it takes to make it into the best universities in the country. We're dedicated to helping students achieve their academic and professional goals by increasing their chances of gaining admittance to prestigious universities and esteemed programs. If you're interested in learning more about what we do, feel free to reach out. We can discuss your unique needs, brainstorm some ways that we can help, and create a game plan moving forward.