The Ultimate Guide to Writing the MIT Supplemental Essays
The MIT Supplemental Essays are a great opportunity for aspiring students to put their goals, achievements, and strengths on display for admission officers both in a personal and academic sense. While the rest of the MIT application focuses strongly on what you've achieved academically, these MIT Supplemental Essays are designed to give students more freedom to express who they are and what they want out of their MIT education overall. These essays are one of the best chances that you have of catching the eyes of admission officers and standing out from the hoard of applicants. The MIT Supplemental Essays reflect many of the common themes found throughout application processes in different schools. This is an advantage for students who have already applied to other universities. While you should certainly adapt your responses and make them unique, this experience with similar prompts will come in handy. The AdmissionSight team has put together this guide to help you better understand the MIT Supplemental Essays so you can answer effectively to increase your chances of being accepted.
You can get into MIT…with a great strategy.
There's an undeniable auro of prestige and exclusivity surrounding MIT. As one of the most well-known and esteemed universities in the world, it's understandable how this common perception of the college is popularized. However, MIT's 7.2% acceptance rate is significantly higher than that of many Ivy League Universities, including Yale, Stanford, and Harvard – just to name a few.
While it's not easy to get into MIT, it's certainly not impossible. In fact, we've helped students from a variety of backgrounds and academic disciplines find their way into this prestigious university. AdmissionSight focuses on improving every piece of the application puzzle to greatly improve a student's chances of gaining acceptance. In this sense, we understand that getting into MIT is possible as long as the right strategy is used.
While the general application form is quite easy to fill out, the MIT Supplemental Essays require a little more thought and consideration. We recognize these essays as the perfect opportunity for students to underscore their academic goals, prove their dedication to the field, and highlight their personality to stand out to admission officers from a crowd of fellow applicants. To help write the best responses possible, we've broken down each MIT Supplemental Essay and offered some tips for answering effectively.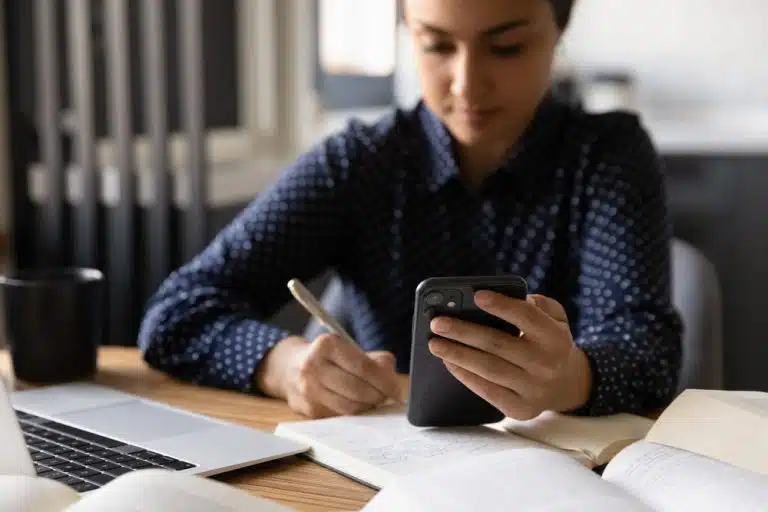 What are the MIT Supplemental Essays?
Before we get into the meat of the prompts, it's important to get a general idea for the purpose of these MIT Supplemental Essays. Understanding their significance from the perspective of MIT admission officers will put you in a better position to answer them effectively and in a manner consistent with the expectations of the readers. These MIT Supplemental Essays are designed to help admission officers get a better sense of who you are overall – not just what your test scores and coursework suggest. It's one of the best points in your application to let your uniqueness and personality shine through. Be original, be authentic, and be honest – all while keeping your answers relevant to the prompt and your purpose at MIT overall. There are 5 MIT Supplemental Essays overall with 2 being short answers (100 words or less) and 3 being longer essays (200 – 250 words). Let's explore the prompts a little deeper:
We know you lead a busy life, full of activities, many of which are required of you. Tell us about something you do simply for the pleasure of it. (Length = 100 words or less)
When applying for different academic programs, extracurricular events, and even colleges, you're used to presenting only one side of yourself – namely, the academic, professional, and formal. You highlight your academic goals, interests, and achievements because that's generally what colleges want to know about. While that might have been the focus of the general application, this first MIT Supplemental Essay represents a shift in theme.
Here, you're being asked to set aside all of the academic, professional, and various "required" activities that typically make up your day and discuss something you do for sheer enjoyment and pleasure. This isn't a trick question wherein MIT admission officers are looking to judge how you spend your free time, so you shouldn't feel pressured to make it sound impressive or relate it to education in any way.
This prompt is really designed to reveal something interesting about you as an individual. With tens of thousands of other students applying, admission officers want to know a little bit about your personality and what interests you have outside of school. The minute you start thinking of personal or even goofy topics that you wouldn't have thought to put on an application, to begin with, you're going in the right direction. Your response should be 100% unique to you.
Try to avoid the trap of choosing something too generic and common like "hanging out with friends" or "reading my favorite books". If these are genuinely the things that make up your spare time when you're not studying or working, find a way to make them more personal and unique. Going into specifics about what you do can really help to set your answers apart from other applicants that might have a similar response.
Although you may not yet know what you want to major in, which department or program at MIT appeals to you and why? (Length = 100 words or less)
The vast majority of colleges include a classic "why" prompt in their supplemental essays, and MIT is certainly no exception. While this essay might seem like a hyper-focused question only referencing the majors and programs offered at MIT, it's really asking for a broader explanation of why you've chosen to apply to this university when there are hundreds of other options. Since everyone knows that MIT is one of the best schools in the country, talking about this prestige isn't going to work on admission officers that have to read thousands of similar answers.
As the prompt suggests, you should talk about personal reasons and motivations that you're applying to MIT. The angle presented revolves around a program or department that interests you the most. Even if you're unsure about what major you want to pursue, you're still requested to speak to something specific that MIT is offering. In order to answer this question completely, you'll need to have a healthy combination of explaining your personal goals while referencing specific offerings from MIT.
This will require some in-depth research about the majors, programs, classes, and clubs offered by MIT and its various departments. Illustrating how these specific offerings further your academic or professional goals will help to bring the response full circle. The more specific you can be, the better. It's not enough to say you're interested in the business department because you like the business world in general. Make an effort to really dissect your goals and see what MIT offers in that vein.
At MIT, we bring people together to better the lives of others. MIT students work to improve their communities in different ways, from tackling the world's biggest challenges to being a good friend. Describe one way in which you have contributed to your community, whether in your family, the classroom, your neighborhood, etc. (Length = 200 – 250 words)
Before you start brainstorming an answer, let us recommend a strategy. The last sentence illustrates the multiplicity with which you're invited to make sense of the word "community". Instead of maintaining its traditional, stringent definition, "community" in this context can be defined as your neighborhood, classroom, family, and much more. That's why we suggest students answer this question in reverse. In other words, you should first choose what "community" will mean in your response.
Choosing a personally-meaningful definition of "community" can help give you more ideas to work with while also ensuring that the angle you choose for the prompt will help you stand out amongst the crowd of applicants. Maybe your meaning of "community" has to do with a religious or spiritual group where you derive a lot of meaning and inspiration. Perhaps you consider your intimate group of friends as your own community. Students from unique backgrounds might consider their family's unique culture a community as well.
Regardless of which community you choose, make sure it has a special meaning for you. Furthermore, you have to elaborate on a time when you've felt as though your actions, presence, or thinking has made an impact on that community. Don't worry – this action doesn't have to be major. Admission officers just want to see how you've impacted a local community to get an idea for how you might contribute to the MIT community. Something as simple as volunteering to work at a soup kitchen or offering language classes for free could all be great examples of how you've contributed to your local community.
While it's possible to talk about multiple experiences, it's a better idea to elaborate on one case. With only 250 words at your disposal, you're forced to use your word count carefully. It's better to furnish this limited space with descriptions and details about the experience rather than briefly discussing more than one example. Talk about why you were compelled to do what you did, how others in your community felt the impact, how it made you feel, and how you fit into the community itself.
Don't just mention what you did and why you did it. You need to dig deep into the motivations behind your actions, the meaning that this community has in your life, the dedication you feel towards other members within it, and further explanations. Bring this community to life with your writing and illustrate its importance to admission officers.
Describe the world you come from; for example, your family, clubs, school, community, city, or town. How has that world shaped your dreams and aspirations? (Length = 200 – 250 words)
This MIT Supplemental Essay might seem similar to the previous prompt, but it's asking a fundamentally different question. While the previous essay wanted you to focus on ways in which you've positively impacted your local community, this prompt is a way for admission officers to get a better idea of your background and how it shaped the person you are. This is a great opportunity for you to illustrate your uniqueness and present your personality.
When asked to describe where you're from, you're undoubtedly able to come up with countless angles and focal points. With only 250 words to answer this MIT Supplemental Essay, it's best to boil down your background to a few key ideas. You can accomplish this by focusing on a certain aspect of your upbringing such as your family or by focusing on a few fundamental principles that underscore multiple areas of your background.
No matter what you choose, you should spend only about half of the allotted word count describing that component of the world from which you come. The rest of the response should be dedicated to how that world influenced you, your aspirations, your world-view, and more. This is perhaps the easiest prompt you can use to really stand apart from the crowd by highlighting how you're unique and why you're different.
Tell us about the most significant challenge you've faced or something important that didn't go according to plan. How did you manage the situation? (Length 200 – 250 words)
This MIT Supplemental Essay is another classic admission prompt that presents itself in various forms on applications for a variety of schools. Boiled down to its most basic form, this prompt is asking you to talk about how a problem you've faced shaped you. The foundational understanding of the question is that the hurdles you've faced in life can be revealing about the person you've become. While you might be motivated to spend a lot of time focusing on the problems you've faced in life, the real meat of the question lies in explaining the solution to that particular issue rather than the issue itself. In other words, admission officers want to learn more about your reaction to said problem.
By all means, be descriptive when referencing the hurdle and how it impacted you negatively. Just don't let it eat up the majority of your response. You should aim to have your answer to this MIT Supplemental Essay highlighting qualities such as perseverance, determination, mental clarity, patience, and leadership. You're given a decent amount of freedom when choosing an issue or problem to discuss in this prompt. As the question reads, you can talk about any "significant challenge" or an unplanned and unexpected occurrence. The point is to focus on some of the biggest and most important hurdles you've experienced in your life.
The weight of these experiences will be determined by how they impact you, not based on how trivial or otherwise they may seem by others. It can be something as serious as financial difficulties that your family faced while you were growing up or something as seemingly provincial as having bosses who didn't treat you kindly. The most important point is to find an experience that presented a problem you had to face and to give a detailed and impassioned description of how you confronted that hurdle, overcame it, and changed for the better as a result.
The AdmissionSight team is dedicated to helping students achieve their academic and professional goals by gaining admission into the colleges of their dreams. Whether you want to attend one of the best Ivy League Schools in the country or a local state institution, we have the expertise, resources, and advice to help you achieve that goal. From essay editing and academic guidance to help with choosing summer programs and college preparation, we have services for students on every stage of the academic path. Our team of highly-qualified admission specialists are here to help with anything you need. Please feel free to contact us for a free consultation to learn more about what we can do to assist in your academic goals.