The University of Michigan vs Wesleyan Universities: An In-Depth Comparison
Choosing the right university to attend can be a daunting task, with so many factors to consider. Two popular options in the United States are the University of Michigan vs Wesleyan University. In this article, we will compare the two institutions, covering various areas such as location, admission requirements, student life, campus diversity, career services, research opportunities, student housing, athletics, alumni network, cost of attendance, and much more.
Location and Campus Size
The University of Michigan is located in Ann Arbor, Michigan, a lively college town with a population of about 120,000. Its campus is spread over 7,300 acres, making it one of the largest university campuses in the United States. Wesleyan University, on the other hand, is situated in Middletown, Connecticut, a city with a population of around 47,000. Its campus covers 316 acres, which is relatively small compared to Michigan's vast size.
Despite the difference in size, both universities offer a variety of facilities and resources to their students. The University of Michigan has over 500 buildings on its campus, including state-of-the-art research facilities, libraries, museums, and sports centers. Wesleyan University, although smaller in size, has a beautiful campus with historic buildings, modern classrooms, and a well-equipped science center.
Another notable difference between the two universities is their proximity to major cities. Ann Arbor is located about 45 minutes away from Detroit, a major metropolitan area with a population of over 4 million people. Middletown, on the other hand, is located about 2 hours away from New York City, one of the largest and most vibrant cities in the world. This difference in location provides students with unique opportunities to explore different cultures, industries, and lifestyles.
University of Michigan vs Wesleyan Universities: Admission Requirements and Acceptance Rates
Michigan and Wesleyan have different admission requirements, with Michigan requiring ACT or SAT scores, as well as essays and letters of recommendation. Wesleyan considers a student's academic performance, extracurricular activities, and personal qualities when reviewing applications. Michigan's acceptance rate for the 2020-2021 academic year was about 23%, compared to Wesleyan's acceptance rate of 17% for the same period.
It is important to note that acceptance rates can vary from year to year and may also differ depending on the specific program or major a student is applying to. Additionally, both Michigan and Wesleyan offer opportunities for students to improve their chances of acceptance through early decision or early action programs. It is recommended that students thoroughly research the admission requirements and acceptance rates of each school they are considering before applying.
University of Michigan vs Wesleyan Universities: Faculty and Academic Programs
Michigan and Wesleyan have excellent faculties and offer a wide range of academic programs. Michigan has 19 schools and colleges, including the prestigious Ross School of Business and the Law School, while Wesleyan has 45 majors and 14 interdisciplinary programs, including a Certificate in Social, Cultural, and Critical Theory. Faculty members at both institutions are recognized for their academic achievements and research contributions.
Additionally, both Michigan and Wesleyan offer opportunities for students to engage in research and other hands-on learning experiences. Michigan has a robust undergraduate research program, with over 1,300 students participating each year, and Wesleyan has a variety of research grants and fellowships available to students. These opportunities allow students to work closely with faculty members and gain valuable skills and experience in their chosen fields.
Student Life and Extracurricular Activities
Both universities offer vibrant student life and numerous extracurricular activities. Michigan has over 1,500 student organizations and clubs, including the Michigan Daily newspaper and the Michigan Marching Band, while Wesleyan has over 300 student groups, including the Wesleyan Argus newspaper and the Wesleyan Singers. Both universities have student-run radio stations, arts and cultural centers, and community service programs.
Additionally, both universities have a strong emphasis on sports and athletics. Michigan is known for its football program, with a large stadium that can hold over 100,000 fans. Wesleyan has a variety of sports teams, including basketball, soccer, and tennis, and also offers intramural sports for students who want to participate in a more casual setting. Both universities also have state-of-the-art fitness centers and facilities for students to stay active and healthy.
University of Michigan vs Wesleyan Universities: Campus Diversity and Inclusion Initiatives
Michigan and Wesleyan are committed to fostering diversity, equity, and inclusion on campus. Michigan has a wide range of diversity programs, including the Wolverine Pathways program, which supports underrepresented high school students, and the Center for Educational Outreach, which promotes academic achievement and success for low-income and first-generation college students. Wesleyan has a Division of Equity and Inclusion, which oversees the university's diversity initiatives, including the Mellon Mays Undergraduate Fellowship program, which supports underrepresented students in the humanities and social sciences.
In addition to these programs, Michigan also has a Diversity, Equity, and Inclusion Strategic Plan, which outlines specific goals and strategies for creating a more inclusive campus community. The plan includes initiatives such as increasing the diversity of faculty and staff, improving campus climate, and expanding diversity education and training for students, faculty, and staff.
Similarly, Wesleyan has a number of student-led organizations that promote diversity and inclusion on campus, such as the Black Student Union, the Asian American Student Collective, and the Queer Student Union. These groups organize events and activities that celebrate diversity and raise awareness about issues affecting underrepresented communities. Wesleyan also has a Bias Incident Reporting System, which allows students, faculty, and staff to report incidents of bias or discrimination on campus.
University of Michigan vs Wesleyan Universities: Career Services and Post-Graduation Opportunities
Michigan and Wesleyan have robust career services and offer numerous post-graduation opportunities. Michigan's Career Center provides career advising, job and internship postings, and networking opportunities, while Wesleyan's Center for Career Development offers individual career counseling, job and internship fairs, and career development workshops. Both universities have strong alumni networks that provide career advice and mentorship opportunities.
In addition to the career services offered by Michigan and Wesleyan, both universities have partnerships with various companies and organizations that provide post-graduation opportunities for their students. These partnerships include internships, fellowships, and job placements in a variety of fields such as finance, technology, and healthcare. Students can also take advantage of study abroad programs and research opportunities that can enhance their resumes and make them more competitive in the job market.
Research Opportunities and Funding
Michigan and Wesleyan are research-intensive universities that offer numerous research opportunities and funding. Michigan's research expenditures exceeded $1.6 billion in 2020, with research areas ranging from health sciences to engineering. Wesleyan has a vibrant research culture, supporting projects in the humanities, social sciences, and natural sciences. Students at both universities can participate in research projects in various disciplines and receive funding and mentorship support.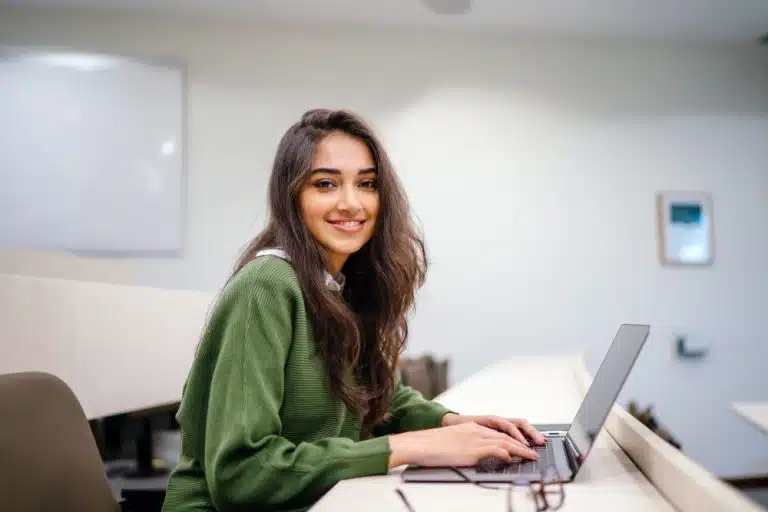 At Michigan, undergraduate students can apply for the Undergraduate Research Opportunity Program (UROP), which provides funding for research projects and pairs students with faculty mentors. Graduate students can also receive funding through various fellowships and grants. Wesleyan offers similar opportunities, such as the College of the Environment Research Fund and the Quantitative Analysis Center Summer Apprenticeship Program.
Both universities also have research centers and institutes that focus on specific areas of study. For example, Michigan has the Institute for Social Research, which conducts research in the social sciences, and the Michigan Center for Integrative Research in Critical Care, which focuses on improving critical care medicine. Wesleyan has the Center for the Humanities, which supports interdisciplinary research in the humanities, and the College of Integrative Sciences, which promotes collaboration across the natural sciences, social sciences, and humanities.
University of Michigan vs Wesleyan Universities: Student Housing and Dining Options
Both Michigan and Wesleyan offer on-campus student housing and dining options. Michigan has a range of housing options, including residence halls, apartments, and co-ops, while Wesleyan has 35 residence halls and special interest houses. Both universities have multiple dining options, including cafes, dining halls, and food trucks, that offer diverse and healthy food options.
In addition to on-campus housing and dining options, both universities also offer off-campus housing resources for students. Michigan has a website dedicated to helping students find off-campus housing options, including apartments and houses for rent. Wesleyan has a similar resource center that provides information on rental properties, roommate matching, and lease agreements. These resources can be especially helpful for upperclassmen who may prefer to live off-campus.
University of Michigan vs Wesleyan Universities: Athletics Programs and Facilities
Michigan and Wesleyan have robust athletics programs and state-of-the-art facilities. Michigan's athletic program includes 31 varsity sports teams, including football, basketball, and ice hockey, and its venues include Michigan Stadium, the largest stadium in the United States. Wesleyan has 29 varsity sports teams, including football, soccer, and volleyball, and its facilities include the Freeman Athletic Center, which houses a pool, weight room, and basketball courts.
In addition to the varsity sports teams, both universities offer a variety of intramural and club sports for students to participate in. Michigan has over 40 club sports teams, including ultimate frisbee, rugby, and equestrian, while Wesleyan has over 20 club sports teams, including fencing, quidditch, and ultimate frisbee.
Furthermore, both universities prioritize the health and well-being of their student-athletes. Michigan has a comprehensive sports medicine program that includes athletic trainers, physical therapists, and physicians, while Wesleyan has a team of certified athletic trainers and a sports medicine center that provides injury prevention, treatment, and rehabilitation services.
Alumni Network and Giving Opportunities
Michigan and Wesleyan have extensive alumni networks, providing numerous opportunities for graduates to engage with their alma maters. Michigan has over 600,000 alumni, and its Alumni Association offers networking events, mentoring programs, and alumni clubs. Wesleyan has over 30,000 alumni and its Office of Alumni and Parent Relations provides opportunities for alumni to connect with each other and the university through events and volunteer work. Both universities offer numerous giving opportunities, allowing alumni to contribute to scholarships, research, and campus development.
Michigan's alumni network is not only extensive, but also diverse. The university has alumni living in all 50 states and over 160 countries, providing graduates with a global network of connections. Additionally, Michigan's alumni have made significant contributions to various fields, including business, politics, and the arts, making the alumni network a valuable resource for career development and mentorship.
Wesleyan's alumni network is known for its strong sense of community and engagement. The university's alumni are actively involved in supporting current students through mentorship programs, career services, and fundraising efforts. Wesleyan's alumni also have a strong tradition of giving back to the university, with over 50% of alumni making a donation to the university each year.
University of Michigan vs Wesleyan Universities: Student Feedback and Satisfaction Surveys
Michigan and Wesleyan regularly collect student feedback and conduct satisfaction surveys. Michigan's Student Life Survey and Wesleyan's satisfaction surveys aim to improve student experiences and provide valuable insights into campus life. Both universities have implemented feedback mechanisms that allow students to share their concerns and suggestions with university officials.
At Michigan, the Student Life Survey is conducted annually and covers a wide range of topics, including academics, campus resources, and student life. The survey results are used to identify areas for improvement and to develop new programs and initiatives that better meet the needs of students. Similarly, Wesleyan's satisfaction surveys are conducted regularly and cover topics such as campus safety, academic support, and student services. The feedback received from these surveys is used to inform decision-making and to ensure that the university is providing the best possible experience for its students.
Campus Safety Measures and Policies
Michigan and Wesleyan prioritize campus safety and have implemented various measures and policies to ensure the well-being of their students. Michigan's Division of Public Safety and Security provides 24/7 emergency response services and coordinates safety programs such as the Campus Climate Support team. Wesleyan's Public Safety Office offers safety escorts, crime prevention workshops, and emergency response services. Both universities have comprehensive policies on sexual assault, harassment, and discrimination.
In addition to these measures, both universities have also implemented COVID-19 safety protocols to protect their students, faculty, and staff. Michigan requires all individuals on campus to wear masks indoors and outdoors, and has implemented regular testing and contact tracing. Wesleyan has also implemented regular testing and contact tracing, and has limited the number of students in residence halls to promote social distancing. Both universities have also provided resources and support for students who may be struggling with the mental health impacts of the pandemic.
University of Michigan vs Wesleyan Universities: Environmental Sustainability Initiatives on Campus
Michigan and Wesleyan are committed to environmental sustainability and have implemented various initiatives to reduce their environmental footprint. Michigan has a comprehensive sustainability plan, which includes reducing greenhouse gas emissions, increasing recycling rates, and promoting sustainable transportation. Wesleyan has a Sustainability Office, which oversees initiatives such as energy conservation, sustainable food practices, and environmental education. Both universities have received recognition for their sustainability efforts.
In addition to the initiatives mentioned above, Michigan has also implemented a program to reduce water usage on campus. This includes installing low-flow showerheads and toilets, as well as using drought-resistant landscaping. Wesleyan has a similar program in place, which includes rainwater harvesting and using environmentally-friendly cleaning products.
Both universities also encourage students to get involved in sustainability efforts through various clubs and organizations. Michigan has a student-led group called Students for Clean Energy, which advocates for renewable energy and energy conservation. Wesleyan has a similar group called the Sustainability Action Network, which focuses on promoting sustainable practices on campus and in the surrounding community.
Cost of Attendance, Financial Aid, and Scholarships
Michigan and Wesleyan have different costs of attendance, financial aid packages, and scholarship opportunities. Michigan's in-state tuition for the 2020-2021 academic year was $15,948, while out-of-state tuition was $52,266. Wesleyan's tuition for the same period was $58,502. However, both universities offer substantial financial aid packages and scholarships to eligible students. Michigan's Office of Financial Aid provides need-based and merit-based aid to undergraduates, while Wesleyan's Office of Financial Aid offers need-based aid and merit scholarships.
Overall, the University of Michigan and Wesleyan University are both outstanding institutions that offer excellent academic programs, student life, research opportunities, and post-graduation possibilities. Choosing between the two institutions depends on various factors such as location, cost, academic interests, and personal preferences. By considering the information presented in this article, prospective students can make an informed decision when deciding which institution to attend.
It is important to note that the cost of attendance at both universities includes not only tuition but also fees, room and board, textbooks, and other expenses. Students should carefully review the breakdown of costs and consider their own financial situation before making a decision.
In addition to financial aid and scholarships, both universities offer work-study programs and other opportunities for students to earn money while attending school. These programs can help students offset the cost of attendance and gain valuable work experience at the same time.
If you're set on getting into a world-class college but aren't sure how to make it happen, we can help! AdmissionSight is a leading college entrance expert with over a decade of experience helping students just like you get into the schools of their dreams.
At AdmissionSight, we focus on offering a wide range of services, all aimed at helping students perfect their applications to catch the attention of admissions officers. Contact us today to schedule a free consultation and learn more about what we offer.