The University of Virginia's Ranking: A Deeper Dive
The University of Virginia, popularly known as UVA, has cemented itself as a beacon of educational excellence and research innovation. With its enduring commitment to producing well-rounded graduates ready to take on the world, the University of Virginia's ranking consistently places it among the nation's top public institutions. Established in 1819 by Thomas Jefferson, UVA has grown over two centuries into a globally recognized institution that harmoniously blends tradition with modernity.
A deeper exploration of the University of Virginia's ranking reveals its strength across various academic disciplines, groundbreaking research endeavors, unique campus life, and commitment to diversity and inclusion. These core facets are instrumental in determining UVA's positioning in various ranking systems. UVA's impressive rankings are a testament to the institution's dedication to fostering an enriching environment that promotes intellectual growth, and civic responsibility, and prepares students for successful careers post-graduation.
University of Virginia: An Overview
The University of Virginia (UVA) is a public research university in Charlottesville, Virginia. Founded in 1819 by Thomas Jefferson, who dreamed of a university that would educate leaders in practical affairs and public service, it has grown into one of the most prestigious universities in the United States.
The university offers a wide range of undergraduate and graduate programs across various disciplines. It is composed of eleven schools, including the College and Graduate School of Arts & Sciences, School of Engineering and Applied Science, School of Medicine, Darden School of Business, and School of Law, to name a few.
UVA is renowned for its historic foundations, student-run honor code, and secret societies. Its original governing Board of Visitors included Thomas Jefferson, James Madison, and James Monroe. UVA's distinctive student experience is rooted in a three-tiered system of residential living including Academical Village, residential colleges, and contemporary single-student rooms.
The campus's centerpiece, The Rotunda, is a UNESCO World Heritage site, shared with Monticello, echoing the commitment of the university to its rich history. The university's research centers and institutes address issues of national and global interest, promoting collaboration across disciplines.
UVA is also recognized for its commitment to diversity and inclusivity, attracting students from all 50 states and over 100 countries, adding to the vibrancy of the academic community. In athletics, the Virginia Cavaliers compete in the NCAA Division I Atlantic Coast Conference, adding to the enriching collegiate experience for students.
Finally, UVA's robust alumni network includes leaders in various fields, contributing to the institution's reputation for producing well-rounded graduates. The university's ranking is consistently high, reflecting the quality of its programs, its commitment to research, and the overall student experience it offers.
In all, the University of Virginia combines a rich historical legacy with modern educational practices to deliver a comprehensive learning environment that encourages intellectual growth, research innovation, civic responsibility, and community engagement.
What is the Ranking of the University of Virginia?
What is the ranking of the University of Virginia? The University of Virginia (UVA) consistently enjoys high rankings across various platforms, an accomplishment that is indicative of its robust academic programs, extensive research initiatives, and vibrant campus experience.
U.S. News & World Report
the University of Virginia (UVA) holds impressive rankings according to the U.S. News & World Report's college and university ranking system, a widely respected source for comparing academic institutions in the United States.
In the general National Universities category, UVA typically secures a position within the top 30, for the 2023 edition, the University of Virginia placed #25 in the National Universities ranking and #3 in the Top Public Schools in the country reflecting its overall excellence in a variety of fields. Notably, this ranking system considers several important factors, including the quality of education, faculty resources, student satisfaction, financial resources, expert opinion, student excellence, and alumni giving.
Furthermore, within this overarching category, the University of Virginia often ranks as one of the top three public universities in the country. This prestigious ranking places UVA among the highest echelons of American public higher education and reflects its commitment to offering top-tier education that is accessible to a wide range of students.
UVA's various individual programs also receive high marks. For instance, the undergraduate business program at the McIntire School of Commerce and the Darden School of Business, UVA's graduate business school, frequently secure positions within the top ten and top fifteen respectively in their categories.
Times Higher Education World University Rankings
The specific ranking of the University of Virginia (UVA) according to the Times Higher Education World University Rankings may vary from year to year, typically placing the university among the top universities globally. For the 2023 edition, UVA placed 156th in World University Rankings and 55th in US College Rankings.
The Times Higher Education World University Rankings evaluates universities across several key performance indicators grouped under five areas: Teaching, Research, Citations (research influence), International Outlook, and Industry Income.
Teaching quality is evaluated based on a reputation survey, staff-to-student ratio, doctorate-to-bachelors ratio, doctorates-awarded-to-academic-staff ratio, and institutional income. The Research category, similarly, is assessed through a reputation survey and research income.
Citations gauge the impact of the research conducted by the university. International Outlook is assessed through the proportion of international staff, international students, and international co-authorship. The Industry Income criterion measures how much research income an institution earns from industry, adjusted for purchasing power parity (PPP).
QS World University Rankings
According to the QS World University Rankings, the University of Virginia (UVA) ranked #253 globally. QS, or Quacquarelli Symonds, is a British company specializing in education and studying abroad, known for publishing the QS World University Rankings annually.
The QS World University Rankings evaluates universities based on six performance indicators: academic reputation, employer reputation, faculty/student ratio, citations per faculty, international faculty ratio, and international student ratio.
Academic Reputation (40% of the total score): This is assessed through a global survey, in which academics are asked to identify the institutions where they believe the best work is currently taking place within their field of expertise.
Employer Reputation (10% of the total score): This is also determined via a global survey, but this one asks employers to identify the universities they perceive to be producing the best graduates.
Faculty/Student Ratio (20% of the total score): This is a measure of the number of academic staff employed relative to the number of students enrolled. In theory, a high faculty/student ratio is an indicator that students will get sufficient tutelage.
Citations per Faculty (20% of the total score): This is a measure of research impact, assessed by calculating the total number of citations received by all papers produced by a university across a five-year period.
International Faculty Ratio and International Student Ratio (5% each): These are measures of a university's internationalism.
UVA is known for its strong academic programs, respected faculty, active research environment, and a substantial proportion of international students, all factors that would positively contribute to its QS ranking.
Rankings also consider factors beyond the classroom, such as research and campus life. UVA excels in these areas, too. The university is classified as an "R1: Doctoral University – Very high research activity" by the Carnegie Classification of Institutions of Higher Education. This classification highlights UVA's commitment to groundbreaking research and its contribution to various fields of study.
The university's vibrant campus life also contributes to its rankings. Nestled in Charlottesville, Virginia, the university offers a rich student life experience with a diverse community of students, a strong athletic program, and a wide array of student clubs and organizations.
However, it's crucial to note that while rankings provide useful points of comparison between institutions, they are only part of the picture. Factors such as a university's culture, its fit with a student's goals and values, and the specific opportunities it offers in a student's field of interest are equally important when evaluating an institution. Despite this, the University of Virginia's consistently strong rankings offer evidence of its comprehensive excellence, solidifying its standing as a leading institution of higher education.
Why Do College Rankings Matter?
Why do college rankings matter? College rankings play a significant role for universities, including the University of Virginia (UVA), for several reasons. They not only offer a way to gauge the relative performance of universities, but they also influence a wide range of stakeholders, including prospective students, parents, faculty, staff, and donors.
Firstly, for prospective students and their parents, college rankings can provide valuable information to make informed decisions. By evaluating universities on a set of standardized criteria such as academic reputation, faculty quality, student-to-faculty ratio, financial resources, and graduate outcomes, rankings like those from U.S. News & World Report, QS, and Times Higher Education, help families identify universities that may offer the best fit for their academic goals and career aspirations. UVA's consistently high rankings can attract high-achieving students who are considering top-tier institutions.
Secondly, faculty and staff also pay attention to these rankings. Higher-ranked universities are generally seen as more prestigious, which can help attract top-tier faculty and researchers. For current faculty, high rankings can be a source of pride and validation for their work. UVA's ranking helps it recruit and retain leading scholars who can contribute to its mission of teaching, research, and public service.
Thirdly, college rankings can also influence the perception of employers. Companies often look to hire from highly-ranked universities, presuming that these institutions provide high-quality education and produce well-prepared graduates. Therefore, the University of Virginia's ranking can give its students an edge in the job market.
Furthermore, alumni and donors may also consider university rankings. High rankings can enhance the value of a degree for alumni and boost the reputation of the university. For donors and potential investors, high rankings may indicate a good return on investment, as they can see their contributions are supporting a top-rated institution. Therefore, the University of Virginia's ranking can influence its fundraising efforts and endowment growth.
Lastly, for the university itself, rankings provide a means of benchmarking performance against other institutions and identifying areas for improvement. They offer an opportunity to assess and reassess strategic plans, set new goals, and measure progress.
However, while UVA and other universities undoubtedly value high rankings, it's important to note that rankings are not the only measure of an institution's quality or worth. The unique campus culture, specific program strengths, support services, student life, and countless other factors that contribute to a student's overall college experience can't be fully captured by rankings.
Nonetheless, UVA's consistently high rankings across various platforms affirm its standing as a leading institution of higher education, underlining its commitment to academic excellence, innovative research, and creating an enriching student experience.
What is the Benefit of the University of Virginia's Ranking in College Application?
What is the benefit of the University of Virginia's ranking in college application? The University of Virginia's (UVA) high ranking can offer several benefits to those considering college applications. Not only do these rankings provide validation of the institution's educational quality, but they also contribute to enhancing various aspects of the collegiate experience.
Academic Prestige: When you apply to a highly-ranked institution like UVA, you are positioning yourself to receive a top-tier education. UVA's high rankings signify the institution's commitment to rigorous academic programs, its focus on faculty quality, and its robust research opportunities. Graduating from a prestigious institution can offer an edge in both further education and the job market.
Employability: UVA's high ranking can also boost employability after graduation. Many employers respect the rankings and might perceive graduates from higher-ranked institutions as better prepared for professional roles. The ranking might indicate to employers that students have received a rigorous education and have been well-trained in their respective fields.
Networking Opportunities: High-ranked institutions like UVA often have a wide-ranging and influential network of alumni. As a student, you can benefit from this network for mentorship, internships, job placements, and career advice. The alumni network can continue to support your professional growth long after graduation.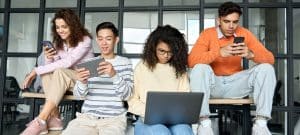 Faculty Quality: High rankings often correlate with exceptional faculty. At UVA, students have the opportunity to learn from and work with professors who are leaders in their fields. This means students are taught by faculty members who are actively involved in research and are at the forefront of their disciplines.
Resource Availability: Top-ranked universities are typically well-funded, which translates into better resources for students. This could mean access to state-of-the-art research facilities, well-stocked libraries, advanced technology, and extensive extracurricular and support services.
Peer Group: At a high-ranked institution like UVA, students are likely to find themselves surrounded by a highly motivated and accomplished peer group. This can create an intellectually stimulating environment, where students challenge and learn from each other.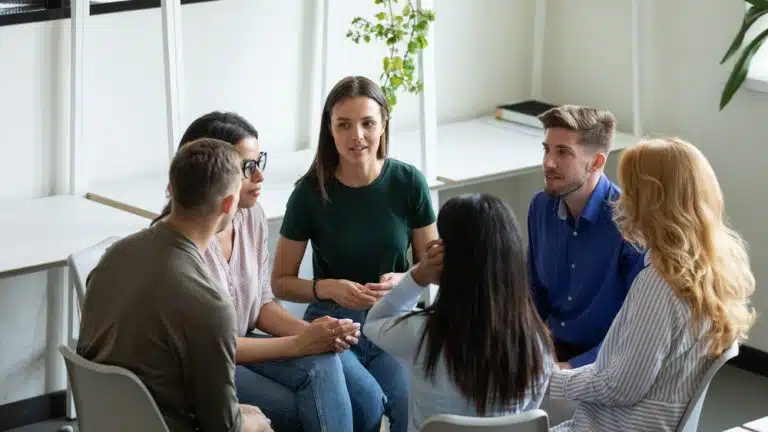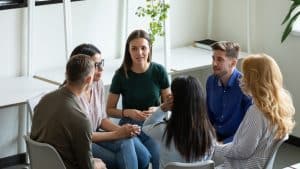 Program Strength: Department or program-specific rankings can be beneficial for students who have a clear idea of what they want to study. For example, if a student is interested in business or law, UVA's particularly high rankings in these fields could make it an appealing choice.
However, it's essential to remember that while rankings provide a useful tool for comparison, they should not be the only factor in the college application decision process. Each student's personal and academic goals, the culture and size of the school, the availability of desired programs of study, financial considerations, and geographic location are all important factors to consider when applying to college. Despite this, the University of Virginia's ranking certainly contributes positively to its overall appeal as an excellent choice for higher education.
Conclusion
Rankings provide a snapshot of a university's standing relative to other institutions, based on a wide array of factors. The University of Virginia's consistently high rankings are a testament to its commitment to quality education, robust research programs, vibrant campus life, and focus on diversity. However, rankings should not be the sole deciding factor for prospective students. Each student's unique goals, interests, and values should play a significant role in the selection process.
Nonetheless, UVA's strong reputation, as indicated by its rankings, underscores the school's ability to offer an enriching educational experience that equips students with the knowledge and skills they need to succeed in a rapidly evolving global society. It's safe to say that UVA continues to fulfill Jefferson's vision of an "academical village" where students and faculty engage in a continuous dialogue for mutual growth.
Want to learn more about your chances of getting into the University of Virginia? You've come to the right place. At AdmissionSight, we have over 10 years of experience guiding students through the competitive admissions process.
AdmissionSight can help you put your best foot forward when applying to college this fall. Contact us today for more information on our services.