The USC Motto
USC Motto
The University of Southern California is widely regarded as one of the finest institutions of private higher education devoted to research anywhere in the world. The phrase "Palmam Qui Meruit Ferat," which can be translated as "let whoever earns the palm bear it," has been adopted as the official USC motto and serves as a guiding principle for the university.
USC is an anchor institution in Los Angeles as well as a global center for the arts, technology, and international business. The university's diverse curricular offerings provide extensive opportunities for interdisciplinary study as well as collaboration with leading researchers in highly advanced learning environments.
The University of Southern California has been responsible for the education of tens of thousands of individuals who have spent their whole lives serving the general public. We are going to go more deeply into the manner in which the USC motto embodies both the university as a whole and the students that attend it.
What is the USC motto?
What is the USC motto? The USC motto is "Palmam Qui Meruit Ferat," which can be translated from Latin as "let whoever earns the palm carry it." This expression reflects the widespread significance of palms, palm fronds, and other branches of foliage as symbols of triumph, victory, ascension, and regeneration in ancient times. In particular, this expression may be a reference to the Roman custom of giving a palm branch as a reward for prowess to the gladiator who emerged victorious from a battle.
In 1722, English theologian John Jortin published the first edition of Lusus Poetici, a little volume of Latin verse that contains one of the first references to the word. The volume is called Lusus Poetici. Decades later, it became well known as the personal motto of Horatio Nelson, a British naval hero who distinguished himself during the Napoleonic Wars.
"Never give up" was one of his favorite phrases. After Nelson's astounding triumph over Napoleon at the Battle of the Nile in 1798, he was awarded the title of Baron Nelson of the Nile, and the inscription "Palmam Qui Meruit Ferat" was added to his coat of arms. Both of these honors were in recognition of Nelson's achievement.
Over the course of history, the proverb has come to serve as a motto or guiding principle for a wide variety of groups and institutions, including athletic clubs and educational establishments such as the British Royal Naval School and other military academies, as well as high schools, preparatory schools, and colleges and universities all over the world. In 1908, when a new university seal was being designed, USC officially adopted the phrase and included it in the design.
The motto of the University of Southern California, which alludes to accomplishment, justice, and victory, speaks to virtues that are just as much a part of the university now as they were in 1908. The University of Southern California has certainly earned the palm by steadfastly adhering to its basic self-reliance, "we-can-do-more" ethos, and steadfast commitment to open access for all students of merit. In doing so, the university has earned the palm. USC is ranked among a group of universities in the United States that includes Princeton and Yale, despite the fact that it is significantly younger than either of those schools.
But USC is not satisfied to rest upon its laurels. In the words of the university's president, Steven B. Sample, "USC is distinguished by a great drive to do even more tomorrow no matter how much we may have accomplished today." It is the goal of the University of Southern California, through the USC motto, to establish itself as the model for all other research universities in the 21st century. This objective will earn USC yet another palm, and they are determined to do it.
What is USC's mission statement?
Knowing the ideals of the USC motto, what is USC's mission statement? The growth of human beings and society as a whole through the cultivation and enrichment of the human mind and spirit is the primary objective of the University of Southern California (USC), which was founded in 1880 and is located in Los Angeles, California. Teaching, research, artistic creation, professional practice, and selected kinds of public service are the primary vehicles through which we fulfill our objective.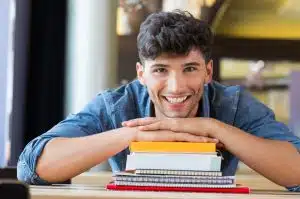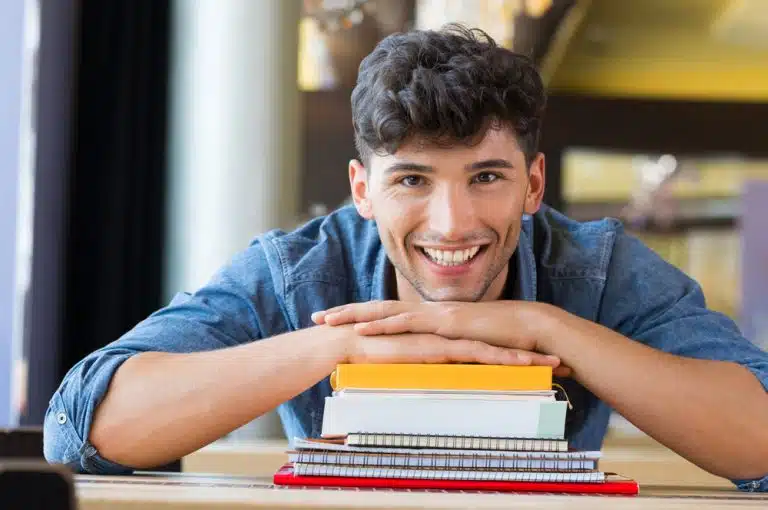 The education of all of our students, from first-year undergraduates to postdoctoral candidates, across a comprehensive range of first-rate academic, professional, extracurricular, and sports activities is the primary focus of the teachers and staff at our institution.
One of the unique advantages that USC possesses is its ability to successfully combine general education with specialized training. Its ongoing pursuit of quality in the education of our students includes helping them acquire wisdom and insight, a love of truth and beauty, moral discernment, an understanding of themselves, as well as respect for and admiration for others.
The conduct of research of the highest possible caliber by both our teaching staff and our students is essential to the achievement of our goals. USC is one of a very small number of premier academic institutions in which research and teaching are inextricably intertwined, and on which the nation depends for a steady stream of new knowledge, art, and technology.
In addition, USC is one of the few academic institutions in which research and teaching are inextricably intertwined. Our faculty members are not merely educators who pass on the knowledge of the works of others; rather, they are active contributors to what is taught, thought about, and practiced all over the world.
Embodying the ideals of the USC motto, the University of Southern California is committed to diversity and encourages great students from all backgrounds, races, and religions to apply. Because we are a global institution located in a global center, we have, over the course of our history, attracted a greater number of international students than any other university in the United States.
In addition, USC is a private institution, free from the constraints of political control, deeply dedicated to academic freedom, and immensely proud of our tradition of entrepreneurialism.
USC students, alumni, instructors, and staff are known to have an uncommon closeness to one another as well as a readiness to lend a helping hand to one another; in fact, the Trojan Family is a community that provides actual assistance to those who are a part of it. Alumni, trustees, volunteers, and friends of USC are crucial to the continuation of this family legacy. They contribute considerable financial support, take part in the governance of the university, and offer students assistance in a variety of settings.
The University of Southern California provides public leadership and service in a variety of domains, including but not limited to health care, economic development, social welfare, scientific research, public policy, and the arts, both locally and internationally. In addition to serving the public interest, we are the city of Los Angeles's largest private employer, and we also have the private sector's largest export industry. Both of these accomplishments place us in the position of being the largest private employer in the city.
For more than a century, the University of Southern California has been an integral part of the growth and development of Southern California. Today, USC also plays an increasingly vital role in the growth and development of the nation and the world. USC anticipates fulfilling these functions for the better part of the next many centuries. As a result, all of our long-term planning, commitments, and policy decisions about finances are geared toward the development of quality and excellence.
What is USC most known for?
Apart from the USC motto, what is USC most known for? The Institution of Southern California is the oldest private research university in the state of California, having been established in 1880. Since that time, the institution has been able to witness the development of DNA computing, antiviral software, and image compression on its own campus, making it a central hub of technological and engineering innovation.
In addition to producing remarkable inventions, the University of Southern California may take pride in 10 of its alumni being awarded the Nobel Prize. Angus Deaton, the organization's most recent Nobel winner, was awarded the Nobel Prize in Economics in 2015 for his study that linked individual spending choices with results for the collective economy.
At the University of Southern California's most recent graduating class, 22% of undergraduate degrees were given to students majoring in business and marketing, and 11% of degrees were given to students majoring in the visual and performing arts.
The next three most popular majors for that graduating class were journalism, engineering, and interdisciplinary studies. Journalism was the most popular major overall.
It should come as no surprise that the majority of undergraduate degrees given by USC are in business, as the university's Marshall School of Business is consistently ranked among the top research facilities in the country.
Students majoring in business take part in what is effectively an internship in marketing while taking classes such as MKT 406, which is titled "Practicum in Advertising and Promotion Design." Students organize themselves into marketing agencies and develop intricate communication strategies for real-world customers.
The Communication and Journalism Department of the University of Southern California has a prized possession in the form of the USC Annenberg Media Center.
Students majoring in journalism work in this environment with journalists who have won the Pulitzer Prize to cover critical issues in cities all around the world. By the time students receive their diplomas, they will have amassed a varied portfolio of experiences in writing, producing, directing, and hosting, in line with the USC motto.
Within one year of graduating from USC, every single member of the class of 2020 who majored in journalism found work in their field. Students often go on to exciting careers in the media at places such as ESPN, Entertainment Tonight, and NBC after graduating from the program.
The creation of an interdisciplinary degree, which requires students to take courses from at least two different departments, is chosen by nearly one in ten students.
Students who enroll in a program such as the Bachelor of Arts in Intelligence and Cyber Operations, for instance, gain the knowledge and skills necessary to address issues such as how nations utilize cyber technology to disseminate false information and how nations can defend their systems against such strategies.
There are also minors that span multiple disciplines, such as one that focuses on consumer behavior. Students who major in this area investigate the psychological underpinnings of consumer decision-making and uncover the specific cultural, economic, and social elements that play a role in shaping spending preferences.
What kind of student is USC looking for?
With everything there is to know about the ideals of the USC motto, what kind of student is USC looking for? The University of Southern California is a highly selective private institution that is well-known for its commitment to providing students of the next generation with an excellent education in a broad range of academic fields and fields of study.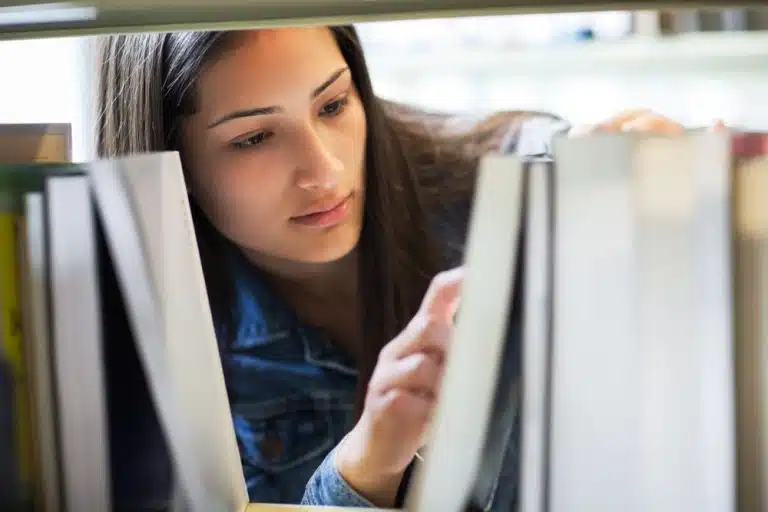 The ideal student to attend USC is someone who embodies the USC motto and is motivated to push himself to new academic and personal heights of achievement. During the application process, USC looks into the student's personal history as well as their academic performance over the course of their academic career. This helps them locate kids who are ambitious.
The ideal student body at USC would have a wide range of interests and come from a variety of different backgrounds. As a result, the admissions process makes use of a variety of auxiliary materials, including short-answer replies, letters of reference, and other supplementary papers, to assist in determining what qualities and skills each prospective student may bring to the school.
Students at USC are provided with the resources necessary to help them achieve their goals even more successfully than they could have ever imagined. Students who are willing to take significant chances in order to achieve their goals are likely to do well at the University of Southern California. This naturally denotes that students who come to USC with the aspiration to push themselves to their limits and grow in all aspects of their lives will find themselves in an excellent company once they arrive.
The "how things have always been done" is not something that students at USC are scared to question. Students who are not afraid to challenge themselves or others or to think creatively are more likely to do well in classrooms and lecture halls at the University of Southern California. USC provides a training environment for learning civic conversation, debate, and critical thinking for those who are not scared to take on the issue that is the proverbial "elephant in the room."
Do not be fooled by the carefree atmosphere of Los Angeles; students at the University of Southern California are known throughout the country for their level of professionalism, which is appropriately in line with the USC motto. Those students who are able to carry themselves in a professional manner and have an eagerness to learn are the ones who most effectively represent their university.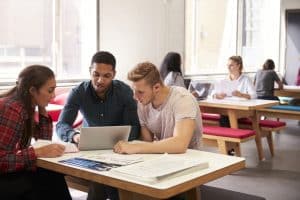 USC will provide you with the assistance and tools you require to take your involvement in your community to the next level if you are the type of person who derives satisfaction from being active in your community and having an effect on the people in your immediate environment. Students are strongly encouraged to make connections within their communities and to give back by volunteering their time, skills, interests, and talents.
The perfect student for the University of Southern California is one who is not afraid to take the initiative as a leader and who encourages others to think beyond the confines of the status quo, all while keeping their academic goals at the forefront of their minds. This private research institution is widely regarded as one of the best educational opportunities in the state of California, and if you are the kind of student who is always looking for new methods to tackle difficult problems, you will do exceptionally well here.
Students who are most likely to be successful at USC are those who are willing to push themselves academically and personally each day in order to pursue their interests.
Want to learn more about the USC motto? You've come to the right place. At AdmissionSight, we have over 10 years of experience guiding students through the competitive admissions process.
AdmissionSight can help you put your best foot forward when applying to college. Contact us today for more information on our services.