The Washington University in St. Louis MBA Program
Washington University in St. Louis, commonly known as WashU, is a highly esteemed private research university in St. Louis, Missouri. One of the university's most prestigious arms is the Olin Business School. The Olin Business School is particularly noted for the Washington University in St. Louis MBA program, which has consistently been ranked among the top programs in the U.S. and globally.
The importance of an MBA degree in today's business environment cannot be overstated. Pursuing an MBA provides students with comprehensive knowledge and practical skills needed to thrive in a highly competitive global business landscape. This degree offers individuals a deeper understanding of various business operations and strategies, including finance, marketing, entrepreneurship, and management.
Furthermore, an MBA degree often opens doors to greater job opportunities, managerial roles, and typically higher earning potential, a significant stepping stone for career advancement.
Washington University in St.Louis Admission Requirements
Application Process
The application process for the Washington University in St. Louis MBA program at the Olin Business School, Washington University, involves several steps. Prospective students must complete an online application form providing personal and educational details. This is followed by submitting necessary documents such as academic transcripts, standardized test scores (GMAT or GRE), and a professional resume.
Applicants must also write essays to demonstrate their motivation, leadership potential, and fit for the program. Letters of recommendation are typically requested to provide additional insight into the applicant's abilities and potential.
Finally, selected candidates are invited for an admission interview, which can be conducted in person or virtually. This comprehensive process allows the admissions committee to evaluate each candidate holistically, assessing their academic aptitude and personal characteristics, career goals, and potential contribution to the WashU community.
Required Documents (Transcripts, GMAT/GRE scores, etc.)
The required documents for applying to the Washington University in St. Louis MBA program at the Olin Business School, Washington University, include academic transcripts, GMAT or GRE scores, a professional resume, and, in some cases, TOEFL or IELTS scores for non-native English speakers. Academic transcripts from all previously attended institutions must be submitted, providing a detailed record of your educational performance.
The GMAT or GRE scores are necessary to evaluate an applicant's quantitative, verbal, and analytical writing skills. A current professional resume outlining your work experience, skills, and achievements is also a critical application component. Letters of recommendation, typically from professional or academic references, are used to gain insights into an applicant's abilities and potential.
If English is not your first language or if your undergraduate degree was not taught in English, you may need to submit TOEFL or IELTS scores as proof of English language proficiency. Please note the specific requirements may vary, and it's crucial to check the program's official website or contact the admissions office for the most accurate and updated information.
Statement of Purpose
A Statement of Purpose is crucial to the MBA application at the Olin Business School, Washington University. It allows applicants to convey their motivations, career aspirations, and why they are a good fit for the MBA program.
It should articulate the candidate's academic and professional background, interest in pursuing an MBA degree at WashU, and how the degree aligns with their future career goals. Additionally, it can provide context for any anomalies in the applicant's profile, such as gaps in employment or lower-than-average grades.
A well-written statement of purpose demonstrates a candidate's writing skills and clarity of purpose, strategic thinking, and ability to contribute meaningfully to the program and the broader WashU community. It should be concise, compelling, and carefully tailored to the Olin Business School, reflecting a clear understanding of its values, culture, and program specifics.
Letters of Recommendation
Letters of recommendation are integral documents of the application process for the MBA program at the Olin Business School, Washington University. These letters provide the WashU Admissions Committee with an external perspective on the applicant's skills, capabilities, and potential for success in the program.
Typically, recommenders should know the applicant well in a professional or academic context, such as a supervisor, manager, or professor. These people should be able to provide specific examples and insights into the candidate's leadership abilities, teamwork skills, problem-solving aptitude, and work ethic. In their letters, recommenders should ideally highlight instances where the applicant has demonstrated these qualities.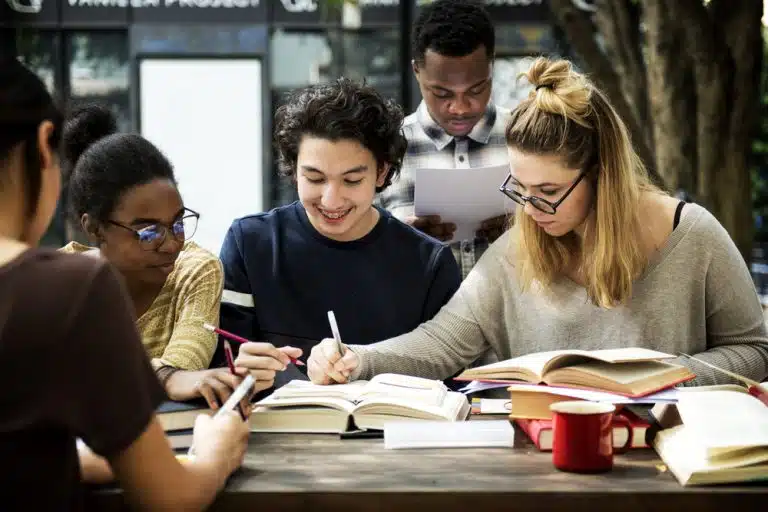 Letters of recommendation should affirm the applicant's capacity to perform academically, their potential to contribute positively to the WashU community, and their potential for future success in their chosen career path. Applicants should inform their recommenders about the program's specifics and their reasons for applying to help them tailor their letters effectively.
International Student Requirements
International students applying to the Washington University in St. Louis MBA program at the Olin Business School, Washington University, must meet certain specific requirements in addition to the general admission criteria. One of the main considerations is proof of English language proficiency, as the courses are conducted entirely in English.
Non-native English speakers must typically submit scores from either the Test of English as a Foreign Language (TOEFL) or the International English Language Testing System (IELTS) as part of their application. It's crucial to check the program's minimum score requirements for these tests. Additionally, all academic transcripts or records from institutions outside the U.S. must often be evaluated by an authorized credential evaluation agency.
International students accepted into the program must also demonstrate that they have sufficient financial resources to cover their expenses during their studies as part of the process for obtaining a student visa. The university's international students' office provides additional support and guidance on immigration regulations, cultural adjustment, and living in the U.S.
Admission Interviews
The admission interview is vital to the application process for the MBA program at the Olin Business School, Washington University. After reviewing the submitted application materials, selected candidates are invited for an interview, which can be conducted in person, via telephone, or through a virtual platform.
The interview allows the admissions committee to gain a deeper understanding of the candidate's motivations, interpersonal skills, leadership potential, and fit with the program. It is also a chance for the MBA candidate to ask questions about the program. During the interview, candidates are expected to discuss their professional experiences, academic achievements, career aspirations, and why they have chosen to apply to the Washington University in St. Louis MBA program.
Candidates must prepare adequately for this conversation, providing thoughtful, concise, and articulate responses. The interview assesses the candidate's communication skills and gives a sense of their personality, maturity, and readiness for the program's rigors.
Washington University MBA Program Structure
Full-Time MBA, Part-Time MBA, Executive MBA – Explanation and Comparison
The Olin Business School at Washington University offers three primary types of MBA programs: Full-Time, Part-Time, and Executive MBA, each designed to cater to the unique needs and schedules of students.
The Full-Time MBA is a traditional WashU MBA Program typically spanning two years, with a structured curriculum that includes core courses, electives, and opportunities for experiential learning. This program is geared towards individuals who can commit to studying full-time and seek a comprehensive immersion in business education.
The Part-Time MBA, or the Professional MBA, offers greater flexibility for working professionals. Classes are usually held during the evening, allowing students to balance their studies with full-time employment. The program content mirrors the full-time program's but is spread over a longer time.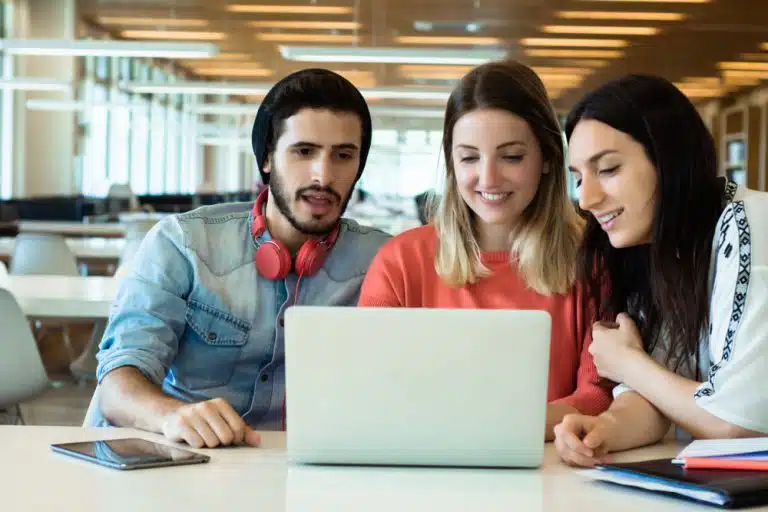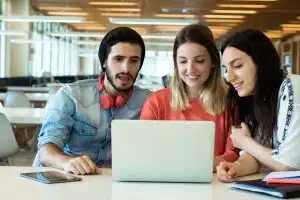 The Executive MBA is designed for seasoned professionals looking to enhance their leadership skills and strategic decision-making capabilities without leaving their jobs. This program is typically more condensed, often completed within 20 months, and includes weekend residencies, enabling high-level executives to attend without significant disruption to their work.
Each program has its unique strengths and is best suited to different career stages and personal circumstances. They all, however, maintain a commitment to delivering a high-quality, rigorous business education that fosters leadership, innovation, and ethical decision-making.
Duration of the Program
The duration of the MBA programs at the Olin Business School, Washington University, varies depending on the type of program. The traditional Full-Time MBA is typically a two-year program, allowing for an immersive and comprehensive exploration of business principles, practices, and specializations.
The curriculum includes a mix of core and elective courses, experiential learning opportunities, and often a summer internship between the first and second year. The Part-Time or Professional MBA program, designed for working professionals, offers a more flexible schedule with classes usually in the evening. Depending on the number of courses taken each term, this program generally takes about three years to complete.
Lastly, the Executive MBA is an accelerated program often completed in approximately 20 months. It is structured to minimize disruption for working executives, often offering classes during weekend residencies. All durations mentioned are typical, and completion time may vary depending on the student's pace and course load.
Cohort and Team-Based Learning
The Olin Business School at Washington University strongly emphasizes cohort and team-based learning as part of the Washington University in St. Louis MBA Program. This model is designed to mirror the collaborative environment of the business world, where teamwork and diverse perspectives are essential for success.
Upon entering the program, students are grouped into cohorts, which are smaller groups of students who start and progress through the program together. These cohorts provide a supportive, collaborative learning environment and help to build a tight-knit community among students. Within these cohorts, students often work in even smaller teams on various projects and assignments, fostering the development of critical teamwork and leadership skills.
Team-based learning allows students to learn from one another's experiences and perspectives, encouraging open dialogue and creative problem-solving. It also helps students to develop strong communication and interpersonal skills, preparing them for leadership roles in diverse, team-oriented business environments. The relationships built within these cohorts often extend beyond the classroom, offering valuable networking opportunities for future careers.
Washington University Core Curriculum
Core Curriculum
The core curriculum of the WashU MBA program at Olin Business School, Washington University, is designed to provide students with a broad understanding of critical business principles and practices. It begins with studying business fundamentals, laying the groundwork for more specialized coursework. Students learn about essential business concepts like strategy, marketing, operations, and finance.
Leadership, ethics, and organizations are significant components of preparing students to lead effectively, ethically, and responsibly in various organizational contexts. Managerial economics equips students to understand the economic forces that impact business decision-making and strategic planning. Operations and supply chain management delve into designing and managing systems and processes to produce and deliver goods or services.
Marketing management teaches students to develop effective marketing strategies, considering customer needs, competition, and market conditions. Financial accounting and managerial accounting provide students with an understanding of how to prepare and interpret financial information, aiding strategic decision-making.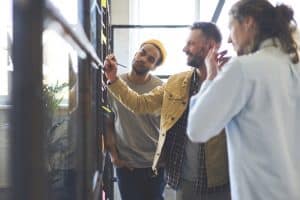 Finally, corporate finance explores topics like capital structure, corporate funding, and risk management, teaching students to make informed financial decisions in a corporate environment. These core courses build a strong foundation that equips students with the knowledge and skills needed to succeed in any business environment.
Electives and Specialization Tracks
In addition to the core curriculum, the MBA program at the Olin Business School, Washington University, offers a range of electives and specialization tracks that allow students to tailor their education to their specific interests and career goals. These electives cover various topics, including entrepreneurship, data analytics, international business, marketing strategy, and more.
The electives enable students to delve deeper into areas of particular interest or relevance to their future careers. Moreover, the school offers several specialization tracks that provide structured paths for students seeking to concentrate in specific fields. These tracks typically include a curated sequence of courses and may also involve experiential learning opportunities related to the specialization area.
Examples could include finance, marketing, operations, healthcare management, or strategy tracks, among others. By choosing electives and specialization tracks, students can ensure that their MBA experience aligns with their personal and professional aspirations while gaining a broader business foundation from the core curriculum.
Experiential Learning Opportunities
Experiential learning opportunities play a significant role in the Washington University in St. Louis MBA program at the Olin Business School, Washington University, allowing students to apply classroom theories to real-world business situations. These opportunities take on various forms, such as consulting projects, internships, business simulations, and case competitions.
For example, in practicum courses, students might work in teams to solve actual business problems for real-world clients, gaining firsthand experience in project management, problem-solving, and strategic decision-making.
Internships, typically undertaken in the summer between the first and second years of the Full-Time MBA program, offer students the chance to gain industry-specific experience, build professional networks, and potentially secure full-time job offers. Business simulations provide a risk-free environment for students to make strategic decisions and see their impact on a simulated business.
Case competitions challenge students to solve complex business cases under time pressure, often competing against teams from other prestigious business schools. Through these experiential learning opportunities, students can bridge the gap between theory and practice, enhancing their practical skills and better preparing for their post-MBA careers.
Global Immersion Program
The Global Immersion Program is a distinctive feature of the MBA curriculum at the Olin Business School, Washington University, emphasizing the school's commitment to producing globally-minded business leaders. As part of this program, students can travel internationally and immerse themselves in different business cultures, gaining firsthand insight into global business practices.
The program typically involves academic study, cultural experiences, company visits, and networking events. It allows students to explore international markets, understand the challenges and opportunities of business in different cultural and economic contexts, and interact with international business leaders.
Students also get to observe how the business principles and strategies they've learned in the classroom apply in different global settings. The Global Immersion Program broadens students' global perspectives. It enhances their adaptability, cultural competence, and ability to navigate the complexities of the international business landscape – skills increasingly valued in today's interconnected business world.
Capstone Project
The capstone project is a crucial part of the Washington University in St. Louis MBA curriculum at the Olin Business School, Washington University, culminating the program's learning experience. This project typically involves students working in teams to address a complex, real-world business problem or opportunity.
The nature of the problem may vary widely, spanning strategy, marketing, finance, operations, and more, depending on the partnering organization's needs. Throughout the project, students apply the knowledge and skills acquired throughout their MBA studies, including business fundamentals, analytical skills, leadership, and teamwork.
They must conduct thorough research, develop strategic recommendations, and present their findings and solutions to faculty members and, often, representatives from the partnering organization. The capstone project reinforces the practical application of the MBA coursework. It provides valuable experience in project management, problem-solving, and strategic decision-making, preparing students for their post-MBA careers.
Washington University in St.Louis Financial aid and tuition
Cost of the Program
The cost of the Washington University in St. Louis MBA program at the Olin Business School, Washington University, varies depending on the type of program. Typically, it includes tuition fees, mandatory fees for services and resources, and additional costs such as books, supplies, and living expenses.
Full-time MBA students also need to consider the cost of housing, food, transportation, and personal expenses for the two-year program. Part-Time and Executive MBA students, who often continue working while studying, might have different considerations regarding time and travel costs.
The exact cost can vary yearly, so prospective students must check the most recent tuition and fees information on the official university website or contact the admissions office.
While the cost of an MBA can be significant, it's also essential to consider the potential return on investment, including career advancement, increased earning potential, and the development of a valuable professional network. Additionally, various forms of WashU Financial Aid, including scholarships, grants, and loans, are available to help students finance their education.
Financial Aid Options
Financial aid options at the Olin Business School, Washington University, are designed to make the MBA program financially accessible to all admitted students. These can come in several forms, including scholarships, fellowships, grants, loans, and work-study opportunities.
Scholarships and fellowships are typically merit-based and are awarded to MBA students based on the strength of their application, including academic achievement, professional experience, and leadership potential. These awards do not need to be repaid. In some cases, there might also be need-based grants available. Federal and private loans can be another funding source; however, these must be repaid with interest.
Work-study opportunities allow students to work on campus or in approved off-campus positions to earn money to help finance their education. International students might have different options and should check with the university's financial aid office.
Additionally, some students might be eligible for employer sponsorship or reimbursement programs if their employer supports continued education. It's important for students to thoroughly explore all potential sources of funding and understand the implications of each.
Scholarships and Fellowships
Scholarships and fellowships at the Olin Business School, Washington University, are a crucial form of financial aid that can help offset the cost of the Washington University in St. Louis MBA program. These awards are typically merit-based, and they recognize and support students who have demonstrated exceptional academic achievement, professional accomplishments, leadership potential, or other distinctive qualities.
Scholarships can be awarded based on various criteria and do not need to be repaid. Some may cover a portion of tuition, while others may cover the full cost. Fellowships often come with additional responsibilities, such as research or teaching duties, and can provide a stipend and tuition coverage.
The selection process for scholarships and fellowships is often competitive, and students may need to submit additional application materials to be considered. It's worth noting that even international students are typically eligible for these awards. All applicants are encouraged to explore these opportunities and apply early, as they can significantly reduce the financial burden of the MBA program.
Now that you have an idea about the MBA program at WashU, your college admissions should be where you pay attention next. To ensure that you get into WashU, you can get help with AdmissionSight. With ten years of experience with college admission experts, AdmissionSight can help you get into the college of your choice. You can talk to our experts today to get an initial consultation.