These Are the Best Undergraduate Business Schools
Interested in pursuing a degree in business and entering into a career as a business professional? Then, you should aim to attend a college with a great undergraduate business program. With the right education, you can gain the skills and knowledge you need to outcompete others in the competitive world of business. Here, we'll review some of the best undergraduate business schools to help high schoolers make the best choice.
University of Pennsylvania
As America's first university, Penn University has a long history of offering the country some of the best undergraduate programs available. UPenn offers students upwards of almost 100 undergraduate majors in order to assist individuals looking for common undergraduate programs or more specialized majors.
They are among the top best undergraduate business schools in the country with over six various business majors. In addition to the main campus, UPenn also provides more opportunities for students by having undergraduate programs available at four schools.
If students are unable to make it to in-person classes the university does also offer online classes; some of which come free. Additionally, UPenn does have a great financial aid program allowing for a more diverse range of students to attend. Penn has been placed as the top university for global representation among its student body.
Massachusetts Institute of Technology
Here at Massachusetts Institute of Technology, commonly known as MIT, provides an educational setting for undergraduate courses in which students work alongside faculty to better learn through taking action.
With a large variety of undergraduate programs, MIT provides the opportunity to take education to the next level. The MIT Sloan School of Management offers diverse courses in business and management making it one of the best undergraduate business schools in the country for business majors and entrepreneurs.
In addition to new innovative paths for learning within the classrooms; MIT is also opening its academic courses to the online learning world. This provides more flexibility for their students to take courses in their own time.
MIT is also extending educational opportunities for younger children and their families. From programs ranging in school, after school, and over the summer, children are able to extend their academics.
University of California–Berkeley
The University of California–Berkeley offers an extensive academic selection of 184 departments and programs. This allows for a diverse range of students to attend the university and obtain the education needed to succeed.
These undergraduate courses are structured to teach students the necessary tools and skills needed to concur the workforce. UC Berkeley also offers a unique program called the BASE.
The BASE (Business of Arts, Science, and Engineering) program is offered during the summer and runs a full six-week business program to help expose those students not affiliated with a business undergraduate program to better understand the basics of business.
As a result of the universities commitment to higher education, UC Berkeley ranks among the best undergraduate business schools to attend. With 23 percent of freshmen that are first-generation college students, the University of California–Berkeley is assisting individuals to break the cycle and excel for greater dreams in life.
University of Michigan–Ann Arbor
At the University of Michigan, located in Ann Arbor, provides future students the opportunity to selects from 250-degree programs at any of the 19 schools and colleges. Regardless of location and program selections, students are guaranteed excellence in their higher education.
At Michigan Ross, the business college, it is believed that "business is the most powerful force on the planet for positive change". This mission reigns true in the work that is constantly being produced through the students, faculty, staff, and alumni every single day.
The University of Michigan is also expanding its education by ranking number 10 in the nation for students studying abroad. With opportunities in countries such as Ethiopia, Thailand, Germany, Peru, Ghana, India, New Zealand, and Ecuador; students are able to immerse themselves in other cultures for more learning opportunities.
This not only allows them to experience diverse cultures but also allows them to gain invaluable life skills past any classroom wall teaching. The university was also a host to students from 115 countries in the Fall of 2020 and offered courses in over 60 languages.
New York University
New York University offers higher education to students in the heart of Manhattan's Greenwich Village and downtown Brooklyn. A community of lively and diverse individuals from all backgrounds surrounds students at the university providing a safe and accepting space for educational experiences.
There are restaurants, shops, and other local businesses surrounding New York University. There are over 400 programs that are offered by New York University ensuring a major can be found for any individual.
Plus, a large benefit of the university is that being in the city; students have the ability to secure real-life experiences within the city while still continuing their education on campus.
New York University also has one of the best undergraduate business schools in the country; Stern Undergraduate College Business.
Here, students will be immersed in academia where they will learn how to inspire change through business, technology, and entrepreneurship in order to facilitate real-world innovation.
University of Texas at Austin
When choosing to attend the University of Texas at Austin students have the ability to select over 12,000 courses that range across 156 undergraduate programs.
These higher education options that are available at the University of Texas allow students the opportunity to experience academia at an affordable cost while also immersing themselves in a diverse pool of students from around the country.
The university made it a mission to become "a university of the first class" dating back to 1883. Since this time, they have refined, updated, and have constantly pushed boundaries to excel in higher education.The
University of Texas at Austin is among the best undergraduate business schools where their undergraduate business program is ranked number five in the country.
At the McCombs School of Business, students have the opportunity to obtain their undergraduate business degree while they learn real-life skills in order to active change.
Carnegie Mellon University
Carnegie Mellon University prides itself on breaking stereotypes and boundaries when it comes to education. The university offers an education that reaches across disciplines in order to better educate and prepare students for real-life situations after graduation.
Carnegie Mellon University has programs available across all disciplines from health professionals and computer science to humanities and business.
All programs have been uniquely designed in order for students to work with others outside of their desired field in order to better facilitate collaboration across disciplines.
The Tepper School of Business has been ranked #7 among the best undergraduate business schools in the country. By encouraging students to work within their field but also pushing them outside of the classroom; students are better prepared for careers once they graduate from Carnegie Mellon.
Cornell University
Founded in 1865, Cornell University is a privately endowed university that fosters high education for the Ivy League. The university has nearly 80 fields of study for students to select as majors in addition to a variety of dual-degree programs.
The Cornell SC Johnson College of Business offers students the ability to obtain a degree in business and excel once university life ends. There were 94 companies that hired graduates from the Class of 2018 and there was a 96% placement rating for graduates seeking full-time employment for the Class of 2019.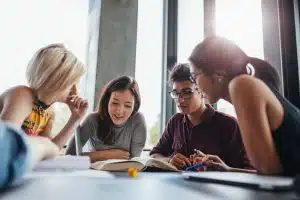 Additionally, 95% of students complete an internship by the time they graduate which has allowed them to gain real-world experiences to apply to a future career.
Therefore, it is clear that Cornell University prides itself on not only assisting its students to complete a degree program but also securing a career utilizing their education.
Indiana University–Bloomington
Find your spark at Indiana University. At the university, located in the heart of Bloomington, Indiana: students are able to explore over 200 degree options that fit into their personal path.
The university focuses on not only providing top education but also encouraging students to explore opportunities in order to get involved and give back.
With 16 degree-granted colleges and schools, Indiana University's Kelly School of Business falls amongst the best undergraduate business schools in the country. The university offers a full-time MBA program, a direct online MBA, an Executive Degree program, and several other business options.
Along with the main campus located in Bloomington, there is also an Indianapolis location and online courses offering more flexibility for busy students or those choosing to continue their higher education paths.
Additionally, Indiana University offers pre-college programs for younger students looking to jumpstart their college education prior to acceptance to the university.
University of North Carolina–Chapel Hill
The University of North Carolina at Chapel Hill offers students the ability to gain higher learning while learning skills that can set them apart from others in their future careers. They encourage students to learn through innovative classroom techniques and apply those to better the community around them.
The University of North Carolina at Chapel Hill has been consistently ranked among the best undergraduate business schools not only in the country but also in the world. This is in large part due to their education revolving around their five core values: excellence, leadership, integrity, community, and teamwork.
Another unique technique the university utilizes is applied improvisation in order to teach students about being human. Through this technique, students are able to develop skills in communication and collaboration. This also helps students better think on their feet, which can translate over into a fast-paced business environment.
University of Virginia
Since being founded in 1819, the University of Virginia has been providing higher education to students who aspire to break barriers, make changes, and make the world a greater place. With countless undergraduate programs, students are able to find a variety of fields that interest them in order to gain the desired degree.
Along with other schools at the University of Virginia, The Darden School of Business has a signature approach when it teaches students how to make the connection between their education and real-world experiences.
Students are able to obtain an education that is offered by the University of Virginia that has been ranked among the top ten best undergraduate business schools. In addition to on-campus classes, the University of Virginia offers online courses for better flexibility.
The university also offers financial assistance in order to jumpstart the path for higher education to those students that need a bit more assistance.
Adelphi University
Dedicated to transforming lives for over 125 years, Adelphi University provides students the proper tools in order to have success in their personalized learning. For four consecutive years, Adelphi University has been ranked among the best colleges nationwide.
With countless overtop awards, the university is clearly being recognized for its innovation, inclusive community, and diversity.
At Adelphi University students are not just experiencing unique learning opportunities but also becoming immersed in a wide range of cultural settings making it easier to go and apply their experiences into the real world.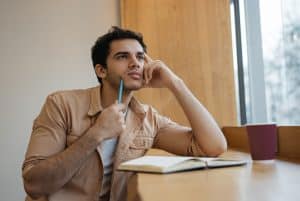 The university may be composed of eight schools but they all share the same mission; providing students with powerful, personal, and life-changing learning experiences.
At Adelphi University, the Robert B. Willumstad School of Business offers business majors the opportunity to learn through paid internships. These experiences allow students to gain access to a larger career pool after graduation.
Alabama A&M University
A former slave named Dr. William Hooper Councill founded Alabama Agricultural and Mechanical University in 1875. As a historically black college and university, the university still maintains the feeling of a small college but still offers some of the best education in the country.
The university has a strong commitment to academic excellence for all A&M students. With more than 60 undergraduate programs to select from; students attending Alabama Agricultural and Mechanical University are able to select a program that best suits their future career path.
Additionally, the College of Business and Public Affairs offers programs that are working-adult friendly in order to assist with advancing those individuals already immersed within the workforce.
In all programs, students will be able to learn and gain skills they are able to use in everyday life. Additionally, the university offers online courses as well as financial assistance to better assist individuals.
Alfred University
Alfred University is where education is outside of the ordinary. While on-campus students have the opportunity to not only have an excellent educational setting but also have a great student life through clubs, meetings, movie nights, guest speakers, music, theater, and countless other activities.
This is a huge part of university life at Alfred. Students are able to connect with individuals across disciplines in order to better connect and build communication skills for life after college. Plus a strong student community can facilitate a better learning environment.
The College of Business at Alfred University is among the best undergraduate business schools due to its 98% placement rate, four majors, and nine minors.
At Alfred University, students learn through an entrepreneurial, innovative, and creative environment that allows students freedom from traditional classrooms.
The university offers financial assistance, as well as, grants to better support students from all backgrounds and avoids exclusion simply because of finances.
American University
At the American University, located in Washington D.C., the campus focuses on innovative learning opportunities for students while facilitating various methods for students to take action and change the world.
The university offers a wide range of undergraduate programs. Programs are offered in-person and online again for more flexibility for students. Additionally, the university offers study abroad and summer programs allowing for even more learning opportunities.
The Kogod School of Business is just one of eight schools at the American University. The business school at AU extends education to students through MBA, masters, undergraduate, online, dual degrees, certificates, and executive programs.
The school of business, similar to the other schools at the American University offers students the ability to gain practical learning experiences through innovative learning. The campus life at AU also offers a strong community that fosters friendships to last a lifetime. At AU students do not just gain an education but relationships that they are able to carry out into the real world.
Improve your chances of getting into your dream school.
If you're set on getting into a world-class college but aren't sure how to make it happen, we can help! AdmissionSight is a leading college entrance expert with over a decade of experience helping students just like you get into the schools of their dreams.
We focus on offering a wide range of services all aimed at helping students perfect their applications to catch the attention of admissions officers. Contact us today to schedule a free consultation to learn more about what we offer.