Fun Things to Do Before High School Ends
Fun things to do before high school ends
What are the fun things to do before high school ends? The end of high school is fast approaching. Perhaps you're attempting to cross things off your high school bucket list. AdmissionSight listed out some fun things to do before high school ends. Check them out below:
Make an impact
Participating in and supporting your community is the most satisfying thing you can do! Find a way to contribute by getting in touch with the groups that are important to you, whether it's animal rescue, environmental conservation, or another worthwhile cause.
Ask local nonprofits how you can support them by getting in touch with them. To spread the message, it might be as simple as sharing their postings! An ounce of goodwill goes a long way.
Break free of your comfort zone.
It's never too late to learn a new skill, hone an old one, or put one to good use!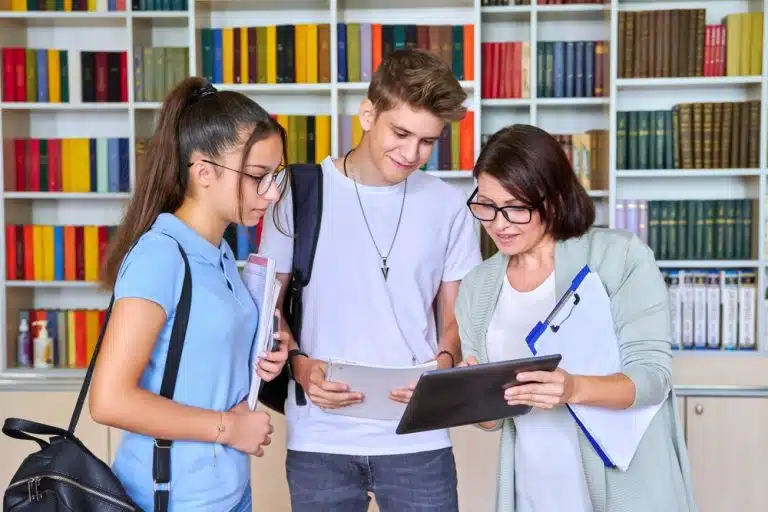 Do you enjoy taking photos? One of the fun things to do before high school ends is to join a photography or yearbook club to help capture this eventful year and make some new friends in the process. Do you have a natural talent for singing? Look into joining the school choir through auditions.
In high school, you want to make fresh memories and new acquaintances. You never know who you'll run into or what self-discoveries you'll make.
Discover something fresh.
The best approach to broadening your horizons and learning about new subjects is to get lost in a good book. Take advantage of the time you have right now to take on a reading challenge because before you know it, you can find yourself buried in a world of tests and study sessions.
You can fall in love with imaginary people, learn something new, and perhaps even get a deeper understanding of who you are in the process. Encourage yourself to look into different types of writing. You might find ideas you had never even thought of.
Take pictures.
Private photo shoots are the best way to save a memorable day spent with your friends! Invite a few of your closest pals around, put together a goofy backdrop, and have some fun. Use an instant photo camera to take the pictures, or get creative and use one as a prop to give your pictures a fun, retro feel!
You can also go to your high school campus (social distance doesn't imply you can't have fun), a nearby park, or a cheerful field of flowers.
After the photo shoot, you can create a scrapbook with amusing prints to carry the experiences with you and treasure them always. Enjoy this period of your life and capture it!
Save your favorite memories.
A time capsule is a wonderful way to store your current memories so you can explore them later. Take images of you and your pals having fun and being ridiculous using an instant camera.
Include the life events that make you happy. Keep the class notes you distributed, as well as the friendship bracelet you wore all year! Include all of your hobbies and aspirations for the future in a letter to yourself.
Set aside a time to reflect on all the personal memories you have—all the laughs, all the tears, all the love, and all the joys—and to open this (perhaps after college).
Make a playlist of your life.
Music is among the best methods to bring back memories. One of the fun things to do before high school ends is to create a playlist! When you're in college and missing your old buddies, creating a high school playlist is a terrific way to remember the good old days!
For your closest pals, compile a playlist of your favorite tunes (or make a collaborative one with your whole group). You can listen to it simultaneously, so that even if you're far apart, you'll always feel connected.
Investigate new frontiers.
Before making the important decision of where to enroll in school, visit the campuses! Bring your instant camera and capture images of your favorite elements at each school. Then, utilize the images to compile a list of advantages and disadvantages that will aid in your decision-making.
Do as much web research as you can, don't forget! Check out everything the places have to offer and read what other students have to say. You want to be somewhere where you'll love making memories because you'll be spending a lot of time there in the future.
Dream freely.
Consider what you want to do with your life after high school while you cross items off your bucket list. What explorations are you interested in? Do you have any experiments you want to try? Which actions have you always been apprehensive about taking?
Your life is about to become a blank slate. Consider who you want to be and create a bucket list of experiences that will help you become that person.
Recount memories.
Remember to snap pictures of all the memorable moments wherever you go in these final months before graduation! Wherever you go, take your instant camera with you. Exchange images with friends and take lots of shots.
Use the pictures you took to decorate your desk when you come to college. Even better, make a welcome board that you can post in your dorm room and ask visitors to leave notes on. There are countless options!
Be open.
So many changes will occur during the next few years. Be receptive to new possibilities. You will develop into the person you have always envisioned yourself becoming as a result of these events.
One of the fun things to do before high school ends is to make the most of the time you have left before you depart! Continue having fun and creating memories. Because this period in your life only comes around once, enjoy it!
Things to do with friends before high school ends
What are the things to do with friends before high school ends? It is only natural to want to create lasting memories with your friends as graduation approaches for many. Things that will make you smile when you look back on them: Before you move across the nation and begin your lives and actual careers, it is crucial to spend as much time as you can with your friends.
Here are some activities you can engage in with them to make the most of your remaining time.
Go hiking!
Hiking is a low-cost activity that will definitely be enjoyable. All you need to do is get outside and begin walking. You'll be able to create lasting memories, hold meaningful conversations, and just enjoy yourself. Exercise-induced endorphins will enhance pleasure as well!
Visit one or more new restaurants.
Undoubtedly, you and your pals have a favorite restaurant or two. Why not try something different? One of the fun things to do before high school ends is stumble into a location and wish you had discovered it earlier. Alternatively, you two may detest it, laugh, and remember it later. In either case, it is a fun activity for friends to do together.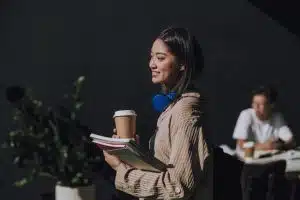 Have a movie night.
There are numerous different ways to accomplish this. You can use your Netflix subscription to avoid spending a lot of money if you're strapped for cash. Just remember to bring popcorn! Why not watch something currently popular at the drive-in or theater if you have $10 to spare? You might not have seen it before. You can always count on having a worthwhile chat after an excellent movie.
Take a lengthy road trip.
Not a scheduled road trip, though. Driving about your city while grooving out to music and soaking in the views is what this entails. This is a useful approach to discovering new restaurants or events that may catch your attention. Even so, you might want to check it out on a whim. A healthy amount of impulsivity can be beneficial to a relationship.
Go get coffee and chat!
Why not converse over coffee with a friend? This is a fun way to connect with someone while enjoying a tasty coffee! And let's face it, you will also be eating pastries. People's shared love of coffee holds them together.
Visit an athletic event.
There are numerous ways to accomplish this. You can purchase tickets to a professional athletic event if you and your friends have a serious interest in sports. Attend a sporting event hosted by your school if you don't want to spend a fortune. Students frequently enter for free.
Have a game night.
Monopoly can kill friendships, but it can also bring back some pleasant memories. You name it: Jenga, poker, The Game of Life, and Cards Against Humanity. This is a cost-effective method to enjoy yourself and one of the fun things to do before high school ends. If you're into that sort of thing, you could potentially turn it into a drinking game!
Visit a secondhand store.
For college girls, thrifting is the holy grail. Going thrift shopping is a great way to maintain your high-end friendships while saving money on high-end items. Take a coffee break, have lunch, and then spend the day looking for bargains. Who knows what you might discover?
Go camping!
Spending time with friends of all genders while camping is a nice idea. You can have separate tents, of course, but you can also spend time with all of your friends in a way that is enjoyable for everyone. It's true that not everyone enjoys camping, but you should still give it a shot. Before graduation, it is a pleasant way to cook some delicious meals and build relationships with others and the natural world.
Reminisce
Since you've known these folks for a significant chunk of your life, you might as well sit down and reflect on the good and terrible moments. It is enjoyable, can cause a lot of laughter, and serves as a reminder of the value of your friendship to one another.
Life skills you should have before high school ends
What are the life skills you should have before high school ends? No matter if they choose to pursue a career or a college degree, the knowledge kids gain in school will be helpful. The everyday life skills that children require to develop into self-sufficient young adults, however, are sometimes simply disregarded.  things to do before high school ends
Before graduating from high school, it is suggested that they possess the following life skills:
Managing time
One of the most essential skills for living a productive life is learning how to manage your time. However, learning it is one of the most challenging. To become more organized, we must train ourselves.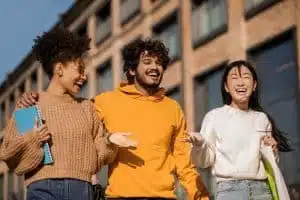 We frequently seem to forget that skills like scheduling, planning, developing routines, and being realistic about our productivity must be practiced in order to become proficient. Thanks to the abundance of resources available online, anyone can learn time management skills for free. If it is ineffective, invest in a self-help book or work one-on-one with a tutor.
Healthcare
Many folks don't fully comprehend either the Massachusetts-specific or national healthcare systems. You can decide what kind of plan will work best for you by understanding how health insurance (and all other types of insurance) operate.
Additionally, everyone needs to be ready for medical crises. Children and parents: discuss emergency procedures and think about enrolling in a first aid crash course.
Self defense
Although we sincerely hope we never need them, self-defense techniques can save lives in a dangerous scenario. Look up local classes online.
In Massachusetts, there are numerous martial arts and self-defense schools, some of which provide free lessons or reduced rates. For instance, on Saturdays from 10 to 11, SEPS Self Defense Boston provides free self-defense sessions for women.
Home and auto repair
For any project or repair that can arise, it's helpful to be able to replace a tire, paint a room, utilize tools, maintain your property, and clean up after yourself.
Communication skills
This particular one is crucial! Strong communication abilities are seen by many businesses as the most crucial trait in potential employees. Building strong and fruitful connections, whether at home, at work, or with friends, helps to be skilled in conversation, manners, interviewing, navigating various sorts of relationships, and solving conflicts.
Financial skills
Many young adults who are away from home don't know how to manage their finances, write checks, manage their bank accounts, or build and keep good credit. Parents, you can easily teach your kids these fundamental financial skills by having a dialogue with them. For advice on how to better handle your finances, read this Forbes article, kids.
How the government works
This is a huge one. You probably only have a vague understanding of how the government operates unless you take a political science or government course. Every young adult should be aware of things like how to register to vote, who their representatives are, their rights as citizens, how the legal system functions, and the political concerns that are significant to them.
Try to enroll in a class that will teach you if you haven't finished high school yet or if you intend to attend college. Otherwise, you may find a ton of information about how the government functions online.
These are some excellent suggestions for fun ​​things to do before high school ends. Having trouble getting started with your college application? Concerned about attending college? Not just you, either! The convoluted procedure has millions of high school students perplexed and unsure of where to begin. AdmissionSight can help with this.
We, at AdmissionSight, provide a wide range of valuable services focused on assisting high school students in learning the college admissions process. We'll help you get into the college of your dreams by considerably upgrading your college application. Book your consultation today!