Things to Do During Winter Break College Edition
What is a winter break?
What is a winter break? Winter breaks are times when students and workers are given time off from work or school, typically in the winter months. People can unwind, travel, and spend time with their loved ones during their time off. Read on as we uncover the things to do during winter break college edition.
Depending on the school or employer, the specific dates of a winter vacation may change, but it usually lasts one to two weeks. Winter break is a vacation season that normally occurs in December and January, during which many students and workers take time off from work or school. It frequently falls between the fall and spring semesters or quarters, providing people with the winter months to relax, travel, or spend with friends and family. In the succeeding portions, we will discuss about things to do during winter break college edition.
Importance of a winter break
What is the importance of a winter break? AdmissionSight has listed down several reasons why winter vacation is essential. Check them out below:
Relaxation: It gives people a much-needed break from their everyday routine, enabling them to rest and recover.
Spending time with loved ones: People take advantage of this opportunity to meet up with family and friends and deepen bonds between them.
Travel: For many people, winter break is an opportunity to visit new and exotic locations and take in various cultures.
Education: Some people utilize their winter vacation to pursue their education or to take advantage of possibilities for professional growth.
Mental health: Taking a break from school or work can help you feel less stressed and better about yourself.
In general, winter break is a great time for people to take a break from their daily responsibilities and do things that make them happy and fulfilled.
Things to do during winter break for college students
What are the things to do during winter break for college students? It would be an understatement to say that institutions and their students have faced their fair share of pandemic-related difficulties. Unexpectedly, when campuses were closed for a long time, the education system was forced to offer online learning.
Some schools have not yet announced their plans for when they will be able to resume on-site instruction. Students have adapted to attending their classes from the convenience of their homes online.
How will you spend your Christmas break in a pandemic that is fundamentally altering how we live now that you are out of school for a few weeks? What are the things to do during winter break college edition?
Numerous events, activities, meetings, and celebrations are being postponed, limited, or canceled. It could be particularly difficult to arrange your winter break and make it pleasurable and unquestionably unforgettable because this time is historically a first for everyone.
While taking some time off over your winter break is essential, you should also make the most of your spare time—especially given the unique circumstances we are in right now!
We have put together a list of practical suggestions on how to make your winter break as enjoyable and fruitful as possible. Check out the things to do during winter break college edition:
1. Spend time with the people you love. Have you been so busy this semester that you haven't even had time to spend with your family? Then you have the best opportunity to make up for the lost time. This may be the most typical and important way to spend your break from school.
It's the ideal moment to celebrate with your loved ones. The holiday season inspires a certain mindset for making enjoyable memories with your loved ones.
As long as you are all present, no time is wasted, regardless of the activities you choose to engage in. Don't let the circumstances at hand prevent you from making brand-new memories. Numerous safe indoor alternatives are still available for your enjoyment.
2. Get ready to apply for internships and scholarships. One of the things to do during winter break college edition is to get ready to apply for internships and scholarships. You can arrange or review your plans for a scholarship and an internship during the winter break. Even though you don't have to worry about finishing them all right away, you might start applying for some of them. You can manage your time effectively and plan out the tasks you need to complete for your scholarship or internship application.
3. Read books that may not be academic. It's acceptable to take a break from reading your school and academic texts. Feeding your literary bank with works from all genres and captivating tales is equally important. Reading fictional stories and narratives occasionally is certainly enjoyable and helpful for oneself.
This is the ideal time to read the novels you've been itching to read if you're a bookworm but have been overburdened with projects and tasks during the semester.
4. Maintain a healthy lifestyle by working out. This advice should go without saying because it should be carried out anytime you have the opportunity, including during school hours. Don't take the advantages of regular exercise for granted! There has been a recent occurrence of weight gain related to the COVID-19 problem, and we alone are to blame.
The restrictions on our ability to engage in some activities and visit certain locations are insufficient justifications for us to continue leading unhealthy lives. Thus, it is essential to assess your health and create some goals.
5. Make a list of all the things you want to do this year. What better time than the winter break to plan your goals for the coming year? Making a bucket list for the upcoming year is incredibly exciting and fun, even if you're not the planning type. It will encourage you to have a happy attitude and anticipate the coming days. Make a list of everything you want to do and come up with ideas for how to get there. Make the most of your time at college and surprise yourself by doing something fresh and out of the ordinary.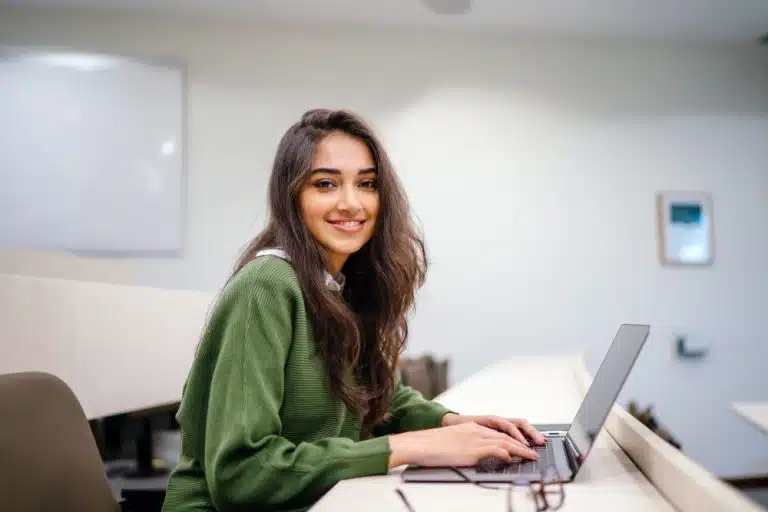 6. Connect to your inner self. One of the things to do during winter break college edition is to connect with your inner self. Your busy schedule and excessive homework undoubtedly kept you from doing any serious and life-worthy reflections. Writing in a reflection notebook has proven to be a useful tool for introspection. Professionals and mentors concur that the lessons a student learns and takes into account affect their academic success.
Getting in touch with your inner self boosts your spirit as a whole and is not just restricted to educational reflections. We must thus make time to nourish our souls and give them a break from the stress and toxins of daily life.
During the holiday break, use your free time to examine your soul and learn to love yourself. Even when things don't go exactly as you had hoped, be kind to yourself and keep your outlook upbeat. You owe it to yourself to remind yourself that everything will turn out for the best.
It would be even better if you could find the time to keep a soul journal. Similar to keeping a personal notebook, keeping a soul journal enables you to explore your emotions, evaluate your life as a whole, and confront your challenges and emotional concerns.
7. Plan and organize your resume. Spend the time you have wisely and effectively when you have it. Another approach to achieve this is to write a Curriculum Vitae that is organized nicely. You might not know how to write a CV if your summer employment or part-time jobs in high school didn't require you to submit one.
Take it easy; your first CV doesn't have to be flawless. For your internship or part-time employment, start studying how to create the greatest summary. You can continue to revise and rework your resume as you gain more knowledge about it.
8. Welcome to a new, improved you! The winter vacations signal the start of a new year. The year 2020 flew by quickly, and we were eager to begin the next one. Even if this year's early months have already seen changes, you may still have some new concepts and ideas to implement for the coming year. Organize them over the break from school.
Any change is good for your growth, whether you want to look different by cutting your hair, changing its color, changing your wardrobe, or remodeling your home.
Accept new developments in your life. Learn to take stock of your recent changes and consider how you might implement them in the upcoming new year. Don't choose a resolution for the new year that you might not be able to keep.
Want to find out more about things to do during winter break college edition? Or your chances of getting into the university of your dreams? You've come to the ideal place. Our college admissions experts at AdmissionSight have helped students get through the difficult admissions process for the past ten years.
Contact AdmissionSight using the form and set up a free initial consultation today with our enrollment specialist. We're available via Zoom and help students across the globe.