Top 10 Law Schools in the US
Top 10 Law Schools
Earning a law degree from a reputable law school, even if it is part of the top 10 law schools,  is one of the best ways for people who want to be lawyers to show potential employers, coworkers, and clients that they are knowledgeable, skilled legal professionals.
Being accepted into a highly selective, highly regarded law school shows that you are one of the best law students in the world. This is because you have a strong academic background, a nearly perfect LSAT score and undergraduate GPA, and excellent critical thinking skills.
There is a general link between a law school's ranking and how well it does at getting people jobs, but prestige shouldn't be the most important thing to think about when choosing a law school.
Compared to other law schools, top institutions are renowned for producing more US Supreme Court justices and clerks, presidents of states, notable figures in commerce and industry, and intellectual giants.
If you go to a good law school, you will almost certainly have a successful legal career, no matter what kind of law you want to practice or where you want to start your career. AdmissionSight has listed the top 10 law schools in the world, check them out below:
1. Yale University
The law school at Yale University, a private Ivy League research university in New Haven, Connecticut, is called Yale Law School.
Since the magazine started providing law school rankings in the 1980s, it has consistently been the top-ranked law school in the United States. It was founded in 1824.
The acceptance rate for 2020–21 at one of the most exclusive universities in the world was 4%, the lowest of any American law school.
2. Stanford University
The law school of Stanford University, a private research university close to Palo Alto, California, is known as Stanford Law School (sometimes known as Stanford Law or SLS). It was founded in 1893 and is consistently ranked among the top 10 law schools in the world.
Since 1992, Stanford Law has consistently been rated as one of the top three law schools in the country. Only Yale Law School has achieved this feat.
3. Harvard University
The law school of Harvard University, a private research university in Cambridge, Massachusetts, is known as Harvard Law School (HLS).
The oldest continually running law school in the US was established in 1817. One of the best law universities in the world is Harvard. 99% of 2019 grads passed the bar exam, according to Harvard Law's 2020 American Bar Association (ABA) mandatory disclosures.
Over one-quarter of all Supreme Court clerks between 2000 and 2010 were from this school, more than from any other law school in the country.
4. Columbia University
The law school of the private Ivy League university Columbia University, located in New York City, is known as Columbia Law School (sometimes known as CLS or Columbia Law).
According to U.S. News & World Report, Columbia Law is consistently ranked among the top five law schools in the United States, making it one of the most distinguished law schools in the world. The Columbia College Law School, which came before Columbia Law School, was founded in 1858. It was known for its legal expertise in the 18th century.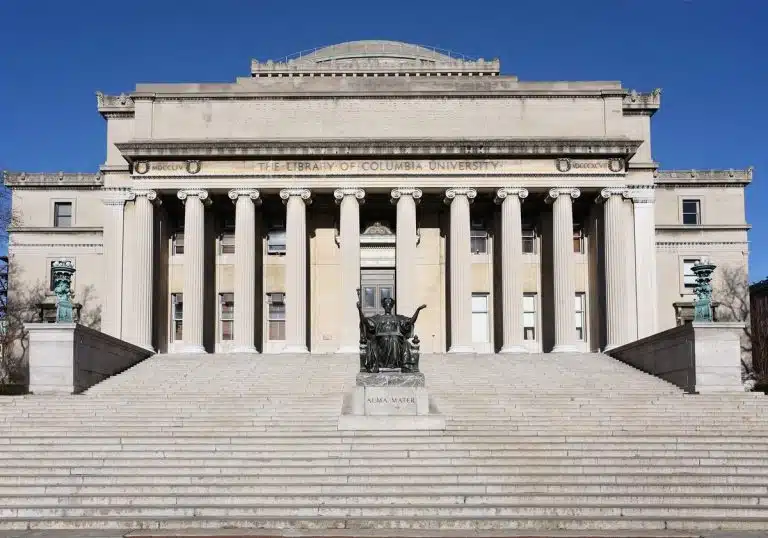 Alexander Hamilton was the first Secretary of the Treasury, and John Jay was the first Chief Justice of the United States. Both of these men went to King's College, which was the colonial version of the university.
The 2021 American Bar Association (ABA) disclosures from Columbia Law School show that 98.3% of the class found work within ten months of graduation.
The National Law Journal's "Go-To Law Schools" list, which typically gauges the proportion of graduates getting jobs at the largest 100 law firms in the U.S., has placed Harvard Law School at the top since 2014.
5. University of Chicago
Another private research institution in Chicago, Illinois, the University of Chicago is home to the University of Chicago Law School.
It is consistently ranked as one of the best and most prestigious law schools in the world aside from the top 10 law schools, and many of its graduates have gone on to have successful careers as lawyers, professors, politicians, and business leaders.
So that's the first five law schools in the top 10 law schools list. Continue reading to learn more.
6. New York University
The law school of New York University, a private research university in New York City, is known as NYU Law.
The oldest legal school still operating in New York State and New York City, NYU, was founded in 1835. J.D., LL.M., and J.S.D. degrees in law are available from NYU Law, which is situated in Lower Manhattan's Greenwich Village.
After being ranked as the fourth-best law school in the world in 2020, NYU Law is currently ranked as the fifth-best law school in the world by the Academic Ranking of World Universities (ARWU) for the field of law. By the same criterion, the Shanghai Ranking ARWU, achieved a ranking as high as second in the world in 2017.
Additionally, the QS World University Rankings frequently place NYU Law within the top 10 law schools. The greatest law school in the United States for the study of criminal law and procedure is NYU Law, which also tops "The Princeton Review's" list of the best law schools for career prospects.
Additionally, the NYU School of Law has the top academics in every area of law, making it the institution with the finest overall faculty in the United States.
7. University of Pennsylvania
The University of Pennsylvania Carey Law School is the law school of the University of Pennsylvania, an Ivy League school in Philadelphia, Pennsylvania. It is often called Penn Law or Penn Carey Law.
This institution is one of the oldest and most prestigious law schools in the country. Currently, U.S. News & World Report has it in sixth place overall.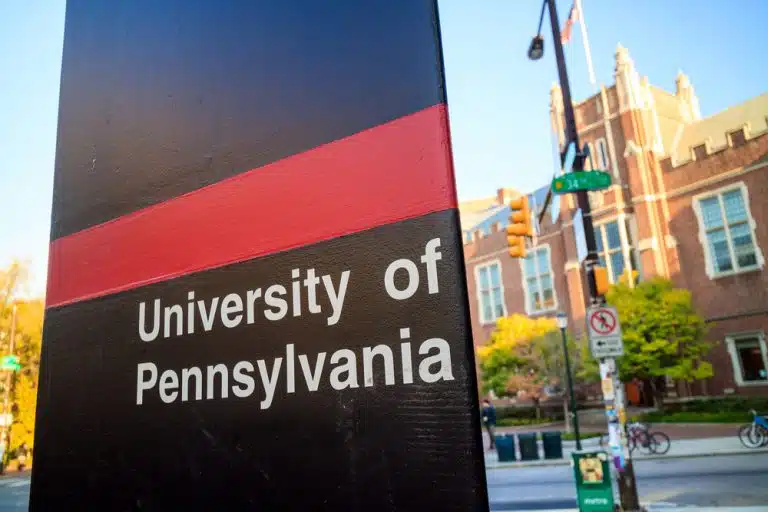 It grants the following diplomas: Juris Doctor (J.D. ), Master of Laws (LL.M. ), Master of Comparative Laws (LL.C.M. ), Master in Law (M.L. ), and Doctor of the Science of Law (DSL) (S.J.D.).
The school also provides a broad curriculum and is home to a number of student organizations, research centers, and extracurricular activities. The first legal journal in the country, the University of Pennsylvania Law Review, is put out by students.
Students also make The Regulatory Review, a daily publication with news, analysis, and commentary about regulations. Penn Law students can get certificates of concentration in things like Gender and Sexuality Studies and East Asian Studies.
Just so you know, every student has to finish at least 70 hours of pro bono work before they may graduate.
8. University of Virginia
The University of Virginia School of Law (also known as Virginia Law or UVA Law) is housed at the public research institution University of Virginia in Charlottesville, Virginia.
It was one of the first places to teach law. It was founded in 1819 as part of Thomas Jefferson's "academic village," which became the University of Virginia.
The second-oldest continuously running law school in the country, this university has the fourth-oldest functioning legal program in the country.
In addition to giving out J.D., LL.M., and S.J.D. degrees in law, the law school is open to academics, researchers, and a number of legal research centers.
According to U.S. News & World Report, UVA Law consistently ranks among the top 10 most distinguished law schools aside from the top 10 law schools in the US and is presently ranked 8th overall. Also, ever since U.S. News & World Report started ranking law schools, UVA Law has always been in the "T14" group.
When it comes to alumni working as general counsels and chief legal officers at the top 500 American corporations, UVA Law comes in third place.
9. University of California, Los Angeles (UCLA)
The University of California, Los Angeles, has 12 professional schools, including the UCLA School of Law. Since the publication of the U.S. News rankings in 1987, it has consistently been included as one of the top 10 law schools in the country.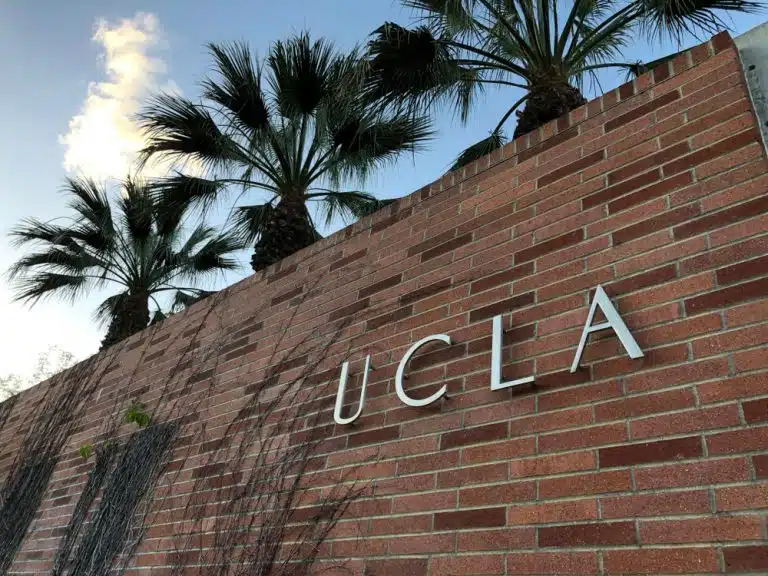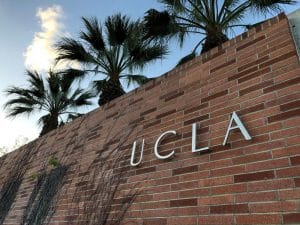 Leaders in the judiciary, private practice, business, government service, sports, and entertainment law, and public interest law are among its 18,000 alumni.
Jennifer L. Mnookin, an expert in evidence who joined the UCLA Law faculty in 2005 and was named the school's ninth dean and third female dean in 2015, serves as its dean.
10. Duke College
The law school of Duke Institution, a private research university in Durham, North Carolina, is known as the Duke University School of Law (sometimes known as Duke Law School or Duke Law). Duke Legal, which is often ranked as one of the top 10 law schools in the country, accepts about 20% of applicants.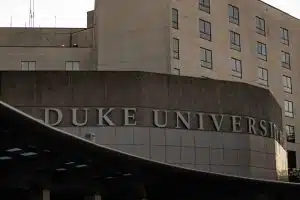 After Harvard Law School, Duke has the second-highest bar clearance percentage in the nation for its 2019 class, at "nearly 98%." As of 2019, Law School Transparency says that the cost of going to law school with debt is about $329,609.
Top 10 Pre-Law Schools
It is worth noting the top 10 pre-law schools aside from knowing the top 10 law schools.
1. University of California, Berkeley (Berkeley, CA)
The University of California, Berkeley, is aware of what law schools need when sorting through applicant pools because it is one of the top-ranked law schools in 2021.
Pre-law is not a degree, but UC Berkeley has a wealth of resources and a staff of advisors and experts who help undergraduates with application methods, time management, and knowledge of available programs. Along with JusticeCorps, the UC Berkeley Washington Program, and the ASUC Legal Clinic, UC Berkeley also offers internship programs.
2. Cornell University (Ithaca, NY)
A range of undergraduate degrees offered by Cornell University assists students not only in preparing for law school but also in choosing a particular career path.
Undergrads who take difficult courses learn a lot about international, environmental, and advocacy law while working toward a degree in international studies, environmental science, or human development.
3. Harvard University (Cambridge, MA)
Harvard Law School (HLS) has helped shape the minds of many federal court judges, state governors, and even former President Barack Obama.
Harvard University offers undergraduate students access to mentors, pre-law tutors, and career services to aid in the application process. Harvard is a prestigious institution with a strong academic reputation.
Under the Harvard Law School Junior Deferral Program, juniors in college are encouraged to submit their applications to HLS in the spring. Students can defer enrollment for two years following graduation if they are accepted to one of the top 10 law schools.
4. Yale University (New Haven, CT)
The pre-law resources at Yale University give students a variety of chances to learn about, investigate, and become familiar with the different facets of law.
Students can further their interests in the subject by joining the Yale Mock Trial Team, the Yale Undergraduate Legal Aid Association, or the Moot Court Team, among other extracurricular organizations. Yale has established a student division on campus and collaborates closely with Lawyers Without Borders to support prospective lawyers who are passionate about human rights.
The student group devotes its time to advancing human justice by collaborating with lawyers who provide pro bono legal services to underprivileged and disadvantaged communities.
5. University of Michigan (Ann Arbor, MI)
Students at the University of Michigan can put their legal degrees to use by educating the public about their rights through student-run organizations like Wolverine Street Law.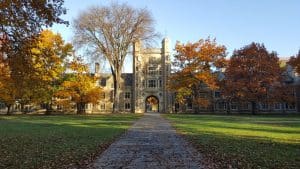 The University, as part of the country's top 10 law schools, also provides a number of services through its student groups, career centers, and advice workshops to assist prospective law students in determining whether a legal career is right for them.
Through the University Career Alumni Network, undergraduate students can observe practicing attorneys, and they can look for internship opportunities through UM's opportunity center. The student organizations at the school are also quite active.
6. University of Pennsylvania (Philadelphia, PA)
Students at UPenn have access to the Law School Admissions Council, an organization that publishes informative materials about the challenging application process for law schools. LSAC can help you choose the best law school for you, prepare for the LSAT, and even give you in-depth webinars.
Pre-law students at Penn have a wide range of opportunities for involvement outside of LSAC, including the Penn Undergraduates for Refugee Empowerment and the Penn Youth Debate. In these two groups, students can learn about different areas of law, such as social justice and systems for dealing with young people who have broken the law.
7. University of California, Los Angeles (Los Angeles, CA)
If you want to work in the entertainment industry as a pre-law student, the University of California, Los Angeles, is the ideal place. Entertainment and media lawyers, who are based in Hollywood, are frequently required to represent well-known clients, bargain for film rights, and handle legal matters concerning athletes or the usage of sporting venues.
Students are invited to participate in UCLA's Law JumpStart program to hear from a panel of professionals in a range of legal professions. The program offers educational workshops on everything from how to write a strong personal statement to researching law schools. These workshops are meant to help students get ready for the difficult application process.
8. Columbia University (New York, NY)
The Columbia University Undergraduate Law Society gives students access to information about how to apply to law school, how to get in, and how to plan their careers.
The network of practicing lawyers, law students, and educators will give students the chance to make professional connections and grow their networks.
The private Ivy League law school has an admission rate of 18.4%. Pre-law students can connect with outstanding minds working in the field at Columbia Law, which is consistently ranked among the top 10 law schools in the United States.
9. Georgetown University (Washington, DC)
Washington, DC, is home to Georgetown University and the center of the American legal system. Students will have the rare opportunity to experience and observe the swiftly changing political world because the White House, the District of Columbia Courts, and the Library of Congress are close by.
Undergraduate students at GU have access to pre-law resources, like advising, LSAT practice, and workshops, through the Cawley Career Education Center.
10. University of Chicago (Chicago, IL)
Students at the University of Chicago have access to excellent tools that might help them decide whether a legal career path is right for them. Through the Careers in Law program, undergraduates can get one-on-one help and have access to workshops, panel discussions, and a list of internships in the legal field.
For rising second, third, and fourth-year students who are interested in attending law school, the school provides a one-year Law & Politics program. Students who choose this track will take specialized courses, get expert field mentoring, and receive specialized advising.
Additionally, the University of Chicago has a program called the "Rising Attorneys Program" that is specifically designed to aid future lawyers from underrepresented groups and/or low-income households.
Law Schools Online
Are there law schools online? Now that you have an idea of the top 10 law schools and the top 10 pre-law schools, you might also want to check out the online law schools.
Best Accredited Online Law Schools
1. Villanova University
Villanova University in Philadelphia was established in 1842 and is the first Augustinian Catholic university in the nation. It has six schools of study and offers more than 100 different bachelor's and master's degrees.
The university offers one of the best legal schools in the nation and also grants Ph.D. degrees. There are now just 565 students enrolled in the Charles Widger School of Law, and tuition is typical $46,535 per year.
Students can pursue a master's degree in taxation through its easy online format, or even get certified in employee benefits, estate planning, and state and local taxation. Villanova stands out from other online universities thanks to its well-known virtual possibilities, which give distance learners access to the same options they would have had on campus.
2. St. Louis' Washington University
Since its establishment in 1867, the Law School at Washington University in St. Louis has assisted students in developing distinguished professional careers. The university is renowned across the country for its excellent offerings in legal reasoning and trial advocacy.
The JD program at WashU has a strong emphasis on twelve various subjects, including criminal justice, labor and employment law, constitutional law, and civil rights. JD students have the option of pursuing elective courses or specialty certificates to further their subject-specific education.
The system also offers dual master's degrees in law in U.S. and international legal practice, as well as online master's degrees in legal studies, taxation law, and U.S. law. Students can collaborate with professors and other students once a week thanks to interactive, live-feed classes.
3. Wake Forest University
One of the best postsecondary educational institutions in the United States which are included in the top 10 law schools, is Wake Forest University. As of 2022, just 167 students are enrolled in the university's affiliated School of Law, with an annual tuition average of about $46,409 per student. These people are free to design a unique dual-degree curriculum that combines their undergraduate and JD courses.
Wake Forest University offers online MSL master's degrees in business law and compliance, health law & policy, and human resources. The online certificate and degree programs use Canvas as both a learning and teaching tool.
With the help of these programs, aspiring law students can get hands-on experience in the areas and specializations they are most interested in, giving them an advantage in the race for post-graduation employment.
4. Emory University
This university continues a long heritage of conducting important research and upholding academic quality. It is among the best-known private institutions of higher learning in the nation. The school's total enrollment is only 5900 students, and tuition and other fees typically cost $47,954 per student each year. For students pursuing certifications, master's, or doctoral degrees, Emory offers a small selection of online programs, but these virtual courses are among the best in the country.
In particular, the Juris Master (JM) program offers an 18-month track for commercial law and regulation as well as health care law, policy, and regulation. Students can work with specialists in the area and effectively promote themselves to secure highly sought-after employment in the legal industry after graduation thanks to the fact that courses are taught by a faculty of researchers and internationally known legal practitioners.
In the end, Emory is a highly esteemed post-secondary educational institution where students come to flourish and create their lives.
5. University of Southern California
Since its establishment in 1880, the private university with its headquarters in Los Angeles has served as a preeminent provider of postsecondary education and has been consistent in being a part of the top 10 law schools. Over 4,400 students, as well as 203 faculty members and staff, call it home today.
The Gould School of Law, which is run globally and has a quarter of international students, is a logically well-liked program. With over 10,000 USC Law School alumni from throughout the world, a law student can pursue a master of law degree (LLM) through this format and find international networking opportunities. Students at USC have a wealth of opportunities at their disposal to jumpstart their careers in the legal industry.
6. Florida State University
One of the most sought-after universities in the country is Florida State University. The Council on Social Work Education and the Southern Association of Colleges and Schools both accredit the university. It is the top school in Florida, according to U.S. News and World Report.
7. Michigan State University
Since it began operations in 1885, Michigan State University has been expanding the horizons of its students. The forward-thinking institution now provides students with a globally accessible online degree in food law.
Through the Desire2Learn system, this track is available. Through this virtual setting, students complete modules, readings, and discussion boards and have full access to teachers' lectures from the convenience of their homes. Through the online food law track, law students can obtain their master of laws (LLM) or master of jurisprudence (MJ), working alongside professionals in the industry like patent attorneys, VPs, directors, and analysts.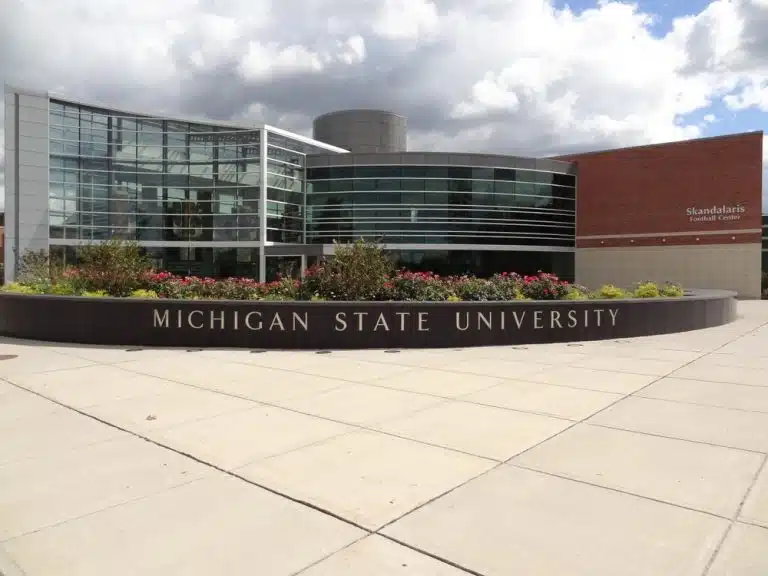 Overall, MSU's online food law program provides budding lawyers with a wealth of fresh prospects.
8. George Washington University
Private George Washington University, one of the top 10 law schools in the country, is situated in the center of the capital city. It runs one of the top law schools in the nation, with over 1,600 students now enrolled in its legal program. The annual tuition for these students is about $60,790.
9. Boston University
New York University is a widely internationalized school with campuses in Abu Dhabi and Shanghai. $66,422 is the annual cost of tuition and fees. The renowned law school at NYU provides students with the opportunity to acquire an executive LLM in tax or even an MSL in taxation through its online format. Particularly, the online master's degree program gives future accountants and other financial professionals the essential abilities needed in those professions.
In the end, the school wants to instill in its students a strong work ethic and a passion for academic excellence, giving them the tools they need to succeed in the legal profession.
10. Boston College
Boston University is a private, non-profit university that was established in 1839, right in the middle of Beantown. It is home to close to 33,000 students who are enrolled in more than 300 different academic programs. Dr. Martin Luther King, Jr., Geena Davis, Howard Stern, and Tipper Gore are just a few of the famous graduates from Boston University. The institution is well known for its outstanding academic programs and award-winning faculty and staff, in addition to its many other claims to fame.
Now that you have a general idea of the top 10 law schools, top 10 pre-law schools, and law schools online, your next step is to enroll in the law school of your choice.
You can get the advice of professionals with ten years of expertise about whatever college you choose at AdmissionSight. Using AdmissionSight's assistance will spare you the hassle and work of applying to the top 10 law schools. Make an appointment right away to find out how we can assist you.