Top All-Female Colleges in the US
All-female Colleges
The list of all-female colleges in the United States is limited yet very competitive. It should come as no surprise that the United States dominates the field of higher education; this is also true for women's universities. The majority of them have a long and illustrious history of being ahead of their time and having their beginnings in an era in which women's access to educational opportunities was severely restricted.
They have maintained their long-standing reputation of providing women with excellent education throughout the course of several decades, which has assisted the nation in developing powerful leaders. There is a diverse assortment of approaches to education in all-female colleges, as well as a vast range of religious and financial associations.
Although many of these previously all-female colleges have now adopted a coeducational approach and begun admitting male students, the bulk of the student body at these institutions is still comprised of female students. However, they have managed to keep the lower class sizes, higher teacher-student ratios, and an emphasis on experiential education that set them apart from other schools.
They have gone on to generate successful graduates all throughout the world, supporting not only the empowerment of women in professions that are traditionally controlled by men but also the strength of education for everyone. The liberal arts, the health sciences, and even programs with a strong emphasis on vocational preparation are among the many subject areas that can be studied at these educational institutions. We will learn more about the top all-female colleges in the country.
What is an all-female college?
Firstly, what is an all-female college? Historically, all-female colleges or most commonly known as women's colleges, are established with the intention of providing women with chances to pursue higher education. It wasn't until the 1970s that coeducational colleges began to see an increase in enrollment. In times past, if a woman desired to further her education and earn a college degree, she would have to enroll in an institution just for women.
So, in this day and age, what exactly are all-female colleges? Some institutions for women have maintained a predominantly traditional student body and only accept female applicants. However, in recent years, certain universities that are exclusively for women have made the decision to open their doors to a small number of male students, as well as nonbinary and transgender students.
However, the programs and curricula are designed with female students as the primary focus, and they frequently place an emphasis on women's rights, gender equality, and leadership. The programs and curricula were produced. A significant portion of these educational institutions now describes themselves as historically female-dominated colleges.
What are the top all-female colleges?
What are the top all-female colleges in the country? All-female universities provide students with a one-of-a-kind learning environment that many female students value for its academic, social, and financial benefits. Students are required to study gender and women's studies as part of the curriculum, and teachers make it a point to incorporate readings from a wide variety of academics into their lessons across all subject areas.
Students are better able to consider themselves as creators of knowledge when information is presented in this manner because it acknowledges the many contributions made by women and people of color. The following is a list of some of the most prestigious colleges in the United States that are exclusive to women.
Wellesley College
Henry and Pauline Durant established Wellesley College in 1870, and the school is currently located in the state of Massachusetts. About 2,400 students are enrolled in the liberal arts program at Wellesley College, which is a private institution. On average, there are 17–20 pupils in each class.
At Wellesley, there is a graduation rate of 94%, and students can choose from over 50 different majors. Students have the opportunity to participate in one-of-a-kind educational experiences both domestically and internationally through programs such as study abroad and intercollegiate exchange.
The fields of psychology, political science, and economics are consistently ranked among Wellesley's most popular undergraduate majors. Both the Albright Institute and the Wellesley Fund provide financial contributions to support women's academic success on college campuses and elsewhere in the world. Notable alumni of Wellesley College include Hillary Clinton, Nora Ephron, and Madeleine Albright, to name just a few.
Barnard College
In 1889, the private college that is now known as Barnard College was established. On its campus in New York City, Barnard College is home to more than 2,600 undergraduate and graduate students. Due to a partnership between the two schools, students at Barnard are able to attend classes at Columbia University, take part in intercollegiate activities, and graduate from both schools.
There are fewer than twenty students enrolled in seventy-three percent of Barnard's classes. The fields of political science, art history, psychology, and literature are among the most popular degree programs offered by Barnard College.
The strong alumni network at Barnard as one of the best all-female colleges provides connections for currently enrolled students to participate in mentorship programming that supports continued academic progress. Among the most famous people to have graduated from Barnard College are Greta Gerwig, Zora Neale Hurston, and Martha Stewart.
Scripps College
The year 1926 marked the beginning of Scripps College. Scripps College is a private university that employs more than one hundred full-time professors. Around one thousand female students major in one of more than 65 areas of study at the Claremont, California, campus.
At Scripps College, the typical size of a classroom is sixteen students. At Scripps College, the fields of biology, social sciences, and communications are consistently ranked among the most popular majors.
Claremont Colleges is a collaboration of seven private universities that provides academic support and an on-campus community. Scripps College is the only women's college that is a member of the Claremont Colleges Consortium.
Students at Scripps College have access to experiential learning courses, scholarships, grants, and awards thanks to the Laspa Center for Leadership. This is done in an effort to promote the student's academic success. Beth Nolan and Gabrielle Giffords are two of the most noteworthy people to graduate from Scripps College.
Smith College
Northampton, Massachusetts, is home to Smith College, which was established in 1871. Smith University, which is a college for women and is one of the major women's institutions in the country, enrolls up to 3,000 new students each year.
Students will have access to a wider variety of classes as a result of Smith College's participation in the Five College Consortium. Smith College has more than 50 different academic areas to choose from and an average of 19 students per classroom.
Biology, computer science, engineering, literature, and political science are among the academic departments at Smith that are the most popular among students. Support and investment in students' academic accomplishments are provided by Smith's honors program, handicap services, and the Spinelli Center for Quantitative Learning.
Smith College has produced a number of noteworthy personalities, including Julia Child, Sylvia Plath, and Gloria Steinem, among other alumni.
College of Saint Benedict
The College of Saint Benedict (CSB), one of the most famous all-female colleges, was established in 1857 with the intention of providing support to historically marginalized and excluded women. Saint Joseph, Minnesota, is home to approximately 1,700 students who make up the student body of the private women's college.
At CSB, the typical number of students per classroom is 19. At the College of Saint Benedict, the business administration, biology, registered nursing, and psychology departments are among the most well-attended academic departments.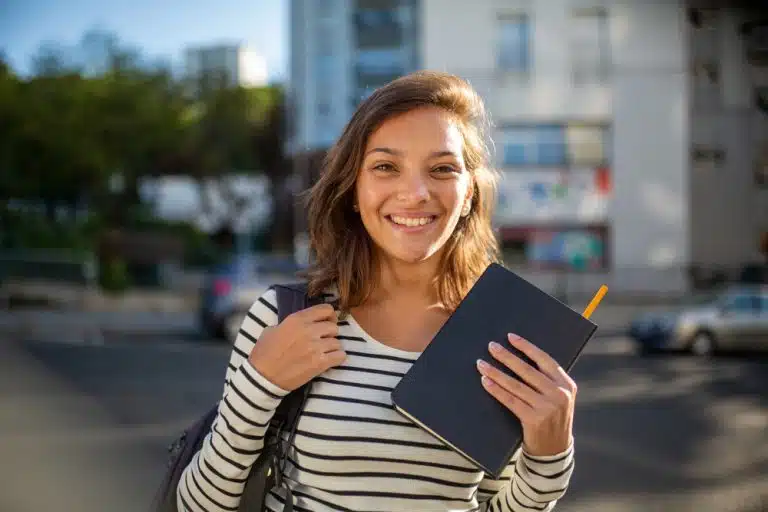 At CSB, the graduation rate and the retention rate are both at 85%, and almost all accepted students are offered some form of financial assistance. Through the utilization of a methodology that is based on an integrated curriculum, CSB hopes to put an end to structural injustices and encourage learning that is directed toward a specific objective.
Bryn Mawr College
The year 1885 marked the beginning of operations for Bryn Mawr College, which is found in the town of Bryn Mawr, Pennsylvania. More than 1,600 students are enrolled at Bryn Mawr, which results in an 8-to-1 student-to-faculty ratio.
Bryn Mawr College provides more than 35 undergraduate degree programs in addition to graduate degree programs in the fields of social work, social research, as well as the arts and sciences. Many students choose to major in psychology, political science, mathematics, or literature during their college studies.
Through collaborative efforts with Haverford College, Swarthmore College, and the University of Pennsylvania, Bryn Mawr College is able to assist the academic success of its students. The Q Project at Bryn Mawr College aims to improve the experiential learning methods utilized in a wide variety of classes by concentrating on the development of mathematical skills. Katherine Hepburn and Maggie Siff are two of the most famous people to have graduated from Bryn Mawr.
Mount Holyoke College
South Hadley, Massachusetts, is the location of Mount Holyoke College in the United States. About 2,200 students are currently enrolled in Mount Holyoke College, which was established in 1837. Seventy percent of Mount Holyoke's classes have an average of fewer than twenty people each.
Mount Holyoke offers a total of 48 academic programs, with the fields of economics, environmental studies, literature, and computer science ranking among the most popular. Through its participation in social action and global leadership programs, as well as its commitment to education in STEM fields, it places a high priority on the academic success of women.
Mount Holyoke College, one of the top all-female colleges, is known to have produced some of the world's most influential people, including Emily Dickinson, Chloe Zhao, and Elaine Chao, amongst others.
Saint Mary's College
An education that places a strong emphasis on one's religious beliefs can be found at Saint Mary's College, which can be found in Notre Dame, Indiana. About 1,500 students are enrolled at Saint Mary's University, which was established in 1844.
Students at Saint Mary's University have the benefit of participating in classes with an average enrollment of 18 individuals and a student-to-faculty ratio of 9 to 1. At Saint Mary's University, the academic programs in registered nursing, social work, biology, and communications are among the most popular choices among students.
The endowment of Saint Mary's and the donations made to the university contribute to support campus upgrades and research funding, both of which benefit student learning. Some of the most well-known people that have graduated from Saint Mary's are M. Julie McKinley and Stacy Lynett.
Simmons University
The year 1899 marks the establishment of Simmons University, which may be found in the city of Boston, in the state of Massachusetts. Simmons University is home to about 6,000 students, the vast majority of whom are provided some form of financial assistance.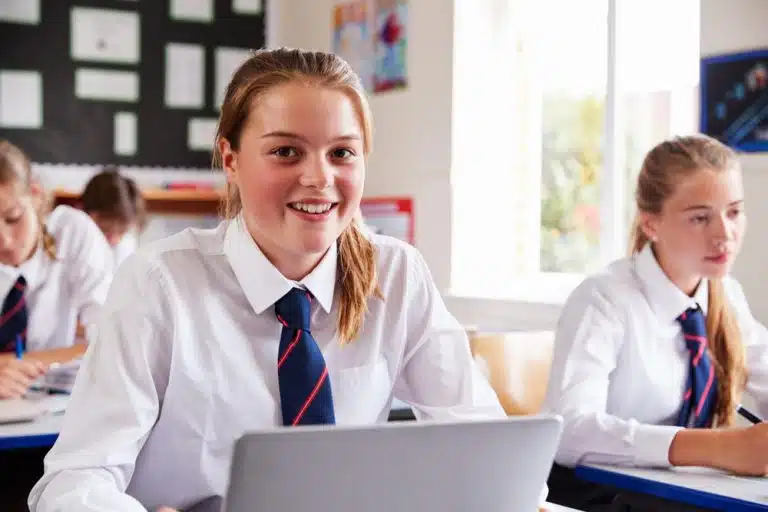 Simmons University provides an average of 15 students per classroom for its more than 50 different academic programs of study. Kinesiology, registered nursing, and communications are just a few of the degree programs that are very popular.
The development of Simmons University, which has resulted in the addition of additional academic programs and leadership initiatives, is evidence of the university's commitment to promoting the academic success of women. Gwen Ifill and Margaret Murie are two of the most well-known people to have graduated from Simmons.
Spelman College
1881 was the year when Spelman College, which is now known as the oldest historically Black college for women, was established. Over two thousand students are now enrolled in Spelman College, which can be found in Atlanta, Georgia, and is considered one of the best all-female colleges in the country.
About thirty students make up Spelman's typical classroom population, with upper-level classes typically having a more intimate student body. At Spelman College, the health services, political science, psychology, and biology departments are among the most well-attended academic departments.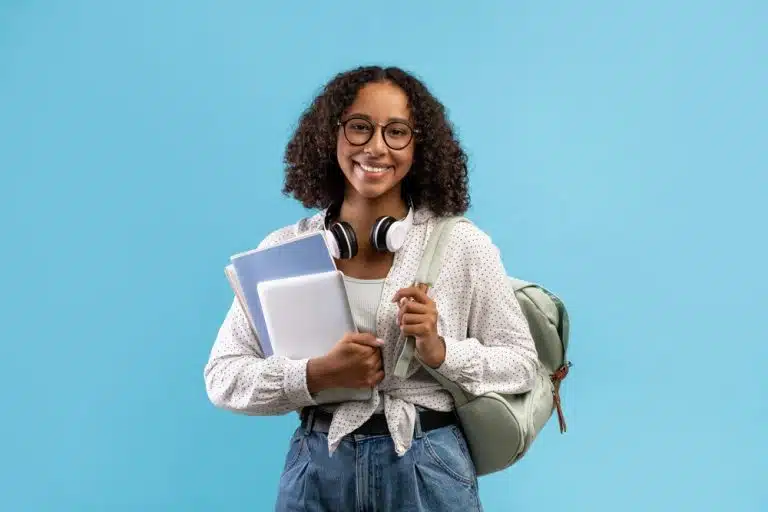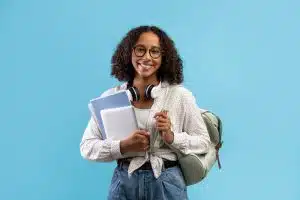 Spelman College supports the academic success of its female students through the provision of fellowship scholarships, opportunities to study abroad, and cutting-edge resources in STEM fields. Alumni of Spelman College who have gone on to achieve prominence in their fields include Stacey Abrams, Alice Walker, and Keshia Knight Pulliam.
What are the benefits of applying to an all-female college?
What are the benefits of applying to an all-female college? During a time when women were not allowed to enroll in higher education programs at any school in the United States, a number of all-female colleges and universities were established.
Many different types of educational possibilities were made available to women as a result of the proliferation of women's colleges in the 19th century. All-female colleges continue to provide students with a one-of-a-kind educational experience to this day, frequently with a concentration in the liberal arts.
Supportive network
Gaining confidence in their chosen subject is one of the benefits that students receive from attending classes in an all-female atmosphere. The atmosphere is intended to be one that supports encouraging women to speak up more frequently in their respective courses and organizations. Additionally, women's institutions have some of the nation's highest overall graduation rates after four years.
Higher acceptance rate
Despite the fact that they are more competitive, the acceptance rates at women's colleges are higher than those of coed schools. The explanation is straightforward discrimination based on gender. When there is less competition, one's chances of being accepted are increased.
Strong alumni network
Many women who graduate from women's colleges go on to become influential figures in their respective fields. A significant alumni network is available to students who graduate from historically female-only colleges and universities.
Smaller class size
The liberal arts tend to have smaller class sizes. The presence of women's colleges is a significant advantage. The number of available lecturers will be increased for students to interact with. In addition to this benefit, it strengthens one's connection to the larger college community.
Want to learn more about your chances of getting into one of the top all-female colleges in the country? You've come to the right place. At AdmissionSight, we have over 10 years of experience guiding students through the competitive admissions process.
AdmissionSight can help you put your best foot forward when applying to college. Contact us today for more information on our services.