Top Computer Science Schools Worldwide
The need to increase the number of computer scientists in the workforce has become more critical in this technical and digital era. A computer science degree from the top computer science schools serves as the foundation for several jobs given the demand for skill sets including machine learning and artificial intelligence, as well as software developers, web developers, and video game creation.
You can start your career off on the best foot by enrolling in one of the best computer science schools in the world. Continue reading to find out which computer science schools are the best in the world and how to get there.
Is a degree in computer science worth it?
First things first: Given the abundance of tools accessible for self-learning, is a degree in computer science worth it for tech-savvy job seekers? This may be the best route to choose if you enjoy math and science.
For many students, a computer science degree is worthwhile. Over the next ten years, the Bureau of Labor Statistics anticipates an 11% increase in employment in computer and information technology-related fields. Computer support specialists, security analysts, software developers, programmers, computer scientists, and chief information officers are common professions in this area.
A computer science major can help position you for a profession with opportunities for advancement and specialization. In the current economy, a STEM degree is a gold standard.
Additionally helpful is the sense of personal fulfillment that comes with having a "rockstar" career. In just a few short years, programs and infrastructure that are utilized by millions of people could bear your creative stamp if you earn a degree that results in job offers.
What are the top computer science schools?
Let's find out what are the top computer science schools. This is the result of in-depth research.
National Universities
Here are a few of the top colleges for computer science in the United States:
1. Massachusetts Institute of Technology
Cambridge, Massachusetts (in-person)
MIT is a well-known university where you can get your computer science degree and is consistently ranked as a top school by several websites. While MIT only grants degrees in person, it does provide access to online learning materials through MIT OpenCourseWare and MITx Courses.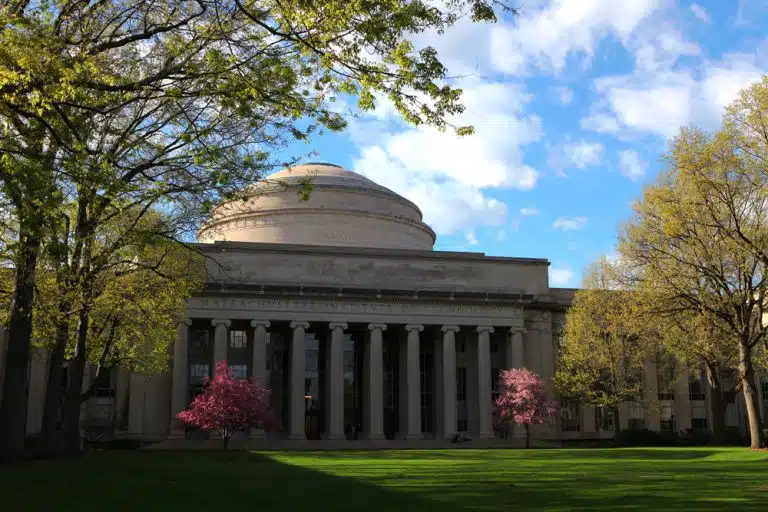 The former provides people with courses they can take, while the latter gives educational tools to assist you to increase your knowledge.
Additionally, you can purchase a certificate for a modest cost to prove that you finished the course.
2. Stanford University
San Jose, California (BCS in-person and online masters)
Stanford, a well-known institution, is ranked highly among the top computer science schools. They offer an outstanding computer science curriculum and emphasize campus community and history. Between the historical Hoover Tower, its distinctive mascot, and fountain hopping, you will enjoy a well-rounded undergraduate experience.
Additionally, Stanford provides online graduate degrees in computer science as well as free classes. Learning from subject-matter experts is a benefit of taking these free programs or pursuing your master's online at Stanford.
3. Carnegie Mellon University
Pittsburgh, Pennsylvania (in-person)
You can study computer science at Carnegie Mellon University from the undergraduate level up to the doctoral level. You would be doing this at one of the top universities known for its scientific and engineering programs, where you could not only follow a track through degree levels at the same university.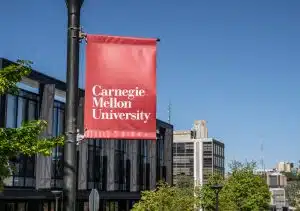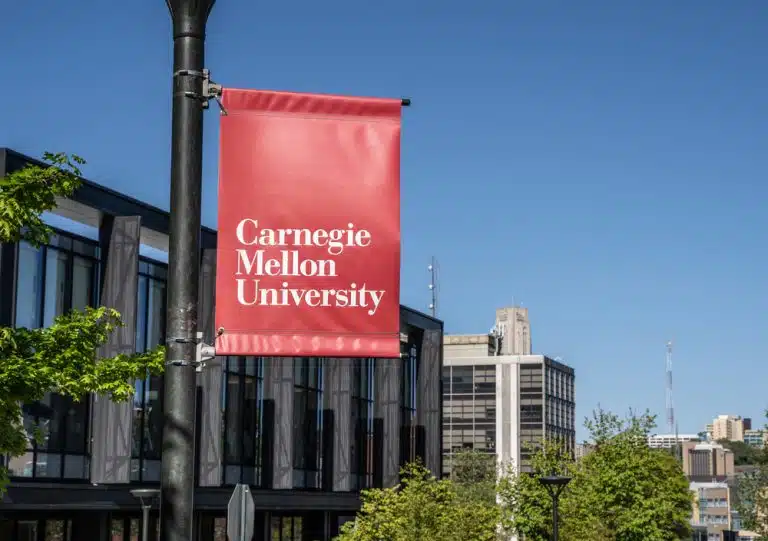 Pittsburgh is a hub for entrepreneurship, and the region has seen significant investment in the rapidly expanding autonomous car industry. 400 firms with ties to Carnegie have raised more than $7 billion in funding over the past ten years.
4. University of California Berkeley
Berkley, California (in-person)
The University of California Berkeley's Computer Science program, one of the toughest in the nation, has a complete curriculum that will provide you with plenty of chances to conduct research and discover new things.
The Electrical Engineering and Computer Sciences route, which leads to a Bachelor of Science and is geared toward people who desire to enter engineering-based occupations, is one of two study options available at UC Berkeley.
Additionally, the College of Letters and Science path is for those who prefer a more varied course selection and can transition to the L&S Computer Science route once they have finished the required core courses.
5. Georgia Institute of Technology
Atlanta, Georgia (in-person)
At Georgia Institute of Technology, they strive to provide courses taught by computer science academics with a variety of expertise. There are numerous paths one takes after receiving a computer science degree, as we previously stated.
"The School of Computer Science (SCS) will become the thought leader in all elements of the computing environment," reads their mission statement.
This college is among the top computer science schools and would be a great place to learn more about computer science if you are unsure of what area of the field interests you.
6. University of Washington
Seattle, Washington (in-person)
Students at the University of Washington can earn their way toward a bachelor's in computer science through the College of Arts and Sciences. You will learn a combination of practical skills and foundational material in this program.
The University of Washington is notable for the invention of vinyl, synthetic rubber, and bubble gum, as well as the method that led to the development of color television.
7. Southern New Hampshire University
Online
At Southern New Hampshire University, students can obtain a computer science bachelor's degree online. Fully online education gives you the freedom to fit it into your schedule at a lower cost per course. You will learn all the fundamentals as well as how to use Python, Java, and C++ in this course. You can transfer up to 90 credits if you already have credits from another institution.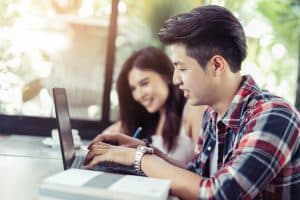 This can be useful if you wish to enroll in this online program after completing some of your fundamental coursework at a community college.
8. Rasmussen College
Several locations (in-person and online)
Rasmussen College provides an inexpensive alternative to earning your degree and is regarded as one of the top online programs for earning a bachelor's in computer science. You can complete this program quickly and graduate in 18 months.
You'll pick up vital and distinctive skills including advanced Java, SQL, and software development quality assurance.
Additionally, they offer in-person courses in Wisconsin, Florida, Illinois, Kansas, Minnesota, and North Dakota. So, if taking classes online isn't for you, you still have alternative options without having to change institutions.
9. University of Texas at Austin
Austin, Texas (in-person)
University of Texas is among the list of the top computer science schools in the US. Both undergraduate and graduate degrees in computer science are available at the University of Texas at Austin. They provide three tracks for undergraduate study, so you can choose the one that best suits your needs.
They have a program for people who already have a bachelor's degree in computer science and wish to finish their master's degree online.
10. University of Florida
Gainesville, Florida (in-person and online)
The University of Florida provides both on-campus and online options for computer science bachelor's degrees. Both entry points offer a challenging road into the field of computer science careers.
You can apply to write for The Independent Florida Alligator if you intend to attend in person and are interested in writing and computer science. The largest student-run newspaper in the country is this one.
The recipe for Gatorade was developed by a team of scientists at the University of Florida, which is another fascinating fact.
International Schools
Here are ten international schools to look into, whether you're looking to study overseas or discover the top computer science schools close to you:
1. National University of Singapore
Singapore, Singapore (in-person)
The National University of Singapore (NUS) is regarded as one of the best universities in the world and is among the top five universities for computer science.
Established in 1905, this institution has a lengthy history in Singapore and can provide a broad curriculum to anyone.
Technology-related breakthroughs, such as AI and machine learning, are emphasized in the curriculum. Additionally, they provide numerous avenues for learning about computer science, including social networking, gaming, and software development.
2. University of Cambridge
Cambridge, United Kingdom (in-person)
The University of Cambridge offers a thorough program for students seeking a bachelor's in computer science and describes itself as "a pioneer of computer science and continues to drive its growth."
Students will leave learning fundamental concepts in a variety of fields. Additionally, students will learn how to program in a variety of languages and how to comprehend hardware systems using Verilog, including chip design.
You will acquire the skills necessary to enter the workforce through this four-year route.
3. Swiss Federal Institute of Technology Zürich
Zürich, Switzerland (in-person)
Students pursuing a Bachelor in Computer Science at the Swiss Federal Institute of Technology Zürich will receive a mix of engineering and science courses. This track provides both undergraduate and graduate programs, and it lasts three years to complete.
One of the top universities for technology and science in the globe, this institution was founded in 1855. The annual cost for a bachelor's degree is about $1,500, which is significantly less expensive than colleges in the United States.
4. Nanyang Technological University
Singapore, Singapore (in-person)
The emphasis at Nanyang Technological University (NTU) is on computer science's technical applications. By concentrating on design techniques, data structures, and software algorithms, they can do this. For their Bachelor of Engineering in Computer Science, you can enroll full- or part-time.
This curriculum lasts four years when pursued full-time.
According to NTU, its graduates have become highly-paid professionals since 2010. You begin the curriculum by enrolling in core classes like Digital Logic and Physics of Computing.
5. University of Toronto
Toronto, Canada (in-person)
St. George, Mississauga, and Scarborough are the three campuses of the University of Toronto that provide a Bachelor of Science with a major in Computer Science.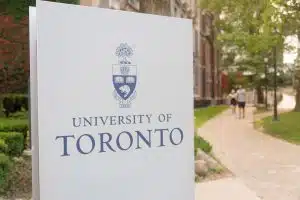 They want to assist students in learning how to create software and investigate mathematical issues through their computer science curriculum. They emphasize experiential learning so that students will have the ability to apply it in real-world circumstances.
They offer online classes even though their degree is typically obtained in person.
6. Tsinghua University
Beijing, China (in-person)
Tsinghua University is a great choice for individuals interested in pursuing a career in engineering or computer science because it is consistently ranked as one of the top computer science schools. They also encourage prospective international students to apply.
This prestigious institution, founded in 1911, has a demanding course schedule. Their guiding principle is "self-discipline and excellence," and they uphold it in the classes they instruct.
7. Technical University of Munich
Munich, Germany (in-person)
The Technical University of Munich views the difficulty of learning a degree like computer science as an issue. To establish a comprehensive degree curriculum, they put a lot of emphasis on applied mathematics, engineering applications, and computer science. They teach their program in English, which is crucial for overseas students.
8. Peking University
Beijing, China (in-person)
Peking University was founded in 1898 and offered a cutting-edge, all-encompassing education. At Peking University, a bachelor's degree in computer science and technology is a four-year course of study.
It is regarded as one of the top schools in China and is well-regarded outside. It is renowned for its lovely campus with traditional Chinese architecture in addition to its challenging curriculum.
9. University of Technology Sydney
Sydney, Australia (in-person)
"One of Australia's most industry-focused leaders in research, teaching, and learning in computer science, information technology, and information systems" is the University of Technology Sydney.
All areas of computing, including artificial intelligence, computational linguistics, programming languages, software engineering, databases, web services, distributed systems, security, and networking are covered by the department's large academic staff, which is active in both teaching and research.
10. Imperial College London
London, United Kingdom (in-person)
Students can prepare for careers in a variety of industries through the computer science and mathematics degree programs at Imperial College London.
Courses that prepare students are taught in collaboration with the engineering and mathematical sciences departments. The courses cover a wide range of subject areas, such as engineering, business, law, and medicine.
Additionally, they provide a three-year curriculum where students will attend lectures in addition to laboratory-based instruction.
How to advance your career in computer science?
How to advance your career in computer science? Professionals can enhance their computer science professions in several significant ways after receiving a degree. Certifications are a great way to show that you have in-depth knowledge of a particular area. Professionals can further their skill development by pursuing continuing education through online courses, fellowships, and specialized training.
As an alternative, some professionals feel that the best course for their career is to return to school and obtain a new degree. The alternatives that can help you advance in the subject of computer science are discussed in the sections that follow.
Licensure and/or Certifications
Since computer science is such a diverse topic, many kinds of pertinent certificates are available. Professional certifications are available from numerous groups and certification bodies. Readers should be aware that university certificates and professional organization certificates are two very distinct things.
Although licensure is not normally required for jobs in the field of computer science, certain hiring managers may favor applicants who have specialized qualifications in their field. A professional should look at current advertisements to find out how widespread certification is in their specific field.
Project management specialist, certified information systems security professional, and certified information security manager credentials are a few possibilities to take into account.
These certificates are but a small selection of those offered. To locate the credentials that best meet their demands, students should do a comprehensive study. When an employee commits to work for a specific period, some businesses will pay for certification programs.
Continuous Learning
The continued education process might take many different shapes. Some students could choose to enroll in free online courses offered by organizations like Coursera, edX, and FutureLearn. Many additional four-year universities, including Stanford University and Harvard University, provide free massive open online courses.
The American Association for the Advancement of Science, for example, offers fellowships that professionals may choose to apply for.
But for other workers, returning to school is the best option for advancing their professional goals. Students can frequently continue working full-time jobs while completing their studies in online computer science programs.
Next Steps
While acquiring computer science abilities is an essential component of the professional journey, maintaining those skills is equally crucial. The following are a few strategies for staying current with this developing field:
Obtaining credits for continuing education will demonstrate your dedication to the field and allow you to stay current on developments without committing to a lengthy certificate or degree program.
Networking: Meeting other computer science experts can be a great way to discover new jobs and technology. It also offers chances to develop professional connections and friendships.
Getting Involved in Professional Organizations: Joining a professional organization gives you access to yearly conferences, trade publications, scholarships, awards, and chances to develop your leadership abilities through committee work.
AdmissionSight can assist you if you are interested in pursuing a degree in computer science and are considering applying to one of the top computer science schools.
We have more than ten years of expertise assisting students in navigating the tough admissions process to the greatest colleges in the globe. Consult with AdmissionSight and see what we can offer to make sure that you are well-prepared and knowledgeable enough to enter your choice of school.