Top Tech Companies to Work For
Working for one of the top tech companies is a goal that many people want to achieve. Thousands of people passionate about technology wish to work for these organizations because it is well-known that they provide good perks and opportunities for professional development. Additionally, because of the breadth of their reach, they can entice talented individuals worldwide.
The field of technology has evolved into a fertile environment for creative and innovative thinking due to its ongoing ability to break new ground, increase the number of high-paying jobs, and provide enormous opportunities for career advancement.
Tech professionals are immersed in an environment characterized by constant change, cutthroat competition, and rapid progress. Their working conditions are intended to encourage creative thinking and contribute to the development of large-scale innovations that will benefit millions of people all over the world.
What are the top tech companies?
What are the top tech companies? The technology industry is the most influential sector in the modern world, reshaping the global economy. It establishes new trends and drives transformational changes across all business sectors. The concept of a world without technology is exceedingly challenging to conceptualize.
The following is a list of our picks for the best tech businesses to work at:
HubSpot
HubSpot is well-known among digital marketing organizations for providing a comprehensive software platform that includes sales, marketing, customer care, and CRM applications. This platform is designed to meet the needs of both small and large enterprises. The input of HubSpot's employees is valued in the same way that the company cherishes the feedback of its customers.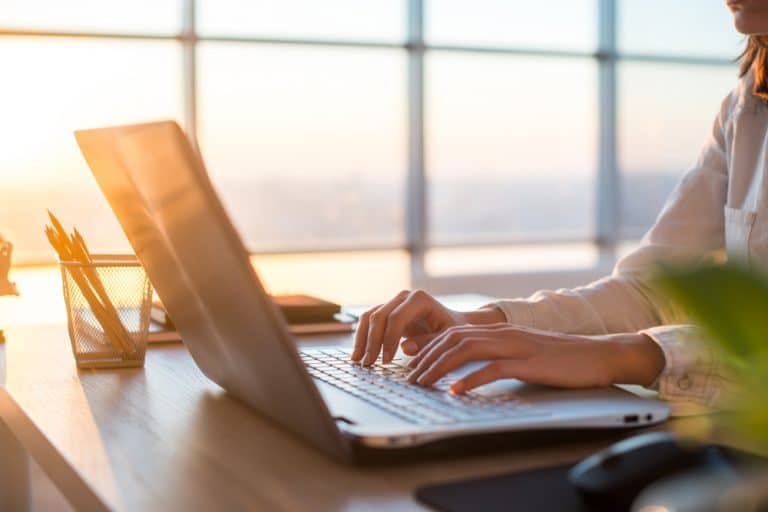 Numerous workers attest that the organization is eager to lend a helping hand and collaborate with knowledgeable individuals, in addition to offering alternatives for professional advancement. If you can perform well under pressure, such as tight deadlines and high expectations, HubSpot could be an excellent organization for you to work for to help you reach your professional goals.
Excellent for those who enjoy working for startups and have some expertise or interest in digital marketing.
NVIDIA
The majority of people want to work at NVIDIA so that they can have an impact on developments in the technology industry and they can be a part of developing ground-breaking technology. In addition, most workers are satisfied with the workplace atmosphere and the organization's strong emphasis on completing duties as a group.
If you want to grow your career at NVIDIA, one of the top tech companies to work for, you need to be prepared to put in some extra hours, especially at the beginning of your time there. There is much competition, and because of this, it will help you if you demonstrate initiative and devotion in the many tasks.
Beneficial for those who enjoy all things visual, particularly those who work in the gaming or CGI industries.
Salesforce
Businesses can obtain marketing tools and methods better to manage their customers from companies such as Salesforce. Employees are grateful for the company's culture, which includes outstanding benefits, activities, and events that make their contributions valuable.
The only drawback is that employees are sometimes left with the impression that they are valued after participating in programs and events. Regardless of their position within the organization, several workers need help with the length of their work hours.
Excellent for: data nerds who believe that data can empower teams and that data can make workflows smoother.
DocuSign
DocuSign is a reliable organization that enables you to sign papers electronically, and while new competitors are entering the market, DocuSign remains the industry leader. DocuSign has a significant advantage over its competitors since it can benefit its staff.
An increasing number of workers express gratitude for the high morale and healthy work-life balance that serve as the cornerstones of the culture at their employer. The company has an excellent rating on Glassdoor because it invests in the long-term success of every one of its employees.
Nevertheless, some DocuSign workers have complained that the company's onboarding process could be more transparent and that management frequently makes rash adjustments.
People who place a high value on a company that believes in its workers and invests in them will enjoy this.
Shopify
Shopify, one of the top tech companies, is a specialized corporation that assists businesses in selling various products online. Compared to ratings for loyal employers at other technology businesses, it has a decent rating on Glassdoor. The company does a fantastic job of taking care of its workers, as evidenced by the generous benefits they offer and the number of activities they sponsor for their staff.
Despite this, some workers believe the company should give their opinions more weight and include them in more decision-making processes.
Shopify is the best option for anyone who wants to launch a business in the fast-paced and competitive world of online retailing.
Google
Job seekers rank Google as the company they want to work for the most. The search company maintains its position as an industry leader in providing superior benefits to its workforce. Working for a technology behemoth like Google allows you to network with the most talented people worldwide.
In addition, to differentiate itself from its rivals, Google provides its workers with enticing benefits, which need to be more accessible at most other businesses due to Google's enormous financial resources.
Working at Google presents no difficulties other than the exceptionally high standards of commitment and output expected of employees. There are also obstacles, such as the unjust competitive hierarchy, that restrict the opportunities for progress.
Beneficial for people who are focused on making an effect and want the job they perform to make a difference in the lives of millions of people.
Facebook/Meta
It is not surprising that Facebook/Meta is ranked among the top tech companies to work for. The goal of Facebook/Meta, the industry leader in social media, is to foster a positive culture within the workplace by regarding its employees as valuable assets. The company provides its employees with attractive benefits.
You might have to make a sacrifice of your time because the majority of positions in companies require long working hours and an environment that is full of competition.
Those who are confident in facing world-changing themes like the use of data and the future of the Metaverse will benefit significantly from this course. Problem-solvers and those who look ahead will also find it helpful.
LinkedIn
LinkedIn has evolved into a valuable tool for professional networking, offering companies a singular social media platform to showcase their products and services. A commendable rating is awarded to the organization because it is making significant progress in demonstrating to employees that they are respected and appreciated.
Because it is in a position of leadership, LinkedIn is ranked among the top tech companies to work for. In addition, workers have reported that the organization encourages a positive and productive work environment. Employees enjoy several enticing incentives and opportunities to participate in team-building activities, which help develop a collaborative culture.
Excellent for: anyone with a strong interest in shaping the future of work in all of its various guises
Adobe
Adobe is well-known for its user interface for collaborative design, which enables the creation of excellent visuals. The staff members are adequately taken care of by the organization. The company recognizes the importance of rewarding employees for their dedication and devotion by providing competitive perks and focusing on developing a positive culture in the workplace.
On the other hand, staff members believe that the organization needs to be more bureaucratic, which slows down genuine advancement. Employees may sometimes feel locked in one position for an extended period since advancement opportunities appear to target just a select few individuals.
Ideal for imaginative folks and future-thinkers who get energized by the possibilities of what others can create when given the correct tools.
Microsoft
Working for Microsoft is a significant accomplishment because the software giant is well-known worldwide. It is responsible for developing most computer operating systems used today. Microsoft remains committed to developing innovative solutions to alleviate the challenges faced by the sector. Microsoft employees also like working with the world's top-skilled professionals in a competitive setting.
Anyone with a strong passion for technology and an interest in the influence that a confident tech giant has had on the field, as well as anyone who is even more thrilled about the potential that this company has for the future.
How to choose a tech company that suits you?
How to choose a tech company that suits you? Going through the interview process for one of the top tech companies that may seem fantastic on paper but for which you feel you are unsure that you will enjoy the role will save both their and your time.
Before you start looking for work, there are a few things you should keep in mind, which are as follows:
Determine the things that are most important to you
Every business is distinguished by its one-of-a-kind culture and guiding principles. Strongly enough, so do you! You are the only one who can choose what aspects of a role are essential to you.
Do you desire the ability to work from a variety of locations?
Do you feel that continuing your education and advancing your career are essential to you?
Are you interested in becoming part of a large team, or do you find it more satisfying to operate independently?
The correct response to these questions may be "all of the above," but determining the aspects of your work that are non-negotiable and how you approach your work will help you eliminate potential employers who don't share your core beliefs.
Carry out some study
Every business will, of course, want to portray itself in the most favorable light possible. It is essential to receive a realistic picture of what it is like to work there, even if doing so requires you to seek out bad reviews.
What is the company's background, and have they experienced significant layoffs? In certain circumstances, you may even want to contact people in your professional network who are employed at the top tech companies in question so that you have an open and candid conversation with them about their experience working there.
Ask the right questions.
Interviews are a two-way street, and meeting in person with current employees will give you a better idea of whether or not this particular organization would be a good fit for you. This is your opportunity to address any concerns about the organization's culture and determine whether or not the role would help you accomplish the professional goals you have set for yourself.
It would be best if you asked some more general inquiries. Still, you should also fire a few hot questions about your priorities: work-life balance, diversity, inclusion, or career growth.
Be careful to pay attention to how you feel during these interviews and the impression your potential teammates give you while you are in their presence.
How to land a job at the top tech companies?
How to land a job at the top tech companies? One's chances of success in an interview should be improved by taking a tailored approach to the interview preparation process. This is because every company has a distinct set of values and strives to develop its own distinctive culture to achieve its objectives.
For instance, one company places a premium on forward-thinking and innovation-driven individuals. In contrast, another company seeks out creative candidates, and another company is still about developing an interdependent community. Therefore, to properly create a preparation strategy and achieve success in securing your ideal job, you need to be aware of the attributes employers look for in potential employees.
The following are some general guidelines to keep in mind if you want to find work at top tech companies:
Before submitting your application, research the organization you are applying to. Learn as much as possible about the firm, including its mission and vision statements, core values, and the culture they want to cultivate.
Determine a method of thorough interview preparation tailored to the organization, and ensure that you give yourself sufficient time to carry it out.
Expand the breadth and depth of your understanding of data structures, system architecture, and algorithmic processes.
Use a whiteboard to practice coding until you have reached the point where you are comfortable with your ability to solve problems. You can improve your coding skills by participating in code competitions or enrolling in coding boot camps, both of which are options.
Do not be afraid to ask for assistance from experts, previous or current employees, who have the expertise and can direct you to beneficial insights
Do research on the most frequently asked questions and come up with compelling responses to those inquiries. Because the questions asked will be tailored to get insight into the behavioral qualities and skills that organizations consider valuable in a candidate, it is a good idea to seek the advice of industry experts on this particular matter.
Participating in simulated job interviews can help you overcome fear, pinpoint problem areas, and improve in those areas.
If you want to impact the hiring process positively, you should improve your communication and interpersonal skills.
Companies want to ensure that, in addition to providing that you are the perfect fit for their company culture, they want to ensure that they are the ideal fit for you. This helps them evaluate the likelihood that they will employ you for an extended period.
Therefore, to decide whether your objectives are compatible with the visions of the top tech companies to work for, you need to research their products, people, and primary mission. Find a firm whose values resonate with you. Working for that company will help you demonstrate your skills and result in more significant job satisfaction over the course of your career.
Having all the necessary information is essential before choosing any course of action. AdmissionSight is always here to assist you if you have any questions or concerns. We have more than ten years of expertise assisting students in successfully navigating the challenging admissions process.
Consult with AdmissionSight and find out what we can do to help you get into the school of your choice by ensuring that you are sufficiently aware and well-prepared for the application process.