Tufts Summer Accelerator Program
Imagine a summer that not only promises sun and fun but also the chance to leap ahead in your academic and professional journey. That's what the Tufts Summer Accelerator Program offers – a rare combination of challenging coursework, real-world experience, and a network of peers and mentors that will open doors long after summer fades! Whether you're a high school student eager to get a taste of college life or an incoming college freshman looking to get a head start, this program is your ticket to an extraordinary summer. Let's dive into what makes the Tufts Summer Accelerator an experience you can't afford to miss.
What is the Tufts Summer Accelerator Program?
The Tufts Summer Accelerator is an exceptional program tailored to offer students an immersive undergraduate experience. It's an ideal platform for those who are highly driven, providing an opportunity to delve into academic passions and cultivate original ideas. This program skillfully intertwines rigorous college-level studies with enjoyable activities, laying the groundwork for both college and life skills.
At the heart of the program are the college-level seminars, designed exclusively for high school students. Each student enrolls in two of these seminars during every two-week session. These seminars are intimate, with just 15-20 students each, fostering an environment ripe for discussion and interaction. Covering a vast array of subjects—from neuroscience to criminal justice reform—the seminars are led by Tufts faculty and graduate students who are actively engaged in pioneering research in these fields. This approach ensures that students are not just learning about these topics but are also getting a taste of the cutting-edge work being done in them.
The Tufts Summer Accelerator is a journey into the thrills, freedoms, and challenges of studying at a premier higher education institution. Students have the option to enroll in one or two sessions, with each session spanning two weeks and running consecutively. This structure allows students to fully immerse themselves in the academic environment, gaining invaluable insights into potential areas of study and future career paths.
By blending engaging academic seminars with expert-led College Prep workshops and social activities, the Tufts Summer Accelerator is uniquely positioned to help students crystalize their vision for their academic and professional futures.
Why Should You Go to the Tufts Summer Accelerator Program?
You have the unique opportunity to study at one of the leading universities renowned for its vibrant campus and stimulating academic environment. It's a chance to immerse yourself in a setting that's both intellectually challenging and full of life.
A. Dive into a Variety of Seminars
Dynamic Learning: Select from an array of seminars that challenge and expand your academic horizons.
Expert Guidance: These sessions are not just classes but journeys into knowledge guided by the esteemed Tufts faculty and graduate students.
Diverse Topics: Whether your interest lies in science, humanities, or social sciences, there's something here that will spark your curiosity and deepen your understanding.
B. Prepare for College Success
Get a head start with our College Prep & Admissions sessions. Here, you'll gain valuable insights into the college application process and strategies for academic success. It's about equipping you with the tools you need for your future college journey.
C. Discover Your Academic Passions
This program is your playground for exploring various academic interests. It's a space where you can:
Envision Your Future: Think about your potential areas of study and visualize the career path that aligns with your passions.
Broaden Your Horizons: Engage in diverse subjects and discover new interests that could shape your academic and career choices.
D. Build Lasting Friendships
Global Connections: Meet and bond with students from around the world.
Lifelong Friendships: Create memories and friendships that will stay with you long after the program ends.
Assessing the Effects of Summer Education Programs on Your Academic Achievement
Evaluating the impact of summer learning programs like the Tufts Summer Accelerator Program on academic performance is essential in understanding their contribution to the overall educational growth of pre-college students bound for college. These programs can have a profound effect in several key areas:
Enhanced Subject Knowledge and Skills: Summer programs often focus on specific academic subjects or skill areas, providing intensive learning opportunities. Students can deepen their understanding of subjects related to their future college majors, giving them a head start.
Preparation for College-Level Work: The academic rigor of programs like the Tufts Summer Accelerator prepares students for the demands of college coursework. It familiarizes them with the pace, depth, and independence required in higher education.
Improved Study Habits and Learning Strategies: These programs often teach effective study habits and learning strategies that are crucial for college success. Students learn how to manage their time, conduct research, approach complex problems, and study efficiently.
Increased Academic Confidence: Successfully completing challenging work in a summer program can significantly boost a student's confidence in their academic abilities. This confidence can translate into a more proactive and engaged attitude in their future college studies.
Exposure to Interdisciplinary Learning: Many summer programs, including those focused on accelerator or enrichment experiences, encourage interdisciplinary learning. This approach can broaden students' perspectives and enhance their ability to make connections across different subjects.
Strengthening College Applications: Participation in prestigious summer programs is often viewed favorably in college applications. It demonstrates the student's commitment to academic growth and can make them stand out in the competitive admissions process.
Development of Soft Skills: Skills like teamwork, leadership, communication, and time management are often emphasized in summer programs. These soft skills are essential for academic success in college and beyond.
Networking and Mentorship Opportunities: These programs provide opportunities to connect with peers, college students, professors, and professionals. These networks can be valuable for academic guidance, mentorship, and future career opportunities.
Clarification of Academic and Career Interests: Summer programs allow students to explore areas of interest in a more focused and in-depth manner. This exploration can be pivotal in helping students decide on their college majors and potential career paths.
Reducing Summer Learning Loss: Engaging in academic activities during the summer helps mitigate the 'summer slide', where students can lose some of the knowledge and skills gained during the school year. This keeps their minds active and ready for the upcoming academic year.
The Tufts Summer Accelerator Program and similar summer learning experiences can significantly impact academic performance by enhancing subject knowledge, preparing students for the rigors of college, and developing essential skills and attributes. These programs not only reinforce and expand upon what students have learned during the school year but also provide a platform for personal growth and exploration, setting a strong foundation for their college years and beyond.
Ideal Extracurriculars for aspiring Tufts Summer Accelerator Program attendees
For those of you who are aspiring to attend the Tufts Summer Accelerator Program, participating in certain extracurricular activities can greatly enhance their application and prepare them for the experience. These activities should ideally align with the program's focus on leadership, innovation, and interdisciplinary learning. Here are some ideal extracurriculars:
Leadership Roles in School or Community: Holding leadership positions in clubs, student government, or community organizations demonstrates your ability to lead and work collaboratively, skills highly valued in the Tufts Summer Accelerator Program.
Entrepreneurship Projects: Engaging in entrepreneurial ventures or projects, even small-scale ones, shows initiative and a knack for innovation. This could be starting a small business, developing a product, or organizing a community project.
Science and Technology Clubs: Participation in STEM clubs, such as robotics, coding, science Olympiads, or math clubs, can be beneficial, especially if the program has a technological or scientific aspect.
Volunteering and Community Service: Involvement in community service activities, particularly those where you play an organizing or leading role, demonstrates a commitment to social responsibility and community engagement.
Internships in Business or Nonprofits: Gaining experience through internships in business, nonprofits, or start-ups can provide practical insights into organizational dynamics and professional environments.
Creative and Artistic Pursuits: Activities that involve creativity and innovation, such as art, music, writing, or theater, can showcase your ability to think creatively and approach problems in unique ways.
Model United Nations (MUN) or Debate Club: Participation in MUN, debate club, or similar activities develops critical thinking, public speaking, and diplomacy skills, which are valuable in leadership and collaborative environments.
Academic Competitions and Fairs: Participating in academic competitions, fairs, or conferences, especially in subjects related to your interests, can demonstrate your intellectual curiosity and commitment to academic excellence.
Sports and Team-Based Activities: Involvement in sports or other team-based extracurriculars can highlight your teamwork skills, discipline, and ability to balance multiple commitments.
Cultural Exchange Programs: Participating in cultural exchange programs or language clubs can show your openness to new experiences and ability to adapt to diverse environments.
Online Courses and Certifications: Completing online courses or certifications in areas of interest, particularly those related to leadership, business, innovation, or your academic interests, shows self-motivation and a desire for continuous learning.
Environmental or Social Activism: Active participation in environmental or social activism demonstrates your awareness of global issues and a commitment to being part of the solution.
These extracurricular activities not only strengthen your application for the Tufts Summer Accelerator Program but also provide valuable experiences and skills that will be beneficial in your academic and professional journey. They reflect a well-rounded, engaged, and motivated individual who is ready to take on the challenges and opportunities presented by such a dynamic program.
How Do You Get into the Tufts Summer Accelerator Program?
To be eligible for this enriching and transformative program, students must meet the following criteria:
Grade Level Requirements: The program is open to students who are entering the 10th, 11th, or 12th grade. This ensures that participants are at an academic and developmental stage where they can fully engage with and benefit from the college-level material and experiences offered.
Recent Graduates: Additionally, the program welcomes those who have recently completed their high school education. If you're a Spring 2024 high school graduate, you're eligible to apply. This provides an excellent opportunity for recent graduates to continue their academic momentum and prepare for their upcoming undergraduate studies.
It's important to note that this program is designed to cater to high-achieving students who are ready to challenge themselves academically and personally. If you fall into these categories and are eager to expand your horizons, develop new skills, and explore potential academic and career paths, the Tufts Summer Accelerator is an ideal fit for you.
Sample Seminars from the 2023 Tufts Summer Accelerator Program
The following seminars are examples from the Summer 2023 session of the Tufts Summer Accelerator Program. Please note that these seminars served as a snapshot of the diverse and engaging topics covered in 2023, and the offerings for the 2024 session are yet to be finalized. The list below is intended to provide an idea of the type of seminars you can expect, but the actual seminars for 2024 may vary based on the program's evolving curriculum.
Seminars from Session 1: Morning Session (9:30-11:30 AM)
Microbes and the Microbiome" with Benjamin Wolfe
"Social Psychology of Prejudice, Discrimination, and Racism" with Sanjana Kardivel
"What is History?" with David Proctor
"Women in Classical and World Mythology" with Marie-Claire Beaulieu
Afternoon Session (1:30-3:30 PM):
"Russia's War on Ukraine: Why, Why Now, and What's Next…" with Oxana Shevel
"From the Renaissance to Instagram: How Do We Look at a Work of Art?" with Ricardo Strobino
"Chaos Theory, Chaos Practice" with Anthony Bucci
Seminars from Session 2: Morning Session (9:30-11:30 AM):
"'Black Panther' and Imperialism" with Marya Mahmood
"Introduction to Children's Media" with Rumeysa Ozturk
"How the Body Works…" with Lauren Black
"Building Prototypes, Building Worlds" with Nicole Batrouny
Afternoon Session (1:30-3:30 PM):
"Natural Resource Materials of Everyday Life" with Jennifer Rivers Cole
"Art, Truth, and Misinformation" with Kurt Ralske
"Bad Witches of the Mythical World" with Pau Canigueral Batlosera
"Responsibility in the Law" with Cindy (Xin Yi) Ling
"Free Will: Do You Have It? Does It Matter?" with Monica Link Kim
These seminars are indicative of the breadth and depth of topics typically offered at the Tufts Summer Accelerator Program. Stay tuned for the announcement of the 2024 session's seminars, which are sure to provide a stimulating and enriching academic experience.
How to Apply to the Tufts Summer Accelerator Program?
Opening for applications is on December 1st, 2023. Mark your calendars to begin your journey with the Tufts Summer Accelerator program!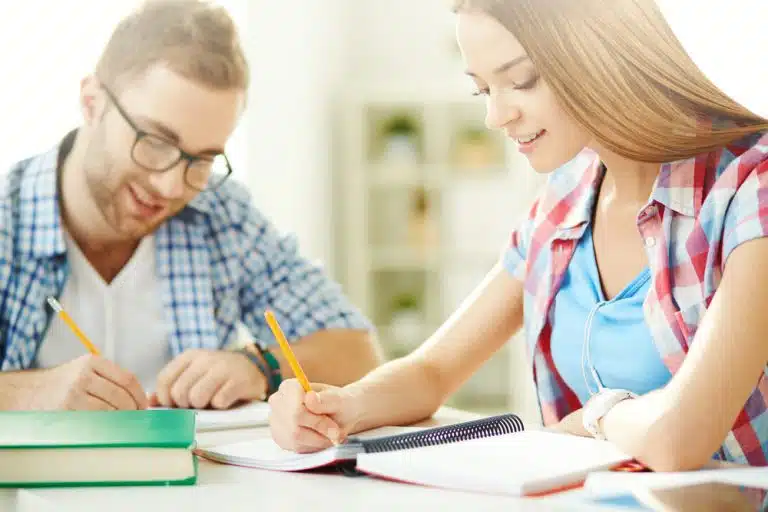 Application Process for the Tufts Summer Accelerator Program
Joining the Tufts Summer Accelerator program involves a straightforward, three-step application process designed to gather essential information and documentation.
Step 1: Complete the Online Application Form
Personal and Contact Details: You'll need to provide basic personal information, including details of your parents or guardians. If you're under 18, the Tufts admissions commitee reach out to your parent for enrollment permission.
Recommendation Contact: Identify an individual (a teacher, counselor, or mentor) to provide a Letter of Recommendation. Tufts will contact them directly once you provide their details.
Test Scores: Including test scores is optional, except for those needing to demonstrate English proficiency.
Consent and Signatures: The application requires necessary warrants and signatures for processing.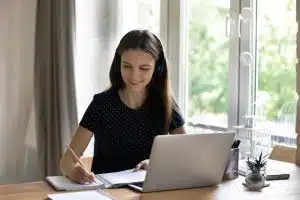 Step 2: Submit Your High School Transcript
High School Official Contact: During the application, you'll be asked for the contact information of a high school official. They will receive an email with instructions on how to securely upload your transcript.
Step 3: Parental Consent and Letter of Recommendation
Parent/Guardian and Recommender Information: As part of your application, you're required to provide contact details for a parent or guardian and your chosen recommender.
Automatic Notifications: After you submit your application, their system will send emails to both the parent/guardian and recommender with instructions on completing the online consent or recommendation form. This comprehensive process ensures they have all the necessary information to consider your application for the Tufts Summer Accelerator program.
How can the Tufts Summer Accelerator Program help with College Admissions Experience?
The Tufts Summer Accelerator Program can significantly enhance your college admissions experience in several ways. Participating in such a prestigious and intensive program demonstrates to college admissions officers that you are committed to your education and personal development. Here's how it can be beneficial:
Academic Enrichment: The program likely offers rigorous academic content that can deepen your understanding of certain subjects or areas of interest. This academic enrichment shows that you are capable of handling challenging coursework, an important consideration for college admissions.
Development of Critical Skills: Summer programs often focus on developing skills such as critical thinking, problem-solving, teamwork, and leadership. These are highly valued by colleges as they are indicative of a student's potential to succeed in a higher education environment.
Exposure to College-Level Work: Participating in a program like Tufts Summer Accelerator gives you a taste of college-level work and life. This experience can make your transition to college smoother and demonstrate to admissions officers that you are well-prepared for the demands of college.
Unique Experiences for Essays and Interviews: The experiences and insights gained from the program can provide compelling material for your college essays and interviews. Sharing specific stories and lessons from the program can make your application stand out.
Recommendation Letters: Building relationships with the program's instructors or mentors can lead to strong letters of recommendation. These individuals can provide a unique perspective on your intellectual curiosity, work ethic, and potential for success in a college setting.
Demonstration of Interest in a Field: If the program aligns with your intended major or field of interest, it shows a clear and proactive interest in that area. This can be particularly compelling for colleges with strong programs in your area of interest.
Networking Opportunities: Connections made during the program with faculty, professionals, and peers can be invaluable. These networks can provide guidance, support, and potential opportunities in the future.
Enhanced Resume: Participation in a prestigious program like Tufts Summer Accelerator adds a significant credential to your resume. It indicates that you have been selected for and successfully completed a competitive and academically rigorous program.
Personal Growth and Confidence: The program can contribute to your personal growth, giving you greater confidence in your abilities and in navigating new environments. This personal development can be appealing to colleges looking for mature and self-assured students.
Clarification of Academic and Career Goals: The program might help you clarify your academic interests and career aspirations, which can be beneficial in choosing the right college and in articulating your goals in your application.
In summary, the Tufts Summer Accelerator Program can play a pivotal role in strengthening your college application by showcasing your academic dedication, skill development, and personal growth. It provides a platform to demonstrate your readiness for college and your commitment to making the most of educational opportunities.
How Hard is It to Get into the Tufts Summer Accelerator Program?
The program is selective, seeking students who demonstrate academic excellence, leadership potential, and a strong desire to learn. The program has rolling admissions, and decisions are typically made within ten business days of Tufts receiving all required materials.
Program Fee Structure for the Tufts Summer Accelerator
The Tufts Summer Accelerator program offers a range of participation options to suit different needs and preferences. Whether you're a local student, looking for a residential experience, or preferring to join virtually, there's a plan for you. Here's a breakdown of the program fees for each option:
Commuter Options
One Session (Commuter): Priced at $4,000, this option is perfect for students living nearby who can travel to the campus daily. It covers the academic program and scheduled activities but excludes accommodation.
Two Sessions (Commuter): For those who wish to extend their learning experience, the cost is $6,800. This covers both sessions, providing a comprehensive academic and extracurricular experience over four weeks.
This includes all program activities, necessary materials and supplies, and one weekday meal (lunch). Participants also have access to select campus facilities and can partake in opening and closing events. Additionally, the program features included excursions and daily activities, enriching the overall experience.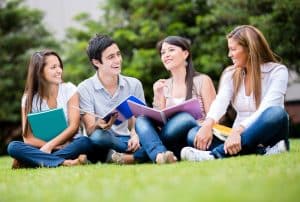 Residential Options
One Session (Residential): At $5,500, this includes not only the academic and extracurricular components but also housing and meals. It's ideal for those seeking a fully immersive experience in campus life for two weeks.
Two Sessions (Residential): For a deeper dive into campus life spanning four weeks, this option is available for $9,350. It encompasses both academic sessions, accommodation, and meals, offering a complete on-campus experience.
This includes access to all program activities, materials, and supplies needed for the duration of the program. Participants are provided with a bed in a double-room setup in a Tufts dormitory, ensuring comfortable accommodation. The package covers three meals per day, with brunch and dinner served on Sundays. Additionally, participants can utilize select campus facilities.
The program also encompasses various excursions and daily activities, both academic and residential, to enrich the student experience. Bed linens, a pillow, and towels are provided for convenience. For round-the-clock care and support, there is a 24-hour residential team available. Moreover, the program offers staff-accompanied airport transfers during specified windows, ensuring a smooth and safe arrival and departure for all students.
Virtual Options
One Session (Virtual): With a fee of $3,800, this option is tailored for those who prefer to engage remotely. It includes all the academic offerings of the program, accessible from the comfort of your home.
Two Sessions (Virtual): For a more extended virtual experience, the cost is $6,460. This allows for participation in both sessions remotely, providing flexibility and comprehensive access to the program's offerings.
Each option is designed to cater to different needs, ensuring that every student has the opportunity to benefit from the Tufts Summer Accelerator program in a way that best fits their circumstances.
When is the Deadline to Apply to the Tufts Summer Accelerator Program?
Closing of applications is on May 1st, 2024. Ensure you submit your application by this date to secure your spot in the Tufts Summer Accelerator program.
Financial Aid Availability and Process for Tufts Pre-College Programs
Commitment to Accessibility
Tufts Pre-College Programs are dedicated to supporting students from diverse backgrounds. They offer limited need-based financial aid, striving to allocate these funds to students for whom it significantly impacts the ability to attend.
Application Recommendations
If financial aid is crucial for your participation, consider waiting to pay the $550 non-refundable deposit until after receiving your financial aid decision, which is issued twice per month.
Eligibility
Undocumented Students: Students with undocumented status, including DACA recipients, are eligible for aid like any other U.S. citizen or permanent resident.
International Students: At present, international students are not eligible for financial aid. Families are expected to cover the remaining program costs and other expenses such as travel and books.
Application Process
Admissions Application: Start by completing the application for your chosen pre-college program.
Indicate Interest: During the application, you'll have the option to express interest in financial aid.
Financial Aid Application: After submitting the admissions application, you can complete the financial aid application in your student portal.
Review and Decision: Your financial aid application will be considered for the upcoming monthly awards, with decisions issued bi-monthly. You'll be informed via email about the award amount.
You have ten days to accept the award by completing the Financial Aid Award Form and submitting your deposit. Full scholarship recipients are exempt from the deposit. The awarded financial aid amount will be credited to your student account.
When Do I Find Out About My Application to the Tufts Summer Accelerator Program?
After you've submitted your application and all necessary supporting documents for the Tufts Summer Accelerator program, your application will enter the review stage. The Tufts Pre-College Programs review committee, dedicated to each specific program, will thoroughly evaluate your submission.
Decisions on applications are made continuously, on a rolling basis. This approach ensures timely processing and evaluation. Typically, you can expect to receive an official email regarding your admission status within 10 business days after Tufts have received all your required materials.
This process is designed to be efficient and transparent, keeping you informed every step of the way as you await the decision on your application.
Where is Leadership for the Tufts Summer Accelerator Program?
Located in the picturesque towns of Medford and Somerville, Massachusetts, Tufts University's main campus is a blend of traditional New England charm and modern academic vibrancy. This sprawling campus, straddling two dynamic communities, offers an enriching environment that's both peaceful and stimulating.
Campus Highlights
Architectural Marvels: The campus is a visual treat, boasting an array of historic and contemporary buildings. Its architectural diversity reflects the university's rich history and its commitment to modern advancements.
Green Spaces: Amidst the academic buildings, the campus is dotted with lush green spaces, providing serene spots for study, relaxation, and socialization.
Cultural Hub: Medford and Somerville are culturally rich towns, offering a variety of dining, arts, and entertainment options. They provide an ideal backdrop for college life, balancing academic focus with recreational activities.
Accessibility: Conveniently located near Boston, the campus provides easy access to one of America's most historic cities, known for its educational institutions, cultural heritage, and vibrant student life.
The Medford/Somerville campus of Tufts University is a community where students can grow, explore, and make lasting memories. With its unique blend of historical ambiance and contemporary facilities, it stands as an ideal setting for the transformative experiences that the Tufts Summer Accelerator program promises.
When Does the Tufts Summer Accelerator Program Take Place?
First Session: July 7th to 19th, 2024
Second Session: July 21st to August 2nd, 2024
Maximizing Academic Benefits from the Tufts Summer Accelerator Program Resources
Leveraging the resources available through the Tufts Summer Accelerator Program can significantly enhance your academic experience and success. Here are some strategies to make the most of the campus's libraries, labs, and tutoring centers:
A. Utilize Library Resources Effectively
Research Assistance: Take advantage of the research librarians' expertise. They can help you navigate academic databases, find relevant books and journals, and even assist with research strategies for projects or papers.
Study Spaces: Use the library's varied study spaces for focused study sessions. Quiet zones are perfect for individual study, while group study areas can facilitate collaborative work.
Workshops and Seminars: Attend any workshops or seminars offered by the library. These sessions can cover a range of topics from academic writing to effective research methods.
B. Engage with Laboratory Facilities
Hands-On Experience: Utilize lab time to gain hands-on experience with equipment and experiments. This practical experience is invaluable and complements theoretical learning.
Ask Questions: Don't hesitate to ask instructors or lab assistants for help or clarification on lab procedures and best practices.
Participate in Projects: If there are opportunities for independent or group projects in the labs, participate actively. This not only enhances learning but also demonstrates initiative.
C. Make the Most of Tutoring Centers
Regular Sessions: Schedule regular sessions with tutors, especially in subjects where you need more support. Consistent tutoring can help reinforce learning and address any gaps in understanding.
Preparation for Sessions: Come prepared with specific questions or topics you need help with. This makes the tutoring session more focused and productive.
Peer Learning: Engage in peer tutoring or study groups. Explaining concepts to others can reinforce your own understanding and offer new perspectives.
D. Participate in Workshops and Skill Sessions
Skill Development: Attend workshops that focus on skill development, such as academic writing, public speaking, or data analysis. These skills are essential for academic
Career and Academic Advising: Take advantage of career and academic advising sessions if available. Advisors can provide guidance on academic choices, career paths, and opportunities for further enrichment.
E. Explore Online Resources
Access to Digital Libraries: Many institutions provide access to digital libraries and online journals. Utilize these resources for extensive research and stay updated with the latest in your field of study.
Online Tutorials and Courses: Explore any online tutorials or courses offered by the university. These can supplement your learning and offer flexibility in how and when you study.
F. Network with Faculty and Peers
Faculty Office Hours: Attend office hours to seek academic advice, discuss course material, or explore research opportunities.
Peer Networks: Build a network with peers who share similar academic interests. Collaborative learning can lead to a deeper understanding of subjects.
G. Balance and Well-Being
Balance Academics and Leisure: While focusing on academics, don't forget to balance your schedule with leisure and relaxation to avoid burnout.
Wellness Resources: Utilize campus wellness resources for mental and physical well-being. Maintaining your health is crucial for academic success.
The resources provided by the Tufts Summer Accelerator Program are there to support your academic journey. Actively seeking out and utilizing these resources can significantly enhance your learning experience and academic performance.

How Long is the Tufts Summer Accelerator Program?
The Tufts Summer Accelerator program is a two-week program that runs in consecutive two-week spans. You may enroll in one or two two-week sessions.
Exploring Career Paths Through Pre-College Experiences: How programs such as Tufts Summer Accelerator can shape your future career choices.
Pre-college experiences like the Tufts Summer Accelerator Program play a significant role in shaping students' future career choices. These programs provide early exposure to various fields and professional environments, helping students make more informed decisions about their career paths. Here's how they can influence your future career choices:
Exposure to Diverse Fields: Programs like the Tufts Summer Accelerator offer exposure to a range of disciplines and career paths. This broad overview can help you discover new areas of interest or reaffirm your passion for a specific field.
Hands-On Experience: Many pre-college programs provide hands-on experiences through projects, labs, and workshops. Engaging in practical work can give you a taste of what working in a particular field might be like, helping you decide if it's a good fit for you.
Interaction with Professionals and Mentors: These programs often bring in guest speakers, industry professionals, and educators who can offer valuable insights into different career paths. Networking with these individuals can provide guidance and inspiration for your career choices.
Development of Key Skills: Pre-college programs focus on developing essential skills like critical thinking, problem-solving, communication, and teamwork. These skills are transferable across various careers, opening up a wide range of possibilities.
Clarification of Interests and Goals: By participating in a structured learning environment, you can better understand your academic and professional interests. This clarity is crucial when choosing a major in college and considering potential career paths.
College and University Insights: These programs often provide a glimpse into college life and academics, helping you understand what to expect in higher education. This insight can be influential in deciding which college to attend and what to study.
Real-World Application of Knowledge: Applying what you've learned in a classroom to real-world scenarios can be eye-opening. It helps in understanding how different careers utilize academic knowledge, aiding in career decision-making.
Boosting College Applications: Successful participation in a prestigious program like the Tufts Summer Accelerator can enhance your college applications, increasing the likelihood of getting into colleges with strong programs in your fields of interest.
Exploring Interdisciplinary Interests: Such programs often encourage exploring interdisciplinary connections, which can lead to the realization that your career interests may lie in fields that bridge different areas of study.
Building Confidence and Independence: The experience of navigating a pre-college program can boost your confidence and independence, traits that are beneficial no matter which career path you choose.
Pre-college programs like the Tufts Summer Accelerator not only enrich your academic understanding but also provide a platform for exploring and shaping your future career choices. They offer a unique opportunity to delve into various fields, gain practical experience, and network with professionals, all of which are instrumental in guiding your career trajectory.
Final Thoughts
Let the Tufts Summer Accelerator program be a launchpad for your academic and professional aspirations. With its comprehensive curriculum, expert leadership, and dynamic environment, it offers you an invaluable head start in your college journey. Seize this opportunity to elevate your potential and set a strong foundation for your future!
Looking for expert assistance in navigating pre-college program admissions? Explore partnering with college admissions experts like AdmissionSight. Our extensive experience and track record of guiding numerous students towards acceptance at top global universities stand as a testament to our expertise. Begin your journey towards academic success – schedule a consultation with us today!