Tufts vs Davidson: A Side-by-Side Comparison
When it comes to choosing the right college, it's important to consider your unique needs and preferences. Two top-tier institutions that often attract students with similar interests and goals are Tufts University and Davidson College. In this article, we will explore and compare Tufts vs Davidson, and take a closer look at how these two schools compare in terms of academics, financial aid, and more.
Academic Programs and Majors: How Does Tufts vs Davidson Compare?
Tufts University, located in Medford, Massachusetts, offers students a wide range of academic programs and majors. From engineering to international relations, Tufts has something for everyone. Similarly, Davidson College offers over 25 majors and 17 minors in areas such as anthropology, biology, English, and more.
Both schools prioritize interdisciplinary learning, encouraging students to explore multiple fields of study. At Tufts, students can participate in the Experimental College, an initiative that allows them to design and teach their own courses.
In addition to their diverse academic offerings, Tufts and Davidson also provide students with ample opportunities for research and experiential learning. Tufts has a strong emphasis on undergraduate research, with over 90% of students participating in research projects during their time at the university. Davidson offers a variety of study abroad programs, allowing students to gain international experience and broaden their perspectives.
Furthermore, both schools have a strong commitment to community service and social justice. Tufts has a Center for Community Engagement, which connects students with local organizations and provides opportunities for community service. Davidson has a Center for Civic Engagement, which focuses on promoting social responsibility and civic engagement among students.
Admission Process and Acceptance Rates: A Detailed Analysis
When it comes to admission, both Tufts and Davidson are highly selective. Tufts University had an acceptance rate of 11% for the class of 2026, while Davidson College had an acceptance rate of 18%. Both schools take a holistic approach to reviewing applications, considering factors such as grades, standardized test scores, extracurricular activities, and essays.
It's worth noting that Tufts University is part of the Coalition Application, while Davidson College uses the Common Application. It's important to review the specific requirements and deadlines for each school.
In addition to the factors mentioned above, Tufts University also considers demonstrated interest as a factor in its admission process. This means that students who have shown a strong interest in the university through campus visits, interviews, and other interactions may have an advantage in the application process.
Davidson College, on the other hand, has a test-optional policy for the 2021-2022 application cycle. This means that students can choose whether or not to submit standardized test scores as part of their application. However, it's important to note that submitting test scores may still be beneficial for students, especially if they strengthen their application.
Faculty and Class Size: A Critical Comparison
Both Tufts and Davidson prioritize small class sizes and personalized attention from faculty. At Tufts, the student-to-faculty ratio is 10:1, while at Davidson is also the same at 10:1. Both schools have a relatively high percentage of faculty with terminal degrees in their fields, meaning that students receive instruction from experts in their chosen disciplines.
Despite the similarities in class size and faculty expertise, there are some differences between Tufts and Davidson in terms of faculty research and scholarship. Tufts is known for its strong emphasis on interdisciplinary research, with many faculty members engaged in collaborative projects across departments and schools. Davidson, on the other hand, places a greater emphasis on undergraduate teaching and mentoring, with faculty members often working closely with students on independent research projects.
Another factor to consider when comparing faculty and class size at Tufts and Davidson is the availability of resources and support for students. Tufts has a robust network of academic and career advisors, as well as a wide range of research centers and institutes that offer opportunities for students to engage in cutting-edge research.
Davidson, meanwhile, has a strong tradition of community engagement and service learning, with many faculty members and students involved in local and global initiatives aimed at addressing social and environmental challenges.
Research Opportunities: Which School Offers Better Resources?
Both Tufts and Davidson offer research opportunities for students, allowing them to work closely with faculty on projects and gain hands-on experience in their fields. Tufts has over 25 research centers and institutes, including the Human Nutrition Research Center on Aging and the Center for Global Public Health.
Similarly, Davidson College has research opportunities available in fields such as biology, chemistry, and neuroscience. Students can apply for funding to conduct research during the summer or work on ongoing projects during the academic year.
Furthermore, Tufts University strongly emphasizes interdisciplinary research, with opportunities for students to collaborate across departments and schools. For example, the Tufts Institute of the Environment brings together faculty and students from various disciplines to address environmental challenges.
On the other hand, Davidson College has a unique program called the Davidson Research Initiative, which allows students to work on research projects with community partners in the surrounding area. This program not only provides valuable research experience but also fosters community engagement and social responsibility.
Alumni Network and Career Services: A Comparative Study
Both Tufts and Davidson have active alumni networks and offer robust career services to students and graduates. Tufts alumni are located in all 50 states and over 130 countries, with a strong presence in industries such as healthcare, law, and education.
Davidson College has a similar network of alumni, with graduates working in fields such as finance, consulting, and technology. Both schools offer resources such as career fairs, job boards, and on-campus recruiting.
However, Tufts University has a unique program called the Tufts Career Network, which connects students and alumni with professionals in their desired fields for informational interviews and job shadowing opportunities. This program has been highly successful in helping students gain valuable insights and connections in their chosen industries.
Student Life and Extracurricular Activities at Tufts vs Davidson
Both Tufts and Davidson offer a vibrant campus community, with a variety of extracurricular activities and clubs available to students. Tufts has over 300 registered student organizations ranging from a capella groups to political clubs to community service organizations. Similarly, Davidson College has over 200 student-run organizations, including cultural, service, and recreational groups.
Both schools also offer a range of athletics and sports programs. Davidson College is part of the NCAA Division I and fields teams in 21 varsity sports. Tufts University is part of the NCAA Division III and offers 29 varsity sports.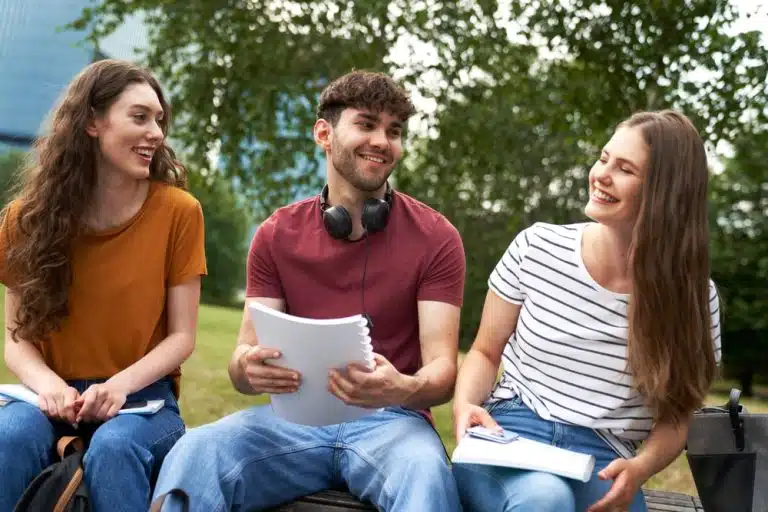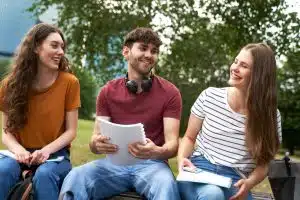 Aside from the numerous student organizations and sports programs, Tufts and Davidson also offer a variety of events and activities throughout the year. Tufts hosts an annual Spring Fling concert, which features popular musical acts and draws large crowds of students. Davidson College hosts a range of cultural events, including an annual International Festival that celebrates the diversity of the student body.
Both schools also have strong traditions that are celebrated by students and alumni alike. Tufts has a yearly Winter Bash, where students dress up in formal attire and enjoy a night of dancing and socializing. Davidson College has a unique tradition called "Cake Race," where first-year students run a 1.7-mile race while carrying a cake, symbolizing the transition from high school to college.
Sports Programs and Athletics Facilities at Tufts vs Davidson
Both Tufts and Davidson have impressive athletics facilities and sports programs. Tufts is home to the Steve Tisch Sports and Fitness Center, which features a fitness center, pool, indoor and outdoor track, and more. Davidson College has the Baker Sports Complex, which includes a football stadium, baseball diamond, tennis courts, and more.
Both schools offer varsity sports as well as intramural and club sports, allowing students to get involved with athletics at all levels.
One notable difference between the sports programs at Tufts and Davidson is the emphasis on certain sports. Tufts has a strong focus on lacrosse, with both the men's and women's teams consistently ranked among the top in the country. Davidson, on the other hand, places a greater emphasis on basketball, with the men's team having made several appearances in the NCAA tournament.
Additionally, both schools have a strong commitment to fitness and wellness beyond just athletics. Tufts offers a variety of fitness classes, such as yoga and spin, while Davidson has a wellness center that provides resources for mental health and stress management. Both schools recognize the importance of a well-rounded approach to health and wellness for their students.
Diversity and Inclusion on Campus: A Comparative Look Between Tufts vs Davidson
Both Tufts and Davidson are committed to fostering an inclusive and diverse campus community. Tufts has a wide range of student organizations focused on diversity and social justice, including the Asian American Alliance, the Latinx Center, and the LGBTQ+ Center.
Similarly, Davidson College has a variety of clubs and organizations that promote diversity and inclusion, such as the Black Student Coalition, the Asian Cultural Awareness Association, and the Davidson College Women's Leadership Initiative.
In addition to student organizations, both Tufts and Davidson have implemented programs and initiatives to support diversity and inclusion on campus. Tufts offers a Diversity and Inclusion Leadership Program for students, faculty, and staff to develop skills and strategies for promoting diversity and inclusion in their communities. Davidson has a Diversity and Inclusion Office that provides resources and support for underrepresented students, as well as training and education for the entire campus community.
Cost of Attendance Comparison: Practical Considerations for Choosing Between Tufts vs Davidson
When it comes to the cost of attendance, Tufts is generally more expensive than Davidson. For the 2022-2023 academic year, Tufts estimates a cost of attendance of $65,222, while Davidson estimates a cost of attendance of $57,090. Both schools offer financial aid and scholarships to help students offset the cost of attendance.
However, it's important to consider other factors beyond just the cost of attendance when choosing a college. For example, Tufts may offer more opportunities for research and internships in your field of study, which could lead to better job prospects after graduation. On the other hand, Davidson may have a stronger sense of community and smaller class sizes, which could provide a more personalized and supportive learning environment.
Additionally, it's important to consider the location of each school. Tufts is located just outside of Boston, a major city with many cultural and professional opportunities. Davidson, on the other hand, is located in a smaller town in North Carolina, which may offer a quieter and more laid-back lifestyle. Depending on your personal preferences and career goals, one location may be more appealing than the other.
Financial Aid and Scholarships: Which School Offers Better Support?
Both Tufts and Davidson are committed to making education affordable for all students, regardless of their financial backgrounds. Tufts offers need-based financial aid to students who demonstrate a financial need, while Davidson College offers both need-based and merit-based scholarships.
While both schools offer a variety of funding options, Tufts has a higher average financial aid package for students who demonstrate need. It's important to research each school's specific financial aid policies and resources.
Conclusion
Ultimately, choosing the right college is a personal decision that depends on factors such as academic interests, financial resources, and preferred campus culture. Both Tufts and Davidson offer students a rigorous academic experience and a supportive campus community. By considering the factors outlined above, students can determine which school is the right fit for them.
Want to learn more about getting into College? You've come to the right place. At AdmissionSight, we have over 10 years of experience guiding students through the competitive admissions process.
AdmissionSight can help you put your best foot forward when applying to college this fall. Contact us today for more information on our services.