Tufts vs Duke: A Comprehensive Look
For many high school students, selecting the right college to attend can be a challenging decision. With so many options available, it is crucial to consider several factors before determining the best fit. In this article, we will compare Tufts vs Duke based on various criteria, ultimately helping you make an informed decision.
Tufts vs Duke: Location and Campus Size
Both Tufts and Duke have gorgeous campuses with scenic surroundings. Tufts is located in Medford, Massachusetts, approximately six miles northwest of downtown Boston. The campus is spread over 150 acres and has a blend of traditional and modern buildings with beautiful green spaces. In contrast, Duke University is located in Durham, North Carolina, which is a vibrant and diverse city that offers a perfect blend of urban and suburban lifestyles. The Duke campus spans over 8,600 acres and has stunning Gothic architecture, modern facilities, and an extensive network of walking trails.
One unique feature of Tufts' campus is its Tisch Library, which is a state-of-the-art facility that offers a wide range of resources and services to students. The library has over 1.2 million volumes, including rare books and manuscripts, and provides access to numerous online databases and journals. Additionally, the library has study spaces, computer labs, and multimedia rooms that are available to students 24/7.
Admission Rates and Requirements
Admission to both Tufts and Duke is highly competitive, and the universities seek to enroll the best and the brightest students from around the world. According to the U.S. News and World Report, Tufts has an acceptance rate of around 15%, while Duke has an acceptance rate of around 8%. Both universities require students to submit their SAT or ACT scores, transcripts, essays, and recommendations as part of their application process.
In addition to the required application materials, Tufts also offers an optional alumni interview for applicants. This interview is conducted by a Tufts graduate and provides an opportunity for the applicant to ask questions about the university and showcase their personality and interests. Duke, on the other hand, offers an optional interview with an admissions officer for students who are unable to visit the campus for an in-person interview.
It is important to note that while high test scores and grades are important factors in the admissions process, both Tufts and Duke also value extracurricular activities, community service, and leadership experience. Applicants should highlight their achievements and involvement outside of the classroom in their application materials to demonstrate their well-roundedness and potential to contribute to the university community.
Tufts vs Duke: Academic Programs Offered
One of the most critical factors in selecting a university is the range and depth of academic programs offered. Tufts offers undergraduate, graduate, and professional programs across fields such as Arts, Sciences, Engineering, International Relations, Medicine, Dental Medicine, and Law, among others. Duke has a similar range of academic offerings, with world-renowned programs in fields such as Business, Engineering, Public Policy, Medicine, and Law.
In addition to the traditional academic programs, both Tufts and Duke offer unique interdisciplinary programs that allow students to explore multiple fields of study. Tufts has a program called "Civic Studies" that combines political science, philosophy, and sociology to prepare students for careers in public service. Duke has a program called "Bass Connections" that brings together students and faculty from different disciplines to work on real-world problems such as global health and energy.
Furthermore, both universities have strong research programs that provide students with opportunities to work alongside faculty on cutting-edge projects. Tufts has research centers focused on areas such as neuroscience, environmental studies, and nutrition. Duke has research centers focused on areas such as genomics, energy, and global health.
Tufts vs Duke: Student Life and Extracurricular Activities
At both Tufts and Duke, student life goes well beyond academics, with a range of extracurricular activities, clubs, and organizations that cater to diverse interests and hobbies. Tufts is home to over 300 student-run clubs that range from cultural organizations to sports clubs, political groups, and performing arts clubs. Duke has over 400 student organizations and activities, including sports teams, service clubs, cultural groups, and academic societies.
Moreover, both universities offer a variety of opportunities for students to get involved in community service and volunteer work. Tufts has a dedicated center for community engagement that connects students with local organizations and non-profits, while Duke has a service-learning program that integrates community service into academic coursework.
Additionally, both universities have a vibrant social scene, with numerous events and activities organized throughout the year. Tufts hosts an annual Spring Fling concert, which features popular musicians and bands, while Duke has a tradition of hosting a basketball game campout, where students camp outside the stadium to secure tickets for a highly anticipated game.
Housing Options and Cost of Living
Both Tufts and Duke offer a range of housing options for their students, ranging from on-campus residence halls to off-campus apartments and houses. The cost of living varies depending on the location and type of housing chosen by students. According to Niche.com, the cost of living at Tufts is rated as above-average, while the cost of living at Duke is rated as average.
At Tufts, students have the option to live in themed housing communities, such as the Arts House or the Global House, which provide a unique living experience centered around a specific interest or theme. Duke also offers themed housing options, including the Wellness House and the Eco House, which promote healthy living and sustainability.
Both universities also have resources available to help students find off-campus housing, such as rental listings and roommate matching services. However, it is important for students to carefully consider the cost and location of off-campus housing, as it may not always be more affordable than on-campus options.
Faculty and Research Opportunities
As research-intensive universities, both Tufts and Duke have highly qualified faculty who are leaders in their respective fields. The universities offer abundant research opportunities for students, ranging from internships to funded research projects, and mentorship from faculty members. Students at both universities have access to state-of-the-art research facilities and technology that enable them to pursue cutting-edge research.
In addition to the research opportunities available to students, both Tufts and Duke have a strong commitment to interdisciplinary research. This means that students have the opportunity to collaborate with faculty and peers from different fields of study, allowing for a more comprehensive and innovative approach to research. The universities also prioritize community engagement and encourage students to use their research to make a positive impact on society.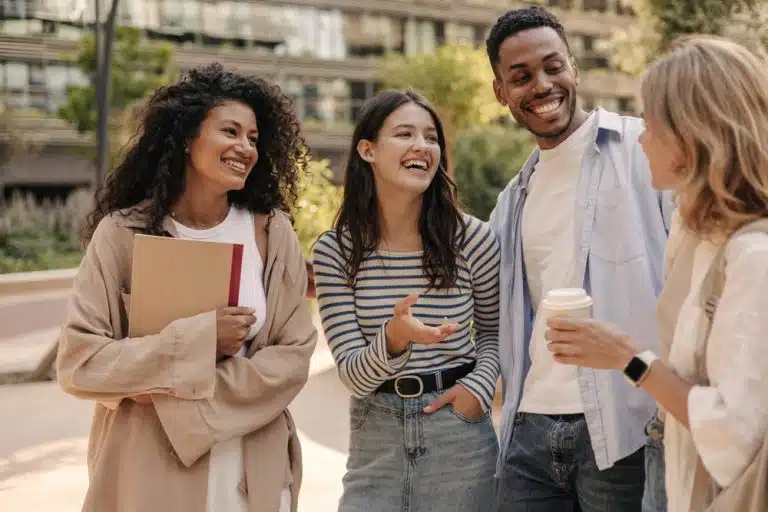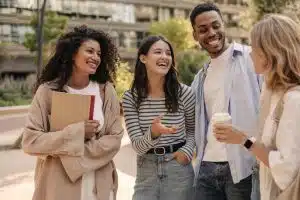 Tufts vs Duke: Athletics and Sports Programs
Athletics and sports programs are an integral part of university life and contribute to building community and promoting physical fitness among students. Tufts is known for its strong athletic programs, with over 26 varsity teams, including soccer, basketball, tennis, swimming, and track and field. Duke is also renowned for its athletics programs, particularly its men's basketball team, which has won multiple NCAA championships over the years. Duke has a total of 27 varsity sports teams.
Both universities also offer a variety of intramural and club sports for students who want to participate in athletics at a more casual level. These programs provide opportunities for students to try new sports, meet new people, and stay active outside of the classroom. Some popular intramural sports at Tufts include flag football, ultimate frisbee, and dodgeball, while Duke offers options such as volleyball, softball, and kickball. With so many options available, there is something for everyone who wants to get involved in athletics at these universities.
Career Services and Alumni Network
Both Tufts and Duke have strong career services offices that provide students with resources such as resume building, interview preparation, and job search strategies. Tufts has an extensive alumni network of over 100,000 graduates who work in a variety of industries, including business, academia, and government. Duke's alumni network is also robust, with notable graduates such as former U.S. President Richard Nixon and Apple CEO Tim Cook.
In addition to the resources provided by the career services offices, Tufts also offers a unique program called the Career Center Fellows. This program allows students to work with alumni mentors who provide guidance and support in their career development. The program has been highly successful, with many students securing internships and job offers through their connections with the alumni mentors.
Duke's alumni network is not only strong in the United States, but also internationally. The university has alumni chapters in over 80 countries, providing students with opportunities to connect with graduates from all over the world. These connections can be valuable for students who are interested in pursuing careers abroad or who want to expand their professional network beyond the United States.
Tufts vs Duke: Diversity and Inclusion on Campus
Creating a diverse and inclusive campus climate is an important aspect of higher education. Both Tufts and Duke are committed to attracting and retaining students from diverse backgrounds and creating a campus culture that celebrates diversity. Tufts has a strong commitment to social justice and equity, and the university has a range of initiatives and programs that support diversity, equity, and inclusion. Duke has an active Office for Institutional Equity that promotes diversity and inclusion on campus.
One of the ways that Tufts promotes diversity and inclusion is through its Multicultural Organizations Council (MOC). MOC is a student-run organization that supports and advocates for the needs of multicultural students on campus. MOC hosts events and programs that celebrate diversity and promote cultural awareness. Duke also has a range of student organizations that promote diversity and inclusion, such as the Black Student Alliance and the Asian Students Association. These organizations provide a space for students to connect with others who share their cultural background and to engage in activities that celebrate diversity.
Tuition Fees and Financial Aid Options
The cost of tuition and fees is a significant factor in selecting a university. According to U.S. News and World Report, the average annual tuition and fees for Tufts are approximately $60,000, while for Duke, the cost is around $57,000. Both universities offer financial aid and scholarships to students based on merit and need.
It is important to note that the cost of tuition and fees may vary depending on the program of study. For example, Tufts University's School of Medicine has a higher tuition rate compared to their undergraduate programs. Similarly, Duke University's Fuqua School of Business has a different tuition rate compared to their School of Law.
Aside from financial aid and scholarships, both universities also offer work-study programs and student employment opportunities to help students cover their expenses. Tufts University has a variety of on-campus jobs available, such as working at the library or as a research assistant. Duke University also offers part-time jobs on campus, including positions at the student center and the athletic department.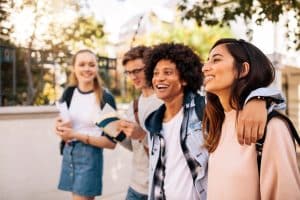 Tufts vs Duke: Campus Safety and Security Measures
Campus safety and security are critical for ensuring the well-being of students, faculty, and staff. Tufts and Duke have comprehensive safety plans in place that include measures such as emergency response protocols, security patrols, and safety education programs. Both universities have dedicated police and security services that are available 24/7 to respond to any emergencies or safety concerns.
In addition to these measures, both universities also have systems in place for reporting and addressing incidents of sexual assault and harassment. Tufts and Duke have confidential resources available for survivors, as well as trained staff who can provide support and guidance throughout the reporting and investigation process. Both universities also offer education and prevention programs to promote a safe and respectful campus environment.
Tufts vs Duke: Graduation Rates and Job Placement Statistics
Graduation rates and job placement statistics are essential indicators of a university's success in preparing students for the workforce. According to U.S. News and World Report, Tufts has a four-year graduation rate of around 90%, while Duke has a four-year graduation rate of around 95%. Both universities have strong career development programs that provide students with the skills and resources necessary to succeed in their chosen career paths.
It is important to note that graduation rates and job placement statistics can vary depending on the field of study. For example, at Tufts, the School of Engineering has a higher graduation rate than the School of Arts and Sciences. Similarly, Duke's Fuqua School of Business has a higher job placement rate than its School of Law. Prospective students should research the graduation and job placement rates for their specific program of interest.
In addition to career development programs, both Tufts and Duke offer extensive internship and co-op opportunities for students. These programs allow students to gain hands-on experience in their field of study and make valuable connections with potential employers. Tufts has partnerships with over 1,000 companies and organizations, while Duke has a strong network of alumni who are eager to mentor and hire current students.
Notable Alumni from Tufts and Duke
Both Tufts and Duke have produced notable alumni who have made significant contributions to their fields and society. Some of the notable graduates from Tufts include Hollywood actress Olivia Wilde, former U.S. senator and Secretary of State John Kerry, and Pulitzer Prize-winning author Tracy Kidder. Some of the notable Duke graduates include former U.S. presidents Richard Nixon and Gerald Ford, and Nobel Prize-winning economist Robert Lefler.
In addition to these well-known alumni, both Tufts and Duke have also produced many successful entrepreneurs and business leaders. For example, Tufts graduate Peter Thiel co-founded PayPal and was an early investor in Facebook, while Duke graduate Melinda Gates co-founded the Bill and Melinda Gates Foundation, one of the world's largest philanthropic organizations. Other notable business leaders from these universities include Tufts graduate James Tobin, who won the Nobel Memorial Prize in Economic Sciences, and Duke graduate Tim Cook, the CEO of Apple Inc.
Tufts vs Duke: Student Reviews and Testimonials
When it comes to understanding the strengths and weaknesses of a university, student reviews and testimonials can be a valuable source of information. According to various online forums and review sites, students at both Tufts and Duke generally have positive experiences and praise the universities for their strong academic programs, supportive campus community, and vibrant extracurricular activities.
However, it is important to note that some students have expressed concerns about the lack of diversity and inclusivity on both campuses. Some have reported feeling isolated or marginalized due to their race, ethnicity, or sexual orientation. Both universities have taken steps to address these issues, such as implementing diversity and inclusion training for faculty and staff, and creating student-led organizations that promote diversity and cultural awareness.
Additionally, some students have commented on the high cost of tuition and living expenses at both universities. While both Tufts and Duke offer financial aid and scholarships to eligible students, some have still struggled to afford the cost of attendance. It is important for prospective students to carefully consider the financial implications of attending these universities and to explore all available options for funding their education.
Conclusion
Choosing between Tufts and Duke can be challenging, given their comparable academic reputations and strong offerings across different dimensions. Ultimately, the decision will depend on your unique needs, goals, and preferences. We hope that this comprehensive comparison has provided you with insights into the similarities and differences between these two distinguished universities to help you make an informed decision.
It is important to note that both Tufts and Duke have strong alumni networks that can provide valuable resources and connections for students and graduates. Tufts has a particularly active alumni community in the Boston area, while Duke's alumni network is spread out across the country and even internationally.
Another factor to consider is the location of each university. Tufts is located in the Boston suburb of Medford, which offers easy access to the city's cultural and professional opportunities. Duke, on the other hand, is situated in Durham, North Carolina, which has a more relaxed and laid-back atmosphere. Depending on your personal preferences, one location may be more appealing than the other.
How AdmissionSight Can Help You With College Admissions
AdmissionSight is a college consulting firm that provides personalized assistance to students throughout the college admissions process. Here are some ways that AdmissionSight can help you:
Admissions strategy: AdmissionSight can help you develop a strategic plan for your college application process. Our professional consultants can assist with identifying schools that are a good fit for your academic, extracurricular, and personal goals and help you plan and prioritize your application strategy.
Application review: AdmissionSight can review your application and provide feedback on how to improve it. We can offer suggestions on making your application stand out and highlighting your strengths and unique qualities.
Essay coaching: AdmissionSight can help you craft compelling essays that showcase your personality, goals, and achievements. We can guide you through the essay writing process and provide feedback on your drafts to help you refine your writing.
Interview preparation: AdmissionSight can provide interview coaching to help you feel confident and prepared for college interviews. Our experts can offer tips on how to present yourself professionally and how to answer common interview questions.
Extracurricular planning: AdmissionSight can help you plan and develop your extracurricular activities to make them more impactful and meaningful. We can suggest activities that align with your interests and goals and provide guidance on demonstrating your leadership and initiative.
Overall, AdmissionSight can provide valuable guidance and support throughout the college admissions process to help you maximize your chances of getting accepted into the college of your choice.
With a high success rate of over 75%, we have built a strong network in the past decade. Book an initial consultation today, free of charge!