Tufts vs Hamilton College: Which School is Right for You?
Choosing the right college can be an overwhelming decision. With so many options out there, it can be difficult to know which school is the best fit for you. Today, we'll take a closer look at two top-tier schools in the Northeast: Tufts University and Hamilton College. By diving into Tufts vs Hamilton College, comparing everything from location and campus environment to academic programs and student life, we'll help you determine which school is right for you.
Location and Campus Environment: What to Consider Between Tufts vs Hamilton College
When it comes to location and campus environment, both Tufts and Hamilton offer beautiful campuses with plenty of green space and historic architecture. Tufts is located in the heart of Boston, Massachusetts, which boasts a rich history, plenty of cultural attractions, and easy access to public transportation. Hamilton, on the other hand, is situated in the small town of Clinton, New York. While it may lack the excitement of a big city, Clinton offers a close-knit community and easy access to the beautiful Adirondack Mountains.
Ultimately, the decision between Tufts and Hamilton may come down to whether you prefer the hustle and bustle of city life or the peace and tranquility of a more rural setting.
It's also worth considering the weather and climate of each location. Boston experiences all four seasons, with hot summers and cold winters, while Clinton has a more moderate climate with less extreme temperatures. This may be an important factor to consider if you have a preference for certain types of weather or if you have any health concerns that may be affected by climate.
Admissions Requirements and Acceptance Rates: How to Apply
Both Tufts and Hamilton are highly selective schools with acceptance rates hovering around 11% and 14%. To apply, you'll need to have a strong academic record, as well as impressive extracurriculars and recommendations.
Tufts requires applicants to submit either the SAT or ACT, while Hamilton is test-optional. Keep in mind, though, that even if you do submit test scores, they are just one part of your application. Your essays, letters of recommendation, and extracurricular activities will be just as important in the admissions process.
It's also important to note that both Tufts and Hamilton have specific requirements for their applicants. Tufts, for example, requires applicants to submit a supplemental essay in addition to the Common Application essay.
Hamilton, on the other hand, requires applicants to complete a writing supplement and answer specific questions related to their interests and experiences. Make sure to carefully review each school's application requirements and deadlines to ensure that you submit a complete and competitive application.
Tuition Fees and Financial Aid Packages: Which is More Affordable at Tufts vs Hamilton College?
College tuition is notoriously expensive, but both Tufts and Hamilton offer generous financial aid packages to eligible students. In the 2022-2023 academic year, Tufts charged $65,222 for tuition, room, and board. Hamilton, meanwhile, charged $62,670 for the same expenses.
However, Hamilton also offers need-blind admissions, meaning that they will not take your ability to pay into account when making their admissions decisions. Both schools offer need-based financial aid, as well as merit-based scholarships and grants.
It is important to note that the cost of attendance at a college or university goes beyond just tuition, room, and board. Students also need to consider additional expenses such as textbooks, transportation, and personal expenses. Tufts estimates that these additional expenses will cost students around $1,000 per year, while Hamilton estimates these expenses to be around $1,500 per year.
Furthermore, it is important to research the specific financial aid policies and requirements of each school. While both Tufts and Hamilton offer need-based financial aid, the specific criteria for eligibility and the amount of aid awarded may vary. Additionally, some schools may require students to submit additional financial aid applications or forms, such as the CSS Profile or FAFSA, in order to be considered for aid.
Academics and Majors Offered: What Programs Stand Out at Tufts vs Hamilton College?
Both Tufts and Hamilton are known for their strong academic programs. Tufts offers over 90 undergraduate majors, ranging from engineering to international relations. Hamilton, meanwhile, offers 57 areas of study, including neuroscience and public policy.
One standout program at Tufts is its combined degree program in engineering, which allows students to earn a bachelor's degree from Tufts and an engineering degree from another institution. Hamilton, on the other hand, is known for its emphasis on writing and communication skills, with an entire introductory course devoted to writing.
In addition to their diverse range of majors, both Tufts and Hamilton offer unique opportunities for students to engage in research and hands-on learning. Tufts has a strong focus on interdisciplinary studies, with programs such as the Experimental College, which allows students to design their own courses and explore topics outside of their major.
Hamilton, on the other hand, offers a unique program called the Adirondack Program, where students spend a semester living and studying in the Adirondack Mountains, focusing on environmental studies and sustainability.
Student Life and Extracurricular Activities: What to Expect at Tufts vs Hamilton College
Both Tufts and Hamilton offer a wide variety of extracurricular activities, from clubs and organizations to sports teams and performance groups. Tufts is known for its strong a cappella and musical theater programs, as well as its Division III sports teams.
Hamilton, on the other hand, boasts a nationally-ranked men's and women's ice hockey team, as well as a robust student government and community service program. Both schools also offer a number of study-abroad opportunities, allowing students to explore new cultures and gain valuable international experience.
Additionally, both Tufts and Hamilton have active student-run newspapers, providing opportunities for students interested in journalism and media. Tufts' newspaper, The Tufts Daily, has been in publication since 1980 and covers news, sports, and arts and culture on campus.
Hamilton's newspaper, The Spectator, has been in publication since 1856 and has won numerous awards for its reporting and writing. Students at both schools can get involved in writing, editing, and producing content for these publications.
Sports Teams and Athletics Facilities: Which School Has Better Sports Programs Between Tufts vs Hamilton College?
As mentioned above, both Tufts and Hamilton have strong athletic programs. Tufts is a member of the New England Small College Athletic Conference and boasts 28 varsity sports teams. Hamilton is a member of the Liberty League and sponsors 29 varsity sports teams. While both schools offer state-of-the-art athletic facilities, including fitness centers and playing fields, Tufts' athletic facilities may be slightly more modern.
However, Hamilton has recently invested in upgrading their athletics facilities, including a new turf field and a renovated ice rink. Additionally, Hamilton has a unique partnership with the Utica Comets, a professional ice hockey team, which allows Hamilton's ice hockey team to practice and play games at the Comets' arena. This partnership provides Hamilton's ice hockey players with access to top-notch facilities and resources.
Faculty and Class Sizes: Which School Offers More Individual Attention?
Both Tufts and Hamilton have highly qualified faculty members who are experts in their fields. Tufts boasts a 9:1 student-faculty ratio, meaning that students can expect plenty of individual attention and mentorship. Hamilton's student-faculty ratio is slightly higher at 10:1, but the school prides itself on offering small class sizes and plenty of opportunities for one-on-one interaction with professors.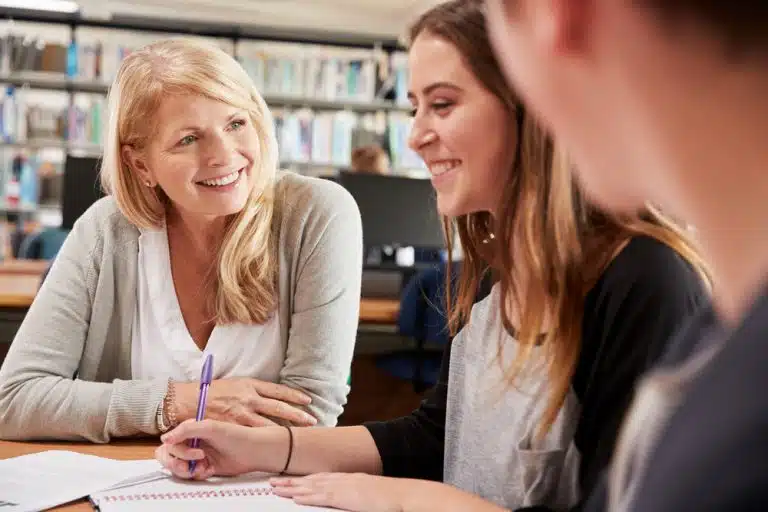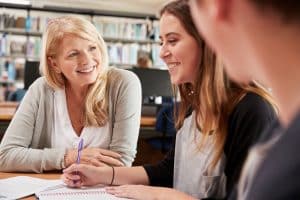 Additionally, Tufts offers a unique program called "First-Year Advising" where each incoming student is assigned a faculty advisor who helps them navigate their first year of college. This personalized attention ensures that students have a smooth transition into college life and are able to make the most of their academic experience.
On the other hand, Hamilton offers a program called "Senior Program" where students work closely with a faculty advisor to complete a year-long research project in their chosen field. This program allows for even more individual attention and mentorship, as students work closely with their advisors to develop their research skills and produce a high-quality project.
Career Services and Job Placement Opportunities: Which School Offers Better Career Support?
Both Tufts and Hamilton offer robust career centers and job placement programs, supporting students as they transition from college to the workforce.
Tufts is known for its strong alumni network, with graduates going on to successful careers in a wide range of industries. Hamilton has a similarly impressive alumni network, with notable graduates including former Secretary of State Hillary Clinton. Both schools offer internships, networking opportunities, and career counseling to help students succeed in their job search post-graduation.
However, there are some differences in the career services offered by these two schools. Tufts has a larger career center with more staff members, allowing for more personalized attention for students. Hamilton, on the other hand, has a unique program called the Career Center Associates, where upperclassmen work as peer advisors to underclassmen, providing mentorship and guidance in their career development.
In addition, Tufts has a strong focus on entrepreneurship and innovation, offering resources such as the Tufts Entrepreneurship Center and the Tufts Innovation Institute. Hamilton, on the other hand, has a strong emphasis on community service and social justice, with opportunities for students to engage in service projects and internships with non-profit organizations.
Alumni Network and Reputation: Which School Has a Better Reputation in the Job Market?
As mentioned above, both Tufts and Hamilton have impressive alumni networks and reputations in the job market. Tufts graduates have gone on to work at top companies such as Goldman Sachs and McKinsey & Company. Hamilton boasts an impressive track record of graduates working in government, including several U.S. Senators and Representatives. Ultimately, the strength of each school's alumni network will depend on your individual career goals and industry.
Another factor to consider when evaluating the strength of a school's alumni network is the level of engagement and support provided by the alumni association. Tufts has a highly active alumni association that offers a range of networking events, career services, and mentorship opportunities. Hamilton's alumni association also provides robust support, including career counseling and job search resources.
It's also worth noting that a school's reputation in the job market can be influenced by factors beyond its alumni network. For example, the quality of the school's academic programs, faculty, and research can all impact how employers perceive graduates. Additionally, the location of the school and its proximity to major job markets can also play a role in job prospects for graduates.
Diversity and Inclusion on Campus: Which School is More Inclusive?
Both Tufts and Hamilton strive to create a diverse and inclusive campus environment, with resources and support systems in place for students from all backgrounds. Tufts offers a number of student organizations and affinity groups, as well as a resource center for first-generation and low-income students. Hamilton has a diversity and inclusion office, as well as several student-driven diversity initiatives. Ultimately, which school is more inclusive will depend on your individual experience and perspective.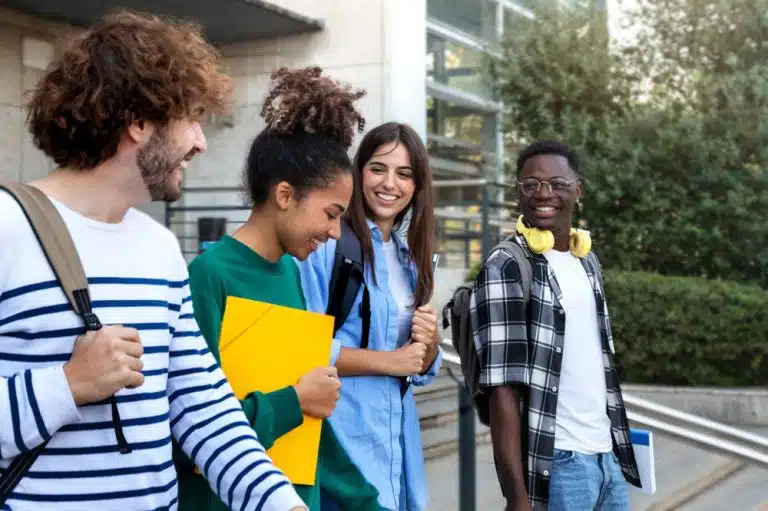 It's important to note that both schools have faced challenges in their efforts toward diversity and inclusion. Tufts has faced criticism for its lack of faculty diversity, with only 20% of its faculty members identifying as people of color. Hamilton has also faced criticism for its handling of incidents of racism on campus, leading to student-led protests and demands for change.
However, both schools have taken steps to address these issues. Tufts has implemented a faculty diversity hiring initiative and has increased funding for diversity and inclusion programs. Hamilton has established a bias incident reporting system and has committed to increasing diversity among its faculty and staff. Both schools continue to work towards creating a more inclusive campus for all students.
Conclusion
Ultimately, choosing between Tufts vs Hamilton College will depend on a variety of factors, from location and campus environment to academics, student life, and more. By considering all of the factors above and doing your research, you'll be able to make an informed decision on which school is the best fit for you and your goals.
Want to learn more about getting into College? You've come to the right place. At AdmissionSight, we have over 10 years of experience guiding students through the competitive admissions process.
AdmissionSight can help you put your best foot forward when applying to college this fall. Contact us today for more information on our services.