UC Irvine vs Case Western: A Side-by-Side Comparison
If you're trying to choose between UC Irvine and Case Western for your college education, it's important to evaluate both schools. In this side-by-side comparison, we'll explore the various factors to consider when choosing between these two universities. By the end of this article, you'll have a better understanding of which school between UC Irvine vs Case Western be the best fit for you.
Location and Campus Features
Location can play a significant role in deciding where to attend college. UC Irvine is located in Irvine, California, while Case Western is located in Cleveland, Ohio. Both cities have their unique features but differ vastly in terms of weather and culture. It's worth considering which environment would be most comfortable for you.
Additionally, the campuses of each university have their distinctive features. UC Irvine features a contemporary and eco-friendly campus, complete with acres of parks, gardens, and bike paths. Case Western, on the other hand, incorporates the charming features of its surrounding community, including historic houses and newer, modern buildings. Both schools are known for their stunning architecture, and if scenic natural landscapes appeal to you, UC Irvine with its views of the Pacific Ocean might be the better choice.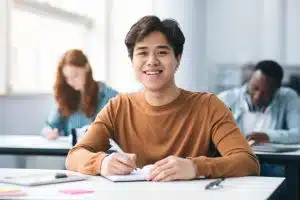 Furthermore, UC Irvine's campus is home to several research centers and institutes, including the renowned Beckman Laser Institute and Medical Clinic. The university also boasts a state-of-the-art medical center, which provides students with opportunities for hands-on learning and research. Case Western, on the other hand, is known for its strong emphasis on engineering and technology, with several research centers dedicated to these fields. The university's partnerships with local businesses and organizations also provide students with unique internship and job opportunities.
UC Irvine vs Case Western: Reputation and Ranking
When it comes to reputation and ranking, both schools have their unique accomplishments. UC Irvine has become well-known for its research excellence and is consistently ranked among the best universities in the world. It's particularly strong in the fields of the arts, humanities, and biological sciences.
Case Western has a solid reputation for its medical and engineering programs, and it's also recognized as one of the country's leading research institutions. The school consistently ranks highly on many national and global college rankings, including U.S. News & World Report.
UC Irvine has also gained recognition for its commitment to sustainability and environmental initiatives. The campus has implemented various programs to reduce its carbon footprint and promote eco-friendly practices. In 2020, UC Irvine was ranked as the #1 greenest university in the United States by the Sierra Club, a prominent environmental organization.
On the other hand, Case Western has a strong focus on entrepreneurship and innovation. The university has established several programs and initiatives to support student startups and encourage innovation in various fields. Case Western's LaunchNet program provides resources and mentorship to students interested in starting their own businesses, while the Sears think[box] innovation center offers a space for students to collaborate and work on projects.
UC Irvine vs Case Western: Academic Programs and Specializations Offered
Both UC Irvine and Case Western provide students with a variety of academic programs, including majors, minors, and graduate-level degrees. UC Irvine offers an extensive range of undergraduate and graduate programs across various schools and departments, including the School of Arts, School of Medicine, School of Law, and School of Education.
Case Western offers comprehensive undergraduate, graduate, and professional programs in the arts, sciences, engineering, and business. Students can choose from over 100 programs of study and can participate in interdisciplinary programs for more specialized degrees.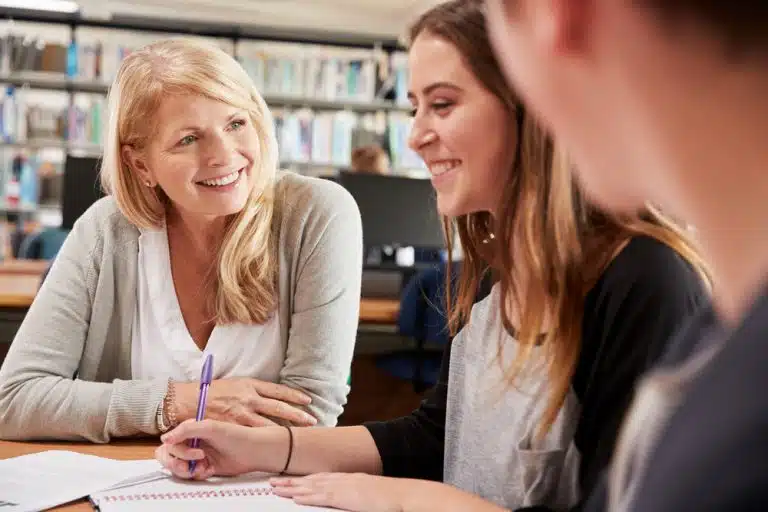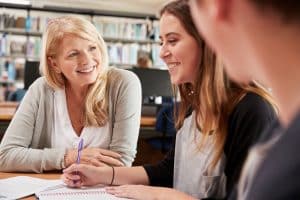 UC Irvine also offers a number of unique programs, such as the Program in Public Health, which prepares students for careers in healthcare policy and management, and the Program in Informatics, which focuses on the intersection of computer science and information technology with other fields such as healthcare, business, and social sciences.
Case Western also offers a number of specialized programs, such as the Biomedical Engineering Program, which is consistently ranked as one of the top programs in the country, and the Weatherhead School of Management, which offers a variety of MBA programs and executive education opportunities for working professionals.
Admissions Requirements and Selectivity
The admissions process for both schools is quite competitive. UC Irvine, for instance, typically receives tens of thousands of applications each year but only accepts around 4,000 – 6,000 students. Case Western is equally competitive, with only around 40% of first-year applicants continuously being admitted.
To get into either school, a strong academic record is a must, with high grades, test scores, and recommendations. Both schools also look for well-rounded students with extracurricular activities and work experience.
Additionally, UC Irvine places a strong emphasis on community service and leadership experience. They look for applicants who have made a positive impact in their communities and have taken on leadership roles in their extracurricular activities. Case Western, on the other hand, values research experience and encourages students to participate in research projects with faculty members.
It is important to note that both schools also consider factors beyond academics and extracurriculars. They take into account an applicant's personal statement, essays, and interviews to get a better understanding of who they are as a person and how they would fit into the school's community. Therefore, it is crucial for applicants to showcase their unique qualities and personality in their application materials.
UC Irvine vs Case Western: Student Life and Extracurricular Activities
UC Irvine and Case Western both provide students with plenty of opportunities for extracurricular activities. UC Irvine is home to over 600 organizations, clubs, and sports teams, including Greek life, intramural sports, and cultural organizations. Students can choose from a wide variety of activities in areas such as leadership development, politics, health, and wellness, and more.
Case Western also offers numerous organizations and clubs ranging from student government and service organizations to cultural and recreational groups. The school provides plenty of opportunities for involvement and encourages students to lead their lives beyond their academics.
Additionally, both UC Irvine and Case Western offer various resources and programs to support students' personal and professional growth. UC Irvine has a Career Center that provides career counseling, job and internship listings, and workshops on resume building and interviewing skills. Case Western has a Center for Civic Engagement and Learning that offers community service opportunities, leadership development programs, and social justice initiatives. These resources and programs help students develop skills and experiences that complement their academic studies and prepare them for their future careers.
Diversity and Inclusivity
Both UC Irvine and Case Western strive to promote diversity and inclusivity on their campuses. UC Irvine has a diverse student body, with over 50% of students coming from underrepresented backgrounds. The school offers students a broad array of resources and programs centered around diversity and inclusion, including a center for Black cultures, a center for women, and the cross-cultural center.
Case Western has a diverse student body and faculty, with approximately 29% of its students identifying as an ethnic minority. The university provides an array of resources and programs to support its students, including student organizations that promote diversity and inclusion.
Additionally, both universities have implemented policies and initiatives to ensure that their campuses are inclusive and welcoming to all students, regardless of their background. UC Irvine has a comprehensive diversity plan that outlines specific goals and strategies for promoting diversity and inclusion, while Case Western has established a task force on diversity, equity, and inclusion to address issues related to diversity and inclusivity on campus. Both universities also offer training and education programs for faculty and staff to help them better understand and support diverse student populations.
UC Irvine vs Case Western: Faculty Qualifications and Research Opportunities
Both UC Irvine and Case Western are home to accomplished faculty members and researchers in their academic fields. UC Irvine boasts over 1,100 tenured and tenure-track faculty members and over 3,400 graduate students. Case Western employs around 3,000 faculty members and 5,000 staff members.
Research opportunities are also abundant at both institutions. UC Irvine provides students with research positions as early as their freshman year. Case Western students can also participate in various research projects across various academic fields, including physical and social sciences, engineering, and more.
Additionally, UC Irvine and Case Western both have state-of-the-art research facilities and equipment, allowing students to conduct cutting-edge research in their respective fields. UC Irvine's research centers include the Institute for Memory Impairments and Neurological Disorders, the Center for Complex Biological Systems, and the Center for the Study of Democracy. Case Western's research centers include the Great Lakes Energy Institute, the Center for Proteomics and Bioinformatics, and the Institute for Computational Biology.
Career Services and Job Placement Rates
Both UC Irvine and Case Western offer comprehensive career services, including resume building support, internship programs, job fairs, and more. Career Services are a priority for both institutions to ensure that their students are adequately equipped for successful careers post-graduation.
The success rate of their alumnus also speaks to the effectiveness of UC Irvine and Case Western in preparing informed students. UC Irvine's graduates tend to do well in the job market, with a high percentage securing jobs in the sciences and the legal or therapeutic fields. The median income for UC Irvine graduates is around $51,000 per year. Case Western graduates also fare well in the job market, with 90% securing positions within a year of graduation.
UC Irvine's Career Services also offers a variety of workshops and events to help students develop their professional skills. These include networking events, mock interviews, and career exploration sessions. Additionally, UC Irvine has a strong alumni network that provides mentorship and job opportunities to current students.
Case Western's Career Services offers personalized career counseling to help students identify their strengths and interests, and develop a career plan. They also have a robust online job board where students can search for job and internship opportunities. Case Western's alumni network is also active, with many graduates returning to campus to speak with current students about their career paths.
UC Irvine vs Case Western: Tuition Fees, Financial Aid, and Scholarships
Tuition fees for both institutions can be quite expensive, with costs upwards of tens of thousands of dollars per academic year. However, both schools offer financial aid packages and scholarship opportunities to help alleviate these costs and allow greater accessibility and equity.
At UC Irvine, around 62% of undergraduates receive financial aid, with the university providing scholarships, grants, work-study programs, and student loans as forms of aid. Case Western also offers various tuition assistance programs; approximately 90% of students receive financial aid in some form or the other.
It is important to note that financial aid and scholarships are not just limited to academic merit or financial need. Both UC Irvine and Case Western offer a range of scholarships and grants based on factors such as community service, leadership, and extracurricular activities. These opportunities not only provide financial support but also recognize and reward students for their achievements and contributions outside of the classroom.
Alumni Network and Success Stories
The alumni network of both UC Irvine and Case Western is vast, with accomplished graduates making their mark globally in various careers fields. UC Irvine alumni include esteemed researchers, as well as business leaders such as the co-founder of Yahoo, Jerry Yang.
Case Western alumni include Nobel Laureates, successful entrepreneurs, as well as artists such as Wes Craven, the film director and producer. The success of past–graduates stands as a testament to both institutions' ability to impart lasting knowledge and skills that prepare the students for their post-college lives.
UC Irvine's alumni network has been instrumental in providing mentorship and career guidance to current students. The university hosts regular networking events where students can connect with alumni and learn about their career paths. Additionally, the alumni association offers various resources, such as job boards and career counseling services, to help students navigate the job market.
Case Western's alumni have also been actively involved in giving back to the university. Many successful graduates have made generous donations to the university, which have been used to fund scholarships, research initiatives, and infrastructure development. The university has also established an alumni volunteer program, where graduates can give back by mentoring current students, serving on advisory boards, and participating in fundraising campaigns.
UC Irvine vs Case Western: Facilities and Infrastructure for Research
Both UC Irvine and Case Western provide exceptional facilities and infrastructure for research, including modern laboratories and state-of-the-art equipment. UC Irvine's research facilities include the Beckman Laser Institute and the Cancer Research Institute, among others; these world-class facilities enable students and faculty to conduct cutting-edge research in various fields.
Case Western is well-known for its Case Comprehensive Cancer Center, Mental Health Center, and Cardiovascular Center, among others. The university provides extensive research resources and support in areas ranging from medicine, engineering, natural sciences, and more.
In addition to the aforementioned research facilities, both UC Irvine and Case Western offer numerous opportunities for interdisciplinary research. Collaborative research projects between different departments and schools are encouraged, allowing for a more comprehensive approach to solving complex problems. Furthermore, both universities have established partnerships with industry leaders, providing students and faculty with access to real-world applications of their research. These partnerships also offer opportunities for internships and job placements after graduation.
Class Size, Student-to-Faculty Ratio, and Teaching Styles
Class sizes at UC Irvine tend to be more significant than at Case Western; this may either be a good or lousy thing, depending on how you learn best. On the one hand, larger class sizes can be overwhelming, making it challenging to build relationships with professors. However, they also provide more opportunities for students to learn from and collaborate with their peers. Class sizes range from 25-600+ students.
Case Western class sizes range between 10-100 students, depending on the departments. Smaller class sizes might mean more personalized instruction, more opportunities to get to know your peers and closer relationships with your professors.
Another factor to consider when choosing between UC Irvine and Case Western is the student-to-faculty ratio. At UC Irvine, the student-to-faculty ratio is 18:1, which means that there are more students per faculty member. This can make it more challenging to get one-on-one time with professors, but it also means that there are more diverse perspectives in the classroom. At Case Western, the student-to-faculty ratio is 11:1, which means that there are fewer students per faculty member. This can lead to more personalized attention from professors, but it may also mean that there are fewer perspectives represented in the classroom.
Teaching styles also differ between UC Irvine and Case Western. At UC Irvine, professors tend to use a more hands-off approach, allowing students to take more responsibility for their learning. This can be beneficial for students who are self-motivated and independent learners. At Case Western, professors tend to use a more hands-on approach, providing more guidance and structure to their students. This can be beneficial for students who prefer a more structured learning environment and who thrive with more guidance from their professors.
International Student Support Services
Both UC Irvine and Case Western provide support services and resources for international students, including academic support, visa assistance, dedicated housing options, and more. These institutions prioritize international students' success as they offer English language institutes to help non-native speakers learn the language, as well as additional cultural enrichment programs.
UC Irvine vs Case Western: Sports Teams and Athletic Programs at the Schools
If you're a sports and athletic fan, you'll find plenty of options at both UC Irvine and Case Western. UC Irvine boasts a comprehensive athletic program with 18 Divisions 1 teams, including basketball, soccer, and water polo. The Anteaters are part of the Big West Conference, and their sports teams frequently rank among the nation's top.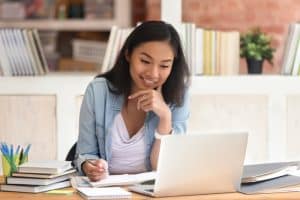 Case Western offers 19 varsity sports teams and is widely considered a powerhouse in Athenian sports. The university's program has had several successes over the years, including winning multiple conference championships. Case Western's athletic teams have achieved numerous accolades and continue to excel on the national stage.
Accommodation Options for Students
Both UC Irvine and Case Western provide on-campus and off-campus accommodation options, varying between dormitories, apartments, and other housing options. Both schools prioritize student comfort as well as safety, and more information about their housing policies can be found on their respective websites.
Study Abroad Programs Offered by the Universities
Both UC Irvine and Case Western offer study abroad programs in various locations around the world. These programs provide students with opportunities to immerse themselves in different cultures, learn new languages, and experience new ways of life.
UC Irvine provides its students with over 500 different study abroad programs in over 40 countries. Students can study abroad for a semester, an academic year, or shorter-term interdisciplinary and experiential programs. Case Western provides its students with a variety of international programs, including exchange programs, short-term courses during the summer, and other immersion programs.
Community Engagement Programs at Both Universities
UC Irvine and Case Western have established community engagement programs with the aim of supporting local communities and promoting public service. UC Irvine's efforts include the Community Outreach Partnership Center, which partners with local organizations to address social issues affecting residents of Orange County. Case Western offers a number of centers and programs focused on community engagement, including the Office of Civic Engagement & Learning, which helps students engage with local non-profit organizations and other groups.
UC Irvine vs Case Western: Extracurricular Activities Available
Finally, both UC Irvine and Case Western provide students with a range of extracurricular activities beyond sports, academics, or service. UC Irvine students have multiple recreational activities to choose from, including surfing, kayaking, and hiking trails at nearby parks. Case Western students have options ranging from performance arts, community volunteer programs, and a student-run film society, ensuring that they lead holistic, well-rounded student life experiences.
Conclusion
Choosing between UC Irvine and Case Western may be challenging, given their academic distinction and well-rounded student life experiences. As noted, both schools have unique features and strong academic programs. Your personal academic goals, priorities, and preferences are essential factors to consider in making a final decision.
Hopefully, this article has provided you with the essential information you need to make an informed decision. Do your due diligence, compare and contrast the programs, research both schools, and consult with your academic counselors. It will help in your decision-making process so you can confidently embark on an excellent college experience that meets your needs and goals.
If you're set on getting into a world-class college but aren't sure how to make it happen, we can help! AdmissionSight is a leading college entrance expert with over a decade of experience helping students just like you get into the schools of their dreams.
At AdmissionSight, we focus on offering a wide range of services, all aimed at helping students perfect their applications to catch the attention of admissions officers. Contact us today to schedule a free consultation and learn more about what we offer.