UC Irvine and Yale: A Comprehensive Analysis
If you're considering higher education and have been exploring options for top-tier universities, you've likely considered both UC Irvine vs Yale. These two institutions have some significant similarities, but they also have their differences.
Introduction: Why UC Irvine and Yale are worth comparing
When it comes to top universities around the world, Yale University and University of California, Irvine are both highly recognized institutions. However, beyond these brands, the two universities couldn't be more different. With their unique histories, admissions processes, academic programs, and campus cultures, choosing between the two can be overwhelming. That is why this comprehensive analysis will give you a detailed and unbiased overview of both universities to help you make an informed decision.
One of the major differences between UC Irvine and Yale is their location. UC Irvine is located in Southern California, in the city of Irvine, which is known for its sunny weather and proximity to the beach. On the other hand, Yale is located in New Haven, Connecticut, which experiences cold winters and is located further inland. This difference in location can greatly impact the overall college experience, from the types of activities available to the weather students will experience.
History and Reputation of UC Irvine and Yale
Founded in 1701, Yale University is one of the oldest universities in the United States. It's located in New Haven, Connecticut, and is a member of the Ivy League of universities. It's known for its prestige, rigor, and academic excellence, and has produced many renowned scholars and leaders over the years.UC Irvine, on the other hand, was founded in 1965 in Irvine, California. It's a younger institution in comparison to Yale, but it's still highly respected and has gained a reputation for strong academics, particularly in science and engineering. It's also known for being a more socially diverse institution.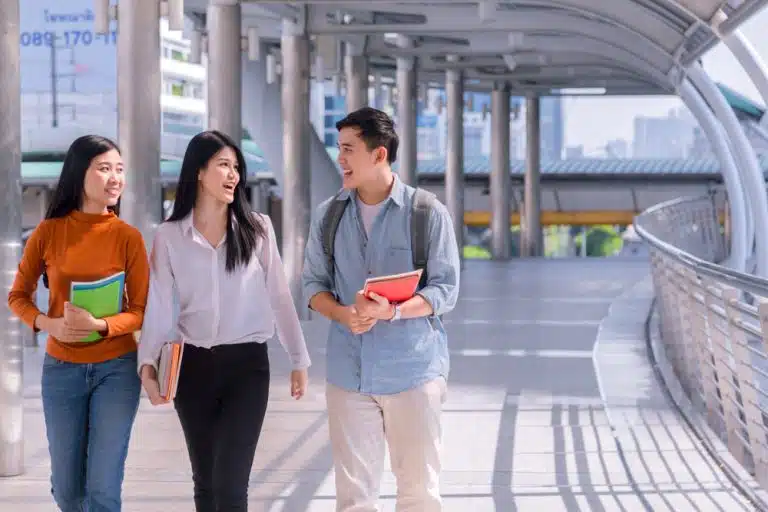 Despite being a younger institution, UC Irvine has made significant strides in research and innovation. In recent years, it has been ranked as one of the top public universities in the United States for research and development expenditures. The university has also been recognized for its commitment to sustainability, with a number of initiatives aimed at reducing its carbon footprint and promoting environmental stewardship.
Yale, on the other hand, has a long history of producing leaders in various fields, including politics, business, and the arts. Many of its alumni have gone on to become presidents, CEOs, and Nobel laureates. The university is also known for its strong liberal arts program, which emphasizes critical thinking, creativity, and intellectual curiosity. Yale's campus is home to numerous museums, galleries, and cultural institutions, making it a hub for the arts and humanities.
Admission Process: How to get into UC Irvine vs Yale
The admission process for both universities is competitive and selective. At Yale, the acceptance rate is around 6%, and students are expected to have a high GPA, top-tier test scores, and impressive extracurricular activities. For UC Irvine, prospective students also face intense competition, and the acceptance rate is around 26%. The admissions process for UC Irvine and Yale may be similar in terms of their selectivity, but there are some differences in the application requirements. Yale requires the Common Application and the Yale-specific essay, while UC Irvine requires the UC application and an additional essay. Both schools require letters of recommendation and transcripts.
One major difference between the admission processes at UC Irvine and Yale is the emphasis on standardized test scores. While Yale places a significant emphasis on SAT or ACT scores, UC Irvine has adopted a test-optional policy, meaning that students are not required to submit SAT or ACT scores. This policy was implemented to increase access and equity for students who may not have had the opportunity to take these tests or perform well on them.
Another factor that may impact the admission process at both universities is the availability of financial aid. While both schools offer financial aid to eligible students, the amount and type of aid may vary. Yale has a need-blind admission policy, meaning that a student's financial need is not taken into consideration during the admission process. UC Irvine also offers need-based aid, but may also offer merit-based scholarships to high-achieving students.
UC Irvine vs Yale: Academic Programs
Yale offers a wide range of both undergraduate and graduate programs across several fields of study, including arts, humanities, social sciences, natural sciences and engineering. UC Irvine, also offers a great deal of undergraduate and graduate programs across many fields, with strengths in engineering, computer science, biology, and public health. While the two universities offer different programs, there are some similarities. Both institutions provide students with ample opportunities for interdisciplinary studies, research and internships. It's worth noting that UC Irvine has a more open curriculum than Yale, meaning that students have more flexibility in choosing their courses. Yale, on the other hand, is more structured, with specific requirements that students must meet to earn their degree.
Additionally, Yale has a strong focus on the liberal arts, with a core curriculum that includes courses in literature, philosophy, and history. This provides students with a well-rounded education and helps them develop critical thinking and analytical skills. UC Irvine, on the other hand, has a greater emphasis on STEM fields, with cutting-edge research facilities and programs in engineering, computer science, and the natural sciences. This allows students to gain hands-on experience and contribute to groundbreaking research in their field of study.
Faculty and Student Ratio: Which institution offers a better student-to-faculty ratio?
UC Irvine boasts an impressive student-to-faculty ratio of 18:1, while Yale has a ratio of 6:1. This means that Yale students have access to more personalized attention from their professors. However, UC Irvine has a larger total student body, which provides more opportunities to have a diverse set of classmates and build personal connections.
It is important to note that a lower student-to-faculty ratio does not always guarantee a better education. While Yale may have a smaller ratio, UC Irvine still offers a high-quality education with dedicated professors who are committed to their students' success. Additionally, UC Irvine's larger student body allows for a wider range of extracurricular activities and resources, such as research opportunities and internships, that can enhance a student's overall college experience.
UC Irvine vs Yale: Campus Life Comparison
Campus life on both UC Irvine and Yale campus is diverse and vibrant. Both universities have a range of facilities including libraries, fitness centers, dining halls, laboratories, and recreational spaces. In terms of housing, both universities offer a variety of housing options ranging from dorms to apartments, and off-campus partnerships. There are also various extracurricular activities to engage in on both campuses, including club sports, cultural and political organizations, and volunteer groups. While the choice of activities and facilities are plentiful, campuses have different vibes. Yale has more of a traditional college campus feel, while UC Irvine has a modern tech-savvy feel to it.
One of the unique features of UC Irvine's campus is its commitment to sustainability. The campus has implemented various eco-friendly initiatives such as solar panels, electric vehicle charging stations, and a bike-sharing program. Additionally, the dining halls offer locally sourced and organic food options, reducing the carbon footprint of the university.
On the other hand, Yale's campus boasts a rich history and architecture. The campus is home to several historic buildings, including the iconic Sterling Memorial Library and the Beinecke Rare Book and Manuscript Library. The university also has a strong emphasis on the arts, with several museums and galleries on campus, showcasing a diverse range of art and artifacts.
Cost Comparison: Tuition fees, financial aid options, scholarships, and other expenses at UC Irvine vs Yale
Yale has a higher annual cost of attendance than UC Irvine, with tuition and fees totaling over $55,000 per year, compared to UC Irvine's $14,000 per year for in-state students and $43,000 for out-of-state students. However, Yale has a comprehensive financial aid program that claims to meet 100% of demonstrated need, making it affordable for students who qualify. On the other hand, UC Irvine has a variety of scholarships and grants for students, and offers in-state tuition fees for California residents. There are some private loans available, but most students at UC Irvine will need to rely on public loans.When it comes to the cost comparison between Yale and UC Irvine it's important to consider that the earning-power of Yale graduates may be higher than UC Irvine graduates in the long-run.
Another factor to consider when comparing the cost of attending UC Irvine versus Yale is the cost of living. New Haven, Connecticut, where Yale is located, has a higher cost of living than Irvine, California. This means that students attending Yale may need to budget more for housing, food, and other expenses than students attending UC Irvine.
It's also important to note that both UC Irvine and Yale offer opportunities for students to work on campus and earn money to help cover their expenses. However, the availability of these jobs may vary depending on the school and the student's qualifications. Students should research the job opportunities available at each school and consider how much they may be able to earn to help offset their costs.
Graduate Outcomes: Employment opportunities, salary prospects, and alumni network at UC Irvine vs Yale
UCI offers a strong career center, with more than 70% of graduates receiving job offers within six months of graduation. Yale also offers extensive resources and has a strong alumni network, with graduates often holding top positions in their fields. Graduates from both universities have high earning potential, with median salaries ranging between $70k and $85k per year for undergraduates. Yale graduates tend to earn a higher median salary. However, when it comes to the long-term outcomes, Yale is renowned for its elite alumni network and overall reputation.
It is important to note that while Yale may have a stronger alumni network, UC Irvine has a more diverse student body, with a higher percentage of first-generation college students and students from underrepresented communities. This diversity can lead to unique perspectives and experiences that can be valuable in the workforce. Additionally, UCI has a strong focus on community engagement and service, which can provide graduates with opportunities to make a positive impact in their local communities.
Research Opportunities: Research funding and facilities available at UC Irvine vs Yale
Both UC Irvine and Yale are research-intensive institutions with funding budgets for research in many fields. Both universities have research centers for leading sciences in their respective fields. However, Yale is known specifically for their varied and diverse range of research areas. UC Irvine has had breakthroughs in cancer research and neuroscience, for example, but Yale has significant centers of excellence in many research areas such as law, Business, medicine, and more.
Additionally, UC Irvine has a strong focus on sustainability research, with the campus being a leader in sustainable practices and initiatives. The university has established research centers and programs dedicated to studying and finding solutions for environmental issues, such as climate change and renewable energy.
On the other hand, Yale has a long history of research excellence in the humanities and social sciences. The university has renowned research centers and institutes dedicated to fields such as history, political science, and philosophy. Yale also has a strong focus on interdisciplinary research, with many centers and programs bringing together scholars from different fields to collaborate on research projects.
Athletics Programs: A comparison of sports teams, facilities, and athletic scholarships at UC Irvine vs Yale
Yale University is a member of the Ivy League and has a history of strong teams, exceptional athletic facilities, and athletic scholarships for high-performing student-athletes. UC Irvine is also known for its sports program, with teams that excel in baseball and basketball. However, UC Irvine does not offer any athletic scholarships. While the two universities have different approaches to athletics, both offer ample opportunities for students to participate in sports and physical activity in both competitive and non-competitive settings.
It is worth noting that both UC Irvine and Yale prioritize the academic success of their student-athletes. Both universities have academic support programs in place to ensure that student-athletes are able to balance their athletic commitments with their academic responsibilities. Additionally, both universities have a strong commitment to promoting diversity and inclusion within their athletics programs, with a focus on creating a welcoming and supportive environment for all students.
Diversity and Inclusion Comparison: How diverse is each institution? What initiatives do they have in place to promote inclusivity?
UC Irvine is known for being a diverse institution, with a student body that is around 36% Asian American and over 25% Hispanic/Latino. Yale is less diverse, with only 15% of the student body being non-white. However, Yale has introduced a range of initiatives to promote diversity and inclusivity, including programs focused on recruiting and retaining a diverse student body.UC Irvine has also made progress in this area, with programs focused on community outreach and inclusive policy making. Both institutions acknowledge the need for continued efforts aimed at creating inclusive environments.
One of the initiatives that Yale has implemented is the Cultural Connections program, which provides a space for students from underrepresented backgrounds to connect with each other and build a sense of community. Additionally, Yale has established a Diversity, Equity, and Inclusion Task Force, which is responsible for developing and implementing strategies to promote diversity and inclusivity across the institution. UC Irvine has also implemented similar programs, such as the Cross-Cultural Center, which provides resources and support for students from diverse backgrounds. Both institutions recognize that promoting diversity and inclusivity is an ongoing process, and they are committed to continuing to improve in this area.
Conclusion: Final thoughts on which institution is best for you
Making a decision about where to attend university is a significant and personal choice, and there's no right answer that applies to everyone. However, by considering the factors outlined in this comprehensive comparison, you'll have a better idea of which university is more suited to your needs.If you're looking for more diversity, a modern tech-oriented campus and greater course selection/ flexibility, UC Irvine could be a great choice. On the other hand, if you are looking for a more traditional collegiate experience, an unparalleled alumni network and a larger range of research and scholarship opportunities, Yale could be the right fit for you.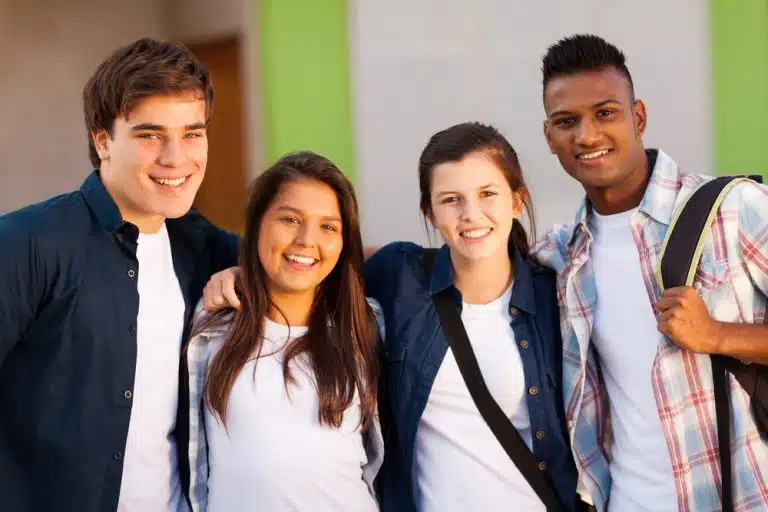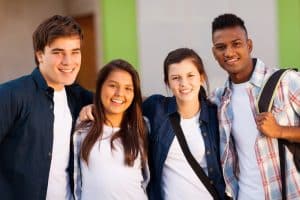 It's important to remember that while these factors are important, they are not the only ones to consider. It's also crucial to think about the location of the university, the cost of attendance, and the overall culture and atmosphere of the campus. Additionally, it's a good idea to visit the campuses and talk to current students and faculty members to get a better sense of what each institution has to offer. By doing your research and carefully considering all of your options, you can make an informed decision about which university is the best fit for you and your future goals.
If you're set on getting into a world-class college but aren't sure how to make it happen, we can help! AdmissionSight is a leading college entrance expert with over a decade of experience helping students just like you get into the schools of their dreams.
At AdmissionSight, we focus on offering a wide range of services, all aimed at helping students perfect their applications to catch the attention of admissions officers. Contact us today to schedule a free consultation and learn more about what we offer.