UC San Diego and Wellesley: Which College is Right for You?
If you're a high school student currently exploring college options, you may have already heard of UC San Diego vs Wellesley College. Both colleges are well-regarded institutions that offer top-notch academic programs, vibrant student communities, and rich campus life. But how do you decide which one is right for you?
Location and Campus Overview
Let's start with the basics. UC San Diego is located in La Jolla, California, which is a coastal community just north of San Diego. The campus spans over 1200 acres and includes several different colleges and schools. On the other hand, Wellesley College is located just outside Boston, Massachusetts, in a suburban town called Wellesley. The campus is much smaller, spanning around 500 acres, and designed around the idea of a "campus in a park."
UC San Diego's location in La Jolla provides students with easy access to the beach and a variety of outdoor activities. The campus is also located near several research institutions, including the Scripps Institution of Oceanography and the Salk Institute for Biological Studies. In addition, UC San Diego is part of the University of California system, which includes several other campuses throughout the state.
Wellesley College, on the other hand, is known for its beautiful campus and historic architecture. The campus features several buildings designed by renowned architects, including H.H. Richardson and Paul Rudolph. In addition, the college is located near several other prestigious institutions, including Harvard University and the Massachusetts Institute of Technology.
Admissions and Acceptance Rates: UC San Diego vs Wellesley
Both UC San Diego and Wellesley are selective colleges with low acceptance rates. For the fall of 2021, UC San Diego had an acceptance rate of around 34%, while Wellesley's was around 16%. However, it's important to note that these rates can vary depending on the applicant pool and other factors.
It's worth noting that both UC San Diego and Wellesley have holistic admissions processes, meaning that they consider a variety of factors beyond just test scores and grades. This includes extracurricular activities, essays, letters of recommendation, and more. As a result, even if an applicant's test scores and grades are strong, they may not necessarily be accepted if they don't demonstrate a well-rounded profile.
Additionally, both UC San Diego and Wellesley offer resources and support for students throughout the admissions process. This includes information sessions, campus tours, and guidance from admissions counselors. Prospective students are encouraged to take advantage of these resources to learn more about the schools and to increase their chances of being accepted.
Student Body Diversity and Demographics: UC San Diego vs Wellesley
When it comes to student diversity, both colleges are committed to fostering a campus community that is inclusive and diverse. UC San Diego has a large international student population and is known for its commitment to interdisciplinary studies. Wellesley, on the other hand, is a women's college that emphasizes the importance of women's leadership and empowerment.
Additionally, both colleges have made efforts to increase diversity among their student populations. UC San Diego has implemented programs to recruit and support underrepresented minority students, while Wellesley has expanded its admissions policies to include transgender and non-binary students. Both colleges recognize the importance of creating a welcoming and inclusive environment for all students, regardless of their background or identity.
Academic Programs and Majors: UC San Diego vs Wellesley
UC San Diego is known for its strong science and engineering programs but also offers a wide range of majors in the humanities and social sciences. At Wellesley, students can choose from over 50 majors and minors in fields ranging from biology to music.
In addition to the majors and minors offered, both UC San Diego and Wellesley provide students with a variety of academic programs to enhance their education. UC San Diego offers a unique program called the "Sixth College," which focuses on interdisciplinary studies and encourages students to explore different fields of study. Wellesley offers a "Cross-Registration Program" with neighboring colleges, allowing students to take courses at other institutions and broaden their academic experience.
Faculty and Teaching Quality: UC San Diego vs Wellesley
UC San Diego and Wellesley both have highly-qualified and experienced faculty members who are committed to providing their students with an excellent education. Professors at UC San Diego are known for their research and teaching abilities, while Wellesley professors are noted for their mentoring and advising skills.
Additionally, both universities have a strong emphasis on undergraduate education, with small class sizes and opportunities for students to work closely with faculty members on research projects. UC San Diego offers a variety of interdisciplinary programs, allowing students to explore multiple fields of study, while Wellesley has a unique focus on women's education and leadership development.
Overall, students at both universities can expect to receive a high-quality education from dedicated and knowledgeable faculty members.
Campus Life and Extracurricular Activities: UC San Diego vs Wellesley
UC San Diego has a vibrant campus life with over 600 student organizations, including clubs dedicated to community service, performing arts, and athletics. At Wellesley, students can get involved in activities such as acappella groups, sports teams, and political organizations.
Additionally, UC San Diego offers a variety of recreational activities, including surfing, hiking, and rock climbing. The campus also has a state-of-the-art gym facility, which includes a rock climbing wall, basketball courts, and a swimming pool.
At Wellesley, students can also participate in study abroad programs, which offer opportunities to explore different cultures and gain international experience. The college has partnerships with universities around the world, including in Europe, Asia, and South America.
Housing Options and Amenities: UC San Diego vs Wellesley
Both UC San Diego and Wellesley offer a variety of on-campus housing options, including dormitories, apartments, and suites. UC San Diego also has a number of dining halls and cafes, as well as recreational facilities such as a gym and pool. At Wellesley, students can enjoy amenities such as a campus center, coffee shops, and a wellness center.
Additionally, UC San Diego offers a unique housing option called "The Village," which is a community of apartments and townhouses specifically designed for transfer students and upperclassmen. The Village includes its own dining hall, study spaces, and recreational facilities, creating a close-knit community within the larger campus.
Wellesley also has a variety of themed housing options, such as language houses and sustainability-focused housing, allowing students to live with others who share similar interests and passions.
Career Services and Alumni Network: UC San Diego vs Wellesley
UC San Diego and Wellesley both have robust career service departments that are designed to help students explore different career options and prepare for the job market. Additionally, alumni from both colleges are actively involved in their respective schools and often serve as valuable resources for current students.
At UC San Diego, the Career Center offers a wide range of services, including career counseling, resume and cover letter reviews, and job and internship search assistance. They also host career fairs and networking events throughout the year, connecting students with potential employers and alumni in their fields of interest.
Similarly, Wellesley's Career Education department provides students with individualized career coaching, workshops on job search strategies, and access to job and internship databases. They also offer funding for students pursuing unpaid internships and fellowships, allowing them to gain valuable experience in their desired fields.
Cost of Attendance and Financial Aid Opportunities: UC San Diego vs Wellesley
Attending either UC San Diego or Wellesley can be expensive, but both colleges offer a variety of financial aid options, including need-based scholarships, grants, and loans. It's worth noting that tuition and fees for both colleges can vary depending on factors such as residency, major, and individual circumstances.
UC San Diego offers a program called the Blue and Gold Opportunity Plan, which covers tuition and fees for California residents whose families earn less than $80,000 per year. Additionally, the university has a robust work-study program that allows students to earn money while gaining valuable work experience.
Wellesley College offers a similar program called the Wellesley Scholarship, which provides need-based aid to students from all backgrounds. The college also has a commitment to meeting 100% of demonstrated need for all admitted students, meaning that they will work with families to ensure that the cost of attendance is manageable.
Student Happiness and Satisfaction Ratings
According to recent surveys, both UC San Diego and Wellesley students report high levels of satisfaction with their college experience. Students at UC San Diego appreciate the interdisciplinary nature of the programs, while students at Wellesley value the academic rigor and supportive community.
Additionally, the surveys found that students at both universities also highly rated the availability and accessibility of resources such as academic advising, career services, and mental health support. UC San Diego students praised the campus's diverse student body and opportunities for research, while Wellesley students highlighted the small class sizes and close relationships with professors as key factors in their satisfaction.
Campus Safety and Security Measures
Both UC San Diego and Wellesley have comprehensive safety and security measures in place, including campus police departments, emergency alert systems, and counseling services. Campus safety is a top priority for both colleges and all members of the community.
At UC San Diego, the campus police department offers a variety of services to ensure the safety of students, faculty, and staff. These services include a campus escort program, crime prevention education, and a community-oriented policing program. Additionally, the university has implemented a comprehensive emergency management plan that includes regular drills and exercises to prepare for potential emergencies.
Similarly, Wellesley College has a strong commitment to campus safety and security. The college has a 24/7 campus police department, a comprehensive emergency notification system, and a team of trained professionals who provide counseling and support services to students. In addition, the college has implemented a bystander intervention program to empower students to prevent and respond to incidents of sexual assault and harassment.
Job Prospects After Graduation: UC San Diego vs Wellesley
Graduates from UC San Diego and Wellesley have gone on to successful careers in a variety of fields, including science, business, law, and the arts. Both colleges have strong relationships with employers and prepare their graduates to be competitive and successful in the job market.
UC San Diego offers a variety of resources to help students prepare for their future careers. The Career Center provides students with access to job and internship listings, career counseling, and networking events. Additionally, many UC San Diego professors have connections in their respective industries and are able to provide valuable insights and advice to students.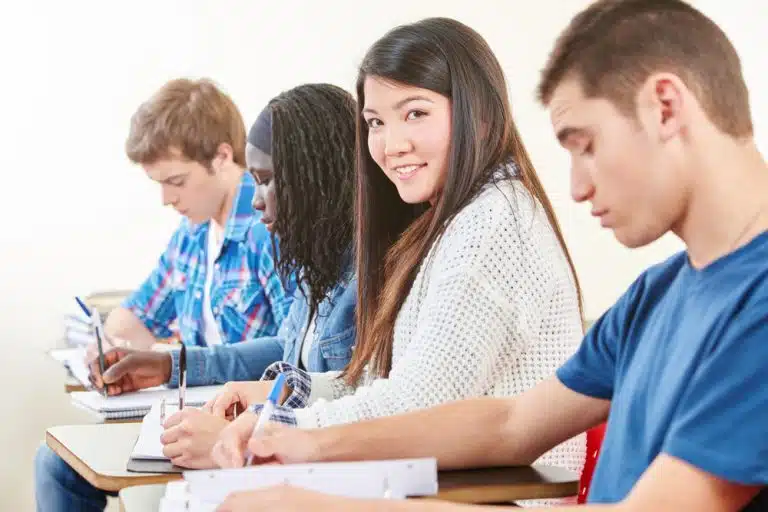 Wellesley College also has a strong focus on career preparation. The college offers a variety of career development programs, including internships, job shadowing, and career workshops. Wellesley also has a large alumni network, which provides students with valuable networking opportunities and connections in a variety of industries.
Academic Reputation in the Industry
UC San Diego and Wellesley are both highly-regarded institutions with strong academic reputations. UC San Diego is known for its contributions to scientific research and innovation, while Wellesley is renowned for its highly-selective and rigorous academic programs.
Additionally, both universities have a strong reputation within their respective industries. UC San Diego has partnerships with major tech companies such as Qualcomm and Intel, providing students with opportunities for internships and job placements. Wellesley has a strong network of alumnae who have gone on to successful careers in fields such as finance, law, and politics, providing current students with valuable connections and mentorship opportunities.
Campus Tour Tips for Prospective Students
If you're still undecided about which college to attend, we recommend visiting both campuses and taking a campus tour. This can give you a firsthand look at what each college has to offer and help you make an informed decision. Be sure to ask questions, talk to current students, and take note of any unique features or facilities that stand out to you.
Overall, both UC San Diego and Wellesley College offer unique and valuable college experiences. Ultimately, the choice between the two depends on your individual goals, interests, and needs. Consider what matters most to you in a college, and don't be afraid to reach out to current students or alumni for their perspectives. With careful consideration, you can make the best choice for your future.
During your campus tour, it's important to pay attention to the campus culture and community. Take note of the student body and the types of activities and events that are offered. This can give you a sense of whether or not you'll feel at home on campus and if the college offers opportunities that align with your interests.
Additionally, don't forget to explore the surrounding area. Consider the location of the college and whether or not it's in a city or rural area. This can impact your overall college experience and the types of opportunities available to you outside of campus.
If you're set on getting into a world-class college but aren't sure how to make it happen, we can help! AdmissionSight is a leading college entrance expert with over a decade of experience helping students just like you get into the schools of their dreams.
At AdmissionSight, we focus on offering a wide range of services, all aimed at helping students perfect their applications to catch the attention of admissions officers. Contact us today to schedule a free consultation to learn more about what we offer.