UC San Diego vs Yale: A Comprehensive Look at Two Top Universities
Deciding on which college to attend can be a daunting task, especially when choosing between two of the most prestigious universities in the United States: UC San Diego and Yale. While both schools offer exceptional academic opportunities and boast impressive campuses, there are several factors that set UC San Diego vs Yale apart from each other, and this article will comprehensively delve into them.
Academic Programs: Which University Offers More Variety?
With over 100 academic departments, UC San Diego offers a wide range of programs for students to choose from. From engineering to music to political science, UC San Diego has something for everyone. Yale, on the other hand, offers around 80 undergraduate majors, but is known for its strength in humanities and social sciences. Yale's Department of Classics, for example, is one of the best in the world, while UC San Diego boasts some of the most prestigious science and engineering programs.
UC San Diego's Jacobs School of Engineering is ranked among the top engineering schools in the country, with programs in bioengineering, computer science, and electrical engineering, among others. The university also has a renowned Scripps Institution of Oceanography, which offers programs in marine biology, oceanography, and climate science.
Meanwhile, Yale's School of Management is consistently ranked as one of the best business schools in the world, with a focus on finance, entrepreneurship, and social impact. The university also has a strong School of Art, which offers programs in painting, sculpture, graphic design, and more.
Student Life: Comparing Extracurricular Activities and Campus Culture at UC San Diego and Yale
UC San Diego has a vibrant student life and offers a range of extracurricular activities, including clubs, sports teams, and cultural organizations. The campus is situated in La Jolla, a beautiful beach town in San Diego, and offers stunning ocean views. Yale, on the other hand, has a rich cultural and social scene, with a variety of events and activities offered throughout the academic year. Yale is located in the heart of New Haven, a bustling college town known for its vibrant art scene and thriving foodie culture.
One of the unique aspects of student life at UC San Diego is the emphasis on sustainability and environmentalism. The campus has a number of sustainability initiatives, including a zero-waste program and a student-run organic garden. Additionally, many of the extracurricular activities on campus, such as the Outback Adventures program, focus on outdoor recreation and environmental education.
At Yale, students have the opportunity to participate in a variety of cultural organizations, including a cappella groups, dance troupes, and theater productions. The university also hosts a number of cultural events throughout the year, such as the International Festival and the Lunar New Year Festival. In addition, Yale has a strong tradition of community service, with many students participating in volunteer programs both on and off campus.
Faculty and Research Opportunities: A Deep Dive into UC San Diego and Yale's Academic Staff
Both UC San Diego and Yale have exceptional faculty members who are experts in their fields and have made significant contributions to research. UC San Diego has over 3,000 faculty members, while Yale has over 4,000. Both universities place a strong emphasis on research, and undergraduate students at both universities have the opportunity to conduct research and work with faculty members on various projects.
In addition to their impressive faculty members, both UC San Diego and Yale offer a wide range of research opportunities for students. UC San Diego has over 100 research centers and institutes, including the Center for Energy Research and the Institute for Neural Computation. Yale also has numerous research centers, such as the Yale Center for Environmental Law and Policy and the Yale Center for the Study of Globalization. These research centers provide students with the chance to work on cutting-edge research projects and gain valuable experience in their fields of interest.
Admissions Process: Comparing Acceptance Rates, Application Requirements, and Criteria for Admission
Admissions to both UC San Diego and Yale are highly competitive, with acceptance rates of around 30% and 6%, respectively. Both universities require applicants to submit transcripts, test scores, essays, and letters of recommendation. However, Yale places a greater emphasis on extracurricular activities and personal character traits during the admissions process.
Another important factor to consider when comparing the admissions process at UC San Diego and Yale is the availability of financial aid. While both universities offer financial assistance to eligible students, Yale has a more generous financial aid program, with over 50% of its students receiving some form of financial aid.
It is also worth noting that the admissions process at UC San Diego is more focused on academic achievements and potential, with a greater emphasis on test scores and GPA. In contrast, Yale takes a more holistic approach to admissions, considering not only academic achievements but also personal qualities such as leadership, creativity, and community involvement.
Financial Aid and Scholarships: Which University Provides More Support for Students?
Both universities offer financial aid and scholarships to support students who need assistance paying tuition fees. Yale has a more generous financial aid package, with over 60% of its students receiving some form of financial assistance. UC San Diego also provides financial aid to students, but the percentage of students receiving aid is lower than at Yale.
However, UC San Diego offers a wider range of scholarships to students than Yale. These scholarships are often specific to certain majors or fields of study, and can provide significant financial support to students pursuing those areas of study. Additionally, UC San Diego has a dedicated office for scholarship and grant opportunities, which can help students navigate the application process and find additional sources of funding.
Both universities also offer work-study programs to students who want to earn money while attending school. Yale's program is more competitive, with a limited number of positions available, while UC San Diego's program is more accessible to students. However, Yale's work-study positions often pay more than UC San Diego's, which can be a deciding factor for some students.
Career Services: How UC San Diego and Yale Support Their Graduates in Finding Employment
Both universities have strong career services offices that assist students in finding employment after graduation. UC San Diego has strong connections with local companies and has a large network of alumni who are eager to provide job opportunities for recent graduates. Yale, on the other hand, is known for its strong connections with Wall Street and offers many opportunities to students interested in finance and consulting.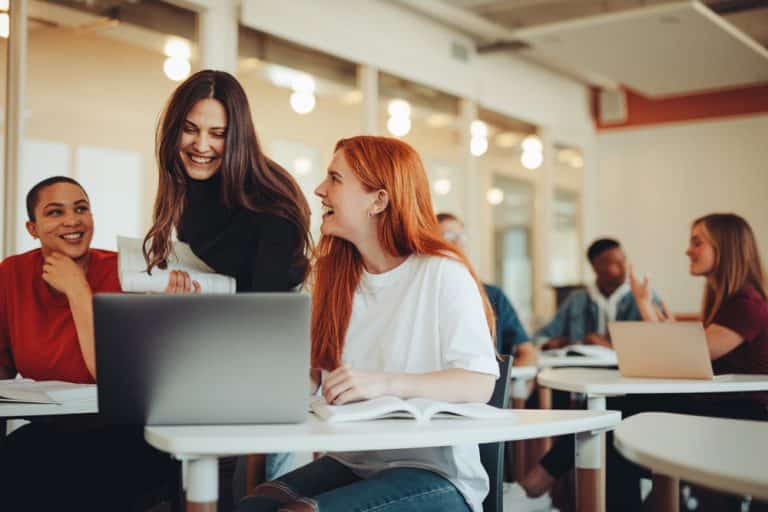 In addition to their strong career services offices, both UC San Diego and Yale offer various resources to help their graduates succeed in their job search. UC San Diego provides workshops and seminars on resume writing, interviewing skills, and job search strategies. Yale offers a comprehensive online job database, where students can search for job opportunities and connect with alumni in their field of interest.
Furthermore, both universities have established partnerships with companies and organizations to provide their graduates with exclusive job opportunities. UC San Diego has partnerships with companies such as Qualcomm, Amazon, and Google, while Yale has partnerships with companies such as Goldman Sachs, McKinsey & Company, and J.P. Morgan.
Alumni Networks: How UC San Diego vs Yale Connect with Their Graduates After Graduation
Both universities have a strong alumni network and work hard to maintain connections with graduates. UC San Diego has a large alumni network of over 180,000 graduates and provides opportunities for alumni to connect with current students and engage in mentorship programs. Yale's alumni network is even larger, with over 250,000 graduates, and offers a range of resources for alumni, including job placement services and networking events.
Additionally, both universities have active alumni associations that organize events and activities for graduates. UC San Diego's alumni association hosts events such as networking mixers, career development workshops, and social gatherings. Yale's alumni association also offers a variety of events, including lectures, cultural outings, and reunions. These events provide opportunities for alumni to connect with each other and with their alma mater, fostering a sense of community and continued engagement with the university.
Campus Safety and Security: A Comparison of UC San Diego's and Yale's Crime Rates and Safety Measures
Both campuses are considered safe and secure, with low crime rates and a strong commitment to campus safety. UC San Diego and Yale have campus police departments that work closely with local law enforcement to ensure the safety of students and faculty.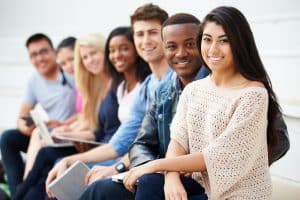 However, there are some differences in the safety measures taken by the two universities. UC San Diego has implemented a campus-wide emergency notification system that sends alerts to students and faculty in the event of a campus emergency. The university also offers self-defense classes and has a campus escort service for students who feel unsafe walking alone at night. On the other hand, Yale has a system of blue emergency phones located throughout the campus that can be used to quickly contact campus police in case of an emergency. The university also has a robust network of security cameras that monitor the campus 24/7.
Athletics Programs: Comparing UC San Diego Tritons with Yale Bulldogs in Division I Sports
UC San Diego and Yale both have strong athletics programs, with UC San Diego participating in Division II sports and Yale participating in Division I sports. UC San Diego has a strong water polo program and is also known for its successful track and field teams, while Yale has a strong football program and has won 14 national championships in rowing.
However, UC San Diego also has a successful men's and women's basketball program, with both teams consistently making it to the NCAA Division II tournament. Yale, on the other hand, has a strong men's and women's lacrosse program, with the men's team winning the Ivy League championship multiple times. Both schools also have a variety of other sports teams, including soccer, volleyball, and tennis.
Diversity and Inclusion Efforts: How UC San Diego and Yale Create Inclusive Environments for a Diverse Student Body
Both universities have made significant efforts to create inclusive environments for students of all backgrounds. UC San Diego has a diverse student body and offers a range of resources and support services for underrepresented students. Yale has also made a strong commitment to diversity and has a range of programs and initiatives to support students from diverse backgrounds.
At UC San Diego, the Office for Equity, Diversity, and Inclusion (EDI) works to promote diversity and inclusion across campus. The EDI office offers a variety of programs and initiatives, including the Diversity, Equity, and Inclusion Certificate Program, which provides training and education on topics related to diversity and inclusion. Additionally, UC San Diego has a number of student organizations and clubs that focus on promoting diversity and inclusion, such as the Black Student Union and the Queer Student Union.
Campus Sustainability Efforts: How UC San Diego vs Yale are Leading the Way in Environmental Stewardship
Both universities have made significant efforts to promote sustainability and reduce their environmental impact. UC San Diego has a range of sustainability programs, including a student-led rooftop garden and a green transportation program. Yale also has a strong sustainability program and has made a commitment to reduce its greenhouse gas emissions by 43% by 2020.
In addition to these programs, both universities have implemented sustainable building practices in their construction projects. UC San Diego's newest building, the Tata Hall for the Sciences, was designed to be LEED Platinum certified, the highest level of certification for sustainable building practices. Similarly, Yale's new residential colleges were built with sustainable materials and feature energy-efficient systems, such as geothermal heating and cooling.
Global Partnerships: A Look at UC San Diego's Connections with Asia vs. Yale's European Ties
Both universities have strong global partnerships and offer study abroad opportunities for students. UC San Diego has a number of partnerships with universities in Asia, including Japan, Korea, and China. Yale, on the other hand, has strong connections with universities in Europe, including Oxford and Cambridge.
UC San Diego's partnerships with Asian universities have led to a diverse student body, with a significant number of international students from Asia. The university also offers language courses in Japanese, Korean, and Chinese, allowing students to further immerse themselves in the culture and language of their partner universities.
Yale's European ties extend beyond just academic partnerships. The university has a long history of sending students to study abroad in Europe, and many of its alumni have gone on to work in European countries. Additionally, Yale has established partnerships with European cultural institutions, such as the Louvre in Paris and the British Museum in London, providing unique opportunities for students interested in art and history.
Rankings Comparison: The Surprising Similarities (and Differences) Between UC San Diego's Rankings vs. Yale's Rankings Globally
Both universities are consistently ranked among the top universities in the world, with UC San Diego ranking 31st and Yale ranking 4th in the world according to the 2021 QS World University Rankings. While Yale's ranking is higher than UC San Diego's, both universities are highly regarded and offer exceptional academic programs.
However, when it comes to specific subject rankings, the two universities have some notable differences. According to the same QS World University Rankings, UC San Diego ranks higher than Yale in subjects such as Biological Sciences, Earth and Marine Sciences, and Computer Science and Information Systems. On the other hand, Yale ranks higher than UC San Diego in subjects such as Law, Economics and Econometrics, and Arts and Humanities. These differences in subject rankings highlight the unique strengths and areas of expertise of each university.
Campus Tour Guide Experience: Our Expert Comparison of What it is Like to Tour Both Universities
Having visited both UC San Diego and Yale, we can attest to the beauty and vibrancy of both campuses. UC San Diego's campus offers stunning ocean views and boasts some of the most impressive modern architecture in the country. Yale's campus, on the other hand, is full of historic buildings and is a great example of traditional Ivy League architecture. Both universities offer guided tours for prospective students, which are highly recommended.
During our tour of UC San Diego, we were impressed by the state-of-the-art research facilities and laboratories. The university is known for its strong focus on science and technology, and it was evident in the cutting-edge equipment and resources available to students. Additionally, the campus has a strong emphasis on sustainability, with many buildings featuring green roofs and solar panels.
On the other hand, our tour of Yale's campus highlighted the university's rich history and academic excellence. We were able to visit iconic landmarks such as the Sterling Memorial Library and the Beinecke Rare Book & Manuscript Library, which house some of the world's most valuable literary collections. The campus also features a diverse range of cultural and artistic events, including performances at the Yale Repertory Theatre and exhibitions at the Yale University Art Gallery.
Social Media Presence Analysis: A Look at how UC San Diego vs Yale Engage with their Online Audience
Both UC San Diego and Yale have a strong social media presence and engage with their online audiences through various platforms including Facebook, Twitter, and Instagram. UC San Diego, being situated in California, tends to have a more casual and laid-back social media presence, while Yale's social media presence reflects the school's academic rigor and traditional Ivy League heritage.
Despite their differences in social media tone, both universities have found success in engaging with their audiences. UC San Diego's social media accounts often feature student life and campus events, showcasing the university's vibrant community. Yale, on the other hand, uses its social media presence to highlight its research and academic achievements, as well as to promote its prestigious reputation. Both universities also use social media to connect with alumni and share updates on their respective communities.
Cost of Living Analysis in San Diego vs New Haven for Students
The cost of living in San Diego is generally higher than in New Haven, with housing costs being the biggest difference between the two cities. However, UC San Diego does offer more affordable on-campus housing options than Yale, making it a more accessible option for students with limited financial resources.
In addition to housing costs, transportation expenses are also higher in San Diego compared to New Haven. The city has a larger area and a less developed public transportation system, which means that students may need to rely on cars or ride-sharing services to get around, leading to higher expenses.
On the other hand, New Haven has a more vibrant and diverse cultural scene, with numerous museums, galleries, and theaters that offer discounted or free admission to students. San Diego also has a thriving arts and culture scene, but the cost of admission to many of its attractions can be prohibitive for students on a tight budget.
The Impact of COVID-19 on Campus Life at UC San Diego vs Yale
Like many universities across the country, UC San Diego and Yale have been impacted by the COVID-19 pandemic, which has forced both universities to switch to online learning. Both universities have taken steps to ensure the safety of their students and faculty, with UC San Diego requiring regular COVID-19 testing and Yale implementing a range of safety protocols.
Overall, UC San Diego and Yale are both exceptional universities that offer a range of academic opportunities and a vibrant campus life. While there are some differences between the two universities, prospective students can rest assured that they will receive a world-class education at either university.
Despite the challenges posed by the pandemic, both UC San Diego and Yale have continued to provide their students with a rich and engaging campus life. UC San Diego has implemented a range of virtual events and activities, including virtual concerts, game nights, and fitness classes, to keep students connected and engaged. Similarly, Yale has adapted its extracurricular offerings to the virtual environment, with virtual theater productions, online art exhibits, and virtual club meetings.
Looking ahead, both universities are optimistic about the future and are planning for a return to in-person learning and campus life as soon as it is safe to do so. UC San Diego has already begun to phase in some in-person classes and activities, while Yale is planning for a full return to campus in the fall of 2021.