UC San Diego's Ranking: Rising Higher into the Realm of Elite Academia
The landscape of higher education is a dynamic one, constantly shaped by shifts in research output, faculty reputation, and a myriad of other factors. Amidst this vibrant tableau, UC San Diego's ranking has emerged as a beacon of academic excellence and research prowess. Situated in the heart of sunny California, this relatively young institution has quickly risen through the ranks, becoming a strong contender in both national and global university rankings.
The trajectory of UC San Diego's ranking paints a compelling picture of determination, innovation, and commitment to quality education. With a unique blend of academic programs, stellar faculty, robust research output, and a dedication to inclusivity and diversity, UCSD has firmly positioned itself among the top-tier institutions. Its impressive ranking attests to the university's resilience in carving out a distinctive identity in the competitive field of higher education.
University of California, San Diego: An Overview
The University of California, San Diego (UCSD) is a premier institution known for its academic excellence, pioneering research, and commitment to diversity and inclusivity. Nestled in the stunning La Jolla neighborhood of San Diego, California, UCSD consistently ranks highly in national and global educational assessments, making it a desirable choice for both domestic and international students.
Offering over 200 undergraduate and graduate programs, UCSD is lauded for its strong emphasis on Science, Technology, Engineering, and Mathematics (STEM) education. Its Jacobs School of Engineering and Division of Biological Sciences are particularly celebrated, often ranking among the top programs nationally. Beyond STEM, the university boasts highly respected programs in arts and humanities, social sciences, and business, offering a holistic educational experience.
UCSD's reputation as a powerhouse of research is renowned, with substantial contributions to fields like medicine, climate science, data science, and public health. The presence of research centers like the Scripps Institution of Oceanography and the San Diego Supercomputer Center further amplifies its scientific prowess.
One of UCSD's distinguishing features is its commitment to fostering an inclusive and diverse campus environment. The university provides comprehensive support to its multicultural and international student population, adding an enriching global perspective to its academic community.
Overall, the University of California, San Diego is a dynamic educational hub that combines top-notch academic programs, groundbreaking research, and a vibrant campus life to offer an unparalleled university experience. As UCSD continues to rise in its rankings, it further cements its reputation as a leading global university.
What is the Ranking of UC San Diego?
What is the ranking of UC San Diego? Indeed, university rankings are a fascinating and complex area of study. Their dynamic nature is due to numerous factors that go into the calculation of these rankings. Factors typically include academic reputation, faculty research, student-to-faculty ratio, graduation rates, employer reputation, and more. Changes in any of these components, be it at the university being evaluated or its peers, can significantly affect the rankings from year to year.
There are several reputable organizations that publish these rankings, each employing a unique methodology to evaluate and rank universities. Some of the most recognized ones include U.S. News & World Report, QS World University Rankings, and Times Higher Education World University Rankings. Each of these platforms offers different perspectives and insights, with its unique sets of evaluation criteria and weightings.
U.S. News & World Report
UC San Diego had secured impressive placements in the U.S. News & World Report's rankings.
In the 2022-2023 edition, UC San Diego's ranking is placed 34th among National Universities in the United States. This category evaluates universities on factors such as faculty resources, student satisfaction, financial resources, student excellence, and alumni giving. UCSD's position attests to its high performance across these areas and its overall quality as a national university.
Furthermore, UCSD was placed 8th in the Top Public Schools category. UC San Diego's ranking acknowledges the best public universities that offer an exceptional education while maintaining the affordability and accessibility associated with state schools. UCSD's high position in this ranking underscores its commitment to offering excellent education to a broad spectrum of students.
Subject-specific rankings also spotlighted UCSD's strengths. For instance, UCSD's Jacobs School of Engineering ranked as the 9th best public engineering school in the U.S., showcasing the university's robust engineering program.
Beyond numbers, these rankings reflect UCSD's dedication to academic excellence, research impact, student satisfaction, and more. They indicate the quality of education and experiences a student can expect when attending UCSD, as well as the prestige associated with a UCSD degree in the job market.
Times Higher Education World University Rankings
The Times Higher Education (THE) World University Rankings is an annual publication of university rankings by Times Higher Education magazine. This ranking evaluates institutions worldwide across several indicators of performance, such as teaching, research, knowledge transfer, and international outlook.
According to the Times Higher Education World University Rankings for the year 2023, the University of California, San Diego (UCSD) ranked 32nd. Up until 2023, UCSD has consistently featured in the upper echelons of the list, placing within the top 50 universities globally.
UCSD's strong performance in THE rankings is indicative of its world-class teaching, extensive research output, and diverse and inclusive outlook. The university is renowned for its academic rigor and the quality of its faculty, many of whom are leaders in their respective fields. Its robust research portfolio, which spans various disciplines from health sciences to humanities, has been a significant contributing factor to its high ranking.
Moreover, UCSD's commitment to knowledge transfer and innovation also plays a crucial role in its standing. The university's culture of innovation and entrepreneurship, coupled with its strong ties to industry, has paved the way for impactful knowledge transfer, contributing positively to its THE ranking.
In terms of the international outlook, UCSD boasts a vibrant, diverse community of students and faculty from all corners of the globe. The university's commitment to fostering an inclusive environment and its collaborative relationships with institutions worldwide has further bolstered its international reputation.
QS World University Rankings
The QS World University Rankings is a widely recognized annual ranking of global universities. It evaluates institutions across six performance indicators: academic reputation, employer reputation, faculty/student ratio, citations per faculty, international faculty ratio, and international student ratio.
In the 2023 QS World University Rankings, the University of California, San Diego (UCSD) ranked 53rd globally. This ranking underlines UCSD's strong academic and research performance on a global scale.
UCSD's high ranking can be attributed to its excellent scores across multiple indicators. The university's strong academic reputation is a testament to its rigorous academic programs and the high caliber of its faculty. This reputation is further bolstered by the significant research output of the university, contributing to a high score in citations per faculty.
The employer reputation indicator reflects the regard employers worldwide have for UCSD graduates, indicating that a degree from UCSD is highly valued in the job market. This is beneficial for students in terms of future employability.
Lastly, UCSD's diverse community of international students and faculty contributes to its score in international outlook, which QS recognizes as a measure of a university's global connectivity and appeal.
It's essential to recognize that while rankings can provide a useful snapshot of a university's standing, they don't tell the whole story. They may not fully capture a university's unique culture, strength of community, or specific programs that might be of interest to prospective students. Hence, while it's good to keep an eye on rankings, they should be complemented with deeper research into the institutions, keeping in mind the specific needs and goals of the student.
Universities themselves are not static entities. They continually evolve, improve, and innovate in their quest to provide the best education possible. Consequently, improvements in faculty recruitment, increased funding for research, and enhanced student support services, among other initiatives, could contribute to an institution's climb in the rankings over time.
Ultimately, the dynamic nature of university rankings is a reflection of the ever-evolving landscape of higher education. Understanding the factors that influence these rankings and interpreting them in the context of one's individual needs can help students and parents make informed decisions when selecting a university.
Why Do College Rankings Matter?
Why do college rankings matter? College rankings, such as those published by U.S. News & World Report, QS World University Rankings, and Times Higher Education, matter for universities like UC San Diego (UCSD) for several reasons.
Visibility and Reputation: First and foremost, high rankings increase a university's visibility on a global stage. Prospective students and faculty often use these rankings as a starting point in their search for a university. A high ranking for UCSD boosts its recognition, showcasing the quality of its educational offerings and research.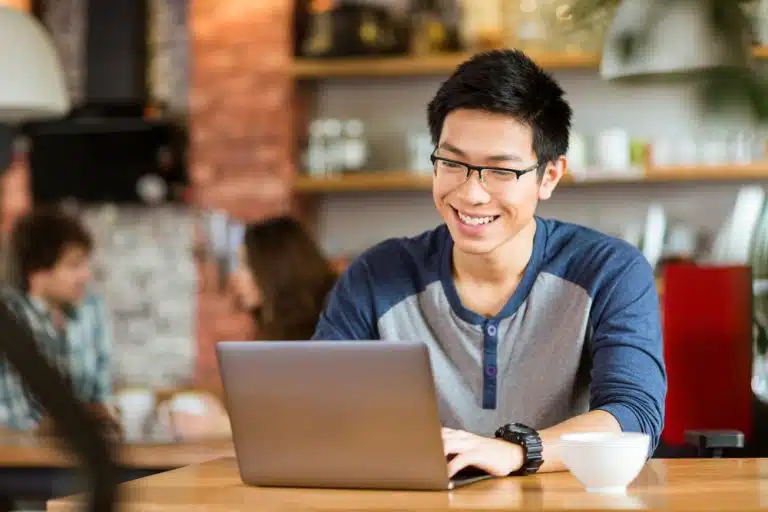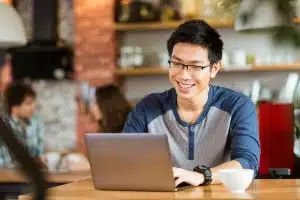 Attracting Talent: High rankings also play a crucial role in attracting talented students, faculty, and researchers. UCSD's strong position in global rankings can be a decisive factor for top-performing students and accomplished faculty when choosing between universities.
Funding and Partnerships: Universities that consistently rank highly are often more successful in attracting funding from various sources, including government grants, private donations, and corporate sponsorships. These funds can be used to improve facilities, hire top-tier faculty, and support groundbreaking research. Additionally, high rankings can help in forging international collaborations and partnerships, further elevating a university's standing.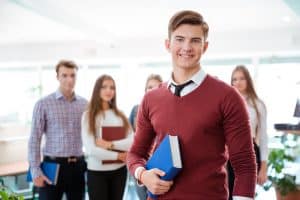 Student Success: Rankings often factor in measures related to student success, like graduation rates and employment outcomes. Therefore, a high ranking indicates that UCSD is not just committed to academic excellence, but also to ensuring students succeed during their time at the university and after graduation.
Continuous Improvement: Rankings provide universities with a benchmark against their peers, helping them identify areas of strength and areas for improvement. They allow institutions like UCSD to continuously strive to improve their educational and research programs.
While UC San Diego's ranking is important, it does not capture every aspect of what makes a university unique or a good fit for every student. Factors such as campus culture, community engagement, location, and specific program strengths also play significant roles in a university's success and should be considered alongside rankings. It's also crucial to remember that each ranking system uses different criteria and methodologies, which may result in variations across different rankings.
What is the Benefit of UC San Diego's Ranking in College Application?
What is the benefit of UC San Diego's ranking in college application? A high ranking for the University of California, San Diego (UCSD) brings numerous benefits to prospective students and their college applications.
Prestige and Recognition: Attending a highly-ranked university like UCSD confers a level of prestige that can have long-term benefits. This recognition can serve students well in both their academic and professional pursuits, from gaining admission to graduate programs to job applications after graduation.
Quality Education: Rankings often reflect the quality of education offered by an institution. UC San Diego's ranking indicates its commitment to academic excellence and a comprehensive curriculum, which suggests that students will receive a well-rounded, high-quality education.
Faculty Excellence: Faculty at highly ranked universities are often leaders in their fields. Students at UCSD have the opportunity to learn from and work with these accomplished professors, which can enrich their educational experience.
Research Opportunities: UCSD, like other top-ranking universities, is a hub for cutting-edge research. These research opportunities allow students to apply their classroom knowledge, gain practical experience, and make contributions to their field of study.
Networking: Highly ranked universities like UCSD often have robust alumni networks. These networks can be invaluable for job searching, internships, and mentorship opportunities.
Employability: Many employers recognize the value of a degree from a top-ranking university. Graduating from an institution like UCSD can enhance a student's employability and potential salary.
Diverse Student Body: Top-ranking universities often attract students from across the world, creating a diverse and multicultural environment. This diversity can enhance students' university experience by exposing them to different cultures and perspectives.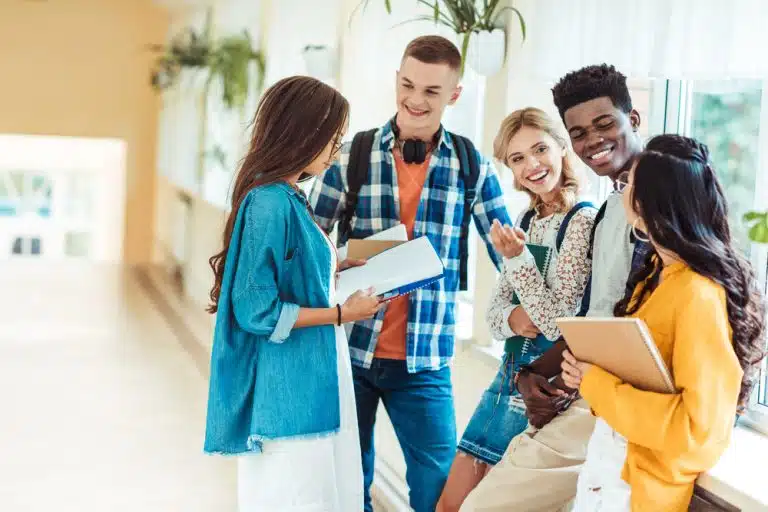 However, it's crucial to remember that while a university's ranking is important, it should not be the sole deciding factor for choosing a college. Prospective students should also consider other aspects like the fit of the academic programs, campus culture, support services, location, and tuition costs. Each student has unique needs and goals, and the best choice of university will depend on a variety of individual factors.
Conclusion
UC San Diego's impressive rise in the rankings is a testament to the hard work, dedication, and vision of the entire UCSD community, from its esteemed faculty and diligent students to its forward-thinking leadership. Its commitment to research excellence, diversity, and inclusivity, coupled with its strong academic programs, is driving its ascent in the realm of elite academia.
In a world where the value of education is increasingly measured by numerical rankings, UC San Diego's progress offers a beacon of inspiration. It serves as a reminder that with determination and a clear vision, institutions can climb the ladder of rankings while staying true to their core values.
The rising ranking of UC San Diego is not merely a number but a story of innovation, inclusivity, and academic excellence. It serves as a guidepost for other institutions on the journey to make a meaningful impact on students and society at large.
And for current and prospective students, UCSD's increasing prestige presents an opportunity to be a part of an enriching academic journey. Whether you're a high school senior choosing your next adventure or a graduate student looking for an institution where your research can thrive, UC San Diego's ranking is a promise of quality education and fulfilling experiences.
Want to learn more about your chances of getting into UC San Diego? You've come to the right place. At AdmissionSight, we have over 10 years of experience guiding students through the competitive admissions process.
AdmissionSight can help you put your best foot forward when applying to college this fall. Contact us today for more information on our services.