Exploring UC Santa Barbara Admissions Statistics
UC Santa Barbara is one of the top public universities in California, known for its outstanding academic programs and beautiful campus near the Pacific Ocean. With a highly competitive admissions process, it's no wonder that many students and their families are curious about the UC Santa Barbara admissions statistics and requirements for getting accepted into UC Santa Barbara (UCSB).
The History of UC Santa Barbara Admissions
UC Santa Barbara was founded in 1944 as Santa Barbara College and became part of the University of California system in 1949. The university has always been known for its academic excellence and has consistently ranked among the top public universities in the United States.
Over the years, the admissions process has become increasingly competitive as more and more students apply each year.
In the early years of UC Santa Barbara, the admissions process was much simpler than it is today. Prospective students would submit their high school transcripts and SAT scores, and decisions were made based on those factors alone.
However, as the university grew in popularity and prestige, the admissions process became more complex.
Today, the UC Santa Barbara admissions statistics show that UCSB receives tens of thousands of applications yearly, and the admissions process is highly selective.
In addition to academic performance, the university considers various factors when making admissions decisions, including extracurricular activities, community service, and personal essays.
Despite the increased competition, UC Santa Barbara remains committed to admitting diverse and talented student body that reflects the university's values of academic excellence, innovation, and social responsibility.
Overview of UCSB Admissions Process
Like other UC campuses, UC Santa Barbara uses a holistic admissions process, which means they consider many factors when reviewing an application. This includes the academic record, standardized test scores, extracurricular activities, awards and honors, leadership experiences, and letters of recommendation.
Additionally, UC Santa Barbara requires applicants to submit a personal statement and response to the UC essay prompts, which are used to assess their writing skills and interest in the university.
One unique aspect of UC Santa Barbara's admissions process is their consideration of the applicant's geographic location. The university aims to create a diverse student body, and therefore, they take into account the applicant's hometown and high school. This allows for a more balanced representation of students from different regions and backgrounds.
Furthermore, UC Santa Barbara offers a variety of resources to support applicants throughout the admissions process. This includes virtual information sessions, campus tours, and workshops on filling out applications.
The university also has a dedicated admissions team that is available to answer any questions and provide guidance to prospective students.
Understanding the Requirements for UC Santa Barbara Admissions
To be considered for admission to UC Santa Barbara, students must meet several basic requirements. They must have completed a specific set of college preparatory courses, taken either the SAT with essay or the ACT with writing and earned a minimum GPA of 3.0 in those courses.
However, meeting these minimum requirements does not guarantee admission, and students should strive for a higher GPA and test scores to improve their chances.
Additionally, UC Santa Barbara considers a variety of other factors when making admissions decisions. These include extracurricular activities, leadership experience, community service, and personal achievements.
The university also values diversity and seeks to admit students from a wide range of backgrounds and experiences. Therefore, it is important for applicants to showcase their unique qualities and strengths beyond just meeting the basic requirements.
Analyzing UC Santa Barbara Admissions Data from the Past Decade
According to UC Santa Barbara admissions statistics, the university received over 100,000 applications for admission in 2021, which is a record high for the campus. Despite the influx of applications, the acceptance rate remained relatively stable at around 30%.
Over the past decade, the acceptance rate has varied between 26% and 36%, with the most competitive years being 2015 and 2016, when the acceptance rate was at its lowest.
Interestingly, the number of international students admitted to UC Santa Barbara has steadily increased over the past decade. In 2010, only 5% of admitted students were international, while in 2020, that number had risen to 14%.
This trend aligns with national data showing an increase in international student enrollment at universities across the United States.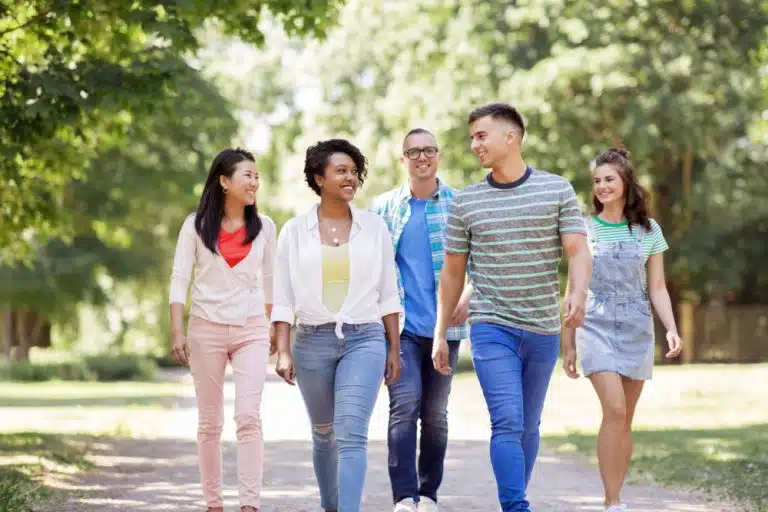 Another notable trend in UC Santa Barbara's admissions data is the increasing number of applicants who are first-generation college students.
In 2010, only 20% of applicants identified as first-generation; in 2020, that number had risen to 33%. This reflects a broader national trend of increasing diversity in higher education, as more students from historically underrepresented backgrounds are pursuing college degrees.
Comparing UC Santa Barbara Admissions with Other Top Universities in California
UC Santa Barbara is one of several highly ranked universities in California, including UC Berkeley, UC Los Angeles, and Stanford University.
While each of these universities has a unique admissions process and set of requirements, they all share a commitment to academic excellence and attracting a diverse student body.
Compared to these universities, UC Santa Barbara's acceptance rate is slightly higher, but the competition is still fierce for a spot.
One factor that sets UC Santa Barbara apart from other top universities in California is its location. Situated on the coast, the campus offers stunning views of the Pacific Ocean and a mild climate year-round.
This location also provides unique opportunities for research and study in marine biology and environmental science.
Another advantage of attending UC Santa Barbara is its strong sense of community. With a relatively small student body compared to other top universities, students have the opportunity to form close relationships with their peers and professors.
The campus also offers a wide range of clubs and organizations, allowing students to pursue their interests and make connections outside of the classroom.
Demographic Breakdown of UCSB Applicants and Enrollees
UC Santa Barbara is committed to diversity, equity, and inclusion and seeks to enroll a student body that reflects the rich diversity of California and the United States.
In 2021, the UC Santa Barbara admissions statistics revealed that over 46% of applicants identified as Hispanic/Latinx, and over 28% identified as Asian. The university also received applications from students of many other ethnicities and backgrounds, including African American, Native American, and Pacific Islander.
The enrollees were also diverse, with over 21% identifying as Hispanic/Latinx, over 28% as Asian, and over 4% as African American.
UC Santa Barbara's commitment to diversity is not limited to ethnicity and race. The university also values diversity in terms of socioeconomic status, gender identity, sexual orientation, and disability status.
In 2021, over 40% of applicants were first-generation college students, and the university actively recruits and supports students from low-income backgrounds.
Additionally, UC Santa Barbara has a strong LGBTQ+ community and offers resources and support for students with disabilities. The university believes that a diverse student body enhances the educational experience for all students and prepares them for success in a global society.
Strategies to Increase Your Chances of Getting Accepted into UC Santa Barbara
If you're interested in applying to UC Santa Barbara, there are several strategies you can use to improve your chances of getting accepted. First, focus on earning strong grades in challenging coursework, particularly in the subjects related to your intended major.
Second, prepare thoroughly for the SAT or ACT and aim to score higher than the median for admitted students. Third, participate in meaningful extracurricular activities that demonstrate your leadership skills and interest in serving your community.
Additionally, it is important to write a compelling personal statement that showcases your unique qualities and experiences. This is your opportunity to stand out from other applicants and demonstrate why you would be a valuable addition to the UC Santa Barbara community.
Be sure to proofread your statement carefully and have someone else review it to ensure it is well-written and error-free.
Common Reasons Why Students are Rejected from UC Santa Barbara
While every application is unique, there are some common reasons why some students are not admitted into UC Santa Barbara.
These include a low GPA or inadequate completion of college preparatory courses, low standardized test scores or failure to take the required exams, lack of meaningful extracurricular activities or leadership experiences, and poor writing skills or weak personal statement.
If any of these areas need improvement, students can work to strengthen their application over time through additional coursework, test preparation, and extracurricular involvement.
Tips for Writing a Strong UCSB Personal Statement
The personal statement is a critical part of the UC Santa Barbara application, and it serves as an opportunity for students to showcase their personality, achievements, and goals.
To write a solid personal statement, students should spend time brainstorming ideas and drafting multiple versions until they find the one that best represents them.
They should also be mindful of the word count and use vivid language, concrete examples, and a clear structure to convey their message.
Another essential aspect to consider when writing a UC Santa Barbara personal statement is to tailor it to the specific program or major the student is applying for. This means researching the program and highlighting relevant experiences and skills that align with the program's goals and values. It also shows the admissions committee that the student clearly understands their academic and career goals.
Lastly, students should have someone else review their personal statement before submitting it. This can be a teacher, counselor, or mentor who can provide feedback on the clarity, coherence, and overall effectiveness of the statement.
It's important to have a fresh set of eyes to catch any errors or inconsistencies that the student may have missed.
The Impact of COVID-19 on the UCSB Admissions Process
The COVID-19 pandemic has had a significant impact on every aspect of society, including higher education.
UC Santa Barbara made several adjustments to their admissions process in response to the pandemic, including suspending the requirement for SAT or ACT scores, offering a test-optional pathway for applicants until the Fall 2024 admissions cycle.
They also extended the deadline for submitting application materials and provided more flexibility for students who were unable to participate in certain activities due to the pandemic.
In addition to these changes, UC Santa Barbara also implemented virtual tours and information sessions to provide prospective students with a way to explore the campus and learn more about the university from the safety of their own homes.
The admissions office also increased their online presence, offering more resources and support for applicants through their website and social media channels.
Despite the challenges posed by the pandemic, UC Santa Barbara remains committed to providing a high-quality education and a supportive community for all students.
Future Trends and Predictions for UC Santa Barbara Admissions
As UC Santa Barbara continues to grow and evolve, the admissions process will likely become even more competitive and selective. This implies that students must work harder than ever to meet the rigorous requirements and impress the admissions committee.
However, students can succeed in gaining admission to this prestigious university by focusing on their academic and personal achievements, seeking guidance from mentors and advisors, and staying true to their passions and interests.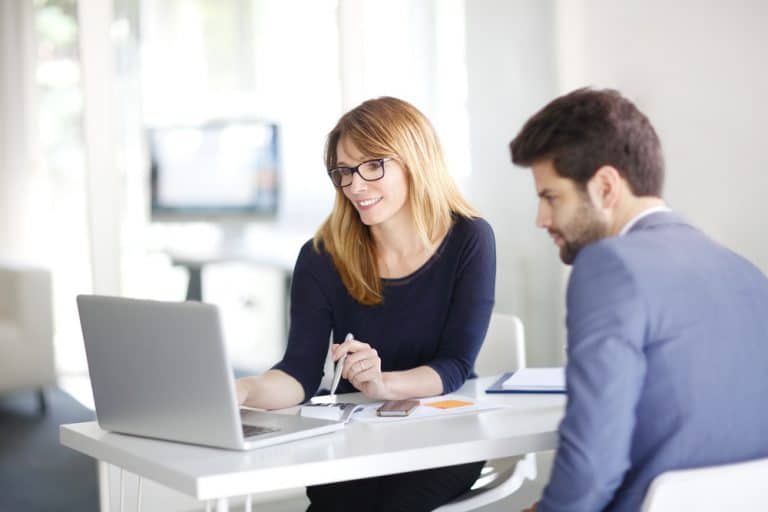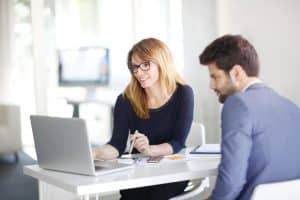 One potential trend in UC Santa Barbara admissions statistics is the increased emphasis on diversity and inclusion.
As the university strives to create a more inclusive and equitable campus community, it may prioritize applicants from underrepresented backgrounds or who have demonstrated a commitment to promoting diversity and social justice. This could include race, ethnicity, socioeconomic status, and community service or activism involvement.
Students who can showcase their dedication to these values may have an advantage in the admissions process in future years.
Facing the competitive landscape defined by UC Santa Barbara admissions statistics can be daunting, but with AdmissionSight's tailored guidance, it becomes less intimidating.
By offering personalized strategies on essays, standardized test prep, extracurricular planning, and interview readiness, AdmissionSight helps students exceed these benchmarks, turning their dreams of attending UC Santa Barbara into a reality.
Book an appointment for an initial consultation now!