UC Santa Barbara vs Amherst: A Comprehensive Analysis
As a high school student, choosing a college to attend can be a challenging decision. There are countless options to consider, from location and campus size to the academic programs and extracurricular activities available. In this article, we'll be diving deep into the comparisons between two well-regarded institutions: UC Santa Barbara vs Amherst College.
We'll explore all facets of both campuses, from admissions and student demographics to campus resources and safety measures. By the end, you'll have a comprehensive understanding of each institution, helping you make the best decision for your future academic endeavors.
Location and Campus
UC Santa Barbara is located in the coastal city of Santa Barbara, California. The campus covers over 1,000 acres and is home to over 25,000 students. Amherst College is situated in the quaint town of Amherst, Massachusetts, and has a much smaller campus size, spanning just 100 acres.
With regards to location, UCSB offers a sunny climate and proximity to the ocean, while Amherst provides the feeling of a cozy, small town. Both campuses feature stunning architecture and beautiful scenery, making them both great choices for any student who loves aesthetically pleasing surroundings.
UCSB's location also offers students access to a variety of outdoor activities, such as hiking, surfing, and beach volleyball. The campus is just a short drive away from popular destinations like the Santa Ynez Mountains and Channel Islands National Park, providing students with ample opportunities to explore the natural beauty of the area.
On the other hand, Amherst's location in the heart of the Pioneer Valley offers students easy access to cultural attractions like museums, theaters, and music venues. The town is also home to a variety of local shops and restaurants, giving students a taste of small-town charm and community.
UC Santa Barbara vs Amherst: Admissions and Acceptance Rates
UC Santa Barbara is a highly selective institution with an acceptance rate of 29.1%. Amherst College, on the other hand, is even more selective, admitting only 9% of applicants. Both schools have rigorous admissions requirements and seek well-rounded students with strong academic records and extracurricular involvement. It's essential to note that while UCSB is a public university with in-state and out-of-state tuition rates, Amherst College is a private institution, resulting in higher tuition fees overall.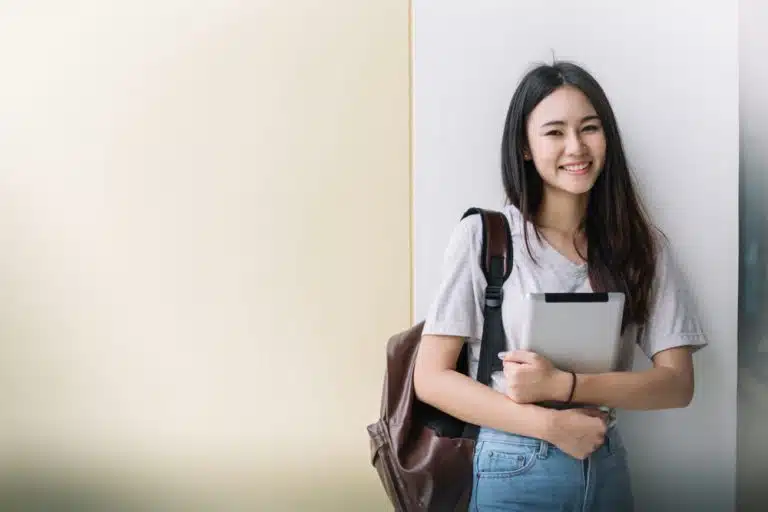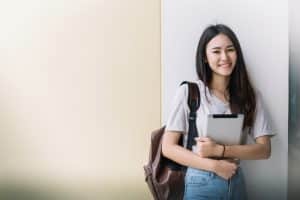 Additionally, both schools offer financial aid and scholarships to help offset the cost of tuition. UCSB has a robust financial aid program that provides need-based aid to eligible students, while Amherst College offers a need-blind admissions policy, meaning that a student's ability to pay is not considered during the admissions process. However, Amherst College's financial aid program is only available to students who demonstrate financial need. It's important to research and compare the financial aid options at each school to determine which institution is the best fit for your financial situation.
UC Santa Barbara vs Amherst: Student Body Demographics
UC Santa Barbara has a diverse student population, with 56.7% of students being female and 43.2% male. Additionally, the university is renowned for its commitment to diversity, with more than half of undergraduates belonging to ethnic and racial minorities.
Amherst College also has a diverse student body, with a 53:47 female to male ratio and a similar prevalence of ethnic and racial diversity among students.
Furthermore, both universities have a significant international student population. At UC Santa Barbara, international students make up 9.5% of the undergraduate population, representing over 100 countries. Similarly, Amherst College has a diverse international student community, with students from over 50 countries.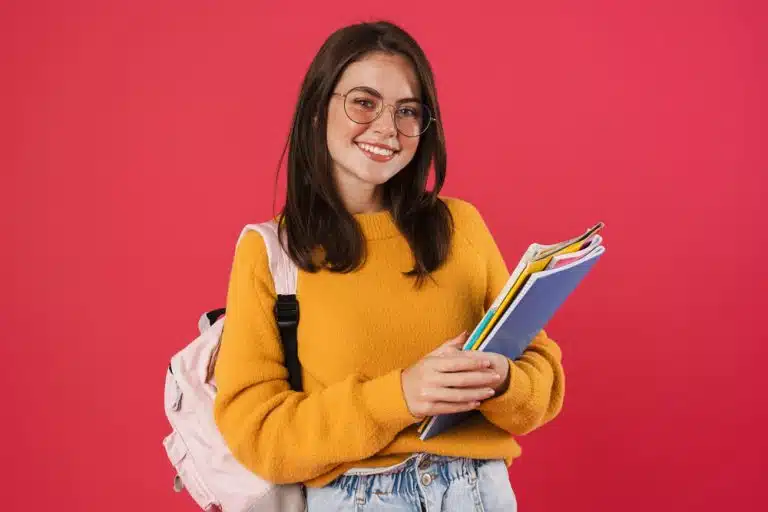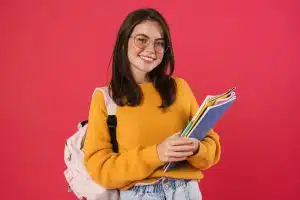 Another notable aspect of the student body demographics at these universities is the socioeconomic diversity. Both UC Santa Barbara and Amherst College have a significant number of students from low-income backgrounds, with a commitment to providing financial aid and support to ensure access to higher education for all students, regardless of their financial circumstances.
UC Santa Barbara vs Amherst: Academic Programs and Majors Offered
Both UCSB and Amherst offer a wide range of academic programs and majors in the liberal arts and sciences, from human biology and psychology to economics and political science.
At UCSB, popular programs include engineering, computer science, and physics, while Amherst College boasts having one of the strongest English programs in the nation. Each institution has a unique focus, so it's essential to research your intended major and explore the opportunities available at each university.
Additionally, both universities offer interdisciplinary programs that allow students to combine multiple fields of study. For example, UCSB has a Global Studies program that integrates courses from various departments, including sociology, history, and political science, to provide a comprehensive understanding of global issues.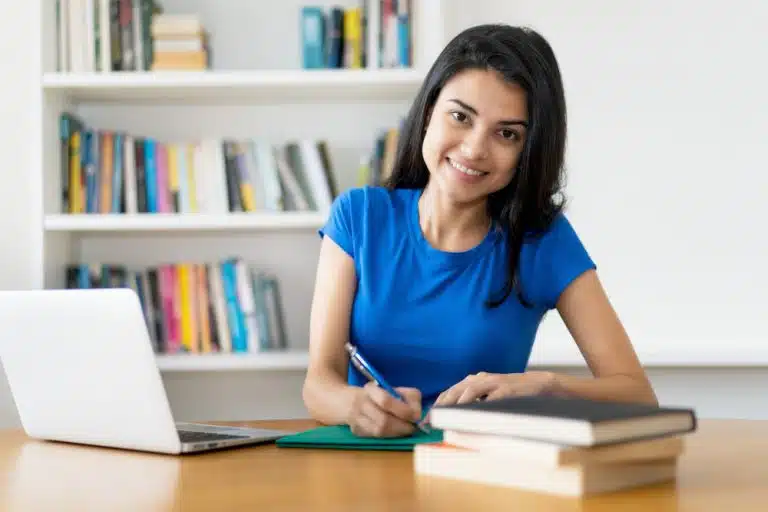 Amherst College offers a Five College Consortium, which allows students to take courses at nearby colleges and universities, expanding their academic opportunities even further. These interdisciplinary programs provide students with a unique and well-rounded education that prepares them for a variety of career paths.
UC Santa Barbara vs Amherst: Student-Faculty Ratio and Class Sizes
UC Santa Barbara has a student-faculty ratio of 17:1, meaning that students have access to professors and small class sizes throughout their academic career. Amherst College boasts an even lower student-faculty ratio, standing at just 7:1. With smaller class sizes, students have more opportunities to interact with professors and receive personalized attention in both academic and research settings.
Research has shown that smaller class sizes can lead to improved academic performance and higher graduation rates. At UC Santa Barbara, the average class size is 27 students, while at Amherst College, the average class size is just 16 students.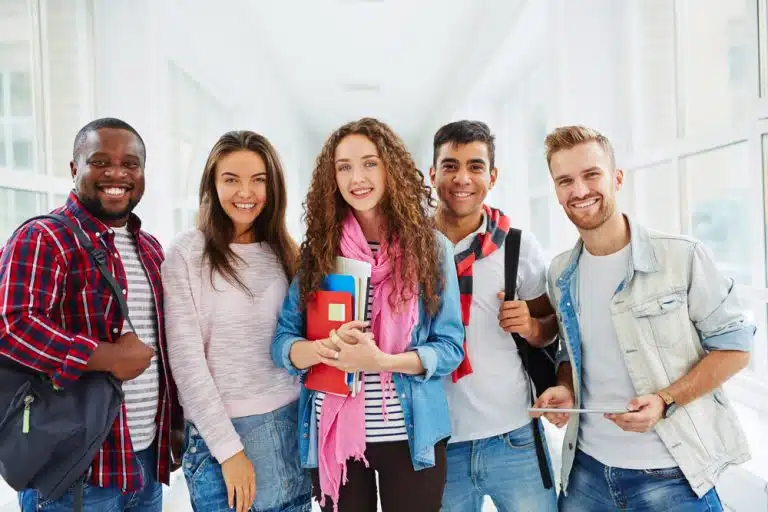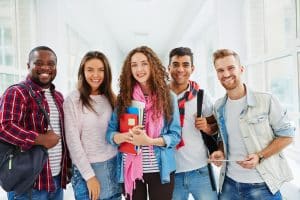 This allows for more individualized attention and a greater opportunity for students to participate in class discussions and activities. Additionally, smaller class sizes can foster a sense of community and collaboration among students, as they work closely with their peers and professors.
UC Santa Barbara vs Amherst: Rankings and Reputation of Both Institutions
UC Santa Barbara is a renowned public research university and is consistently ranked among the top institutions in the nation, with a current U.S. News & World Report ranking of #30. In contrast, Amherst College is ranked as the second-best liberal arts college in the country and has a reputation for providing an exceptional education. Both institutions have a long-standing history of academic excellence and producing successful alumni in various fields.
UC Santa Barbara has a strong focus on research, with over 200 research units and centers on campus. The university is particularly well-known for its research in marine biology, physics, and engineering. In addition, UCSB is a member of the prestigious Association of American Universities, a group of leading research universities in the United States.
Amherst College, on the other hand, has a unique open curriculum that allows students to design their own course of study. This approach to education emphasizes critical thinking, creativity, and intellectual exploration. The college also has a strong commitment to diversity and inclusion, with a student body that represents a wide range of backgrounds and perspectives.
UC Santa Barbara vs Amherst: Tuition, Fees, and Financial Aid Options
As a public university, UC Santa Barbara has lower tuition fees for in-state students than Amherst College, which is a private institution. However, both institutions offer financial aid to eligible students, with over 60% of Amherst students receiving need-based aid. It's crucial to research the financial aid options available at each institution to make an informed decision about the feasibility of attending each school.
UC Santa Barbara also offers a variety of scholarships and grants to students, including merit-based awards and awards for specific majors or fields of study. Additionally, the university has a work-study program that allows students to earn money while gaining valuable work experience on campus.
At Amherst College, students can apply for a range of scholarships and grants, including need-based aid, merit-based awards, and scholarships for specific interests or talents. The college also offers a work-study program, as well as opportunities for students to participate in paid research or internships during the summer months.
Campus Life, Extracurricular Activities, and Athletics
Both UCSB and Amherst offer exceptional campus life experiences, with numerous extracurricular activities and clubs for students to join, including sports teams and intramurals. At UCSB, students can enjoy the beach and nearby hiking trails, while Amherst students can partake in the town community and cultural events. Both institutions provide a robust social scene, allowing students to balance academic work with a fulfilling social life.
Additionally, both UCSB and Amherst have state-of-the-art athletic facilities, including gyms, swimming pools, and sports fields. Students can participate in a variety of sports, from basketball and soccer to tennis and volleyball. The athletic programs at both institutions are highly competitive, with opportunities for students to compete at the intercollegiate level.
Furthermore, both UCSB and Amherst offer unique opportunities for students to engage in community service and volunteer work. UCSB has a strong commitment to sustainability and environmentalism, with many service projects focused on preserving the local ecosystem. Amherst has a strong tradition of community engagement, with students volunteering at local schools, hospitals, and non-profit organizations. These opportunities allow students to make a positive impact on their communities while developing valuable skills and experiences.
Career Services and Job Placement Opportunities
Both institutions offer career services and job placement opportunities for students and alumni. At UCSB, the Career Services department provides job search assistance and networking events, while Amherst College boasts an impressive alumni network, with numerous successful graduates ready and willing to help current students. Both institutions aim to help students prepare for the workforce through internships and career development programming.
UCSB's Career Services department offers a variety of resources to help students explore career options and develop professional skills. They provide resume and cover letter reviews, mock interviews, and career counseling services. Additionally, they host career fairs and employer information sessions to connect students with potential employers.
Amherst College's alumni network is a valuable resource for students and recent graduates. The college has a strong tradition of alumni involvement, and many graduates are eager to help current students succeed. The Career Center at Amherst College offers a mentorship program that pairs students with alumni in their field of interest, providing valuable networking opportunities and career advice.
Alumni Network and Success Stories
UCSB and Amherst College have produced several successful alumni in various fields, from politics and entertainment to technology and business. Alumni networks at both institutions are strong, with graduates often giving back to their respective institutions through financial contributions and career services. When attending either UCSB or Amherst, you'll be joining a network of successful graduates with whom you can connect and seek advice.
One notable UCSB alumnus is Jack Johnson, a singer-songwriter who has sold over 25 million records worldwide. Johnson attended UCSB in the 1990s and has since become a successful musician, known for his laid-back, acoustic sound. He has also been involved in various environmental and social activism efforts, using his platform to raise awareness and promote positive change.
Amherst College has also produced successful alumni in the field of literature. One such alumnus is David Foster Wallace, a novelist and essayist known for his unique writing style and exploration of complex themes such as addiction, depression, and the nature of consciousness. Wallace attended Amherst in the 1980s and went on to become a highly regarded writer, winning numerous awards and accolades for his work.
Research Opportunities and Funding
Both UCSB and Amherst College offer numerous research opportunities for undergraduate students, from summer research programs to independent research projects. UCSB is renowned for its research in STEM fields, while Amherst's focus on the liberal arts allows for research in topics such as English and art history. It's essential to research your intended major and explore the research opportunities available at each institution to make an informed decision.
Additionally, both UCSB and Amherst College offer funding opportunities for undergraduate research projects. These funding opportunities can cover expenses such as travel, materials, and equipment necessary for conducting research. It's important to research and apply for these funding opportunities early, as they can be competitive and have limited availability.
Housing Options for Students
Both UCSB and Amherst College offer a range of housing options for students, from traditional dormitories to on-campus apartments. UCSB's housing options provide access to the beach and ocean views, while Amherst offers a more traditional college dorm experience. It's essential to research the housing options available at each institution and explore the associated costs and amenities to make a wise decision.
Additionally, both universities offer off-campus housing options for students who prefer to live independently or with roommates. These options include apartments, houses, and townhouses located near the campus.
It's important to note that off-campus housing may require a longer commute to classes and may not offer the same level of support and resources as on-campus housing. Students should carefully consider their priorities and preferences when choosing between on-campus and off-campus housing options.
Campus Resources, Facilities, and Technology
Both UCSB and Amherst College offer state-of-the-art facilities and access to technology resources. UCSB's library system is ranked among the top in the nation, while Amherst's research centers provide students with opportunities to explore their academic interests. Additionally, both institutions feature numerous student resources, including counseling and health services.
UCSB's campus is also home to a variety of recreational facilities, including a fitness center, swimming pool, and tennis courts. Students can take advantage of these resources to stay active and healthy while pursuing their academic goals. Similarly, Amherst College offers a range of extracurricular activities, such as sports teams, music ensembles, and theater productions, that allow students to explore their interests and develop new skills.
Both universities also prioritize sustainability and environmental stewardship. UCSB has implemented a number of green initiatives, such as solar panels and water conservation programs, to reduce its carbon footprint.
Amherst College has committed to achieving carbon neutrality by 2030 and has implemented a variety of sustainability programs, such as composting and recycling, to achieve this goal. Students can get involved in these efforts through campus organizations and volunteer opportunities.
Diversity, Equity, and Inclusion Initiatives at Both Campuses
UCSB and Amherst College are committed to creating a diverse and inclusive campus environment. Each institution has various student-run groups focused on fostering diversity and promoting equity and inclusion. From cultural clubs to community activism groups, students have the opportunity to engage in discussions and initiatives surrounding diversity and social justice.
At UCSB, the Office of Diversity, Equity, and Inclusion offers a range of programs and resources to support underrepresented students. These include mentorship programs, scholarships, and workshops on topics such as microaggressions and allyship.
Additionally, the university has a Diversity, Equity, and Inclusion Certificate Program for faculty and staff to enhance their knowledge and skills in creating inclusive environments.
Similarly, Amherst College has a variety of initiatives aimed at promoting diversity and inclusion. The Office of Diversity and Inclusion hosts events and workshops throughout the year, such as the annual Social Justice Leadership Conference. The college also has a Multicultural Resource Center, which provides support and resources for students from underrepresented backgrounds, including mentorship and academic advising.
Comparison of Graduation Rates
UCSB and Amherst College both have exceptional graduation rates, with UCSB's four-year graduation rate standing at 70% and Amherst's at 87%. While it's important to note that individual student circumstances and academic progress can impact graduation rates, both institutions boast high success rates for students who complete their programs.
It's worth noting that graduation rates can also vary depending on the field of study. Similarly, at Amherst College, the highest graduation rates are seen in the fields of Natural Sciences and Mathematics, with rates of 100% and 97.1% respectively. These variations highlight the importance of considering the specific program and department when evaluating graduation rates.
Campus Safety Measures and Crime Statistics
Both UCSB and Amherst College prioritize campus safety and offer resources such as campus safety escorts, emergency notification systems, and crime prevention programming.
UCSB's campus experiences slightly higher crime rates due to its larger student population, but the overall campus remains a safe environment for students. Amherst's smaller campus size has contributed to one of the lowest crime rates in the nation among colleges and universities.
UCSB has implemented additional safety measures in recent years, including the installation of security cameras throughout campus and the hiring of additional campus police officers. These measures have helped to decrease the number of reported crimes on campus.
Amherst College also offers a variety of resources to promote safety on campus, including a 24-hour emergency response team and a student-run safety escort service. In addition, the college has implemented a bystander intervention program to encourage students to look out for one another and prevent potentially dangerous situations from escalating.
Student Feedback and Reviews on Both Institutions
Overall, student feedback and reviews for UCSB and Amherst College are positive, with high praise for academic programs, campus resources, and extracurricular activities.
Students frequently rave about the beautiful campus environments at both institutions, with UCSB students appreciating the nearby beach access and Amherst students enjoying the quaint town culture. It's essential to research a variety of student reviews and feedback to get a well-rounded understanding of each institution.
However, some students have noted that the workload at both institutions can be quite heavy, with rigorous academic expectations and a fast-paced environment.
Additionally, some students have expressed concerns about the lack of diversity on both campuses, with a predominantly white student body. It's important to consider these factors when making a decision about which institution to attend, and to reach out to current students or alumni for more information.
Prospective Student Considerations when Choosing Between UC Santa Barbara and Amherst.
When choosing between UCSB and Amherst College, it's essential to consider factors such as location, academics, campus resources, student life, and cost. Each institution offers unique benefits and opportunities for students, so it's essential to research each aspect of both before making an informed decision.
Additionally, it's recommended to visit each campus and speak with current students and faculty members to get a better understanding of what each institution can offer you.
Conclusion: The Best Choice for You?
At the end of the day, deciding between UCSB and Amherst College depends on your personal priorities, needs, and goals. Both institutions offer an exceptional education, access to resources and opportunities, and a strong network of successful alumni. By exploring all aspects of both institutions, you'll be able to make an informed decision and choose the best fit for your academic, personal, and professional endeavors. Good luck in your college search!