UC Santa Barbara vs Columbia: A Side-by-Side Comparison
Choosing the right university can be a challenging decision, especially when deciding between two great schools like UC Santa Barbara and Columbia. In this article, we'll compare UC Santa Barbara vs Columbia in terms of location, academics, student life, housing, cost, admissions, alumni network, campus diversity, research opportunities, sports, safety, part-time work, social scene, international student support, environmental sustainability, distance learning, and accessibility measures for students with disabilities.
Location and Campus
UC Santa Barbara is a beautiful campus located on the coast of Santa Barbara, California. It features a variety of state-of-the-art facilities spread over more than 1,000 acres of land. On the other hand, Columbia is situated in New York City, one of the most vibrant cities in the world, with a stunning campus that stretches over 36 acres in Morningside Heights. Although the location of these two universities differ greatly, both offer students a unique and invigorating college experience.
UC Santa Barbara's campus is known for its stunning views of the Pacific Ocean and the Santa Ynez Mountains. The campus is also home to a variety of research centers and institutes, including the Kavli Institute for Theoretical Physics and the Marine Science Institute. Additionally, the university has a strong commitment to sustainability, with initiatives such as a bike-friendly campus and LEED-certified buildings.
UC Santa Barbara vs Columbia: Academic Programs and Curriculum
UC Santa Barbara provides over 200 undergraduate and graduate degree programs, with numerous interdisciplinary options that can help students better prepare for the job market. Meanwhile, Columbia offers majors in nearly every field imaginable and has a reputation for its outstanding business and journalism programs.
Both universities prioritize the importance of research, offering students many opportunities to engage in cutting-edge work alongside experienced professionals.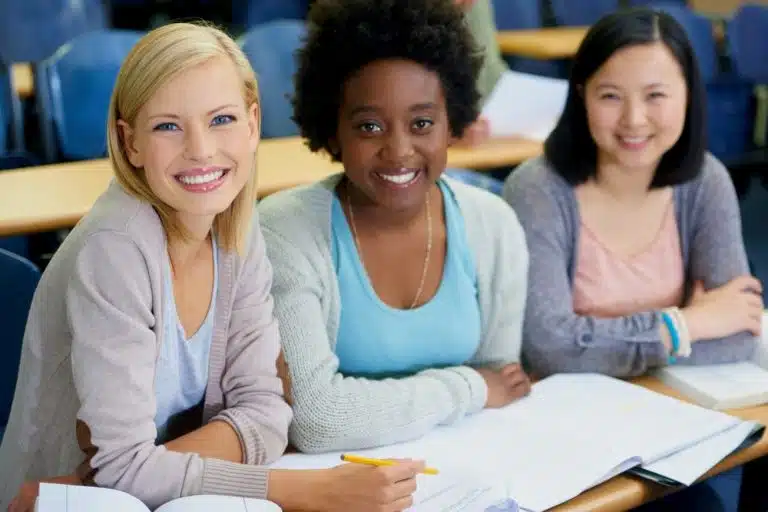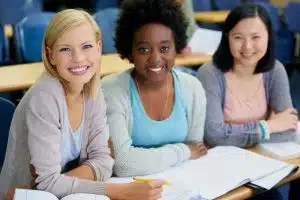 Additionally, UC Santa Barbara has a strong emphasis on environmental sustainability and offers several programs and courses related to sustainability and environmental studies. Columbia, on the other hand, has a renowned film studies program and offers students the opportunity to study film history, theory, and production.
Both universities also offer study abroad programs, allowing students to gain international experience and broaden their perspectives.
UC Santa Barbara vs Columbia: Faculty and Class Sizes
UC Santa Barbara has an impressive faculty of over 1,000 professors, guaranteeing small student-to-teacher ratios. In contrast, Columbia has a smaller faculty size with approximately 3,500 professors, which allows for students to form close relationships with their professors. However, at Columbia class sizes can be larger due to its higher student population.
Despite the larger class sizes at Columbia, the university offers a wide range of resources to ensure that students receive individualized attention. For example, many courses have teaching assistants who hold office hours and provide additional support to students. Additionally, Columbia has a robust tutoring program that offers free one-on-one tutoring sessions to students who need extra help.
At UC Santa Barbara, the small student-to-teacher ratios allow for more personalized attention in the classroom. This can be especially beneficial for students who thrive in smaller, more intimate learning environments. Additionally, the university offers a variety of opportunities for students to engage with their professors outside of the classroom, such as research projects and mentorship programs.
UC Santa Barbara vs Columbia: Student Life and Extracurricular Activities
UC Santa Barbara and Columbia offer a plethora of opportunities for students to get involved on campus, including clubs and organizations, athletics, performing arts groups, volunteer work, and more. Both universities have rich campus cultures, with student-focused events happening regularly. However, the type of opportunities available varies based on location—Columbia, for example, provides students with a taste of big city lifestyle, while UCSB surrounds them with nature, beaches, and sunshine.
At UC Santa Barbara, students can take advantage of the beautiful surroundings by participating in outdoor activities such as hiking, surfing, and kayaking. The university also has a strong focus on sustainability, with many student-led initiatives aimed at reducing waste and promoting eco-friendly practices.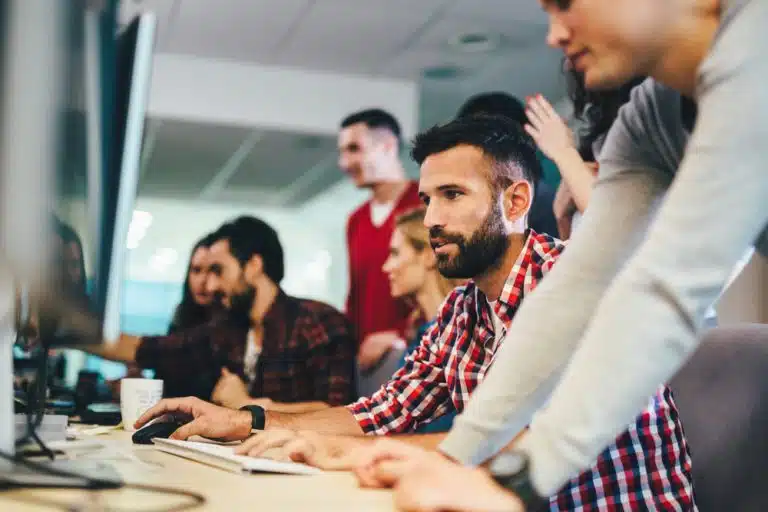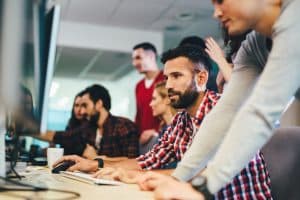 Meanwhile, at Columbia, students have access to a wide range of cultural experiences, including museums, theaters, and music venues.
The university is located in the heart of New York City, providing students with endless opportunities to explore the city and all it has to offer. Additionally, Columbia has a strong emphasis on research, with many opportunities for students to get involved in cutting-edge projects and work alongside world-renowned faculty members.
UC Santa Barbara vs Columbia: Housing and Accommodation Options
UC Santa Barbara offers a range of housing options, including apartments, suites, and traditional residence halls. Similarly, Columbia has many available dormitory and apartment options for students. However, since Columbia is located in an urban area, it may be more expensive to find off-campus housing.
It is important to note that both universities have resources available to assist students in finding suitable housing options. UC Santa Barbara has a Housing and Residential Services office that provides information on on-campus housing options, as well as resources for finding off-campus housing.
Columbia also has a Housing office that offers assistance with finding housing options in the surrounding area. It is recommended that students research and utilize these resources to ensure a smooth transition to their new living arrangements.
UC Santa Barbara vs Columbia: Cost of Attendance and Financial Aid Opportunities
The cost of attendance at UC Santa Barbara and Columbia differ greatly, with UC Santa Barbara being the more affordable of the two. However, both universities offer financial aid programs that can help students alleviate the burden of tuition costs. Students should research the different types of financial aid offered by each institution to find what meets their needs.
UC Santa Barbara offers a variety of scholarships and grants to students based on academic merit, financial need, and other criteria. The university also participates in federal and state financial aid programs, such as the Pell Grant and Cal Grant, which can provide additional funding to eligible students.
Columbia, on the other hand, has a need-blind admissions policy, which means that a student's ability to pay for tuition is not a factor in the admissions decision. The university also meets 100% of demonstrated financial need for all admitted students, through a combination of grants, scholarships, and work-study programs.
Admissions Process and Acceptance Rates
The acceptance rates for UC Santa Barbara and Columbia are widely differing at approximately 29% and 6%, respectively. Both universities admit highly qualified students, pool applicants from across the globe, and seek to create diverse and capable student bodies. To get into either school, applicants are encouraged to have excellent grades and act in leadership roles within their extracurriculars.
However, the admissions process for each university differs. UC Santa Barbara primarily considers an applicant's academic achievements, including GPA and standardized test scores, while Columbia places a greater emphasis on extracurricular activities and personal essays. Additionally, UC Santa Barbara offers a holistic review process, taking into account an applicant's personal circumstances and challenges, while Columbia has a more competitive and selective approach. It is important for applicants to thoroughly research and understand the admissions process for each university before applying.
Alumni Network and Career Services
Both UC Santa Barbara and Columbia have excellent alumni networks that can provide students with access to job opportunities and networking events. Columbia in particular offers students the benefit of being located in New York City, which provides many job connections. Both universities also have robust career services departments that work tirelessly to help students with post-graduation job hunting.
UC Santa Barbara's alumni network is particularly strong in the tech industry, with many graduates working at companies such as Google, Amazon, and Apple. The university's career services department has partnerships with these companies and others, providing students with internship and job opportunities.
Columbia's alumni network, on the other hand, is known for its strength in finance and law, with many graduates working on Wall Street or in prestigious law firms. The university's career services department offers specialized resources and events for students interested in these fields.
Campus Diversity and Inclusivity Measures
UC Santa Barbara and Columbia both work to provide inclusive and diverse environments for their students. They have implemented initiatives to ensure that all students feel supported and included, regardless of their background. Both universities offer resources like multicultural centers, affinity groups, and diversity training.
At UC Santa Barbara, the Office of Student Life has created a program called "Diversity Peer Educators" which trains students to facilitate workshops and discussions on topics related to diversity and inclusion. This program has been successful in promoting dialogue and understanding among students from different backgrounds.
Columbia University has also taken steps to increase diversity among its faculty. In recent years, the university has made a concerted effort to recruit and retain faculty members from underrepresented groups. This has resulted in a more diverse faculty, which benefits all students by providing a wider range of perspectives and experiences in the classroom.
Research Opportunities and Centers of Excellence
UC Santa Barbara and Columbia are known for their excellence in research. These universities both have a plethora of dedicated research centers and institutions that provide students with opportunities to participate in ongoing work, broaden their education, and work alongside top researchers in their field of interest.
At UC Santa Barbara, students have the opportunity to participate in research projects in a variety of fields, including marine biology, environmental science, and materials science. The university's Marine Science Institute is home to state-of-the-art research facilities and equipment, and students can work alongside leading experts in the field to conduct groundbreaking research.
Columbia University is also home to several renowned research centers, including the Earth Institute, the Zuckerman Mind Brain Behavior Institute, and the Data Science Institute. These centers provide students with access to cutting-edge research tools and resources, as well as opportunities to collaborate with faculty and fellow students on innovative research projects.
Sports Teams and Athletic Facilities
UC Santa Barbara boasts a strong athletics program, offering a wide range of men's and women's sports teams. In contrast, Columbia does not have a strong emphasis on athletics. Its gym facilities are small.
At UC Santa Barbara, students have access to state-of-the-art athletic facilities, including a 17,000-seat stadium, a 50-meter swimming pool, and a fitness center with over 100 pieces of equipment. The university also has a strong intramural sports program, allowing students to participate in sports leagues and tournaments throughout the year. In addition, UCSB has a dedicated team of athletic trainers and sports medicine professionals to support the health and well-being of its student-athletes.
Campus Safety Measures and Emergency Response Protocols
Both universities work diligently to ensure the safety of their students. UC Santa Barbara and Columbia have robust safety policies in place, including emergency response protocols and on-campus security personnel. Both universities offer students resources, like escort services and safety apps, to provide an extra layer of protection.
In addition to these measures, both universities also prioritize educating their students on how to stay safe on campus. UC Santa Barbara and Columbia offer safety workshops and training sessions to teach students about personal safety, emergency preparedness, and how to report suspicious activity. These educational programs are designed to empower students to take an active role in their own safety and the safety of their peers.
Part-time Work Opportunities for Students
UC Santa Barbara and Columbia both provide students with the opportunity for part-time work on campus. At Columbia, students can find jobs as tutors or research assistants, while UC Santa Barbara has its own career center that can connect students with job opportunities in the local area. Students should explore the opportunities available to determine which institution best meets their needs.
Aside from on-campus jobs, there are also various off-campus part-time work opportunities available for students. Many local businesses in the surrounding areas of both UC Santa Barbara and Columbia offer part-time positions that can accommodate a student's schedule. Additionally, there are online platforms that allow students to work remotely and earn money on a flexible schedule.
It's important for students to consider their workload and time management skills before committing to a part-time job. While working can provide valuable experience and extra income, it's crucial to prioritize academic responsibilities and maintain a healthy work-life balance. Students should also consult with their academic advisors to ensure that their work schedule does not conflict with their class schedule or academic obligations.
Social Scene and Nightlife on Campus
The social scene and nightlife on each campus depend on location, as UC Santa Barbara is located in Santa Barbara, while Columbia is in the heart of New York City. However, both universities have active social scenes on campus, offering a wide range of parties, music events, and cultural gatherings for students to enjoy throughout the year.
At UC Santa Barbara, students can enjoy the beach lifestyle and take part in outdoor activities such as surfing, hiking, and biking. The university also hosts a variety of outdoor events, including concerts and movie screenings on the beach.
On the other hand, Columbia University offers a diverse range of cultural events, including art exhibitions, theater performances, and lectures by renowned speakers. The city of New York also provides endless opportunities for students to explore its vibrant nightlife, with numerous bars, clubs, and music venues located within walking distance of the campus.
International Student Support Services
Both UC Santa Barbara and Columbia offer extensive resources to international students to ensure that they have a fulfilling and successful college experience. These resources include dedicated offices that offer assistance with visa and immigration concerns, cultural transition support, and guidance to navigate the U.S. immigration system.
Additionally, both universities provide language support services to help international students improve their English language skills. These services include language classes, conversation partners, and writing centers.
Furthermore, there are international student clubs and organizations that provide opportunities for students to connect with others from their home country or with similar cultural backgrounds. These clubs often organize events and activities that celebrate different cultures and traditions, allowing international students to feel more at home on campus.
Environmental Sustainability Initiatives on Campus
Both UC Santa Barbara and Columbia prioritize environmental sustainability, with programs aimed at reducing waste, conserving energy, and promoting eco-friendliness on campus. These universities have implemented green initiatives that extend to all areas of the institution, including waste management, energy use, and sustainable building programs.
One of the most notable sustainability initiatives at UC Santa Barbara is the "Zero Waste by 2020" program, which aims to divert 90% of campus waste from landfills by the year 2020. This program includes composting, recycling, and waste reduction efforts, as well as education and outreach to the campus community. Similarly, Columbia has implemented a "Sustainable Leaders Network" program, which trains students, faculty, and staff to become sustainability leaders and advocates on campus and in their communities.
In addition to these programs, both universities have also made significant strides in sustainable transportation. UC Santa Barbara offers a bike-sharing program, electric vehicle charging stations, and a shuttle system that runs on biodiesel fuel. Columbia has implemented a bike-sharing program as well, and has also partnered with the New York City Department of Transportation to improve bike infrastructure and promote cycling as a sustainable mode of transportation.
Distance Learning Programs Offered by the Universities
UC Santa Barbara and Columbia offer a range of distance learning programs to better serve students who need flexibility in their schedules. These programs include online courses and degree programs, allowing students to work and study on their own time. These distance learning programs also provide students with the opportunity to take courses from practitioners located outside of Santa Barbara or New York City.
Moreover, these universities offer various resources and support services to distance learning students, such as online tutoring, academic advising, and career counseling. Students can also access online libraries and research databases to support their studies.
Additionally, distance learning students have the opportunity to connect with their peers through online discussion forums and virtual study groups, creating a sense of community despite the physical distance. These resources and support services ensure that distance learning students receive the same quality education and support as on-campus students.
Student Health Services Offered by the Universities
Both UC Santa Barbara and Columbia provide comprehensive health services to their students. They offer a variety of wellness resources and medical care, including counseling services, mental health services, dentistry, and routine physical exams.
UC Santa Barbara's Student Health Services also offers a variety of specialized services, such as women's health, LGBTQ+ health, and travel health. They have a pharmacy on campus and provide immunizations, allergy shots, and lab services. Additionally, they have a 24/7 nurse advice line for students to call with any health concerns.
Columbia's Health Services offers a range of programs to promote healthy living, including nutrition counseling, stress management, and smoking cessation. They also have a sexual violence response and rape crisis center, as well as a center for gender and sexuality. In addition to medical care, they provide acupuncture, massage therapy, and chiropractic services.
Accessibility Measures for Students with Disabilities
UC Santa Barbara and Columbia are firmly committed to ensuring that all students have access to educational opportunities. Both universities provide support services and accommodations for students with disabilities, such as assistive technologies, sign language interpretation, and accessible transportation.
In conclusion, both UC Santa Barbara and Columbia are great universities that provide distinct and unique offerings to their students. Deciding which one is right for you depends on your preferences and long-term goals. We hope that this side-by-side comparison has helped you make an informed decision about which university to attend.
At UC Santa Barbara, the Disabled Students Program (DSP) provides a range of services to support students with disabilities, including academic coaching, note-taking assistance, and priority registration. The university also has a dedicated Accessibility Resource Center that offers assistive technology, alternative format materials, and accessible furniture.
Similarly, Columbia University has a Disability Services office that provides accommodations and support services to students with disabilities. The office works with students to develop individualized plans that address their specific needs, such as extended time on exams, accessible course materials, and assistive technology. Additionally, Columbia has a Student Health Service that offers medical and mental health services to all students, including those with disabilities.