UC Santa Barbara vs Pitzer: Which College is Right for You?
Are you struggling to decide between UC Santa Barbara and Pitzer for your college experience? Look no further, as we compare and contrast the strengths and weaknesses of UC Santa Barbara vs Pitzer. From location to academics, student life to cost of attendance – this article covers it all, helping you make an informed decision about the right college for you.
UC Santa Barbara vs Pitzer: Introduction to UC Santa Barbara and Pitzer
UC Santa Barbara and Pitzer are both renowned colleges in California, offering students a plethora of opportunities for personal and academic growth.
UC Santa Barbara is a public research university and is part of the prestigious University of California system. In contrast, Pitzer College is a private liberal arts college located in Claremont, California (close to Los Angeles). Despite their differences, both institutions offer world-class education, a diverse student body, and an energetic campus environment.
UC Santa Barbara is known for its strong programs in engineering, environmental science, and marine biology. The university is also home to a vibrant arts community, with a renowned theater and dance department, as well as a top-ranked music program.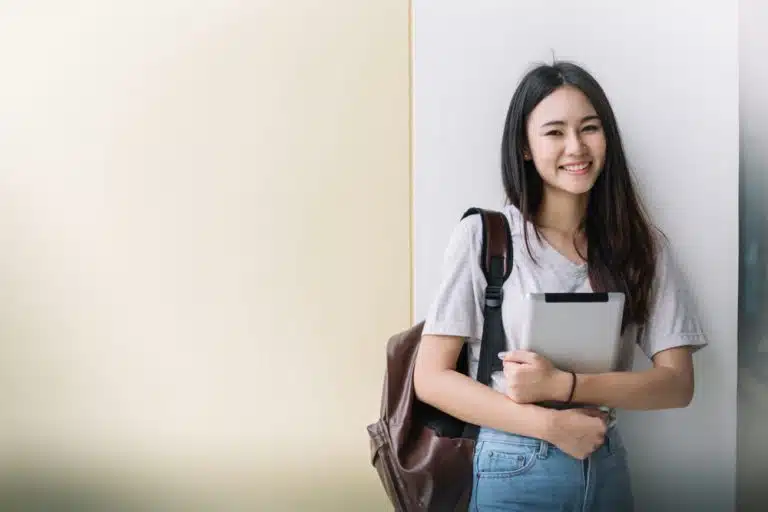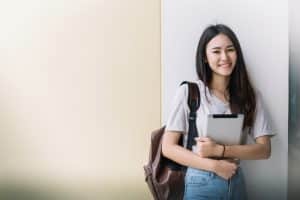 Pitzer College, on the other hand, is known for its emphasis on social justice and sustainability. The college offers a unique curriculum that encourages students to explore interdisciplinary studies and engage in community service. Both UC Santa Barbara and Pitzer College provide students with a well-rounded education and prepare them for success in their future careers.
UC Santa Barbara vs Pitzer: A Comparison of the Surrounding Areas
"Location, location, location" – is this phrase important for college life? Yes, definitely. Before deciding on a college, it's essential to consider the location and the activities and resources available nearby. UC Santa Barbara is located in Santa Barbara, a charming coastal city known for its beautiful beaches, restaurants, and cultural events. Pitzer College, on the other hand, is situated in Claremont, a quiet and peaceful city located east of Los Angeles. Although the two locations are different in many ways, both offer a variety of opportunities for outdoor activities, cultural events, and entertainment.
One of the advantages of attending UC Santa Barbara is its proximity to the ocean. Students can easily access the beach and enjoy activities such as surfing, paddleboarding, and kayaking. The city also hosts several annual events, including the Santa Barbara International Film Festival and the Old Spanish Days Fiesta, which celebrate the city's rich cultural heritage.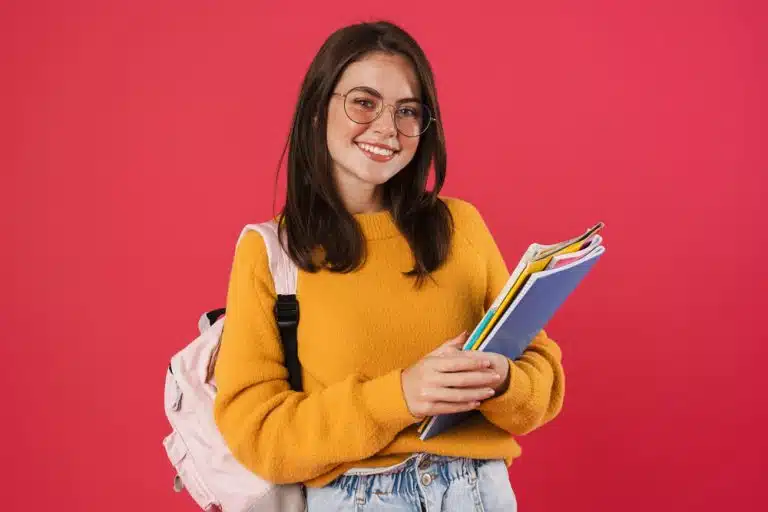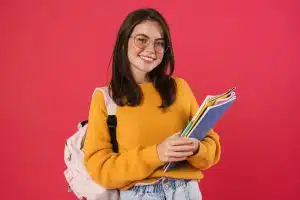 Meanwhile, Pitzer College's location in Claremont offers a more suburban feel, with tree-lined streets and a small-town atmosphere. The city is home to several parks and hiking trails, including the Claremont Hills Wilderness Park, which offers stunning views of the surrounding area. Additionally, Claremont is part of the larger Los Angeles metropolitan area, providing students with access to a wide range of cultural and entertainment options.
UC Santa Barbara vs Pitzer: Campus Culture
Campus culture is a crucial part of college life, as it helps shape students' attitudes and values. The campus culture at UC Santa Barbara is known for being laidback and social, with a strong focus on student life and extracurricular activities. On the other hand, Pitzer College is known for promoting social justice and environmental activism, with a strong emphasis on diversity, equity, and inclusion.
However, it is important to note that campus culture is not static and can change over time. For example, UC Santa Barbara has recently implemented new initiatives to promote sustainability and environmental awareness, which may shift the campus culture towards a greater emphasis on these issues. Similarly, Pitzer College has been working to address issues of racial and social inequality on campus, which may lead to a more inclusive and diverse campus culture in the future.
UC Santa Barbara vs Pitzer: Academics
Academics are, of course, the primary reason for attending college, and both UC Santa Barbara and Pitzer College offer rigorous and well-rounded academic programs. UC Santa Barbara offers 87 undergraduate majors and 57 master's and doctoral programs, covering everything from engineering to the social sciences. Pitzer College, on the other hand, offers 41 majors with an interdisciplinary approach, emphasizing critical thinking and creativity.
Additionally, UC Santa Barbara has a highly regarded College of Creative Studies, which offers small, intensive programs in art, literature, music, and science for students who want to pursue their passions in a more focused environment.
Pitzer College also offers a unique program called the Pitzer in Ontario program, which allows students to study environmental sustainability and social justice issues in a hands-on, experiential learning environment at the school's 12-acre organic farm in Ontario, California.
UC Santa Barbara vs Pitzer: Extracurricular Activities, Clubs, and Organizations
In addition to academics, extracurricular activities play an important role in college life. UC Santa Barbara has over 500 student organizations, including academic clubs, recreational clubs, and volunteer organizations, providing students with ample opportunities to engage in campus life. Pitzer College emphasizes student-led clubs and organizations, including the Student Senate and the Pitzer Community Engagement Center.
Participating in extracurricular activities can have a positive impact on a student's overall college experience. These activities can help students develop leadership skills, build friendships, and explore new interests. At UC Santa Barbara, students can join clubs related to their major or interests, such as the Pre-Medical Association or the Surf Club. Pitzer College also offers a variety of clubs, including the Feminist Coalition and the Environmental Club.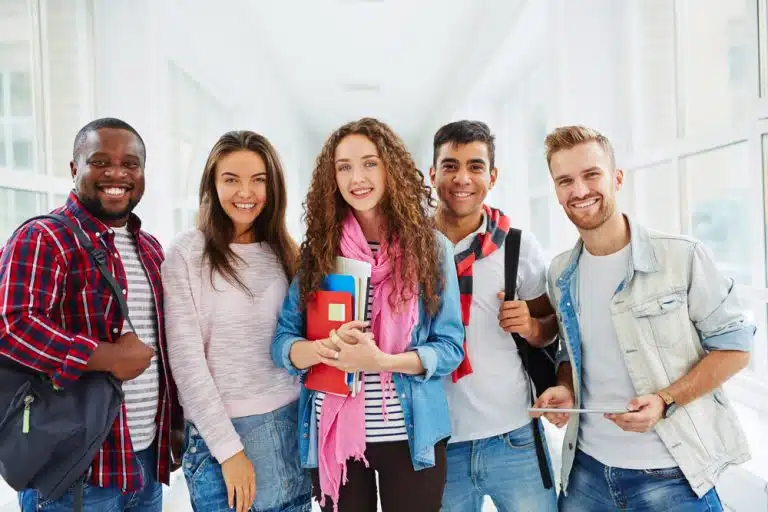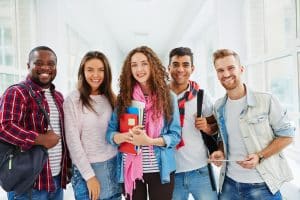 Many colleges also offer opportunities for students to participate in community service and volunteer work. At UC Santa Barbara, students can get involved with organizations such as the Isla Vista Youth Projects or the Santa Barbara Food Bank. Pitzer College has a strong emphasis on community engagement, with programs such as the Community Engagement Center and the Community Scholars Program.
UC Santa Barbara vs Pitzer: The Pros and Cons of Each Campus
Housing and living arrangements are critical factors to consider when choosing a college. UC Santa Barbara offers a variety of on-campus housing options, including residence halls, apartments, and suites. Pitzer College offers a unique housing option called "the Living Learning Communities," which encourage shared living spaces among students who share a common interest or major. However, the cost of living in both schools' on-campus housing is high, and many students opt to live off-campus to save money.
Living off-campus can have its advantages and disadvantages. On one hand, it can be more affordable and offer more independence and privacy. Students can also choose to live in a location that is closer to their job or internship. However, living off-campus can also mean a longer commute to campus and less access to campus resources and events.
It can also be more difficult to make friends and feel connected to the campus community. It's important for students to weigh the pros and cons of both on-campus and off-campus living options before making a decision.
UC Santa Barbara vs Pitzer: A Look at Sports Teams and Facilities
Athletics is another important aspect of college life, providing students with opportunities for physical activities and socializing. UC Santa Barbara offers 20 varsity sports teams with excellent facilities, including the 17,000-seat Harder Stadium.
Pitzer College is part of the Claremont Colleges Consortium and has a range of athletic programs and facilities accessible to Pitzer students, including swimming and diving, tennis, and volleyball.
Additionally, many colleges also offer intramural sports programs, allowing students to participate in sports teams and competitions within their own campus community. These programs often include a variety of sports, such as basketball, soccer, and ultimate frisbee, and provide a fun and low-pressure way for students to stay active and meet new people.
Cost of Attendance: Comparing Tuition, Fees, and Financial Aid Opportunities
Undoubtedly, the cost of attendance is a significant factor in choosing a college. UC Santa Barbara costs around $14,000 per year for in-state students and $44,000 for out-of-state students, while Pitzer College's tuition and fees are around $58,000. However, both institutions offer financial aid packages to eligible students, including scholarships, grants, and loans.
It's important to note that the cost of attendance goes beyond just tuition and fees. Other expenses, such as room and board, textbooks, and transportation, can add up quickly. At UC Santa Barbara, the estimated total cost of attendance for in-state students is around $32,000 per year, while out-of-state students can expect to pay around $61,000. Pitzer College estimates the total cost of attendance to be around $60,578 per year.
When comparing the cost of attendance, it's also important to consider the return on investment. Graduates from both UC Santa Barbara and Pitzer College have high employment rates and earn competitive salaries. In fact, according to PayScale, the average salary for UC Santa Barbara alumni is around $70,000 per year, while Pitzer College alumni earn an average of $62,000 per year.
Admissions: How to Apply and What to Know About the Application Process
The application process can be overwhelming, but both institutions have straightforward and transparent procedures. UC Santa Barbara accepts applications through the Common Application or UC Application, and Pitzer College accepts applications through the Common Application. Both schools require students to submit transcripts, test scores, and essays as part of the application process.
It is important to note that both UC Santa Barbara and Pitzer College have different application deadlines. UC Santa Barbara's application deadline is November 30th for fall admission, while Pitzer College's deadline is January 1st. It is recommended that students submit their applications well before the deadline to ensure that they have enough time to make any necessary changes or corrections.
Alumni Network: The Benefits of Graduating from UC Santa Barbara or Pitzer
Graduating from UC Santa Barbara or Pitzer College is an achievement in itself, but it also comes with benefits. Both schools have vibrant alumni networks, providing graduates with valuable connections and resources for networking and career development.
UC Santa Barbara's alumni network is particularly strong, with over 200,000 alumni worldwide. This network includes successful professionals in a variety of industries, from tech to entertainment to finance. Graduates can tap into this network through alumni events, online directories, and mentorship programs.
Pitzer College's alumni network is smaller, but just as supportive. Pitzer graduates are known for their commitment to social justice and environmental sustainability, and the alumni network reflects this ethos. Graduates can connect with fellow alumni through regional chapters, affinity groups, and career services.
Conclusion: Which College is the Right Fit for You?
Choosing between UC Santa Barbara and Pitzer College is not an easy decision. Both institutions offer unique opportunities for personal and academic growth, and the decision ultimately comes down to your personal interests and goals. Consider the location, campus culture, academics, student life, housing, and cost of attendance before making your final decision. By reading this article, hopefully, you have gained insight into the similarities and differences between these two outstanding colleges, and can now confidently make an informed decision about your future college experience.
It is important to remember that the decision of which college to attend is not set in stone. If you find that the college you initially chose is not the right fit for you, it is okay to transfer to a different institution. Many students transfer colleges and find success at their new school. Keep an open mind and be willing to explore different options if you feel that your current college is not meeting your needs.