UC Santa Barbara vs UT Austin: Which University is Right for You?
When it comes to choosing which university to attend, there are a multitude of factors to consider. Location, academic programs, cost of attendance, and campus life are just a few of the things you need to take into account. It can be overwhelming to decide where to apply and ultimately enroll. If you're deciding between the University of California, Santa Barbara (UCSB) and the University of Texas at Austin (UT Austin), this article will provide you with an in-depth analysis of UC Santa Barbara vs UT Austin, so you can make an informed decision.
UC Santa Barbara vs UT Austin: Location and Campus Size
UCSB is located in Santa Barbara, a coastal city in southern California. The campus is situated next to the beach and overlooks the ocean. The mild climate and beautiful scenery make for a picturesque setting to attend college. UT Austin, on the other hand, is situated in the heart of Texas' capital city.
The campus is large and offers a sprawling urban environment. Both universities offer an abundance of opportunities for students to explore the local community, whether it's hiking trails or famous Tex-Mex restaurants. However, the two schools' locations differ significantly, so it ultimately depends on the environment you prefer.
Another factor to consider when comparing UCSB and UT Austin is the size of their respective campuses. UCSB's campus is relatively compact, with most academic buildings, residence halls, and recreational facilities located within walking distance of each other.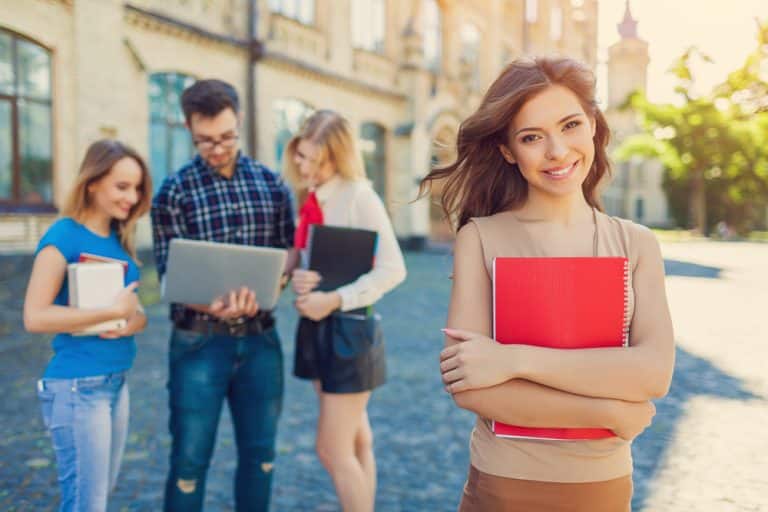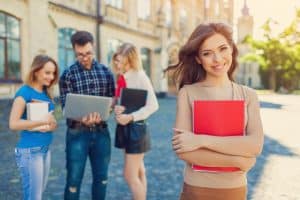 This creates a tight-knit community where students are likely to run into each other frequently and form close relationships. UT Austin, on the other hand, has a much larger campus that spans over 430 acres.
While this means that there are more facilities and resources available to students, it also means that students may need to rely on bikes, buses, or other forms of transportation to get around. Ultimately, the size of the campus may impact your experience at either university, depending on your preferences and priorities.
UC Santa Barbara vs UT Austin: Academic Programs
UCSB and UT Austin offer a broad range of academic programs. UCSB is known for its strengths in the sciences, particularly in marine biology, physics, and chemistry. It also has a strong humanities program and an acclaimed writing program. UT Austin, on the other hand, is known for its outstanding business and engineering schools. It also has a top-ranked liberal arts program and is recognized for its research and commitment to innovation. Ultimately, the program and department you're interested in may have a greater influence on your decision than the overall reputation of the institution.
One of the unique features of UCSB is its College of Creative Studies, which offers highly selective programs in art, literature, music, and science. This college provides students with a more personalized and interdisciplinary education, allowing them to work closely with faculty members and pursue their passions in a supportive environment.
UT Austin, on the other hand, is home to the Dell Medical School, which is focused on transforming healthcare through innovative research and education. The medical school offers a unique curriculum that emphasizes hands-on learning and collaboration with healthcare professionals, as well as opportunities for students to work on cutting-edge research projects.
UC Santa Barbara vs UT Austin: Faculty and Student Ratio
The ratio of faculty to students is an essential factor to consider when evaluating a university. At UCSB, the student-to-faculty ratio is 17:1, while at UT Austin, it's 18:1. Both schools have a diverse faculty of experienced scholars and researchers who are passionate about their fields.
These ratios mean smaller class sizes and more access to professors for students at UCSB. However, neither school has an insurmountable disadvantage in this area.
It's important to note that while the faculty-to-student ratio is a significant factor in evaluating student support, it's not the only one. Other factors, such as the availability of academic resources, extracurricular activities, and mental health services, also play a crucial role in ensuring students' success.
Both UCSB and UT Austin have robust support systems in place to help students navigate their academic and personal lives. From tutoring services to career counseling, students at both universities have access to a wide range of resources to help them achieve their goals.
UC Santa Barbara vs UT Austin: Admission Requirements
Admission to UCSB and UT Austin is competitive. Both require a rigorous academic record, impressive extracurricular activities, and strong letters of recommendation. UT Austin also requires students to submit an official SAT or ACT score. Meanwhile, UCSB is test-optional for the 2022-2023 academic year. It is crucial to familiarize yourself with each school's specific requirements and admissions process before applying to ensure your application is competitive.
Additionally, both UCSB and UT Austin consider essays as an important part of the application process. These essays provide an opportunity for applicants to showcase their writing skills and personality.
UT Austin requires two essays, while UCSB requires only one. It is important to take the time to carefully craft your essays and have them reviewed by a trusted advisor or teacher.
UC Santa Barbara vs UT Austin: Cost of Attendance
The cost of attending college is a significant factor in the decision-making process. UCSB is a public university that offers in-state tuition and out-of-state tuition. In-state tuition and fees for UCSB are approximately $14,450 per year, and out-of-state tuition is around $44,204 per year. UT Austin also offers in-state and out-of-state tuition. In-state tuition and fees for UT Austin are around $10,314 per year, and out-of-state tuition and fees are approximately $42,082 per year. Additionally, both universities offer scholarships and financial aid packages. It's essential to evaluate all the costs and compare financial aid offers before making a final decision.
Aside from tuition fees, room and board, and other expenses, there are other factors to consider when evaluating the cost of attendance. For instance, the location of the university can significantly impact the cost of living. In Santa Barbara, where UCSB is located, the cost of living is relatively high compared to Austin, where UT Austin is situated. Transportation costs, such as gas, parking, and public transportation, should also be taken into account.
Furthermore, students should consider the cost of textbooks, supplies, and other academic materials, which can add up to a significant amount over time. It's crucial to factor in all these expenses when comparing the cost of attendance between universities.
Student Life in Santa Barbara Vs. Austin: Which City Offers More Fun Activities?
Both Santa Barbara and Austin offer vibrant communities with countless opportunities for students to explore. Santa Barbara boasts beautiful beaches, hiking trails, and wineries. Austin, with its cutting-edge music scene and Tex-Mex cuisine, has a lot to offer. Both universities offer exceptional extracurricular activities, including sports, clubs, and events. It ultimately depends on your preferences and what you're looking for in a college experience.
However, there is one area where Santa Barbara stands out – its proximity to other popular destinations. Located just a few hours away from Los Angeles, San Francisco, and even Las Vegas, Santa Barbara offers students the opportunity to explore some of the most exciting cities in the country. On the other hand, Austin is relatively isolated, with the nearest major city being Dallas, which is over three hours away by car. While Austin has plenty to offer within its city limits, students who want to explore beyond the city may find it more challenging to do so.
Housing Options Available at UC Santa Barbara and UT Austin.
Both universities offer on-campus housing options. At UCSB, first-year students are required to live on campus, and the university has numerous residence halls and apartments available for upperclassmen. UT Austin also offers on-campus housing, including dormitories, apartments, and co-op housing. Additionally, both universities have off-campus housing options available for students who prefer to live independently. Be sure to research all housing options and corresponding costs before deciding.
It's important to note that the availability and cost of housing can vary greatly depending on the location and time of year. For example, in Santa Barbara, the demand for off-campus housing is high and prices can be steep. However, in Austin, there are many affordable off-campus housing options available, especially in the surrounding neighborhoods.
It's also worth considering factors such as transportation and proximity to campus when deciding on housing options. Some students may prefer to live closer to campus for convenience, while others may prioritize a quieter, more residential area. Ultimately, it's important to weigh all factors and make an informed decision that fits your individual needs and budget.
Research Opportunities at UC Santa Barbara Vs. UT Austin: Which One is Better?
UCSB and UT Austin are both renowned research universities, dedicating significant resources to research in various fields. UCSB has an extensive research focus, particularly in the areas of physics, engineering, and materials sciences.
UT Austin is known for its concentration on computer science, engineering, and business. Both universities offer many opportunities for undergraduate students to participate in research, including summer research programs, research assistantships, and internships. Ultimately, it's essential to research the specifics of the research opportunities available within the programs you're interested in and determine which institution aligns more with your research goals.
It's worth noting that both UCSB and UT Austin have strong connections to industry partners, providing students with opportunities to work on real-world projects and gain valuable experience. UCSB has partnerships with companies such as Google, Microsoft, and Intel, while UT Austin has collaborations with Dell, IBM, and Samsung.
These partnerships can lead to internships, research projects, and even job opportunities after graduation. Therefore, it's important to consider the industry connections of each university when deciding which one is better for your research interests and career goals.
Career Opportunities After Graduation from UC Santa Barbara or UT Austin.
Both universities have a reputation for preparing students for success in their career paths. UCSB has a proven track record for producing successful alumni in its science and technology programs. UT Austin has a robust alumni network and is particularly well-known for producing talented graduates in the fields of business and engineering.
Both universities have career centers, resume-building resources, and networking events to aid students in finding career opportunities. It's crucial to research which industries or career paths have a higher demand in the geographic region you're interested in working in upon graduation.
Additionally, both universities offer internship programs that allow students to gain hands-on experience in their desired field. These internships can often lead to job offers upon graduation and provide valuable connections in the industry. It's important to take advantage of these opportunities and apply early to secure a spot.
Furthermore, both UCSB and UT Austin have strong entrepreneurship programs that encourage students to start their own businesses. These programs provide resources such as mentorship, funding, and networking events to help students turn their ideas into successful ventures. Graduates who start their own businesses have the potential to create jobs and make a significant impact in their communities.
Sports Teams Offered at Both Universities: Which One Has a Stronger Athletic Program?
Both UCSB and UT Austin have Division I athletic programs and offer numerous sports for students to participate in, including basketball, soccer, and volleyball. UCSB is known for its men's soccer team, which has won multiple national championships.
UT Austin has a nationally renowned football program and other successful sports teams, including basketball and baseball. It's important to research the athletic programs and teams you're interested in and decide which institution aligns more with your interests.
Additionally, both universities offer opportunities for students to get involved in intramural sports, which are recreational leagues for students who want to play sports in a more casual setting. These leagues include sports such as flag football, ultimate frisbee, and dodgeball. Participating in intramural sports can be a great way to stay active and meet new people on campus.
Diversity on Campus: Comparing the Student Body at Both Universities.
UCSB and UT Austin have student bodies that are both diverse regarding race, ethnicity, and nationality. UCSB is a designated Hispanic-Serving Institution, and 47% of the student body identifies as Hispanic.
UT Austin's student body is largely white, but the school has dedicated resources and is committed to improving diversity on campus. Both universities offer resources for students from underrepresented groups and have various clubs and organizations dedicated to promoting inclusivity and diversity on campus.
However, the two universities differ in terms of the international student population. UCSB has a smaller international student population compared to UT Austin, which has a significant number of international students from over 120 countries.
The international student community at UT Austin adds to the diversity of the campus and provides opportunities for cultural exchange and learning. Both universities recognize the importance of diversity and strive to create an inclusive environment for all students.
Internship Opportunities Available for Students Attending UC Santa Barbara or UT Austin.
Both UCSB and UT Austin have extensive connections to industry leaders and offer internship opportunities to students in various fields. UCSB has a geographic advantage, as it's located near many technology and business companies in southern California.
UT Austin has a strong relationship with businesses in Texas and has a robust career center dedicated to providing students with career development opportunities. It's essential to research the specific industries and companies you're interested in and which university offers more significant networking opportunities in those areas.
UCSB offers a wide range of internship opportunities in the fields of engineering, computer science, and environmental studies. The university has partnerships with companies such as Google, Amazon, and Microsoft, providing students with valuable hands-on experience in the tech industry. Additionally, UCSB's proximity to the beach and outdoor recreation areas makes it an attractive location for students interested in environmental studies and sustainability.
UT Austin's career center offers a variety of resources to help students secure internships, including resume and cover letter reviews, mock interviews, and career fairs. The university has strong connections to the energy industry, with many students securing internships at companies such as ExxonMobil and Chevron. UT Austin also has a thriving startup community, with many students interning at local tech startups and gaining valuable entrepreneurial experience.
Campus Safety and Security Measures in Place at Both Universities.
Both universities take campus safety and security seriously and have implemented various measures to ensure student safety. UCSB has a dedicated police department and numerous safety programs, including a campus escort service and a blue light emergency system.
UT Austin also has a dedicated police department and has invested in security measures such as surveillance cameras and emergency call boxes. It's critical to research any safety concerns and evaluate each campus's safety measures before deciding where to enroll.
In addition to the safety measures mentioned above, both universities have also implemented mental health resources for students. UCSB offers counseling services, support groups, and crisis intervention programs. UT Austin has a counseling and mental health center that provides individual and group therapy, as well as psychiatric services. It's important for students to prioritize their mental health and take advantage of these resources if needed.
Furthermore, both universities have implemented measures to address sexual assault and harassment on campus. UCSB has a Title IX office that provides resources and support for survivors, as well as prevention education programs.
UT Austin has a Title IX coordinator and a sexual assault and domestic violence prevention program. It's crucial for universities to prioritize the safety and well-being of all students and take action to prevent and address instances of sexual assault and harassment.
Alumni Networks of UC Santa Barbara and UT Austin: How They Can Benefit You After Graduation.
An essential factor to consider when choosing a university is the potential connections you can make within the alumni network. UCSB has a strong network of successful alumni in various industries, including the entertainment and technology fields.
UT Austin has a robust alumni network, with many successful graduates in business, engineering, and politics. Both universities have alumni events and networking opportunities to help graduates connect with successful alumni. Ultimately, it's essential to research the career paths you're interested in and which alumni networks align more with your goals.
In conclusion, both UCSB and UT Austin are excellent universities with unique strengths and opportunities. Ultimately, which institution you choose depends on your preferences and career goals. Consider all of the factors outlined here, and research each university thoroughly before making your decision.
It's important to note that alumni networks can also provide valuable mentorship opportunities. Many successful alumni are willing to offer guidance and advice to recent graduates, which can be incredibly helpful when navigating the job market.
Additionally, alumni networks often have job boards and career resources exclusively available to members, which can give graduates a competitive edge in their job search. Therefore, it's worth considering the potential mentorship and career resources available through each university's alumni network when making your decision.