UChicago Deadlines
What are the current UChicago deadlines for admission? UChicago's first-year candidates submit their applications to the university's undergraduate College, which encompasses all of the university's academic majors, minors, and programs of study. First-year applicants, who are also known as QuestBridge Applicants, Home-Schooled Applicants, and International Applicants, are the only ones who are permitted to submit an application for entry during the Autumn Quarter.
First-year students at the University of Chicago have the option of selecting one of four different application plans. Your application will be subjected to the same meticulous assessment procedure regardless of which of these options you choose, so it is important that you select the option that is the most suitable for you. Before making a choice about which college to attend and how to apply, we strongly suggest that you investigate a diverse selection of educational institutions.
When deciding which application plan for the University of Chicago is best for you, you should think about when you will be ready to apply and whether or not you are ready to make a commitment that is legally binding to the University of Chicago. Based on the UChicago deadlines, UChicago provides two Early Decision application rounds for prospective students who are positive that they would attend the university if they were granted admission and have no other options.
Early Decision II gives students the opportunity to delay declaring their commitment to the University of Chicago until later in the admissions process, in contrast to the standard Early Decision program (ED I) of the University of Chicago, which based on the UChicago deadlines, has a deadline in November. The application deadline is normally around the middle of January, and admissions decisions are typically communicated around the beginning of March which is based on the UChicago deadlines.
In addition to its Regular Decision strategy, the University of Chicago provides applicants with an Early Action plan that does not obligate them to attend. Students who are unsure of which institution they would like to attend but want to apply early and obtain an admissions decision early can consider the Early Action (EA) deadline. This is the greatest option for students in this situation.
You have several months to let us know whether or not you will be attending the university after applying as an Early Action applicant because doing so does not constitute a binding commitment to attend the university if you are admitted. Based on the UChicago deadlines, Early Action is the preferable option over an Early Decision plan to go with if you want to evaluate the admissions offers and financial aid packages that different universities have provided you with before making your final decision.
| | | | | |
| --- | --- | --- | --- | --- |
| | Early Action | Early Decision I | Early Decision II | Regular Decision |
| Application Due Date | November 1 | November 1 | January 4 | January 4 |
| Admission Decision Release Date | Mid-December | Mid-December | Mid-February | Late March |
| Student Reply Due Date | May 2 | Mid-January | Early March | May 2 |
Is UChicago Test Optional in 2023?
Is UChicago test optional in 2023? The UChicago Empower Initiative, which is a test-optional admissions process, was introduced on June 14, 2018, by the University of Chicago. The goal of this initiative is to make the University of Chicago's undergraduate College more accessible to students from first-generation families and families with low incomes.
Along with increased financial aid and programmatic resources, the University of Chicago will enable more students to pursue higher education, regardless of their background, geographic location, or ability to pay for it. UChicago is the first top-ranked college to implement a policy that allows students to opt-out of taking standardized tests.
Although the University of Chicago believes that your transcript demonstrates your academic record within the context of your school, they also believe that it is helpful to see evidence of academic achievement that exists outside of the context of your school.
This is due to the fact that schools can be very different from one another. Because of this, several educational institutions require candidates to provide either their SAT or ACT scores. In this broader perspective, an applicant's score on either the SAT or the ACT can be interpreted as a reflection of their academic preparation.
There are some applicants who might have the impression that their score on the SAT or ACT does not adequately represent their academic aptitude or potential. If this is your situation, you have the option of applying to UChicago via the test-optional approach, in which case you will not be required to submit your SAT or ACT results along with your application.
We encourage all students, regardless of the testing plan they have chosen, to send in any additional materials (details of which can be found in the Supplements section) that they consider to be the most representative of their abilities, interests, and possible contributions to the University of Chicago.
The Scholastic Aptitude Test (SAT), the American College Testing Program (ACT), and other standard measures can continue to be an important component of the University of Chicago's holistic admission process for students who elect to send scores. Additionally, the SAT and ACT are required components of the application process at many other highly selective schools. These examinations have the potential to provide useful information about a student, which UChicago and other colleges will take into consideration along with the other aspects of an applicant's application.
Students are strongly encouraged to take standardized tests such as the SAT and ACT and to report their scores to the University of Chicago if they believe that their scores accurately reflect their abilities and potential. They expect that the great majority of students, given that many of their classmates do require testing, will continue to take tests and may still submit their test scores to UChicago. This is because many of their peers do require testing.
Does everyone get UChicago Interview?
Does everyone get UChicago interview? You have the option to submit a two-minute video introduction in place of an interview if you would want to add your voice to your application. This can be done in place of an interview if you so choose. Students won't be penalized in any way if they choose not to make the video introduction and choose not to do so because it is truly an optional assignment. Despite this, it is an excellent method for demonstrating an interest in the topic.
This video is just another opportunity for the admissions committee to get to know you better and serves as a replacement for the alumni/current student interview, which has since been eliminated. They are not expecting Hollywood video quality, perfect editing, or a rigorous screenplay, and they are requesting that it be under two minutes long. Nevertheless, it is essential that one speaks in a clear and confident manner, makes use of strong natural lighting, and minimizes the amount of additional background noise that could be distracting.
Remember that it's just another opportunity for people to get to know you, so the video should be genuine and created in your own voice. Authenticity is key.
UChicago Admission Requirements
What are the needed UChicago admission requirements? Applicants have the option of submitting either the Coalition Application or the Common Application; however, the University of Chicago Supplement is included in both of these applications. Applicants will also be asked to register a UChicago Account, which will allow them to submit information and view their admissions decision after the account has been created.
Select One of Two Applications
The Coalition Application or the Common Application are both accepted by UChicago. When you apply to the University of Chicago, in addition to the standard application, you will be required to submit two extra essays. These essays will not be shared with any other educational institutions.
Extracurricular Activities
Include in your list of extracurricular activities everything that you do when you are not in school since that is how you spend your time outside of the classroom. This might be an organized organization, team, or competition; a pastime that you follow on your own; a part-time work; a responsibility toward your family; or anything else that you do with your time outside of the classroom.
Personal Statement
It is your opportunity to convey yourself and your thoughts in your own words within the context of your personal statement. All of the colleges and universities to which you are applying will receive a copy of your personal statement if you use the Common or Coalition Application. As a consequence of this, it should not be unique to any one particular school. Your personal statement needs to be written in a way that is appropriate for a wide variety of readers and should highlight your strongest qualities.
UChicago Supplement
The University of Chicago Supplement needs two essays: one longer one, chosen by you from a selection of several possible topics, and one shorter one, explaining why you would like to attend the University of Chicago. You can obtain a copy of the Supplement by using either the Coalition Application or the Common Application.
Your UChicago Account
Students have the option of starting either the Coalition or the Common Application before or after creating a UChicago Account.
Application Fee and Automatic Fee Waiver
Students who wish to apply for need-based financial aid at the University of Chicago are not required to pay an application fee in order to do so. Our application fee is $75 for students who are not applying for need-based financial aid and can be submitted through either the Coalition Application or the Common Application.
Secondary School Report and High School Transcript
You should talk to the guidance counselor at your secondary school about filling out the Secondary School Report and submitting it together with your official transcript. If your secondary school does not have a counselor available to submit the Secondary School Report and transcript on your behalf, a teacher or school administrator may do so instead.
Report from the Secondary School
The Secondary School Report gives us a summary of your performance academically during your time in secondary school. Through either the Coalition Application or the Common Application, guidance counselors at secondary schools have the opportunity to electronically submit letters of recommendation and school forms on behalf of their students.
Transcript from the High School
Your high school ought to provide you with an official transcript that details the classes you took and your grades during the entirety of your high school tenure. When we are reviewing your application, we will use your transcript as a roadmap to follow your academic journey through high school.
The University of Chicago will examine your academic record during all four years of high school, particularly to determine whether or not you have effectively pushed yourself through the courses that you have taken and whether or not you have performed well in those classes.
Two Teacher Evaluations
For first-year candidates, UChicago wants two recommendations from teachers from their high school, and for transfer applications, UChicago requires two references from college instructors. Academic subjects include mathematics, social studies, history, science, English or literature, a foreign language, and other classes in which you are doing substantial amounts of reading, writing, or class discussion. This definition of "academic subjects" was developed for the purpose of defining what should be included in letters of recommendation.
Providing Letters of Recommendation
Through either the Coalition Application or the Common Application, all school counselors and instructors have the opportunity to upload electronic versions of their recommendation letters and school forms. Recommendation letters should never be written by the applicant; rather, the recommender should write the letter and send it directly.
Supplemental Recommendations
If you believe that without a third letter of recommendation from another teacher, an employer, a role model, a youth leader, or a friend, we won't be able to get a complete picture of who you are, you are welcome to submit one more letter.
Midyear Report
You should request that your high school counselor send in a midyear report with grades or a transcript for your first semester or first trimester no later than February 1 of the year in which you have applied, or as soon as practicable thereafter.
Standardized Test
UChicago has a test-optional policy. It is therefore up to you to decide whether or not to send the SAT score. Your application will be taken into consideration by the university regardless of the score you submit. You should send in your scores if you have high confidence that they will play a significant role in determining the outcome of the competition.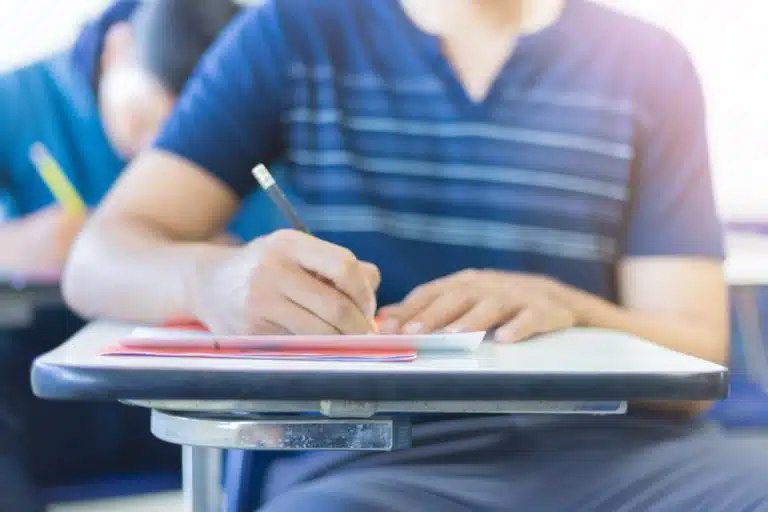 Admissions Chances
What are my admission chances at UChicago? The University of Chicago has a very low acceptance rate and requires applicants to have  high average SAT and ACT scores in order to be considered for admission. However, UChicago does not require applicants to take admissions tests, and the university uses a comprehensive admissions process that considers a variety of variables in addition to applicants' grades and test results.
Your participation in significant extracurricular activities and keeping a demanding course schedule can both help boost your application, as can writing application essays that are compelling and glowing letters of recommendation that extol your virtues.
Even if a student's test results fall outside of the normal range for admission to the University of Chicago, they may still be given serious consideration if they have a story or accomplishment that is particularly appealing. Additionally, in addition to maintaining academic performance that is in line with the standards for admission to the University of Chicago, you should also get involved in extracurricular activities that are in line with the principles that guide UChicago.
Participate in a group activity at your school, such as the band, a sport, or another club. If, for instance, the University of Chicago places a high premium on music, you should make every effort to become involved in a group that is dedicated to the study of music.
Become active in your community through volunteering. In addition to colleges, there are a plethora of other opportunities to become active in Chicago. They want students who will contribute back to the local community and the greater Chicago area in general, and the University of Chicago is looking for applicants who are also good ambassadors for the school.
Make the most of your summer by engaging in activities that contribute to your values, personal development, leadership qualities, and other less quantifiable characteristics. The University of Chicago needs to know that you will be more to their community than just your test scores and grades; they need to know that you will be an asset to their community and will contribute to it. Your experiences ought to highlight the fact that you are more than just your grades and score on tests.
If you need help putting the finishing touches on your early applications, or want some advice on whether or not applying Early Decision or an Early Action is a good option for you, at AdmissionSight, we have over 10 years of experience guiding students through the competitive admissions process, including our athletic recruitment program.
AdmissionSight can help you put your best foot forward when applying to college this fall. Contact us today for more information on our services.