UChicago Short Answer Questions
What Is the Primary Purpose of Short Answer Questions?
The University of Chicago is well known for its thought-provoking essay prompts. If these unique prompts caught your attention, you might ask "What is the primary purpose of short answer questions?" The school views them as a chance for students to introduce themselves, their interests, and their aspirations. They can be approached in any manner, from the most serious to the most frivolous.
Every year, emails are sent to current and recent college students asking for suggestions for essay subjects. Many of the several hundred responses UChicago gets are brilliant, fascinating, or simply bizarre. The UChicago short answer questions were motivated by suggestions made by UChicago students and alumni, as you can see from the attributions.
How Many Supplementals Do You Need for UChicago?
The Coalition Application or Common Application, both of which include the University of Chicago Supplement, should be used by applicants. The creation of a UChicago account, where applicants can submit information and view their admissions decision, will also be required of them. Moving on to the next question, how many supplementals do you need for UChicago?
UChicago is well recognized for its peculiar essay questions, which is not surprising given how peculiar UChicago is.
There are two essay supplements for the University of Chicago. These prompts were not identified as UChicago short answer questions though neither of them has a set word count and brevity is also encouraged. It is because admissions officers have to read applications fast and each response ought to be limited to roughly 650 words (which is the Common App word limit).
How To Answer UChicago Short Answer Questions?
UChicago essays should unquestionably be seen as creative writing as opposed to dry examination. Feel free to disturb the rhythms of the essay writing without being too casual. Insofar as it is consistent with your voice and topic matter, you should strive to be creative, interesting, and colorful. Let's take a look at how to answer UChicago short answer questions.
UChicago Essay No. 1 (Required)
How does the University of Chicago, as you know it now, satisfy your desire for a particular kind of learning, community, and future? Please address with some specificity your own wishes and how they relate to UChicago. (no word limit)
This UChicago supplement essay question is similar to many of the "Why this school?" supplemental essay questions you'll probably come across. Admissions officers want to know why you think UChicago is the best location for you in order to create a class of students who exemplify the university's objectives and core values.
There is no word limit for this topic in the UChicago essay guidelines so you have as much room as possible to respond to this question. Your responses to the UChicago essay questions should highlight the specific academic and extracurricular factors that make you a good fit for the university.
Set objectives.
First, ask yourself what your academic and personal goals are for college.
Why do you wish to pursue your particular major in academics? What courses, opportunities for research, and other academic resources can UChicago provide you to satisfy your academic needs? Next, consider your goals for the future once you graduate. Do you have any additional academic interests that UChicago can help you with? What combinations of your academic interests do you hope to make for a well-rounded and distinctive educational experience? You can use any of these inquiries to strengthen your UChicago essay.
Be particular.
After that, do some research utilizing the UChicago website and any other tools you have at your disposal. You can then make your UChicago essay as particular and unique as you can.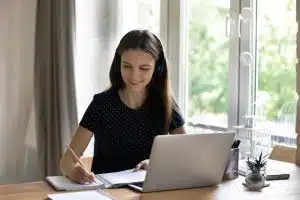 Specificity is the key in this UChicago Supplement essay prompt! Consider the specific chances and tools that UChicago may provide you as you conduct research and write as you build your college experience. The essay is not detailed enough for a UChicago application if it would still make sense after any other college is substituted for "UChicago".
Let's review the supplemental essay samples for UChicago short answer questions. The first example of a UChicago essay starts with a mention of a campus visit, demonstrating the author's interest in the school, and establishes the tone by describing a class discussion that had an impact on them.
Writer 1: When I visited UChicago, a friend invited me to step into her Comparative Literature class: Monstrosity and the Monstrous.
Take note of the specificity in this paragraph. The greatest UChicago essay examples, like this one, describe the class the writer visited or is most enthusiastic about, rather than merely mentioning it. The student is showing all of the study and first-hand experience he or she had with the university's classes, teachers, and traditions in essays like this one which became one of the successful UChicago essay examples.
Writer 2: A few days ago, I had the pleasure of visiting UChicago's campus. What I found was exactly what I'd hoped for: an absurdly specific and drawn-out debate over which poem was better, The Iliad, or The Odyssey.
Both of the UChicago additional essay samples show that the authors have a deep understanding of the university and can identify certain locations, courses, and traditions that they are passionate about. Additionally, nobody of the UChicago additional essay examples mentions the university's status or repute.
UChicago Essay Key Questions:
Do your draft's descriptions of your academic and personal objectives make sense?
Do your goals relate to the learning, community, and future you hope to find through your college experience?
Third, have you demonstrated how you can use certain UChicago resources to achieve those goals?
UChicago Essay No. 2 (Required)
The second UChicago supplement essay, or the "extended essay," is a little more unusual than the first UChicago essay, which is quite conventional. This UChicago essay is renowned in the world of college applications for possibly being the most imaginative prompt that applicants will come across. The prompts are as follows:
Choose one of the six extended essay options and upload a one- or two-page response. Please include the prompt at the top of the page.
What if the moon were made of cheese? Or Neptune made of soap? Pick a celestial object, reimagine its material composition, and explore the implications. Feel free to explore the realms of physics, philosophy, fantasy…the sky is the limit! (Inspired by Tate Flicker, Class of 2025)
What's so easy about pie? (Inspired by Arjun Kalia, Class of 2025)
In Homer's Iliad, Helen had a "face that launched a thousand ships." A millihelen, then, measures the beauty needed to launch one ship. The Sagan unit is used to denote any large quantity (in place of "billions and billions"). A New York Minute measures the period of time between a traffic light turning green and the cab behind you honking. Invent a new unit of measurement. How is it derived? How is it used? What are its equivalents? (Inspired by Carina Kane, Class of 2024, and Ishaan Goel, Class of 2025)
"There is no such thing as a new idea" -Mark Twain. Are any pieces of art, literature, philosophy, or technology truly original, or just a different combination of old ideas? Pick something, anything (besides yourself), and explain why it is, or is not, original. (Inspired by Haina Lu, Class of 2022)
It's said that history repeats itself. But what about other disciplines? Choose another field (chemistry, philosophy, etc.) and explain how it repeats itself. (Inspired by Ori Brian, AB'19)
In the spirit of adventurous inquiry, pose your own question or choose one of our past prompts. Be original, creative, thought-provoking. Draw on your best qualities as a writer, thinker, visionary, social critic, sage, citizen of the world, or future citizen of the University of Chicago; take a little risk, and have fun. Please upload your response here. (no word limit)
There is no word limit for essays at the University of Chicago, to start. Instead, you will provide a one- to two-page response to each prompt. You can write without worrying about the UChicago essay word limit if you keep this in mind. Take as much time and space as you require, in other words. It's time to start thinking a little outside the box right now!
You might be unsure after reading these UChicago essay questions, and that's good! Once more, glance at our UChicago supplemental essay samples if you need some ideas. You can have a better understanding of what admissions officers consider when judging applicants by using these UChicago essay samples. There isn't a secret formula, though. Instead, admissions officers are seeking sincere, original responses that capture the essence of the instructions.
In other words, the purpose of this UChicago supplement essay is for admissions officers to assess your capacity for original thought. Take into account that they're offering you a rare chance to showcase a side of yourself that few schools seek to view. UChicago offers you the choice of employing one of their earlier riddles or posing your own complex question in addition to the first five ideas. Visit UChicago's website for a list of previous essay samples.
Are you having trouble choosing a beginning for this UChicago supplemental essay? You could start with a writing task! Set a timer and choose three or four of the UChicago essay prompts that most resonate with you to start. Then, spend no more than 10-15 minutes writing on each subject. Did you feel the urge to continue writing on one of the UChicago essay prompts after you finished? Then, there is your prompt!
Check out some of the UChicago supplemental essay samples for earlier prompts for ideas. You can get an idea of how students responded to unusual essay prompts even though these essay examples won't match the aforementioned prompts.
You'll also see that, in the absence of a UChicago essay word limit, the essay by one author is just about 700 words, while the essay by the other author is just over 1000 words. This brings up the warning about the UChicago essay word limit: don't feel that you have to write a long essay only to meet the word requirement. Instead, ensure that your draft is finished and that your ideas have been developed in full.
The most crucial aspect of any UChicago essay prompt is that you share a personal aspect of who you are, your hobbies, or your accomplishments.
A student might investigate what would happen if the Milky Way were comprised of genuine milk and how it might support or interfere with the motion of the objects in our galaxy while envisioning the material composition of a celestial object. A student-athlete, on the other hand, would reflect on how the delectable dairy product has influenced their experiences as an athlete trying to maximize the quantity of calcium in their bones.
Consider the UChicago essay assignment, "What's so Easy About Pie?" Do you want to respond to this literally or figuratively? You may, for instance, write about how much you enjoy baking and trying out various pie and pastry flavors. Afterward, apply your understanding of baking to a study of how chemistry and biology impact the food we eat, and vice versa.
Maybe a candidate who really likes music may investigate the finite number of notes on the scale and how they repeatedly occur in various octaves for the UChicago essay prompt about a topic that repeats itself. This may inspire the student to write about how they experiment with various keys, tones, and genres when they compose unique music.
UChicago Essay Key Questions:
Have you chosen a topic and prompt that you believe you can relate to?
Do your innovative, logical, and cohesive responses to the subject at hand tell something about your style of thinking?
Is there anything about you, your personality, your ideals, or your accomplishments that are apparent in your response?
What Does UChicago Look for in Essays?
Before you begin writing your essay, one important thing to check is "What does UChicago look for in essays?" The essay questions at UChicago are designed to show who you are as a learner, a thinker, and ultimately as a person.
Admissions officers are interested in your background and your potential to benefit their extracurricular and academic community. They want to know that you are driven, knowledgeable, and creative enough to succeed in a demanding yet incredibly rewarding academic setting.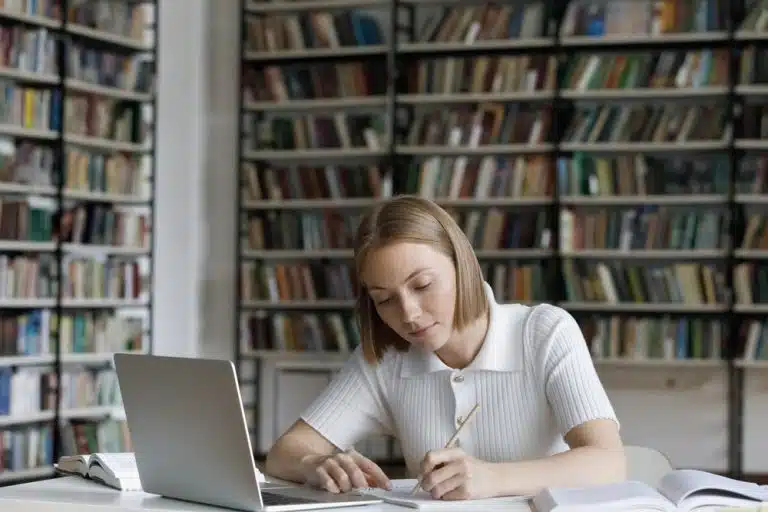 The university is looking for students who are interested in going for reasons other than prestige and ranking, as you can see from the UChicago essay samples. Additionally, the top UChicago supplemental essay examples display a depth of understanding of the institution. For instance, the UChicago prompt author intended to study economics and take Professor Levitt's course on "The Economics of Crime." For admissions officers, demonstrating your familiarity with the university is quite remarkable.
The essay questions at UChicago invite you to describe your fundamental self and advise you to "simply be yourself and write in your own voice." Visit their primary application page to get a better idea of what this looks like and how it ties to the UChicago essay prompts.
Here are some suggestions to aid your brainstorming:
Exemplary responses for exceptional prompts: The questions for the UChicago additional essays are unquestionably extremely original. It's acceptable to be frightened, and if you're not a creative writer, you might select a challenge that calls for a more academically inclined response. While it's acceptable to discover a solution that plays to your strengths, keep in mind that other applicants will be submitting all manner of bizarre and wildly innovative essays. In order to stand out from the crowd, you must think of something distinctive and unique.
Take several different routes: You can use various paths to answer each of the problems for the UChicago short answer questions or extended essays. You can write about anything for some prompts, such as the "choose something (besides yourself)" or the subjects of your choice questions. Therefore, don't limit yourself by believing there is a correct response. UChicago wants to understand your personality and background, despite the fact that it may seem that the college wants you to respond in a certain way. Maintain your integrity and accurately express who you are and your worldview.
Don't let the prompts deter you from submitting an application to the school: The questions posed by the University of Chicago are unquestionably unique and challenging, but they are not insurmountably difficult to respond to. Numerous students continue to be accepted each year despite the institution having an established criterion for such peculiar queries. So, resist the urge to leave UChicago off of your list of schools the moment you see these on the Common App. Don't pass up the opportunity to attend this fantastic institution if you have a solid application to compete with other outstanding students because the additional essays look a little frightening.
With the overwhelming application requirements, including UChicago short answer questions, and low acceptance of the said institution, you may feel it would be impossible to get in. However, AdmissionSight has programs that could help you with the tough admissions process. If you would like to know what AdmissionSight can offer, feel free to set up an initial consultation with our college admissions experts.