The UChicago Study Abroad Program
If you're a student interested in exploring the world and gaining valuable academic and personal experiences, the UChicago Study Abroad Program might just be for you. This comprehensive guide will provide you with all the key information you need to know before embarking on this exciting adventure.
Overview of the UChicago Study Abroad Program
The UChicago Study Abroad Program is an excellent opportunity to study in another country and gain a unique cultural perspective while earning credits or fulfilling degree requirements. Students can choose from a variety of programs that range in length and location. The program provides opportunities for students to explore their interests and passions and gain new perspectives.
Studying abroad is an exciting and life-changing experience. It allows students to step out of their comfort zones and immerse themselves in a new culture. By living and studying in a foreign country, students can gain a deeper understanding of the world and themselves.
Program Goals and Objectives
The goal of the UChicago Study Abroad Program is to provide students with an enriching international experience that complements their academic pursuits. Students can gain valuable insight into different cultures, develop global perspectives, and enhance their language skills. The program aims to foster an understanding of global issues and to cultivate responsible international citizenship.
Studying abroad can help students develop important skills such as adaptability, independence, and intercultural communication. These skills are highly valued by employers and can help students stand out in a competitive job market.
Types of Programs Offered
UChicago offers several types of study abroad programs, including traditional semester-based programs, shorter-term programs, and internship-based programs. Students can choose from a variety of locations around the world, including Europe, Asia, Africa, and South America. Some programs are open to all UChicago students, while others are designed for specific majors or interests. There is a program for every student's academic and personal goals.
Shorter-term programs, such as summer or winter quarter programs, are a great option for students who may not be able to commit to a full semester abroad. These programs typically last 4-8 weeks and offer a condensed academic and cultural experience.
Internship-based programs allow students to gain professional experience in their field of study while also experiencing a new culture. These programs typically involve an academic component, such as a research project or coursework, in addition to the internship.
Partner Institutions and Locations
UChicago partners with prestigious institutions around the world to provide students with a diverse range of academic and cultural experiences. You'll have the ability to choose from top universities such as Freie Universität Berlin in Germany or the University of Hong Kong in China. Each program location has something unique and exciting to offer, and all are designed to expand your horizons and broaden your life experiences.
For example, studying abroad in South America can provide students with a unique perspective on Latin American culture and history. Students can explore the vibrant cities of Buenos Aires or Rio de Janeiro, or immerse themselves in the natural beauty of the Amazon rainforest or the Andes mountains.
Studying abroad in Europe offers students the opportunity to explore the rich history and culture of the continent. Students can study in cities such as Paris, Rome, or Madrid, and visit famous landmarks such as the Eiffel Tower or the Colosseum. They can also experience the unique cuisine and customs of each country.
Overall, the UChicago Study Abroad Program is an excellent opportunity for students to gain a global perspective and enhance their academic and personal growth. Studying abroad can be a life-changing experience that opens doors to new opportunities and perspectives.
Application Process and Requirements
Now that you know the basics, it's time to dive into the application process for your study abroad experience. Though the application process may seem daunting at first, it's extremely straightforward. Follow the steps below and take note of important deadlines and required materials.
Studying abroad can be one of the most rewarding experiences of your college career. Not only will you be able to immerse yourself in a new culture and gain a broader perspective on the world, but you'll also have the opportunity to develop new skills, make lifelong friends, and enhance your resume. As such, it's important to take the time to carefully consider your options and choose a program that aligns with your academic and personal goals.
Eligibility Criteria
Before you start your application, ensure you meet the eligibility criteria. Generally, you'll need to have a certain GPA and class standing and be in good academic and disciplinary standing with the university. Additionally, some programs may have specific language requirements or prerequisites, so make sure you're choosing a program that suits your abilities and interests.
It's also important to consider the financial aspect of studying abroad. While many programs offer scholarships and financial aid, you'll still need to budget for expenses such as airfare, housing, and food. Make sure to research the cost of living in your chosen destination and plan accordingly.
Application Deadlines
Deadlines for the UChicago Study Abroad vary by location and program type. Typically, applications for full-year or fall semester programs are due in the first months of the year, while applications for spring semester programs are usually due in the early months of the fall semester. Check the program's website for the exact application deadlines so that you won't miss them.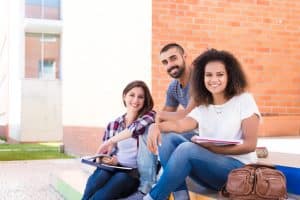 It's a good idea to start your application early so that you have plenty of time to gather all the required materials and ensure that your essays are polished and well-written. Don't wait until the last minute to start your application, as this can lead to unnecessary stress and may result in a rushed and incomplete submission.
Required Documents and Materials
Along with your application, you'll need to submit several supporting materials, such as official transcripts, letters of recommendation, and program-specific essays. You may also need to attend an interview or an information session. Double-check the program's website to ensure you have all required materials, and they're submitted by the deadline.
When it comes to your essays, remember that this is your chance to showcase your unique perspective and motivations for studying abroad. Be honest and authentic in your writing, and don't be afraid to share personal anecdotes or experiences that have shaped your desire to study abroad. Make sure to proofread your essays carefully and have someone else read them over as well to catch any errors or typos.
Tips for a Successful Application
Make sure you're submitting an honest, thoughtful, and thoroughly researched application. This is your chance to showcase your academic and personal strengths, communicate your motivations for studying abroad, and convince the admissions committee that you'll be a dedicated and engaged participant in the program. Make sure to craft your essays with care and attention to detail, as they're an important part of the application.
Additionally, it's a good idea to research the culture and customs of your chosen destination before you depart. This will not only help you better understand and appreciate the local culture, but it will also ensure that you're prepared for any potential challenges or cultural differences you may encounter.
Finally, don't forget to have fun! Studying abroad is a once-in-a-lifetime opportunity, so make the most of it. Take advantage of all the cultural events and activities your program has to offer and don't be afraid to step outside of your comfort zone and try new things. You'll come back from your study abroad experience with a newfound sense of confidence, independence, and global perspective.
Financial Aid and Scholarships
One of the common concerns about studying abroad is the cost. However, the UChicago Study Abroad Program has a variety of options to help students with financial constraints. Below are some options to consider:
UChicago Financial Aid for Study Abroad
UChicago provides eligibility-based financial aid to cover the costs of your program. If you typically receive financial aid from UChicago, you may be eligible for financial aid to help cover the costs of your study abroad program. Consult the financial aid office for more information about the financial aid options available to you.
It's important to note that financial aid for study abroad programs may differ from financial aid for on-campus programs. Therefore, it's crucial to speak with your financial aid counselor to understand the specific aid options available for your study abroad program.
External Scholarships and Grants
There are many external scholarship and grant opportunities available to help cover the costs of studying abroad. These scholarships and grants can come from a variety of sources, including private organizations, government agencies, and non-profit organizations.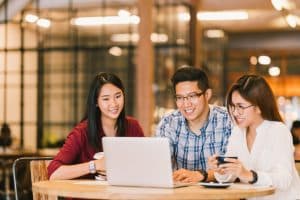 You can find a comprehensive list of scholarships and grants available to UChicago students on the program's website. Some of the most well-known scholarship providers include the Gilman Scholarship, the Boren Scholarship, and the National Security Education Program David L. Boren Scholarship.
It's important to note that scholarship and grant applications often have early deadlines, so it's important to start researching and applying for these opportunities as soon as possible.
Budgeting for Your Study Abroad Experience
Budgeting for your study abroad experience is important to ensure you have a clear idea of the costs associated with the UChicago Study Abroad Program. This will help you plan accordingly, avoid unexpected expenses, and make the most of your experience.
When budgeting for your study abroad program, it's important to consider all expenses associated with the program, including:
Flights
Housing
Food
Transportation costs within your host country
Additionally, it's important to consider any additional expenses you may incur while abroad, such as travel expenses, entertainment, and souvenirs.
To help you budget for your study abroad experience, you can use online tools and resources, such as budgeting apps and travel guides. You can also speak with your study abroad program advisor or alumni to get a better understanding of the costs associated with the program.
Overall, studying abroad is a valuable experience that can broaden your horizons and enhance your academic and personal growth. With careful planning and research, you can make the most of your study abroad experience while also managing your finances effectively.
Preparing for Your Study Abroad Experience
Once you're accepted into the UChicago Study Abroad Program, it's time to start preparing for your adventure. Here are some of the things you should consider before you go:
Visa and Travel Requirements
Depending on your host country, you may need to obtain a visa or other travel documents before you leave. Make sure you're aware of the travel requirements and begin the process early, as the process can take several weeks or even months. The program's website will provide you with detailed information about visa and travel requirements.
Housing and Accommodations
Researching and choosing your housing and accommodations is an important aspect of preparing for your study abroad experience. You can either choose to live in a program-sponsored apartment, live with a host family, or find your own accommodations. Each option has its advantages and disadvantages. Make sure you're aware of the housing and accommodation options available to you, and choose the one that suits your needs and preferences best.
Health and Safety Considerations
UChicago places a high priority on the health and safety of its students while they're abroad. Make sure you're aware of any health risks or precautions you need to take when you're in your host country. Additionally, ensure you enroll in UChicago's comprehensive health and safety program, which provides emergency assistance, travel insurance, and other support services.
Cultural Adjustment and Tips
Living in a different country can be a challenging experience. You'll need to adjust to new customs, cultures, and languages. It's important to be open-minded, patient, and curious and to approach your experience with a willingness to learn and grow. Make sure you're prepared for cultural differences and do your best to embrace them, as they can offer a lot of insight and learning opportunities.
Conclusion
The UChicago Study Abroad Program is an excellent opportunity to expand your horizons, explore new cultures, and gain valuable academic and personal experiences. By following the tips and information provided in this comprehensive guide, you'll be able to navigate the application process, prepare for your experience abroad, and make the most of your adventure. Studying abroad isn't for everyone, but if you're up for a challenge and a chance to expand your knowledge of the world, it's an opportunity to seize.
How AdmissionSight Can Help You With College Admissions
Hello, we're AdmissionSight, a dedicated college admissions consulting service. We're committed to helping high school students navigate the complex journey towards admission to top-tier universities. Our team of experienced consultants guides you through every step, from strategic planning and course selection to crafting compelling personal statements and interview preparation.
We understand that each student is unique, and we help you communicate your individual story in a way that will resonate with admissions committees. Our data-driven approach, personalized strategies, and commitment to reducing stress throughout the process have led to a high success rate, with many of our students being admitted to Ivy League and other top institutions.
We're not just about getting you into college; we aim to set you up for success beyond, by helping you develop a strong academic and extracurricular profile. Contact us and let's turn your college dreams into reality!