UCLA and Swarthmore: A Look at the Two Universities
Choosing the right university can be a difficult decision for any student. With so many options available, it can be challenging to narrow down your choices and ultimately make a final decision.
Today, we're going to take a comprehensive look at two of the most popular universities in the United States: UCLA and Swarthmore. By the end of this article, you'll have a better understanding of the similarities and differences between these two institutions, allowing you to make an informed decision regarding your future academic endeavors.
Location and Campus Overview
When it comes to location, UCLA and Swarthmore are vastly different. UCLA is located in Los Angeles, California, one of the largest cities in the world.
The campus itself is situated in the quaint neighborhood of Westwood, providing students with a vibrant and bustling atmosphere. On the other hand, Swarthmore is located in Swarthmore, Pennsylvania, a small town that's situated roughly 11 miles southwest of Philadelphia. The campus sits on 425 acres of beautiful arboretum, allowing students to enjoy the natural beauty of their surroundings.
Despite their differences in location, both UCLA and Swarthmore offer unique opportunities for students. UCLA's location in Los Angeles provides students with access to a diverse range of cultural experiences, including museums, theaters, and music venues.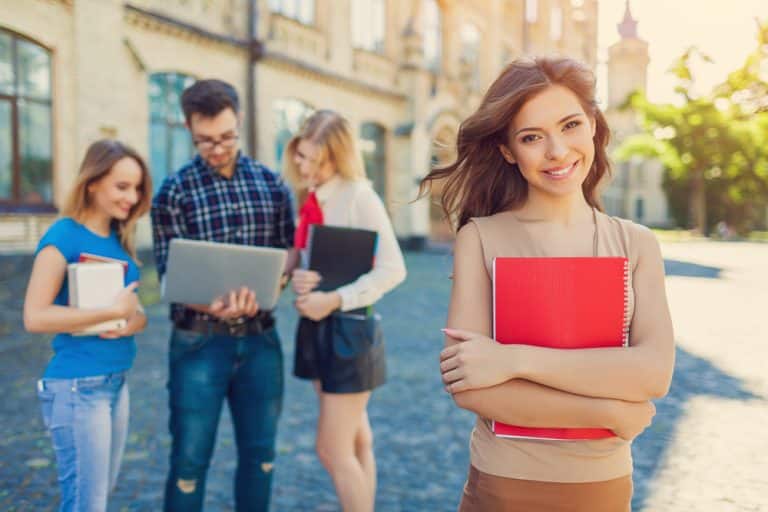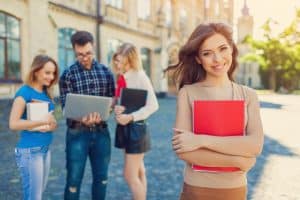 Additionally, the university is located near some of the top companies in the world, providing students with opportunities for internships and networking.
Swarthmore's location in a small town allows for a tight-knit community and a focus on undergraduate education. The campus arboretum provides students with opportunities for research and hands-on learning in environmental studies and biology.
Admissions Requirements and Acceptance Rates
Both universities are highly selective, with competitive admissions processes. UCLA requires a minimum of a 3.0 GPA and 1290 SAT score for acceptance, while Swarthmore requires a minimum of a 3.3 GPA and a 1417 SAT score. UCLA's acceptance rate is 14%, while Swarthmore's acceptance rate is 9%.
It is important to note that both universities also consider extracurricular activities, essays, and letters of recommendation in their admissions decisions.
UCLA places a strong emphasis on community service and leadership experience, while Swarthmore values intellectual curiosity and a passion for learning.
Additionally, both universities offer need-based financial aid to eligible students, with Swarthmore meeting 100% of demonstrated need for all admitted students.
Size and Student Population
UCLA is a much larger institution, with a total enrollment of roughly 45,428 students. Swarthmore, on the other hand, is a much smaller institution, with a total enrollment of 1,647 students.
UCLA's student population is diverse, with students from all over the world representing various backgrounds and cultures. Swarthmore's student population is equally diverse, with a strong emphasis on liberal arts education and small class sizes.
Despite the difference in size, both UCLA and Swarthmore offer a wide range of academic programs and extracurricular activities to their students.
UCLA has over 125 majors and minors, while Swarthmore offers more than 40 courses of study. Additionally, both institutions have a strong commitment to research and innovation, with UCLA being a leading research university and Swarthmore being known for its undergraduate research opportunities.
Faculty and Academics Offered
Both universities offer a wide range of academic programs, with a strong emphasis on research and innovation. UCLA has an impressive faculty, with a total of 13 Nobel Laureates serving on the faculty. Swarthmore also has an outstanding faculty, with a focus on small class sizes and personalized attention from professors.
Additionally, UCLA offers a variety of interdisciplinary programs, allowing students to explore multiple fields of study. These programs include the UCLA Anderson School of Management, the UCLA School of Law, and the UCLA School of Public Health.
Swarthmore, on the other hand, is known for its strong liberal arts curriculum, which emphasizes critical thinking and writing skills across all disciplines.
Both universities also offer extensive resources for undergraduate research, including research grants, fellowships, and opportunities to work with faculty on research projects.
UCLA has a number of research centers and institutes, including the California NanoSystems Institute and the Institute for Society and Genetics.
Swarthmore has a similar emphasis on undergraduate research, with opportunities to work with faculty in a variety of fields, including biology, chemistry, and economics.
Curriculum and Course Offerings
UCLA offers over 125 majors across its undergraduate programs, ranging from the humanities to the sciences. Swarthmore also offers a wide range of undergraduate majors, with a strong emphasis on the liberal arts.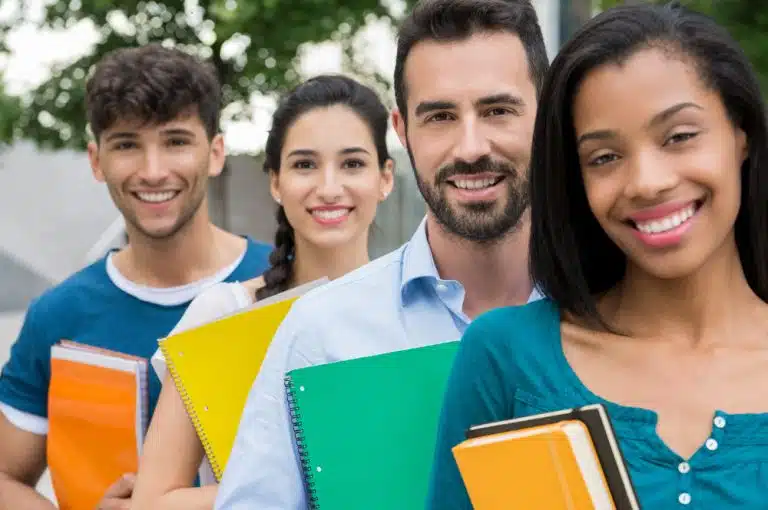 Swarthmore has a unique curriculum structure that requires all students to take a broad base of courses before focusing on their major field of study.
Additionally, both UCLA and Swarthmore offer a variety of elective courses that allow students to explore their interests outside of their major. UCLA has a robust selection of courses in film and television, while Swarthmore offers courses in peace and conflict studies.
Both universities also offer opportunities for students to participate in research projects and internships, providing hands-on experience in their chosen fields.
Campus Facilities and Resources
Both universities have state-of-the-art facilities and resources available to their students. UCLA has over 500,000 square feet of research space available, while Swarthmore has a 425-acre arboretum and a world-renowned library system.
UCLA is home to the Fowler Museum and the Hammer Museum of Art, while Swarthmore has a world-class music and performing arts program.
In addition to these impressive facilities, both universities also offer a variety of student services and resources. UCLA has a comprehensive career center that provides students with job search assistance, resume-building workshops, and networking opportunities.
Swarthmore has a student-run farm that provides fresh produce to the campus community and offers opportunities for students to learn about sustainable agriculture. Both universities also have robust mental health services, including counseling and therapy options for students.
Campus Life and Student Activities
While both universities are highly academic, they also have a strong focus on student life and extracurricular activities. UCLA is home to over 1,000 student organizations, ranging from academic clubs to intramural sports teams.
Swarthmore boasts over 100 student-run organizations, with a focus on community service and activism. Both universities offer numerous opportunities for students to get involved and make a difference in their communities.
At UCLA, students can also participate in Greek life, with over 60 fraternities and sororities on campus. These organizations provide a sense of community and offer social events, philanthropic opportunities, and leadership development.
Swarthmore, on the other hand, does not have Greek life, but instead has a strong emphasis on student-led initiatives. Students can propose and lead their own projects, events, and organizations, with support from the school's administration.
Both universities also offer a variety of cultural and artistic opportunities. UCLA has a renowned performing arts program, with multiple theaters and performance spaces on campus.
Swarthmore has a thriving arts scene, with a student-run theater group, a dance company, and acapella groups. Additionally, both universities host a range of cultural events and festivals throughout the year, celebrating diversity and promoting cross-cultural understanding.
Housing Options for Students
Both universities provide on-campus housing options for their students, ranging from traditional dormitories to apartment-style living. UCLA has a variety of housing options, including both single and double occupancy.
Swarthmore has a unique housing system that allows students to live in the same dormitory for all four years of their undergraduate education.
In addition to on-campus housing, both universities also offer off-campus housing options for students. UCLA has partnerships with several apartment complexes near campus, providing students with affordable and convenient living options.
Swarthmore has a limited number of off-campus housing options, but students can apply for permission to live off-campus if they have a compelling reason.
It's important to note that housing options may vary depending on the student's year of study. At UCLA, upperclassmen have the option to live in themed communities, such as the Global Citizenship or Arts floors.
Swarthmore offers special interest housing, where students can live with others who share similar interests, such as sustainability or social justice.
Research Opportunities Available at Both Universities
Research is a core component of both universities, with a strong focus on innovation and creativity. UCLA has a wide range of research opportunities available to its students, including programs in medicine, technology, and the arts.
Swarthmore has a robust undergraduate research program, allowing students to work with faculty members on research projects that span a wide range of fields.
At UCLA, students have the opportunity to work with world-renowned researchers and scholars, who are at the forefront of their fields. The university also has state-of-the-art research facilities, including laboratories and research centers, that provide students with the resources they need to conduct cutting-edge research.
Similarly, Swarthmore's research program offers students the chance to engage in hands-on research, working closely with faculty members who are experts in their respective fields.
The program also provides students with opportunities to present their research at conferences and publish their findings in academic journals, giving them valuable experience and exposure in their chosen fields.
Job Placement and Career Opportunities After Graduation
Both universities have outstanding career centers that provide students with numerous job placements and career opportunities after graduation.
UCLA has a comprehensive Career Center that offers a wide range of services and resources, including job fairs, career counseling, and job listings.
Swarthmore has an extensive alumni network that provides students with valuable connections and career opportunities in a variety of fields. Both universities have a strong reputation for producing successful graduates.
Additionally, both universities have partnerships with various companies and organizations that offer internships and co-op programs to students.
These programs provide students with hands-on experience in their field of study and often lead to job offers after graduation. UCLA has partnerships with companies such as Google, Disney, and Warner Bros., while Swarthmore has partnerships with organizations such as the Philadelphia Museum of Art and the National Institutes of Health.
These partnerships provide students with unique opportunities to gain valuable experience and make connections in their desired industry.
Alumni Networks and Connections
Both universities have strong alumni networks and connections, with a focus on giving back to their respective communities. UCLA alumni are present in all aspects of society, including government, entertainment, business, and the arts.
Swarthmore alumni have made significant contributions to society, including Nobel Prize-winning researchers, notable authors, and prominent business leaders. Both universities take pride in their alumni, recognizing their numerous contributions to the world.
Additionally, both universities offer various resources and opportunities for alumni to stay connected and engaged with their alma mater. UCLA hosts events such as networking mixers, career fairs, and reunions for alumni to reconnect with old classmates and make new connections.
Swarthmore offers alumni access to career services, mentorship programs, and opportunities to speak on campus and share their expertise with current students. These resources and opportunities not only benefit the alumni but also strengthen the universities' communities and networks.
Cost of Attendance: Tuition, Fees, Room, Board, and Financial Aid Options
College can be expensive, but both universities offer a range of financial aid and scholarship options to assist students in financing their education.
UCLA's tuition and fees for in-state students total roughly $13,240 per year, while Swarthmore's tuition and fees total approximately $54,522 per year.
Both universities offer generous financial aid packages, allowing students to attend their respective institutions without accumulating significant debt.
It's important to note that the cost of attendance goes beyond just tuition and fees. Room and board can also add significant expenses to a student's budget.
At UCLA, the average cost of room and board is around $15,000 per year, while at Swarthmore, it's approximately $16,000 per year. However, both universities offer a variety of housing options, including on-campus dormitories and off-campus apartments, to fit different budgets and preferences.
Conclusion
There you have it: a comprehensive look at UCLA and Swarthmore. Both universities have much to offer, and each has its own unique strengths and weaknesses.
As you begin to weigh your options and make your decision, keep in mind your academic goals, preferences, and career aspirations. With a little research and careful consideration, you'll be able to choose the institution that's right for you and set yourself up for a successful and fulfilling academic career.
Segue to AdmissionSight
At AdmissionSight, we firmly uphold the conviction that every student is entitled to the chance to pursue their dreams at their preferred college. Our mission is to equip you with the expert advice and unwavering support you need to secure a place at the schools you aspire to attend.
Don't let your future hinge on uncertainty. Reach out to AdmissionSight today to arrange a complimentary consultation and embark on the journey toward realizing your dreams. With our expert mentorship and steadfast support, the sky's the limit.